8 FEBRUARY 2010
BTN DISTRIBUTION
BTN also goes out by email every Sunday night at midnight (UK time). To view this edition click here.
The Business Travel News
PO Box 758
Edgware HA8 4QF
United Kingdom
+44 (0)20 8952 8383
info@btnews.co.uk
© 2021 Business Travel News Ltd.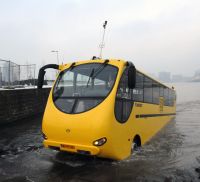 LONDON CITY AIRPORT could be the beneficiary of an ambitious experiment being unveiled on the Clyde today (Monday 8 February) by the Stagecoach Group. Being demonstrated is an "amfibus" which by making use of existing slipways could help to link the riverside communities. The Dutch-built £700,000 amphibian can carry 50 passengers and cruises at 8 knots. When London City Airport opened in 1987, due to poor transport links, the airport subsidised a river service from Embankment which was popular but impractical as passengers had to get off at a local wharf and then be transported by road to the airport. The "amfibus" would drive straight out of the Thames itself (not the dock) and quickly arrive at the airport door. Initial check-in facilities could also be provided. www.stagecoachgroup.com
BRITISH AIRWAYS has reported a small operating profit of £25m (US$39m) for the last quarter to the end of 2009 but for April-December, the airline's pre-tax losses rose to £342m against the negative £70m of a year ago. Analysts are predicting full year losses between £500m/£750m but a great deal depends on current cabin union negotiations and with it public perception regarding forward bookings. Announcing the figures Chief Executive Willie Walsh said: "These results highlight the impact of permanent changes across the company on our costs. Those changes, combined with capacity reductions and external spending cuts, mean operating costs are down by 10.5% and show that we've adapted quickly to the new business realities created by the global recession." The airline said it carried 7% fewer passengers in January year-on-year. The number of its premium, or Business Class, passengers fell 2.1% year-on-year, while non-premium traffic fell 7.9% on the same month last year. www.ba.com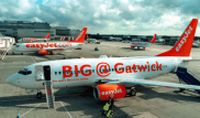 EASYJET is to introduce four new leisure routes from Gatwick starting 21 May, and bringing the size of the operation up to 41 aircraft and 83 destinations. It is easily Gatwick's largest airline and also easyJet's biggest base. New are Antalya in Turkey, and the Greek Islands of Crete (Chania), Kos and Zakynthos. All the services will be operated by Airbus A320 aircraft. These four routes are in addition to three previously announced Gatwick services to Bordeaux, Dusseldorf and Hamburg, due to commence in February. www.easyJet.com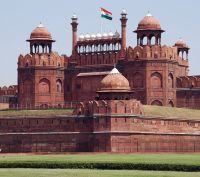 BIRMINGHAM AIRPORT is mounting what is probably a unique campaign to try and persuade an airline to offer direct flights to India. There are more than half a million people from an Asian background living within a one hour drive of Birmingham Airport, with 350,000 of these of Indian origin according to research, yet travellers have to go via London to get to the sub-Continent. The "Fly India" campaign aims to gather evidence of the strong support and demand in the region, to reinstate direct services. Air India originally operated from Birmingham in the 1970s and then started flights between Delhi – Amritsar – Birmingham – Toronto in May 2005. Sadly it moved its operation to Heathrow in 2008 to secure slots. The airport says it promised to return saying that the route was a success with more than 100,000 people carried in its last 12 months and with load factors often over 85%. There is a petition to fill in and representations are being made to Air India, Kingfisher Airlines and Jet Airways as well as the High Commission regarding any bilateral problems. http://flyindia.birminghamairport.co.uk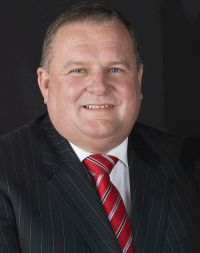 MIDDLE EAST AEROSPACE CONSORTIUM (MEAC) has been established to develop and maximise opportunities for the industry in this region through networking, collaboration and mutual trade. Announced at the Dubai Airshow late last year the Dubai-based organisation already has over 50 members. Essentially a trade organisation MEAC sees its role as a conduit in bringing together the many facets of the aerospace business, and as a supporting agency in dealing with regulatory authorities. MEAC is headed by John Ellis, an aviation specialist with over 25 years experience in the sector. Previously he was Business Development Director for the Farnborough Aerospace Consortium (FAC), the UK's leading regional aerospace trade association, supporting over 900 South East England aviation related businesses. On 3 March MEAC is hosting a one day symposium in Abu Dhabi at Al Ain International Aviation Academy, supported by a range of major industry companies, essentially to discuss the interaction required as the Middle East pushes forward in aerospace manufacturing terms. Sponsors include Aeroform, Kuka, MAG Americas and Siemans. www.middleeastaerospace.com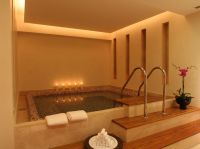 QATAR AIRWAYS has confirmed the launch dates of four recently-announced routes for 2010 as part of the airline's expansion strategy. The statement comes prior to the already publicised introduction of a daily non-stop service between Doha and Bengaluru (Bangalore) on 22 February, the airline's 11th Indian destination. Beginning 30 March Qatar adds Copenhagen to its network with four flights a week non-stop from Doha. After Stockholm, the Danish capital becomes Qatar's second Scandinavian destination, the only Gulf carrier serving the region. A week later, 5 April, Ankara comes 'on-line' four times per week, supporting its existing scheduled services to Istanbul. And from 26 April, Qatar Airways expands its operations in the Land of the Rising Sun with daily flights to the Japanese capital, Tokyo. The flights will be operated from Doha via Osaka, representing a significant increase in capacity for the Japanese market. Seoul, which is currently served via Osaka, will become a daily non-stop service from Doha, beginning 28 March. Barcelona begins 7 June. www.qatarairways.com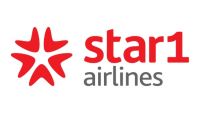 STAR1 AIRLINES, the Lithuanian low cost carrier, will now fly five routes from Vilnius, capital of the former Russian satellite state, during the 2010 summer season. The airline has for the first time introduced Edinburgh as a destination whilst continuing direct flights to London (Stansted – daily except Saturday) and Milan plus restoring the seasonal flights to Dublin and Girona (Barcelona). Star1 will launch its flights from Vilnius to Edinburgh from 28 March flying twice weekly on Thursdays and Sundays and as of 7 May switching days to Fridays and Sundays). Flights from Vilnius to Girona will operate from 23 May on Thursdays and Sundays and regular flights to Milan will continue to fly on Mondays and Fridays. Star1 does not charge for luggage – one suitcase not exceeding 20 kg will be carried free of charge. www.star1.aero
Chutzpah is a Yiddish word meaning gall, brazen nerve, effrontery, sheer guts plus arrogance. Yiddish itself was the language of eastern European Jewry which still struggles on and has found its way into the idiom via North America.
This little tale sums up chutzpah better than one thousand words.

THE ESSENCE OF CHUTZPAH...
A little old lady sold pretzels on a street corner for 25 cents each.
Every day a young man would leave his office building at lunch time, and as he passed the pretzel stand, he would leave her a quarter, but never take a pretzel.
This went on for more than three years. The two of them never spoke. One day, as the young man passed the old lady's stand and left his quarter as usual, the pretzel lady spoke to him. Without blinking an eye she said:
"They're 35 cents now!"