19 OCTOBER 2009
BTN DISTRIBUTION
BTN also goes out by email every Sunday night at midnight (UK time). To view this edition click here.
The Business Travel News
PO Box 758
Edgware HA8 4QF
United Kingdom
+44 (0)20 8952 8383
info@btnews.co.uk
© 2021 Business Travel News Ltd.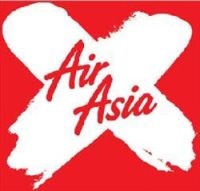 AIR ASIA X, a low cost operator, has won traffic rights between Kuala Lumpur and Paris. Currently the airline's only destination in Europe is Stansted to which it flies daily. No date has been published for the introduction of services but these are expected to be flown by two-class Airbus A340 aircraft. The airline has ambitious plans to serve other European destinations, and also New York, with Stansted the favourite for this operation. It has on order ten Airbus A350s, but the first aircraft is not due until 2016. www.AirAsia.com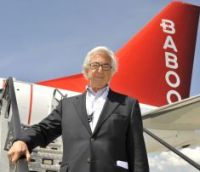 BABOO may sound a strange name for English speakers but it is a Swiss airline that will shortly be flying out of two UK airports. Baboo was founded in Geneva in 2003 and currently operates two Bombardier Q400s and three Embraer 190s. From Geneva it serves 19 destinations. On 26 October the airline will introduce a twice daily service to London City Airport, using a Q400, in direct competition with British Airways and Lufthansa. However it will code-share with Air France/Cityjet. Saturday 19 December sees it introduce the first ever international operation out of Oxford Airport, a weekly ski flight that is already attracting considerable interest. Also see ERA below www.flybaboo.com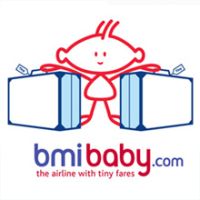 BMIBABY and GERMANWINGS, both now owned 100% by Lufthansa, have announced a partnership which will enable customers to book on either carrier. Eighteen of bmibaby's destinations will be available to book via the Germanwings website and 25 of Germanwings' destinations will be bookable via the bmibaby website. To book, passengers can simply select the relevant destination and travel dates and they will be automatically transferred to the corresponding booking page of the partner airline. bmibaby currently offers 30 destinations from Birmingham, Cardiff, East Midlands and Manchester airports. Germanwings this summer served more than 66 destinations across Europe from its five bases – Berlin-Schönefeld, Cologne/Bonn, Dortmund, Hamburg and Stuttgart. www.bmibaby.com www.germanwings.com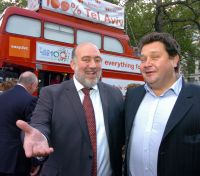 ISRAEL will gain another UK carrier when easyJet introduces a daily service (except Friday) from Luton to Tel Aviv on 2 November. The airline, probably for the first time by a so-called low cost carrier, is offering what might be termed ethnic meals, kosher snacks supplied by easily the largest supplier of its kind for Heathrow, Hermolis, based in west London. The kosher food will be priced the same as easyJet's standard menu, with sandwiches from £3.50, including egg mayonnaise with tomato and cress bloomer, smoked Salmon and cream cheese bagel, mozzarella & tomato Panini and muffin/chocolate orange mini cake. To help introduce the service easyJet painted a London bus, the promotion launched by Israeli Ambassador Ron Prosor and easyJet UK General Manager Paul Simmons. El Al also flies from Luton, BA and El Al from Heathrow and Jet2 from Manchester. www.easyJet.com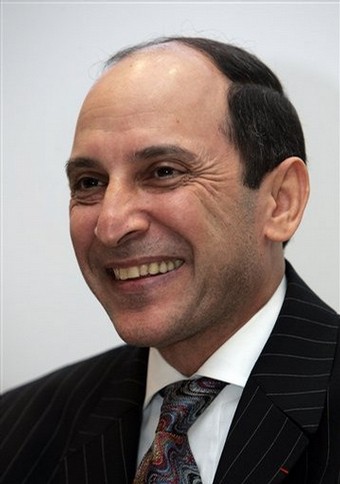 QATAR AIRWAYS made history last week by completing the world's first commercial passenger flight powered by a fuel made from natural gas. The historic flight from Gatwick to Doha took over six hours and was operated with an Airbus A340-600 aircraft using Rolls-Royce Trent 556 engines. Qatar Airways Chief Executive Officer Akbar Al Baker was onboard the busy flight and passengers were pre-warned, with no cancellations. Shell developed and produced the 50-50 blend of synthetic Gas to Liquids (GTL) kerosene and conventional oil-based kerosene fuel. The State of Qatar is set to become the world's leading producer of GTL kerosene when it is put into commercial production from 2012. The fuel, as an alternative to conventional oil-based kerosene, will contribute to diversification of aviation fuel supply. It also burns with lower sulphur dioxide and particulate emissions than pure conventional oil-based kerosene, making it attractive for improving local air quality at busy airports. www.qatarairways.com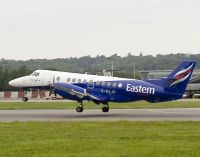 SOUTHAMPTON will gain a brand new scheduled air service to Durham Tees Valley from 2 November 2009 by Eastern Airways. The twice daily Monday to Friday flights will be operated by BAe J41 turboprops via Leeds-Bradford. Businesses in and around Hampshire with links in the Tees Valley, include those in the chemical, pharmaceutical, energy, manufacturing, marine and offshore industry sectors. Durham Tees Valley Airport (formerly Teesside) is located close to Darlington, Middlesbrough, Stockton on Tees, Hartlepool and Durham. www.easternairways.com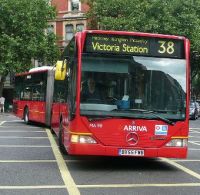 WORLD TRAVEL MARKET (WTM) has learnt from the transport difficulties experienced at last year's show by introducing what it calls The Travel Hub at the nearby Canning Town station. Hopefully staff will be able to co-ordinate dealing with any problems that may arrive, particularly during the very heavy early and mid-morning periods. With the re-opening of the DLR Tower Gateway station it will offer a much quicker connection to the Circle and District lines and the trains themselves will operate every three minutes during the peak periods. The double deck buses used last year will be replaced by the 'Bendy' variety, doubling capacity. On the river, Thames Clippers is also increasing the frequency of its catamarans to a ten-minute service to various piers on both banks of the Thames. Finally WTM is introducing a clearly signposted walking route from Canning Town Station to give visitors an alternative route to and from the event should all else fail. The show runs Monday 9 November to Thursday 12 November. www.wtmlondon.com
According to the Cyprus Mail a Sri I Lankan student was on Saturday (17 October) arrested at Larnaca Airport after trying to fly to Paris with a stolen passport. The "student" presented German paperwork to the duty officer who noticed straight away that the passport photo was of a blond German.

When the officer asked the student where he would like to go, he answered simply "Auf Wiedersehen" ("Goodbye" in German).

Larnaca CID arrested the student for forgery and unlawful impersonation. According to a Larnaca News Agency report, he had paid €5,000 for the passport.

A spokesperson for Larnaca CID said that the student was remanded in custody for four days, before going to Larnaca District Court on Monday. "If he is found guilty, then he will be sentenced to between four and eight months in prison. After that he will go back to his country." It seems that these "bright" students are a regular feature at the airport. The spokesperson said that passport infringements such as this were a weekly occurrence. What AERBT would like to know is just what the fellow is a student of?
Disguise.