The first Monday in the month is the BTN cruise issue. No ships to review but ON TOUR features the DFDS cross channel ferry services, the nearest we could get. However plenty of news follows and we have words from Andy Harmer of the CLIA.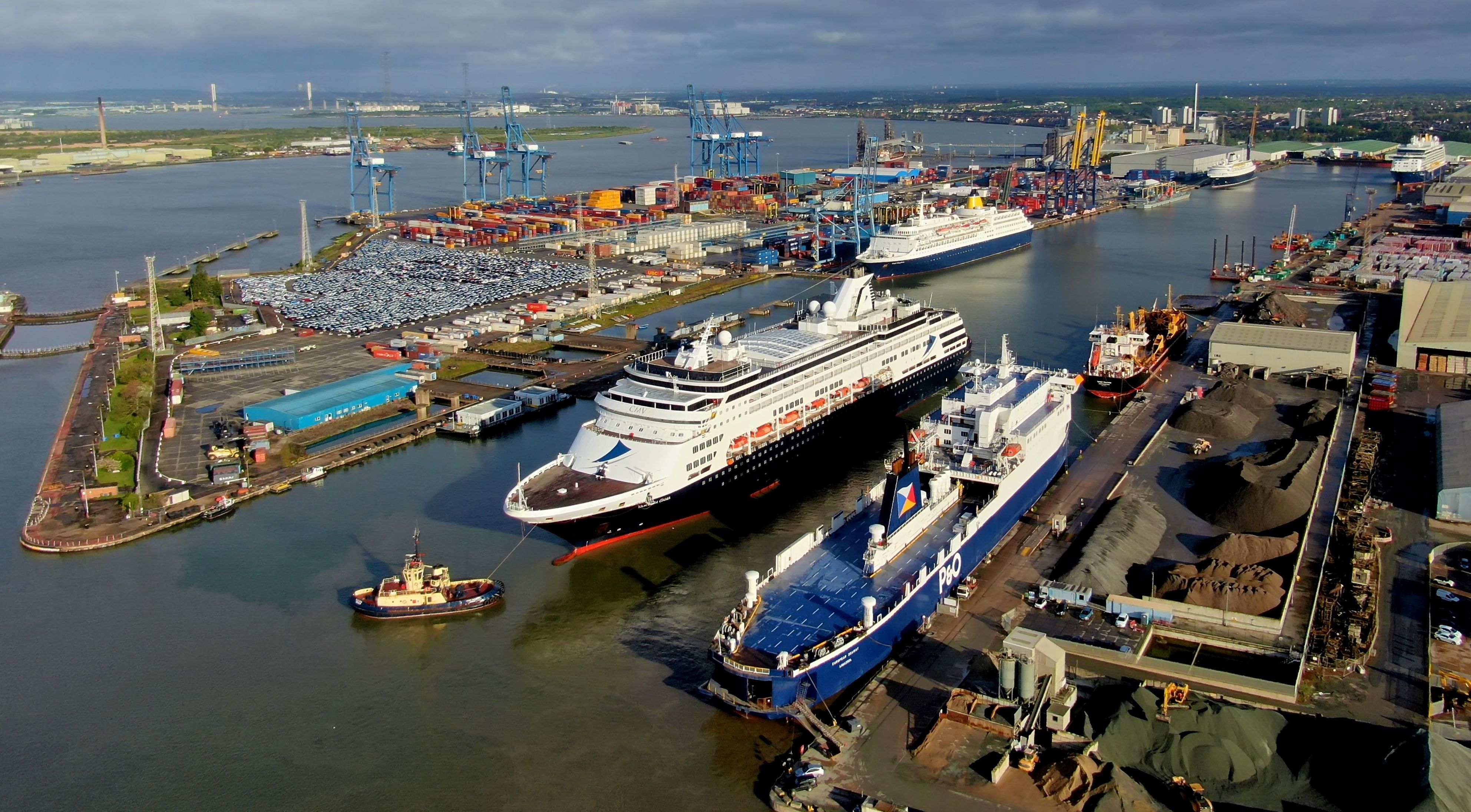 BTN would like to predict that for UK-based cruisers, when it all happens again, around the UK (and Ireland) will be the cruising to start. No passports required and social distancing, in whatever form, will be easier to manage. Good for the smaller UK ports missing out at the present time. Hopefully by June we might have something positive to say. P&O Iona awaits.
Thank you to Tilbury for sponsoring this issue. It is the home port of CMV and the temporary mooring for Saga. Last year a variety of cruise lines used the port including Azamara, NCL, Ponant, Regent Seven Seas and Silversea. There is a regular ferry service to Gravesend, the other side of the river and some cruise operators arrange a high speed ferry to the very centre of London. Empire Windrush, 1948, is long forgotten, but there is a model in the terminal. Please see BTN's book review 16 December 2019.
Below is a list of cruise ships popular with the British market and were due ex-UK voyages this spring? Nobody knows when they might be active.
If your ship is not on this list BTN would be delighted to add to the website and highlight. Next month we plan to feature river cruises and input is welcome to info@btnews.co.uk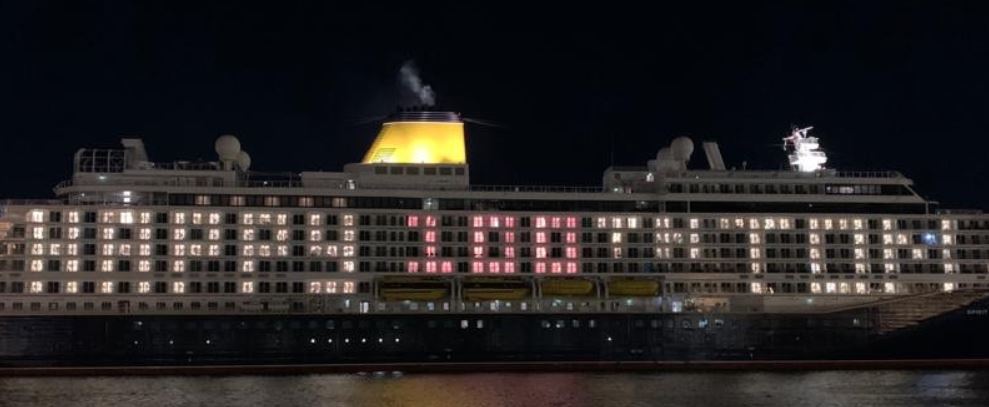 Once bookings are firmly open for the balance of the year we plan to report on the splendid Saga Spirit of Discovery (see ON TOUR 17 February 2020) and also with something different Le Champlain, one of the new Explorer class of ship coming on stream from Ponant, the French cruise company.
And if you think Southampton to New York direct in six nights is a long time at sea 'you ain't heard nothing yet.' In 1950 the editor in chief went from Tilbury to Sydney in six weeks!
Friday (1 May) saw the return of CMV Vasco da Gama to Tilbury with a minor fanfare, the last of the CMV to return to her home port. Sailing from Phuket (Thailand) on 18 March she repatriated her passengers, 798 Australian and 108 New Zealand nationals, to Fremantle (Australia) before sailing on a 6,098nmi voyage back to the UK arriving on 30 March in ballast. There were 552 crew members on board, including eight British nationals. The voyage included a technical call for fuel at Cape Town (South Africa). CMV has recorded no COVID-19 cases amongst passengers or crew within the fleet. She had previously been involved with a sea rescue saying goodbye to her passengers. See issue 23 March.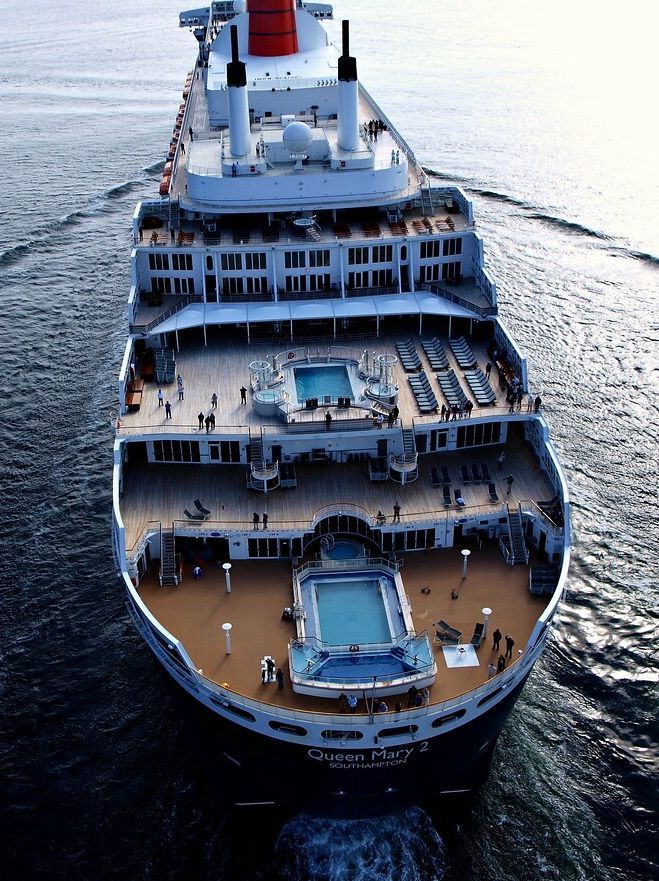 Queen Mary 2 came home to Southampton with sadly little fanfare on 18 April. She was in Colombo (Sri Lanka) when the seriousness of the COVID-19 problem broke out, she sailing to Freemantle to disembark most of her passengers. From there it was directly back home replenishing, but not disembarking on the way. Although the ship was virus free all had to observe social distancing and wash their hands when they moved between public rooms. The handshake was replaced with an elbow bump and the swimming pools were also closed. The Scottish Sunday Post reported on Bill Fyfe Hendrie, 81, from West Lothian on a £20,000 dream trip.
After getting to Colombo in Sri Lanka we sailed straight to Australia and, because the ship was completely clear of infections, we didn't have to spend any time in quarantine."
Even though the Cunard passengers had a clean bill of health, they did not receive a warm welcome when they went ashore. Mr Hendrie, who was travelling alone, said: "In Buffelton in Western Australia we were greeted by a banner headline in the local newspaper that said 'Plague ship endangers safety of whole town'. There were also notices up in a lot of shop windows saying cruise passengers not welcome.
"It suddenly brought home to us that things had turned sour."
The captain then sailed to Freemantle, near Perth, where it was decided that passengers should be flown home immediately.
Mr Hendrie said: "We got a very formal letter from Cunard that said: 'Due to the coronavirus outbreak we regret to inform you the world cruise is at an end and we plan to fly you all home tomorrow'.
"Quite a few of us protested. The reason many of us took the voyage was to avoid flying, and the last thing we wanted to do was take a long flight home.
"We asked where the ship was going, and they were very coy at first. Then they admitted it was going back to Southampton. I dug my heels in and said if they wanted me off the ship, they would have to carry me off and it would be headline news in the next day's papers. They knew I meant business and they gave in and agreed to take us back by sea."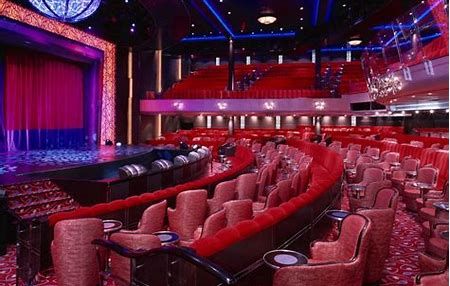 Passengers were told it would be a non-stop voyage lasting 30 days – and there would be no entertainment. Mr Hendrie said: "I think they were trying to put us off but many of us decided it was safer than being packed into aeroplanes. The ship was virus-free."
However, there was one scare when a passenger felt unwell. Mr Hendrie said: "We were ordered to stay in our rooms for 24 hours and food was brought to us. Fortunately, it was a false alarm but it was quite worrying.
"We were all keeping up to date with the corona virus crisis and it was weighing heavily on our minds. It took away any kind of holiday atmosphere."
Passengers did have the run of the ship, which was designed for 2,700 people. And many enjoyed dolphin-watching from the deck. There was also a whale sighting off the coast of South Africa.
Mr Hendrie said: "Overall, it was a wonderful experience being one of only 264 lucky people on the Queen Mary 2. We had acres of room. There was no problem with isolating.
"After dinner, we had the choice of going to the 1,000-seat cinema, which usually only had 10 of us in it, or we could go to the casino, or we could go to the jazz club, or we could go to the pub, which had a pianist."
VESSEL MOORING LIST Ships planned for UK 2020 summer market.

OUR READERS' FINEST WORDS (All times and dates are GMT)
All comments are filtered to exclude any excesses but the Editor does not have to agree with what is being said. 100 words maximum
---