To sea with SAGA.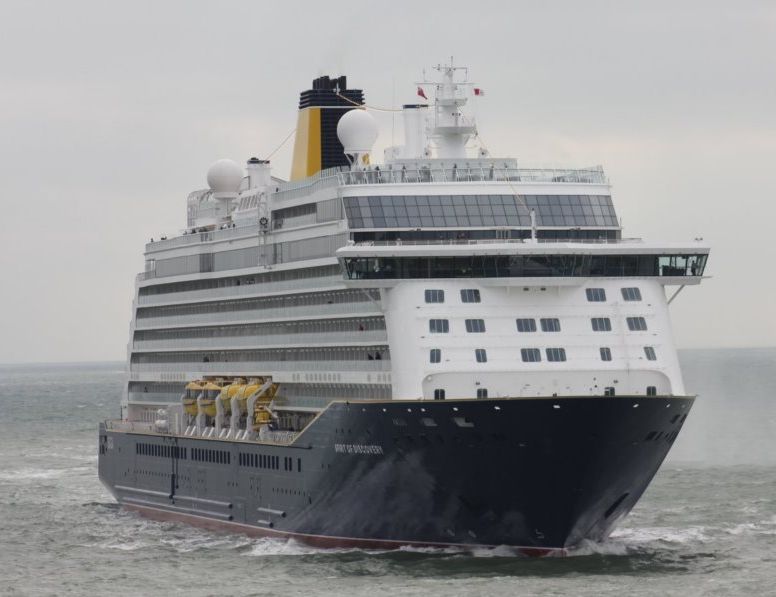 From Venice to Brindisi along the Adriatic coast of Italy is getting on for 600mi, not a difficult drive, passing through a series of ancient ports, interesting historical sites, a countryside littered with the remains of Greek and Mesopotamian civilisations.
Across the water, about 100mi away to the east, are the Balkan countries, these days consisting of (from north to south) Slovenia, Croatia, Bosnia and Herzegovina, Montenegro and Albania, all of them with 'history' some good and some less scintillating (BTN has visited before: www.btnews.co.uk/article/10458 and www.btnews.co.uk/article/7806).
For this journey we were not on land at all writes editor-in-chief Malcolm Ginsberg; our conveyance was SAGA's magnificent new Spirit of Discovery, 58,000 tons, 900 guests, 525 crew and proudly flying the Red Ensign. (A full review of this superb ship will be carried in a future issue; suffice to say this is being written on board with the assistance of one of the best wi-fi systems yet to go to sea – not perfect, but it works throughout the ship).
The weather was wonderful for February and the ports we were to visit free of tourists. Both the Adriatic and the Mediterranean were calm.
We left Venice early evening at dusk, the passage down the Grand Canal with a "do not disturb" notice attached. The natives are getting restive when it comes to cruise ships and we were to make a quiet passage. No descriptions of the palaces by Captain Julian Burgess.
First stop the following morning was Ancona (Italy), as with all the ports we visited new to us and dating back to the Greeks of the fourth century BC.
A one-time independent republic, it became part of the new kingdom of Italy in 1860, suffered during WWII, and today is a thriving ferry port and shipbuilding centre. Silversea's new Silver Moon could be seen fitting-out for its introduction later in the year. No images, sadly. Although it was bright when we docked, a thick fog descended when it came to departure time. "No problem," declared captain Burgess. "Modern technology and azipods allow us safe passage even when we can't see where we're going."
Our choice of tour was the Frasassi Caves, followed by the inevitable wine tasting.
Less than a 1hr drive from the ship these remarkable caves were discovered by a young group of Ancona pothole enthusiasts in 1971 and opened to the public in 1974. The walking tour is just over a mile long, the path well engineered but including a whole series of steps and awkward passages. You enter via the very impressive Grotta Grande del Vento, which is so big Milan Cathedral would fit inside easily.
This is followed by a whole series of caverns that get smaller and smaller. If you find the steps too much, some of the underground tour can be bypassed while still taking in the majesty of the stalagmites and stalactites. The caves are well lit and the guided tours all start out down the valley with a 5min bus transfer from the tour office. If you are fitting in as part of an Italian visit, the local rail station, a short walk away, is called Genga. There are trains from Rome and Venice.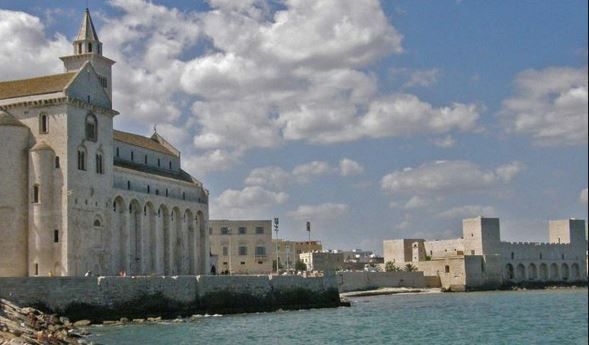 Next up was Bari, a short overnight costal cruise and a typical Italian Adriatic port supported by a local international airport and the main coastal rail line. Our choice for a morning out (including lunch in a typical Italian trattoria overlooking the pretty harbour) was the city of Trani, the "White City, built mainly in local limestone, and a new one for us. It is an archetypal picturesque Italian seaport dominated by a castle and historic cathedral. Trani really flourished during the 11th century and its strategic location played an important part during the Crusades.
The well preserved Trani Cathedral in white local limestone lies on a raised open site near the sea. You enter at ground level into what is in fact the crypt. It is only when you ascend to the first floor you realise just how large and impressive it is, Romanesque in style.
Walking through Trani in the heart of the old city you come to the junction of narrow roads. Here we were told is where the Jewish Quarter met the rest of the town. Jews thrived in Trani over many centuries as traders, more good times than bad and during the WWII the Italians for the most part did their best to protect their fellow countrymen. There are many tales of extreme bravery. Today, few Jews live in the city but the ancient Scolanova Synagogue still exists. It is open to view (by arrangement) and is used for services.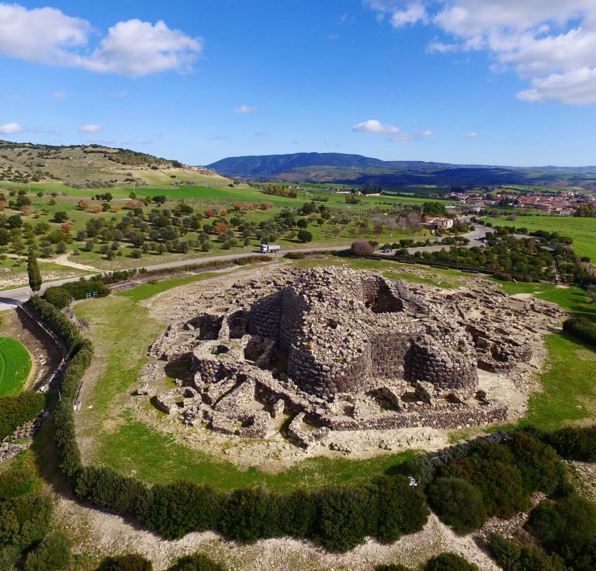 Cagliari was our final call in Italy, although Sardinia, of which it is the capital, is an island smaller than neighbouring Sicily. In 1708, Sardinia passed from Spain to Austria, then became part of the kingdom of Savoy, with Italian becoming the official language in 1760. The island was heavily bombed during the Italian campaign in 1944 to give the impression of an Allied landing. As soon as they realised their mistake, and with the Italians changing sides, the Nazi forces retreated to Corsica.
As usual, time was in short supply but with the help of tour operator Sardi Elite Group and specialist guide Fabio Ardau we set off on a 40mi journey to Su Nuraxi at Barumini, one of the oldest of all UNESCO World Heritage sites, dating from the 17th and 13th centuries BC.
From the road it looks like an unexciting stone mound, but as you enter the well-tended historical site comes to life, a conical tower 60ft tall built in blocks of basalt surrounded by the remains of circular outer buildings, probably accommodation. Clearly a defensive position, it was inhabited by the Nuraghe people, then the Carthaginians and subsequently the Romans.
The Barumini archaeological society has made great efforts to ensure the structure is accessible but the climb to the top is not easy, involving tight passageways and low roofs. Concentration is needed both going up and coming down and the entry fee includes a guided tour. Do not visit during busy periods. It is a fascinating journey back in time. Just how the whole structure was put together remains something of a mystery. The effort is worth it.
Onwards to Gibraltar (see in this issue) and then three days across the Bay of Biscay and the English Channel, including the remnants of storm Ciara, force 10 gales and an 8m swell, with Spirit of Discovery and its passengers and crew coping admirably well. Captain Burgess praised the ship, but a great deal was due to his experience and seamanship.
https://whc.unesco.org/en/list/833
See also A Royal Naming BTN 6 July 2020.

OUR READERS' FINEST WORDS (All times and dates are GMT)
All comments are filtered to exclude any excesses but the Editor does not have to agree with what is being said. 100 words maximum
---
No one has commented yet, why don't you start the ball rolling?
---