During the course of the year, a number of books that might interest readers have come our way.

The following are but summary reviews but all can be recommended either as a gift to give or receive at this time of year. All are available from Crécy, our friendly transport book distributor.

Don't expect to find them at WHSmith, which has bookshops at most airports. Neither the landside nor airside outlets at London City Airport (LCY) even stock London City Airport 30 Years Serving the Capital. And for the most part, the staff do not even know it has been published. With nearly 5m passengers passing through in 2019, you would have thought some would have liked to know a little of LCY's history. It seems the nation's high-profile bookseller cares little for the airports from which it derives most of its profits.

The otherwise excellent Docklands Museum does not stock it either, with the history covered seemingly ended with the conclusion of WWII. Plenty of material on the Romans available!
All from www.crecy.co.uk
Windrush – A ship through time
RMS Mauretania (1907) Queen of the Ocean
Wings Above the Planet – The History of Antonov Airlines
FLIGHT – The complete history of aviation
WELCOME ABOARD – 100 years of KLM – Royal Dutch Airlines
LONDON CITY AIRPORT – The First 30 Years

The 100 Greatest Women in Aviation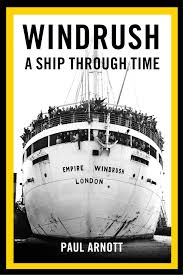 Windrush – A ship through time is the tale of a cruise ship of its time, constructed by a Jewish shipbuilder in Germany in 1931, taken over by the Nazis as a showcase holiday liner, and in 1948 gaining notoriety on a single voyage from Trinidad to the UK. Paul Arnott has meticulously detailed the history of the Monte Rosa from its launch in Hamburg, its Empire Windrush period and final dramatic sinking off the coast of Algeria in March 1954 when tasked as a British troopship.

Arnott notes that the story of the ship is much more than the arrival at Tilbury and the dramatic coverage by Pathé News newsreel cameras. The name Windrush has as a result come to be used as shorthand for West Indian migration, and by extension the beginning of modern British multiracial society. She carried 1,027 passengers, 802 from the Caribbean, 66 Polish exiles and the balance, 159, mainly British passport holders.

Arnott has managed to discover, in the Guildhall Library London, the complete movements of the ship as listed in Lloyd's Register, including the war years. Monte Rosa served as a tender for the Tirpitz, ferrying crew from Hamburg but also a transport for unfortunate Norwegian Jews who would finish up in the death camps. According to Arnott, Tirpitz, before she was eventually sunk, was no more than a hulk unable to go to sea. But she was symbolic.

The book is a very good read, and while the 1948 event will always gain media attention, the rest of the ship's history is equally fascinating, although not with the same repercussions.

ISBN: 978-0750989862
Author: Paul Arnott
Publisher: The History Press
Price: £20


RMS Mauretania (1907) Queen of the Ocean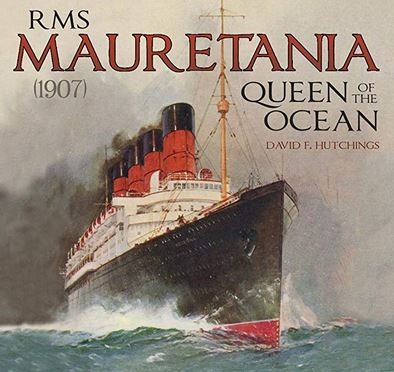 It is a truism that bad news sells newspapers, or even makes for films, but arguably the greatest liner of the pre-WWI era, and well into the 1930s, the Mauretania, is now largely forgotten. She captured the eastbound Blue Riband on her maiden return voyage in December 1907, then claimed the westbound one for the fastest transatlantic crossing during her 1909 season. She held both speed records for 20 years. She was the luxury ship for travel to and from the United States in the Edwardian era.

By the end of her life, in 1934, at 31,000 tons and 2,000 passengers Mauretania was about to be dwarfed by a new breed of superliners such as the Normandie and Queen Mary.

David F Hutchings has produced a very detailed history of the ship, from negotiations with the British government over finance and her role in WWI to its eventual scrapping at Rosyth, a good contract for the dockyard at a difficult time.
is a pity images of its luxurious interior are scarce in the book. The Victoria and Albert Museum's exhibition Ocean Liners: Speed and Style reviewed in BTN 5 February 2018 showed some artifacts from Mauretania including items from the synagogue and kosher kitchen.

ISBN: 978-0750985840
Author: David F. Hutchings
Publisher: The History Press
Price: £40


Wings Above the Planet – The History of Antonov Airlines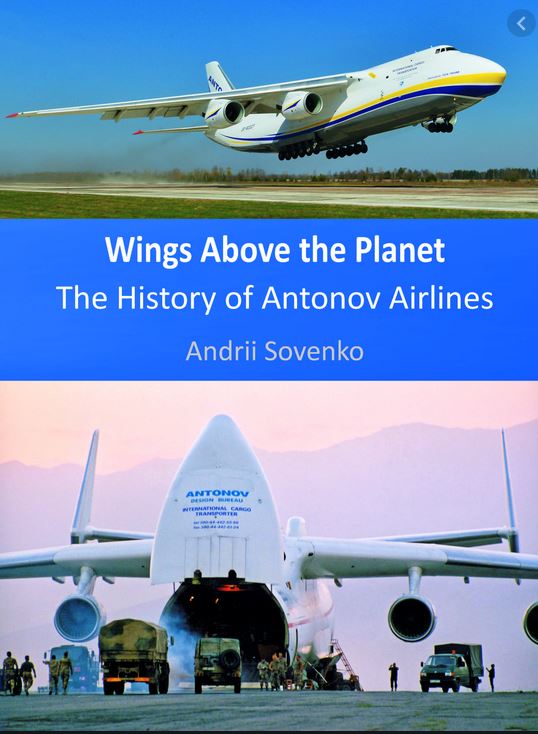 Although it hardly gets a mention in this mammoth (it just had to be) biography of the world's largest airline, in terms of the aircraft it flies, it was a UK company, HeavyLift Cargo Airlines, that begat Antonov Airlines. With a fleet of ex-RAF Belfast freighters, Heavylift opened up the market for the movement of outsize commercial cargo.

The story of Antonov Airlines is also the story of the AN 225 Mriya, a Ukrainian leftover from the USSR, still in service with the airline and capable of the 'big lift'.
It is also the story of a British businessman, Chris Foyle, for many years chairman of the Charing Cross road bookshop carrying the family name, and also a highly successful airline boss, working together in pre- and post-Soviet times with East Europeans who offered to move very big loads.
Well illustrated, with plenty of anecdotes, this book is the work of Andrii Sovenko, with Antonov for more than 30 years and a member of the national Union of Journalists of the Ukraine.

ISBN: 978-0954889630
Author: Andrii Sovenko
Publisher: Christopher Foyle Publishing
Sales and Distribution: Crécy Publishing
Price: £34.99


FLIGHT – The complete history of aviation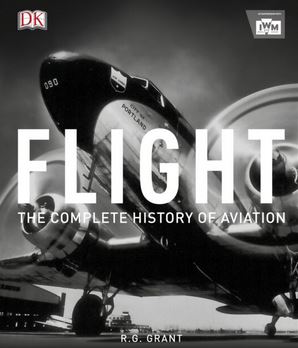 Out now is a revision of a book that while magnificent in its production does not offer what it says on the cover. With endless fine photographs and plenty of technical artwork and diagrams, there is no way one could read it on say a non-stop service between London and Sydney and back. It's just too much.

The original B747 UK to Australia flight in 1989 gains no mention nor Qantas, and even with de Havilland everything seems to have stopped with the Comet, although the Hawker Siddeley Nimrod does get an honourable mention without a reference of where it was derived. The Trident, which begat the Boeing B727, is forgotten in this American-produced book. De Havilland Canada does not seem to exist and there was a certain incident on the Hudson River that should be worth a mention.

Written by the prolific Reg Grant, with the backing of the National Air and Space Smithsonian Museum, the book is divided into seven immense sections: The Age of the Pioneers; Aircraft go to War; The Golden Age; Battle of the Skies; Cold War, Hot War; Space Travel, and Shrinking World.

The book seemingly concentrates on military matters and space is well documented, but the title is misleading and as a history it does not compare with the late Bill Gunston's Chronicle of Aviation, sadly now getting on for 30 years since publication. (Has anyone attempted an update?). But take nothing from it.

The story of aviation cannot be told in a single volume. Leonardo Da Vinci, an aviator, summed it up 500 years ago: "When you have tasted flight, you will forever walk the earth with your eyes turned skyward."

Buy the book. You will not be disappointed.

ISBN: 978-0241298039
Author: R.G. Grant
Publisher: DK
Price: £19.99


WELCOME ABOARD – 100 years of KLM – Royal Dutch Airlines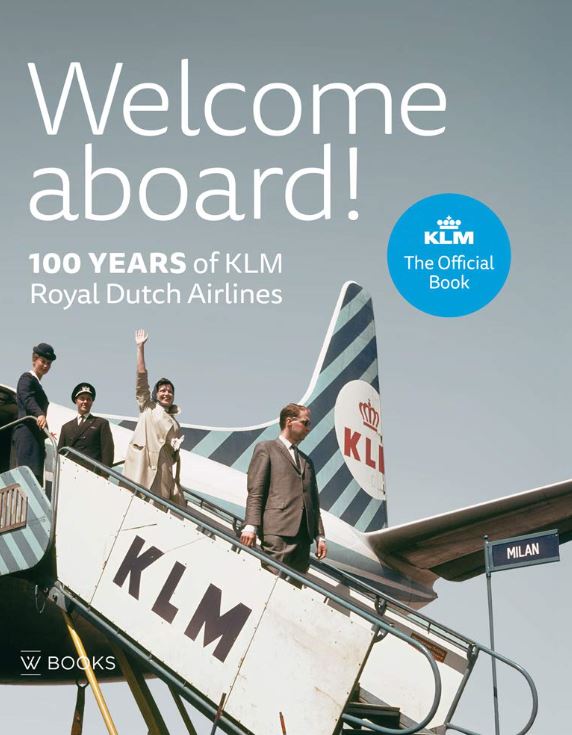 When you are offered what is clearly a quality production, a copy personally signed by an airline boss of the carrier's history, you have to review it.

The book is like the airline itself a quality product, very well illustrated, once again highlighting that KLM's first flight was not out of the Netherlands but from Croydon (England) to Amsterdam.

With a break for WWII, KLM can claim with ease to be the world's oldest airline with a continuous identity. In producing this fine book, Bram Bouwens of Utrecht University and Frido Ogier have had the privilege of using the airline's fine archive.

In giving the book to BTN, Pieter Elbers made the point in a reference to the next 100 years saying: "KLM is always looking for ways to further reduce our impact on the environment. Sustainability, like safety, is a topic which airlines cannot compete on; we need to work together towards a more sustainable future."
In some ways, the book is a nostalgic interlude. But nothing wrong with that.

ISBN: 978-9462583221
Authors: Bram Bouwens and Frido Ogier
Publisher: W Books
Price: €29.95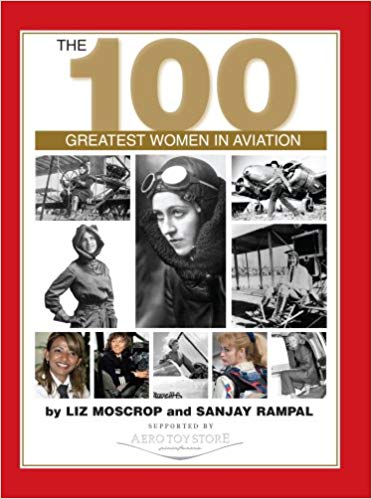 The 100 Greatest Women in Aviation provides an exciting snapshot into the lives of the women who dared to soar. Chronologically the book charts the experiences of the first passengers (Therese Peltier and Mrs Hart O Berg in 1908) to modern day record breakers, such as the UAE's Aisha Al Mansoori and Salma Al Balooshi.

The hardcover also includes legends including Bessie Coleman, Amelia Earhart and Amy Johnson, as well as all but forgotten heroines such as China's Li Xiapeng and Hilda Yan. Both intrepid pilots barnstormed across America during World War II to protest against the Japanese occupation of their country.

Author Liz Moscrop (Sanjay Pampal) with says: "We loved writing it. There are some epic tales: Jackie Cochran, the first woman to break the sound barrier; and tragic tales – Caroline Aigle, the promising French fighter pilot, who died of cancer so that her child could live. One of our particular favourites was a fun story – American Pancho Barnes, a minister's wife who was so bored on Sundays that she 'buzzed' her husband's congregation.

There is also an inset box within each biography detailing other significant events in the same year as each 'female first'. Read this and be moved, inspired and motivated to get out there and try an adventure yourself!

ISBN: 978-0-9554195-3-9
Author: Liz Moscrop
Publisher: GearUp Media Ltd
£19.99
LONDON CITY AIRPORT – The First 30 Years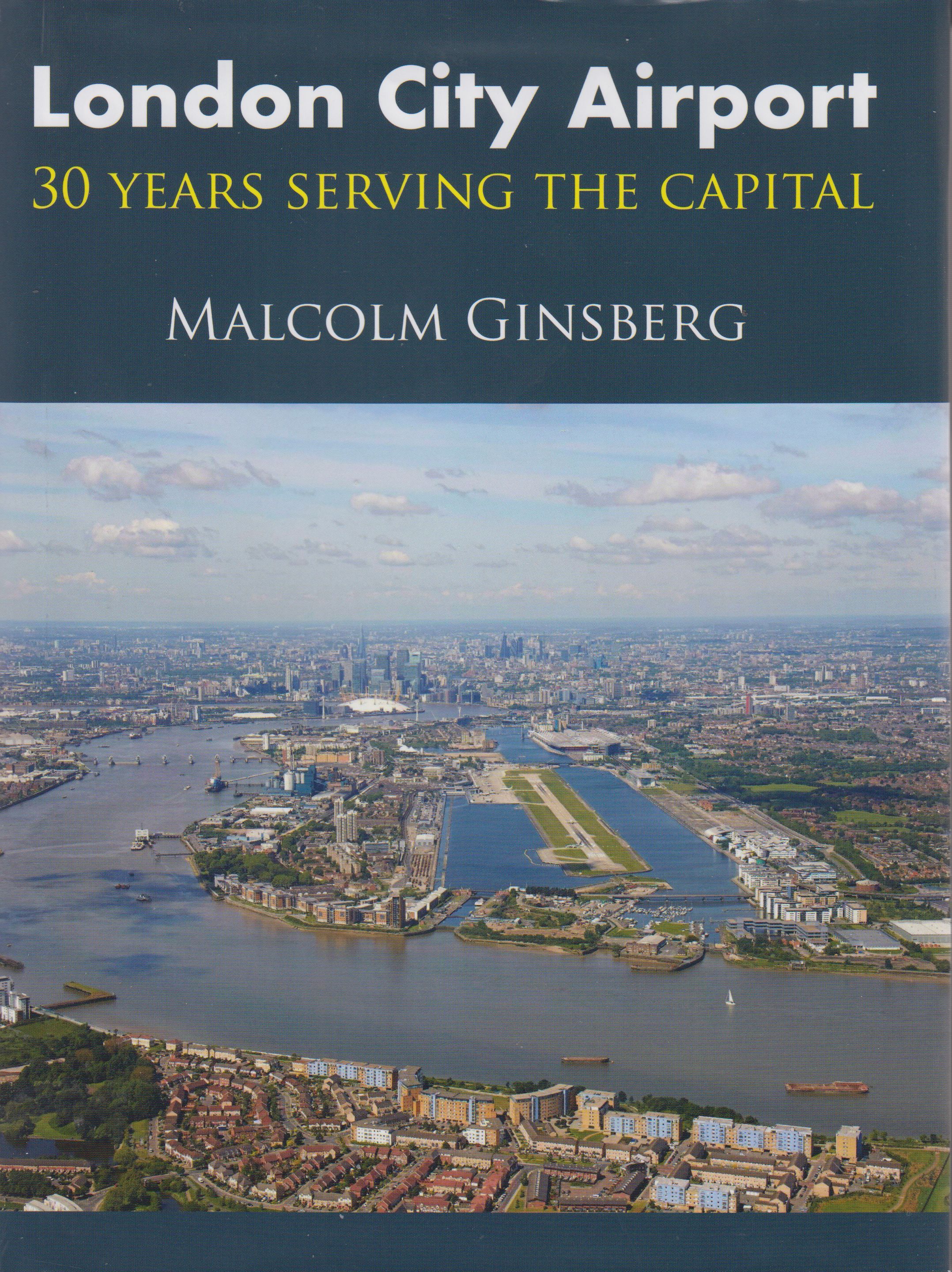 BTN's editor-in-chief Malcolm Ginsberg review of the first 30 years is still very current and likely to stay around until sometime in 2021 when the massive update of the airport is complete. By then over 5m passengers a year will be using one of the world's most successful city centre airports.
London City Airport – The First 30 Years is not just a history of the airport but is also a chronicle of the last three decades. It packs a great deal of information into its 183 pages and is an ideal present for regular users and those interested in how airports are developed. From the first test landing at Herons Quay in June 1982 till the official opening by HM The Queen on 5 November 1987 was just a little over five years, a remarkable achievement.
HRH Prince Philip Duke of Edinburgh writes in the book's preamble: "The Queen opened London City Airport 10 years ago and I can only imagine that the developers must have held their breath as they waited to see whether this somewhat unconventional airport was going to be a success. I think it was a brilliant idea, but then I found it to be wonderfully convenient. I once made it in 19 minutes from Buckingham Palace." Prince Philip was in the cockpit of a Royal Flight BAe 146 several times when it visited LCY.
ISBN: 978-1-900438-07-0
Author: Malcolm Ginsberg
Publisher: Business Travel News Ltd
£25
OUR READERS' FINEST WORDS (All times and dates are GMT)
All comments are filtered to exclude any excesses but the Editor does not have to agree with what is being said. 100 words maximum
---
Michael Bartlett, Sandy UK
Not only is there an absence of aviation books at WHS and other bookstalls at airports - I am unable to find picture postcards of the aircraft, airports and airlines. Why? Am I the only passenger interested in the aircraft, airlines and airports? Michael.
---