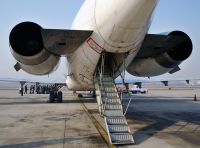 QantasLink is to upgrade the interiors of five Boeing 717 rear-engined twin jet aircraft to include Business Class and in-flight entertainment for all passengers.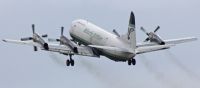 The last British-registered Lockheed Electra L188 (G-LOFC, aged 54 years) has departed from Coventry Airport to a new life flying for Buffalo Airlines in Canada.

Now owned by Electra, the major private equity investment firm, (See BTN 13 May) OAG, the aviation data specialist, has launched OAG Connections Analyser, an innovative tool that generates accurate flight connections information based on real-time data.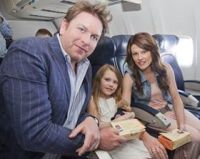 Charter airlines might not count as business travel operators but business travellers certainly use them, if only for their own family holiday.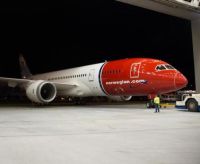 Norwegian has signed a Memorandum of Understanding (MoU) with Virgin Atlantic allowing the hitherto low-cost airline to tap into Virgin Atlantic's expertise on long haul operations, while Virgin Atlantic's instructors will receive pilot training on board Norwegian's brand new 787-8 Dreamliners. Norwegian's first Dreamliner is due for delivery at the end of June.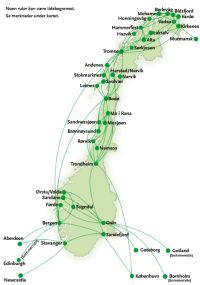 SAS Group, in another cost cutting move, says it plans to sell 80% of its Wideroe regional airline to Norwegian interests. The Bombardier Dash 8 operator has been on the market since last year. The change of ownership will not change any commercial arrangements between the two airlines and could result at some point in the future of a total takeover.