13 FEBRUARY 2012
BTN DISTRIBUTION
BTN also goes out by email every Sunday night at midnight (UK time). To view this edition click here.
The Business Travel News
PO Box 758
Edgware HA8 4QF
United Kingdom
+44 (0)20 8952 8383
info@btnews.co.uk
© 2021 Business Travel News Ltd.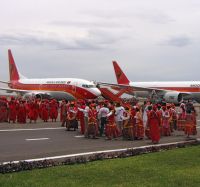 APG has signed four new airlines to its Interline E-Ticketing platform (APG IET) allowing IATA travel agents to e-ticket the airlines on APG IET e-documents.
With TAAG Angola Airlines, Air Caraibes, TRIP Linhas Aereas and ASKY all joining APG IET this month, the total number of airlines e-ticketable on APG IET is fast approaching 100.
TAAG Angola Airlines (DT), based in Luanda, operates a fleet of 13 aircraft to 24 destinations across Africa and also to Portugal, Cuba and Brazil. TRIP Linhas Aereas (T4) is a regional airline in Brazil, already serving 88 destinations with a fast-growing fleet of 54 aircraft. Air Caraibes (TX) is the airline of the French Caribbean, serving 13 islands in the West Indies as well as Paris with a fleet of eight aircraft including five Airbus A330s. ASKY (KP) is a regional African airline, based in Togo, serving 18 destinations with a modern fleet of three B737-700s and a Bombardier Dash 8 Q400.
APG IET allows tickets to be issued for airlines not on BSP UK and combination itineraries with airlines having no direct interline agreements. The product is supported locally through the global APG network spanning over 150 countries. www.apgiet.com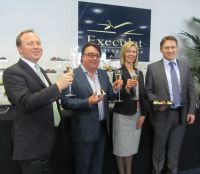 ExecuJet, majority owned by Dermot Desmond, formerly of London City Airport, is now fully operational at Cambridge Airport, which has become the Zurich-based organisation's UK home. The impressive Cambridge facility includes integrated hangars and extensive management facilities. ExecuJet will continue to function at London City, the move acknowledging the apron space limitations at the dockland airport. It now manages 10 aircraft based in Britain and 50 in mainland Europe.
"We see this step as an integral part of expanding our UK presence," said Cedric Migeon, Managing Director, Execujet Europe. "It is an excellent alternative destination for London-based traffic and especially for travellers to and from the US, as the location lies directly on the flight path that avoids London's busy airspace." He pointed out that the Cambridge facility has generous hangar space and provides 24/7 capability 'on demand'. During the London Olympics it is only one of just five regional airports with a 24-hour slot allocation.
On a group basis Execujet now manages over 150 aircraft in six regions – Africa, Asia, Australasia, Europe, Latin America and the Middle East. North America is for the future it says, aircraft regularly crossing the Atlantic, the Group having strong relationships with US and Canadian operators. www.execujet.net
Lagos (Nigeria) is to be Etihad's first destination in West Africa from 1 July, subject to regulatory approval. The direct flights will link Abu Dhabi and Lagos six times a week and will be operated by a two-class A330-200 aircraft with 22 Pearl Business Class and 240 Coral Economy seats. Lagos becomes the 83rd destination in Etihad's global network, the seven-hour-plus flights competing with an established Arik Air operation.
Following the launch of services to the Seychelles in November 2011, Tripoli last month and Nairobi in April, the addition of Nigeria is another milestone in Etihad's African expansion plans.
James Hogan, Etihad Airways President and Chief Executive Officer, said: "The launch of services to Lagos is consistent with our strategy of targeting areas of strong growth in emerging markets.
"The United Arab Emirates is a major trade partner of Nigeria, which has a population of more than 150 million people, the largest in Africa and the seventh biggest in the world.
"The Lagos schedule will provide seamless connections over Abu Dhabi to key North and Southeast Asian destinations and markets in the Indian Subcontinent and Australia." www.etihad.com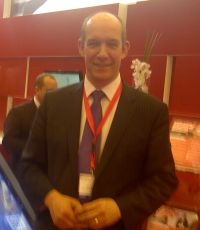 Established in Germany in 1972 and now employing 600 worldwide, HRS (Hotel Reservation Systems) was once again at the Business Travel Show.
Following last week's ruling by the ASA that TripAdvisor's claims for its website is misleading, Managing Director UK, Jon West, points out that only guests who have made their booking through the HRS system and stayed at the hotel can make an evaluation. He believes that the system is not only honest but infallible.
"Guests mark hotels in 14 criteria on a scale of 1 (poor) to 10 (very good), allowing the average values for the hotel to be calculated. To ensure evaluations are up-to-date, scores awarded more than two years previously are not included in the published average for the hotel".
"When at least five customer reviews have been received, HRS calculates an overall score for the hotel, which is displayed in the hit list and gives the user a clear overview at a glance. So that the customers can find customer evaluations that reflect them and their interests among the three million on the system, the reviews clearly show whether they have been submitted by private or business travellers, single people or couples".
Mr West admitted that at the end of the day the hotel's location was number one priority. www.hrs.com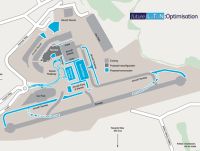 Luton Airport has today (13 February) unveiled plans to increase capacity to 18m annual passengers, double the current throughput. The scheme will now go out to consultation until 26 March, an exhibition locally going on tour. April is targeted for a planning application.
Perhaps most important to the travelling public are plans to reconfigure road access to the central terminal area and car parks. The proposals include a new apron encompassing much of the current short term parking area, replaced with a multi-storey car park. This will include a drop off point. Extra piers will be added.
From an operational point of view new taxiways at both ends of the single runway, together with high-speed turn offs in each direction, will increase aircraft movements substantially, and reduce the time that planes have to hold before actually getting airborne. Hold-ups whilst in the air for inbound flights will also be reduced. There will be substantial environmental and fuel saving gains.
Luton Airport is operated on behalf of the local Council by London Luton Airport Operations Ltd, a company owned by Spanish interests under a 30-year arrangement signed in 1998. The agreement allows the Council to break the concession on 1 April 2014. www.futureluton.co.uk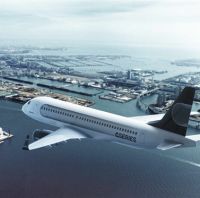 Bombardier's all new C series narrow-bodied regional jet has been reported previously by AERBT to have a London City to New York non-stop capability, with just 40 Business Class passengers. Now a British venture, provisionally called Odyssey Airlines, has taken the idea at face value and ordered the aircraft. Odyssey is thought to be the mystery European customer for 10 of the Canadian-built jet.
The start-up directly targets British Airways twice daily "Club World" flights via Shannon operating 32-seat Airbus A318 aircraft, thought to be a marginal service financially, but viewed as a well worthwhile prestige operation. Doha, Moscow and Tel Aviv are also within the C series aircraft's capability, but not with the much heavier Airbus jet.
With the first flight due later this year the C series is seen as a competitor to both the Airbus A320neo, and Boeing 737max, but at the lower end of the market with a maximum 150-passenger capability. Deliveries are due to start in 2013 with Lufthansa and Korean Air as lead customers.
Counting against the project is the failure in recent years of stand-alone 'Business Class only' operators on virtually the same route – Eos, Maxjet and Silverjet. www.bombardier.com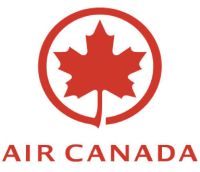 Air Canada has announced that it plans to increase the number of daily services from Heathrow to its Toronto hub from four to five non-stop flights each day, commencing 2 June.
In addition to five flights per day from Heathrow to Toronto Pearson International Airport, Air Canada will offer daily non-stop services from the UK to seven other major Canadian cities including Montreal, Calgary, Vancouver, Ottawa, Edmonton, Halifax and St John's.
"By offering an additional daily flight to our Toronto hub, UK customers not only have greater access to this exciting city, they can also take advantage of convenient connections to destinations across the United States, the Caribbean and Latin America," said Robert Atkinson, General Manager – Sales UK, Ireland and Northern Europe.
"What's more, travelling to the US has been made easier via Terminal 1 at Toronto Pearson International Airport. Passengers can now complete US Customs and Immigration formalities in Toronto, thereby saving time at their final destination in the US, where their arrival is treated as a domestic flight." www.aircanada.com
We're hoping you've all found a seat
And pondering what food to eat
Our onboard selection includes red meat
If only it were on the low-fare fleet
There's no free lunch with easyJet
They've not installed a kitchenette
But cleared for departure, throttles set
You'll fly without the regret of debt
Enjoy your lunch; the wines above all
One hour to land, we're not long haul
Won't be long before we enthrall
To easyJet's chief, Carolyn McCall
Richard Birtchnell
www.londontoastmaster.com