5 DECEMBER 2011
BTN DISTRIBUTION
BTN also goes out by email every Sunday night at midnight (UK time). To view this edition click here.
The Business Travel News
PO Box 758
Edgware HA8 4QF
United Kingdom
+44 (0)20 8952 8383
info@btnews.co.uk
© 2021 Business Travel News Ltd.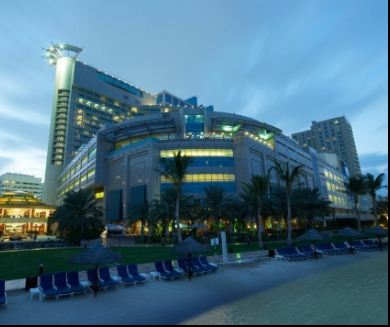 Rotana, which claims to be the leading hotel management company in the Middle East and Africa, has opened the Centro Al Manhal Abu Dhabi, adding to the three Rotana properties already established in the capital of the UAE.
Perfectly situated just a few minutes from Abu Dhabi's major avenues, main attractions and corporate houses, Centro Al Manhal comprising of 229 rooms, all with the latest technology, in-room entertainment options.
The Centro Al Manhal features amenities customised to the business traveller's needs, including two meeting rooms, a gymnasium and a swimming pool. In addition a number of dining options are available to suit the needs of all guests.
Rotana is working towards the opening of 25 Centro Hotels by Rotana across the Middle East and North Africa Region by 2014, introducing a unique out-of-the-box solution for the mid-tier market. Centro's design flexibility allows for easy adaptation to a wide variety of cities, locations and plot sizes. www.rotana.com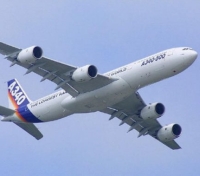 Launched back in the days of cheap fuel (maiden flight 1991), and with Princess Diana as one of its earliest VIP passengers, the Airbus A340, with a total build run of around 375, has finally come to the end of its sales life. Airbus no longer has it on offer.
With four engines and no more than 440 passengers (most are fitted out considerably less), the A340 is not viable in the 21st century no matter how far it will fly non-stop. Its later sibling, virtually the same aircraft as far as the public is concerned, the A330 (first flew 1992, but with two engines), has been a great success, 1,174 ordered to date. Capable of carrying up to 335, it is still selling and likely to be in production until 2015.
The main cause of the demise of the Airbus A340 is the runaway success of the Boeing 777, the 'Big Twin' now having sold 1,295 copies and still going strong. The 300ER model, with its nearly 8,000m range and near 747 capacity, is now the biggest seller with 545 orders. It is a full 'fly by wire' aircraft. www.airbus.com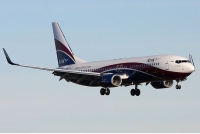 West Africa's largest airline, Arik Air, based at Lagos is set to recommence operations between Abuja, the Nigerian capital and Heathrow, on 12 December. Both British Airways and Virgin Atlantic had been in dispute with the Nigerian authorities over traffic frequencies and this also now appears to be resolved. BA will operate daily to both Abuja and Lagos. Likewise Virgin Atlantic now flies daily to Lagos.
Arik will offer a daily flight between the two capitals, complementing its daily Lagos – Heathrow service bringing Arik's total frequency of flights between Nigeria and the UK to 14 per week. Arik will fly into Terminal 4 operating a New Generation Boeing 737-800 aircraft. It is a two-class configuration with 16 Business Class cradle style seats with 8.6'' TV monitors and 126 ergonomically designed Economy Class seats with a seat pitch of 34''.
Arik first introduced the Abuja – London route in November 2009, discontinuing the service at the end of summer schedule for technical reasons. At the same time the airline will introduce a twice weekly link to Luanda from Lagos which connects with the London flight. www.arikair.com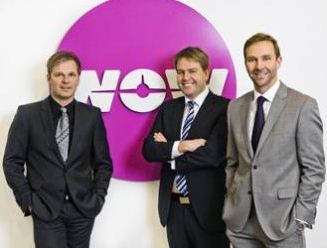 WOW air is the name of a new Icelandic budget airline due to commence operations in June 2012 with a pair of 158-seat Airbus A320s. The website has already opened listing 12 European points available to Keflavik International Airport. Route frequencies vary from once a week to three times. Passengers can pay for seat assignment upon booking, or take a chance when checking-in.
Majority holder of WOW air is the investment company Titan, owned by Skúli Mogensen. Other shareholders are Baldur Baldursson and Matthías Imsland. Baldur Baldursson is the company's CEO.
As far as London is concerned, Stansted will be the entry point with a three-times a week service. The airline will directly compete with easyJet (which starts in March), the long-established Icelandair twice daily routing from Heathrow, and also Iceland Express on a daily basis from Gatwick. www.wowaor.is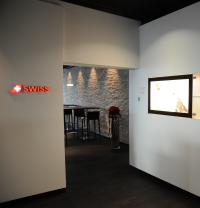 Part of the Lufthansa Group, SWISS has taken the opportunity of the opening provided by the new Dock B at Zurich Airport to unveil its own innovations for travellers to and from its home-base hub.
SWISS premium customers using the new dock's non-Schengen zone can enjoy the advanced new Lounge D, with 650sq m of space to work or relax in. In parallel to the opening of the new Dock B, Zurich Airport has also created a new security check building which, with its centralized concept and its user-friendly state-of-the-art technologies, will bring substantially more efficiency to the security check process.
The lounge is divided into two sections – one for Senators and Star Gold Card holders, and the other for Business Class travellers and Miles & More Frequent Travellers. Each section is provided with a separate working zone featuring free wi-fi, a spacious bistro area (with buffet) and an extensive range of newspapers and magazines.
To coincide with the opening of the new Dock B and the central security check building, SWISS has also extended its new corporate design to its home airport hub. www.swiss.com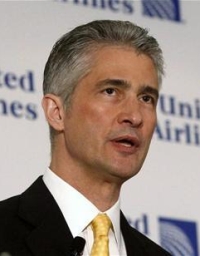 United Continental Holdings Inc, the owner of United Airlines and Continental Airlines, has edged a little closer with its confirmed scheme to operate as just one airline. The US Federal Aviation Administration (FAA) has approved a single operating certificate for the two carriers. All technical communications can now refer to all United and Continental flights as "United."
This regulatory milestone, whilst significant from an operational policies and procedures perspective, sits in the background as far as passengers are concerned. Customers of United and Continental can continue to shop for flights, obtain seat assignments and check flight status on each carrier's respective website until the company migrates to a single passenger service system in the first quarter of 2012. At that point, the two carriers will function effectively as one airline.
"I would like to thank the teams at United, Continental, the FAA, the Department of Transportation and the many regulatory authorities around the globe who put tremendous time and effort into our achieving a single operating certificate," said United's President and Chief Executive Officer, Jeff Smisek. "While we have much work ahead of us as we integrate these two great carriers, this is a significant milestone." www.united.com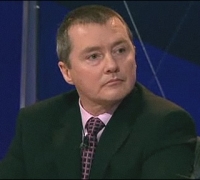 International Airline Group (IAG) boss, Willie Walsh, spoke to the Marketing Society last week telling members that the choice of the IAG name for the merged British Airways (BA) and Iberia was a deliberate ploy for a "bland and boring name to help focus on the brands in our business."
Asked if plans for a third runway could be revived, he was perhaps a little less negative than usual. "Personally, I think it's dead – the political opportunity has passed us by. I think it's a terrible mistake."
On the subject of the any Thames estuary project Walsh does seem ambivalent, hardly a supporter, perhaps sitting on the fence and making it clear that Heathrow cannot close. Observers note that since any opening is probably 15 years away, at the earliest, and predictions of passenger numbers notoriously inaccurate (Stansted was built for 30m passengers and at this time is struggling with little over half that number). Walsh is probably taking the right line. If the bmi take-over goes ahead BA should have sufficient slots to develop new routes over the next few years. www.iairgroup.com
Seen on a sign outside a maximum security prison in Dannemora, New York.
"The Dannemora Fire Department reminds you it's fire prevention week.
Practice your escape plan".