4 JULY 2011
BTN DISTRIBUTION
BTN also goes out by email every Sunday night at midnight (UK time). To view this edition click here.
The Business Travel News
PO Box 758
Edgware HA8 4QF
United Kingdom
+44 (0)20 8952 8383
info@btnews.co.uk
© 2021 Business Travel News Ltd.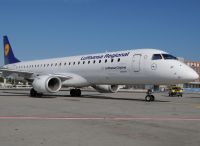 Lufthansa has jumped in to offer an Aberdeen – Frankfurt service this winter with a three times daily service from 30 October. The cities were not previously linked. It will be Lufthansa's sixth UK destination. Regional subsidiary CityLine will operate the flights using Embraer 190 aircraft seating 100 passengers in Business and Economy Class. The airline says it will offer Scotland's oil capital a two-way connection into the carrier's global hub.
Aberdeen is directly 575 miles from Frankfurt and Lufthansa is allocating two hours for the sector with the regional jets currently using remote stands at the German airport. Long haul aircraft connections can easily be made within the hour as UK passengers are not part of the European Schengen visa area and only have to deal with security. There is a free electric wagon service but it needs to be booked in advance. www.lufthansa.com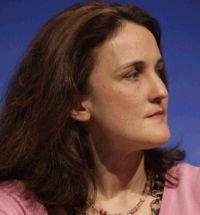 Theresa Villiers, Minster of State for Transport, whose responsibilities include aviation, was the guest of honour for the second year running at the Airport Operators Association's (AOA) summer network party last week at St Stephens Club, Westminster. Due to Commons business she departed after 30 minutes and was not subject to any questions.
In a short speech the Minister failed to mention the question on everyone's lips, Heathrow and the third runway, unlike her boss, Secretary of State Phillip Hammond who led off with that topic at the Aviation Club a couple of weeks previously.
Ms Villiers, a former lecturer and member of the European Parliament, but lacking any business or air transport experience (RAF Hendon, in her constituency, closed in 1987) held out little help for a reduction in APD and pointed out her support for the new proposed ATOL package. Her discourse emphasised the Coalitions efforts in the air transport area, which most experts agree do not focus on the core of the problem, the UK's future role involving international travel. Comment on the so-called scoping document has been further extended until 30 September 2011 she noted. She is in favour of High Speed 2 and against the Thames Estuary airport project. www.aoa.org.uk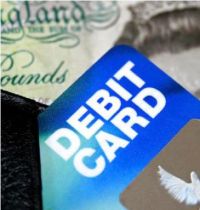 Airlines who add disproportionate amounts to debit card charges will face action under consumer protection laws, the UK's Office of Fair Trading (OFT) has announced. OFT estimates UK consumers spent £300m on payment surcharges during 2009.
In a statement, clearly aimed at some airlines who are economical with the truth regarding the actual cost of booking, the OFT is emphatic. "We believe there is (also) a strong case for a change in the law so that the cost of using a debit card, the almost universal payment method for today's online consumers, is always included within the headline price."
The cost of processing debit cards is estimated to be 20p a transaction, but companies have been found to add up to £8 to final bills for payment by a debit card. Businesses negotiate charges with their credit card handler, with the arrangement per transaction normally fixed at between £2 and £4.
Whilst British Airways and Monarch (and Eurostar) do not charge for the use of a debit card, Ryanair has come up with a £6 administration fee per passenger, per flight or £12 for a return trip. For a typical family of four this adds £48 to the holiday bill. www.oft.gov.uk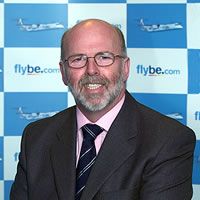 Flybe Nordic is the name of a new 60/40 joint venture between Flybe, Europe's largest regional airline, and Finnair, which has purchased Finland's largest domestic carrier Finnish Commuter Airlines (FCA) in a €25m deal to expand in the Baltic market.
Flybe last year listed on the London Stock Exchange and Finnair is 55% owned by the Government. Flybe will take over the day-to-day operation of the airline from Monday 1 August 2011. Underway is a network review expected to be implemented for the start of the airline winter season (30 October).
Commenting on Flybe's vision, Jim French, Flybe Chairman and Chief Executive said: "Finnish and Nordic passengers will see something very different from what has been available to them in the past. Flybe and Finnair have come together in a genuine partnership of equals that will bring huge benefits not just for Finnish passengers but also for the country's economy."
"We're going after the whole Baltic regional market and want to replicate in the Baltic regional market what we did in the UK – linking secondary and primary cities," he said. FCA has currently around 400 staff and operates nine ATR aircraft and a pair of Embraer E170s. www.fc.fi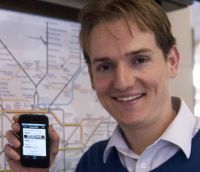 Praised by Transport for London Deputy Chairman Dan Moylan 'Tube Exits', an iPhone apps guide to "underground" on the London Tube, is set for launching on the Android platform. Its creator, Lance Stewart, has confirmed that a Blackberry version is possible in the future, subject to market demand.
'Tube Exits' is what it says on the label. Basically it is a guide to where to sit or stand on the Underground in order to exit the train for the quickest connection, or actual station exit. More than that it also gives you the optimal routing to your final destination and notes which door to position by for getting out. Street access is also given where platform exits lead to different streets, ideal at such complex stations as Earls Court and King's Cross/St Pancras. It covers every station on the London Underground, DLR and London Overground (Zones 1-9). As the information is stored within the app on the device it perfectly well underground.
'Tube Exits' has now launched for the Berlin and Paris metro systems, with Hong Kong, Madrid, Barcelona and Rome to come.
Mr Moylan says that wi-fi is coming for the Underground. A combination with 'Tube Exits' could be a goal, although the social ramifications of passengers deep into their PDAs is worrying. www.tubeexits.co.uk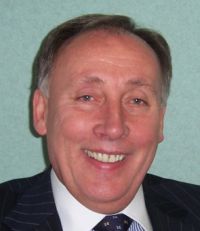 Europcar is offering a new 'meet and greet' service at St Pancras, which is not only the station for Eurostar but also serves Thameslink, north and south, Midlands Main Line, and the Kent Coast high speed service.
Clients need to advise Europcar in advance but then are taken to their hire vehicle for a swift get-away from the busy London terminus.
"The 'Meet and Greet' service at St Pancras in London offers customers greater convenience and flexibility," explained Ken McCall, Managing Director, Europcar UK. "We already offer 'Meet and Greet' at a number of key arrival points around the UK, including ports, airports and stations and we wanted to offer the same convenience to travellers arriving at St Pancras, reflecting our focus on making car hire easy and convenient to use."
Europcar recently launched its 'freeDeliver' service, which provides free delivery and collection for rentals of two days or more, within a 15-mile radius of any of its 200 branches. www.europcar.com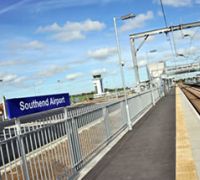 Monday 18 July has now been set as the day that fare paying passengers can actually use the brand new Southend Airport Station. It will be a 'soft' opening. Currently a free bus service operates from Rochford Station and since the start of the summer season trains have been 'stopping' at Southend Airport Station in order for the timetable to operate properly. A formal, high profile opening is expected to be announced shortly.
With the inauguration of the station Southend will become, together with London City (when the DLR opens shortly), the only airport with direct train services to Stratford Regional and with it access to the Queen Elizabeth Olympic Park.
The new timetable allows for the journey between Southend Airport and London Liverpool Street to take just 52 minutes at its fastest with up to eight departures per hour. The first train out of the London terminal is at 05:28 weekdays. Besides Stratford, the train stops at Ilford, Romford, Shenfield, Billericay, Wickford, Rayleigh, Hockley and Rochford. Passengers must also allow for transfer time at Southend for the time being, the original terminal still in use until the new building is completed later this year. www.nationalexpresseastanglia.com/travel_information/train_timetables/may_2011_timetable
Did you hear of the case in America where a passenger turned up with an open two-litre bottle of whisky.
Naturally he was stopped by security.
"It's frozen," said the guy. "Your rules say liquids over 100ml are banned, not solids!"
After some discussion he was allowed airside.
And the moral of the story?
Was it worth the effort?