4 APRIL 2011
BTN DISTRIBUTION
BTN also goes out by email every Sunday night at midnight (UK time). To view this edition click here.
The Business Travel News
PO Box 758
Edgware HA8 4QF
United Kingdom
+44 (0)20 8952 8383
info@btnews.co.uk
© 2021 Business Travel News Ltd.
Travellers will be relieved to learn that airport charges by the owners of London's Gatwick and Heathrow will remain at the same level until the end of March 2014 following a ruling by the Civil Aviation Authority (CAA). Any increase would have inevitably have been passed onto the airlines and hence passengers.
The regulator said that the move will provide an opportunity for the next price controls to be developed in line with the Government's reforms for airport economic regulation.
The Government's proposal include introducing a new licensing regime for airports with "significant market power," in line with other economic regulators. This allows regulation to be tailored to meet the requirements of individual airports, rather than the current "one size fits all" approach being applied to the designated airports.
"This will enable the CAA to better target regulatory activity where and when it is needed to protect the interests of passengers," the authority said.
The current 5-year regime of price controls was set to run until end-March 2013. www.caa.co.uk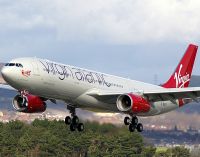 Virgin Atlantic has finally put a twin-engined aircraft into service after a decade decrying them. What clearly persuaded Sir Richard Branson and his able Lieutenant Steve Ridgeway to take this step was a requirement for new aircraft, the safety service records of twins, and a 15% fuel saving over the carrier's A340s. The inaugural Airbus A330 flight was between Manchester and Orlando.
The 314 seater is the first of 10 A330s that Virgin will receive over the next two years. They will be deployed on routes from the UK to the US East Coast, East and West Africa, the Middle East and India. They are kitted out with 59 passengers in Premium Economy and 255 in Economy.
All will benefit from a revolutionary new 'touch screen' in-flight entertainments system by Panasonic. They can browse through menus just once and "bookmark" all the movies, TV shows, CDs and games they are interested in and put them in one place – the "Saved" area. And retrieve them in their own time.
Later this year Virgin Atlantic travellers flying on the A330 will be able to send and receive emails and texts on their Blackberries, handheld PDAs and other mobile devices. www.virgin-atlantic.com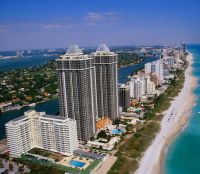 International Airline Group subsidiary Iberia has been quick to benefit with the new and much more liberal airline rules between Europe and the United States. Last week the airline introduced a three times per week service from Madrid to Los Angeles (LAX). At the same time the carrier started a Madrid – Miami service, also thee times per week.
With both routes Iberia is the only carrier. LAX is scheduled 12hrs 40mins from Madrid, whilst Miami from Barcelona is much the same time with both routes operated by a 254-seat Airbus A-340/300, with a 36-seat Business Plus section, recently redesigned, offering an 87 inch horizontal bed.
The airline points out that from LAX the other 82 destinations of Iberia's network can be made at Madrid. Those flying non-stop from Miami to Barcelona can fly on to other destinations in Spain and Europe via Iberia Regional, Air Nostrum and Vueling.
This new routes, together with the overall capacity increase on its flights from Boston, Chicago and New York to the Spanish capital will consolidate the United States as Iberia's most important long haul market. www.iberia.com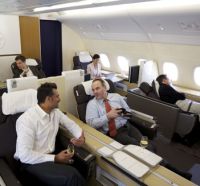 Airbus A380 operations into Miami are to be introduced first by Lufthansa. Starting 10 June the airline will be operating daily flights from Frankfurt to the "sunshine state" of Florida. The world's largest passenger aircraft is replacing a Boeing 747-400 currently serving this route, utilising the existing flight numbers LH 462 and LH 463.
Lufthansa will be the first airline to operate A380 at Miami International Airport. When the eighth A380 comes into service the A380 fleet will be operating 84 long haul flights weekly, logging more than half a million kilometres. Each week more than 44,000 passengers around the world will be able to fly with Lufthansa's new flagship.
Accommodating a total of 526 passengers, the Lufthansa cabin will be configured with eight seats in First Class, 98 in Business and 420 in Economy.
Miami will additionally be served daily from Zurich by SWISS with an Airbus A340. During the winter flight schedule Lufthansa will resume direct flights to Miami from Dusseldorf with an Airbus A330-300, initially in early October with three weekly flights, increasing to daily service from November. Lufthansa also serves New York and San Francisco with A380 flights.
For more than 30 years Lufthansa has had a presence at Miami Airport, popular alike with leisure and business travellers. The flights with A380 to San Francisco begin on 10 May. The inclusion of Miami in the flight schedule as the third A380 destination in the USA will allow a daily 3,156 passengers to fly on the flagship across the Atlantic. www.lufthansa.com/A380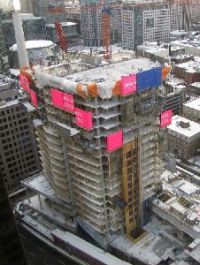 Work is now well under way with the Shangri-La Toronto (as a picture taken in January shows) which will open in 2012. It will be the Hong Kong-based group's second Canadian property following the debut of the Shangri-La Hotel Vancouver in 2009 by the same development team.
Shangri-La Hotel Toronto will be located on University Avenue at Adelaide Street within walking distance of central downtown office buildings, theatres, performance venues plus the vibrant Bloor Yorkville shopping and dining area. Toronto City Hall, the Provincial Parliament Buildings, CN Tower, Metro Toronto Convention Centre, Air Canada Centre and Rogers Centre are all within easy reach.
The hotel will occupy the first 17 floors of a C$430m 65-storey tower. Its guestrooms will be among the most spacious in the city and decorated in a contemporary style with Asian highlights. Luxury condominium residences will be located on the upper levels of the tower. www.shangri-la.com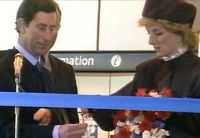 Heathrow Airport's Terminal 4 has celebrated its silver jubilee, 25 years after it was opened by Prince Charles and Princess Diana in April 1986.
With 8.3m passengers last year the throughput of T4 is much the same as Birmingham and Luton airports' stand alone operations. Since it opened 284.6m passengers have flown through its gates. Controversially it is thought by regular Heathrow users in many ways better than the 21st century T5, with very easy access, a large drop-off area, and a simple landside and airside operation. It does suffer from rather long walks to and from the more distant gates.
Terminal 4 is significant because it serves the world's most unusual and far-flung cities. It boasts 38 airlines flying to 53 destinations including Baku (Azerbaijan), Mumbai (India) and Taipei (Taiwan). Building links to emerging markets have been highlighted by British Chancellor George Osborne as a key priority for British businesses.
As part of Heathrow's £1bn a year investment programme, Terminal 4 has been massively improved in recent years and was recently ranked Europe's 'most improved terminal' in a survey of leading airports by Airports Council International (ACI). www.baa.com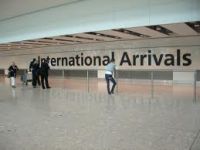 The US Department of Commerce has released its 2010 report on international visitation, noting a record 60m visitors, five million more than the previous year.
In 2010, the top inbound markets continued to be Canada and Mexico, both of which were up in arrivals along with eight of the nine overseas regional markets. Non-resident visits from Canada, which set a record in 2010, and Mexico were up 11% and 1% respectively. Excluding Canada and Mexico overall arrivals from overseas markets accounted for 44% of the total.
Country by country the figures made some interesting reading with the United Kingdom still the biggest market with 3.85m arrivals, but the only major country showing a drop, 1.2%. Next up was Japan, and here the growth is a mighty 16% (3.38m) but this is likely to drop away in 2011 due to the earthquake problems. Germany is less than half of the UK at 1.72m (+2.3%) and France seeing an 11.4% increase at 1.34.m.
How the balance of the world economies is changing can be shown with Brazil now seventh in the pecking order (1.19m +34%) and China with a 52% rise and 800,000 visitors to the United States. www.tinet.ita.doc.gov