So IATA are warning of big losses at the airlines (see story below), this is nothing new, in fact in 2008 IATA announced the same and then gave out a USD10.4bn loss from the world's airlines. The association seem to be saying they need help from other parts of the industry so that some of them can survive this recession.

Not so long ago the airlines removed travel agents booking fees and expected them not to make as much as a whimper about the loss of revenue. The airlines thought they might be able to do without agents as more reliance was put on direct online sales over the internet.

I have no doubt there is some comfort in internet sales but how much premium business does an airline get from the internet, I think the vast majority of sales online are for lower priced tickets that might begin to fill up planes but might not make too much profit. Some airlines are finding it hard to put people in planes even with knock down prices at this time of deep recession.

The key is survival and some airlines in the industry must change, the way they do business, the kind of customer they attract even maybe it is time for them to change the product they sell.

Many travel agents are still very angry at the airlines for the way they were treated as the booking fees were withdrawn, some travel companies nearly did not survive.

Well according to IATA 2009 will be another terrible year for the airlines, with huge negative figures, I wonder how many of the airlines both large and small will survive into 2010?

Terry Spruce

Guest Editor
BOEING published the 2009-2028 Current Market Outlook on 11 June 2009 in a presentation by Randy Tinseth, Vice President Marketing Boeing Commercial Airplanes in London. The aircraft manufacturer forecasts that over the next 20 years the market will need some 29,000 new commercial aircraft valued at USD3.2tr. Over the past 30 years traffic growth has been stable at around 5% per year and the company believes this trend is set to continue. The outlook suggests that airlines will take delivery over the next 20 years of 2,100 regional jets valued at USD70bn, 19,460 single aisle aircraft valued at USD1.42tr, 6,700 twin aisle aircraft valued at USD1.51tr and 740 large aircraft valued at USD220bn. www.boeing.com/commercial/cmo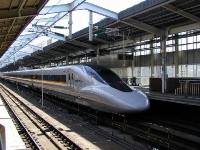 CENTRAL JAPAN RAILWAYS (JR TOKAI) and Japan Airlines have decided to join together in an effort to stimulate visitor demand to Japan. From 1 July 2009 foreign visitors who buy their air tickets through the JAPANiCAN website can also purchase train tickets for the JR Shinkansen tour to Kyoto or Takayama. Visitors will travel on the high speed trains known worldwide as bullet trains or shinkansen. Both companies are looking forward to working together in this venture and hope to show more of the Japanese culture to foreign visitors. www.jal.com www.japanican.com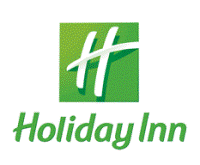 HOLIDAY INN EXPRESS along with partners ISO Leisure has opened the new Sunnypark hotel in Pretoria. The 304-room hotel is located in the Sunnypark shopping centre near the Department of Industry's Trade Campus. The work began in March 2008 to convert the 20-storey residential tower into a new hotel. www.ihg.com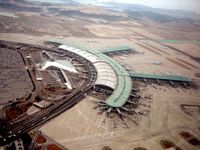 INCHEON AIRPORT in Seoul (South Korea) has been named by international travellers as the world's best airport for customer service, according to the Airports Council International. All the top four places were taken by Asian airports, second was Hong Kong, third Kuala Lumpur and fourth Singapore. In Europe, Zurich was top and in North America Dallas Fort Worth was considered the best. www.worldairportawards.com/awards_2009/airport2009.htm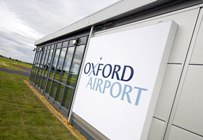 OXFORD AIRPORT will see a 50-seat Air Southwest Bombardier Dash 8-300 on a Saturday from 11 July to 12 September 2009 on a weekly charter. The flight is being operated in co-operation with the Channel Islands Travel Services. Passengers will use the Oxfordjet business terminal which can be quickly converted into a terminal for handling commercial flights of this nature. www.oxfordairport.co.uk www.airsouthwest.com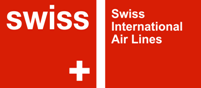 SWISS INTERNATIONAL AIR LINES moved into Heathrow Terminal One on 11 June 2009 and joins the other Star Alliance members already in the facility. SWISS has check-in desks and two dedicated for First and Business Class passengers in Zone F and G with the Swiss ticket desk opposite the check-in. SWISS HON, Miles and More Senator members, First and Business Class passengers can use the designated First and Business Class areas in the new Star Alliance CIP lounge in the terminal. The BMI lounge also welcomes the Miles and More members in the terminal. www.swiss.com
Belfast is the capital city of Northern Ireland, it was granted city status by Queen Victoria in 1888. The city has been a key part of the Irish linen industry, tobacco and rope-making.

Belfast is still the centre for arts, industry, education and business. The city is the heart of Northern Ireland economy and the legal system here is one of the best in the United Kingdom.

Today Belfast is a place where people want to visit. In 2008 some 7.1m people visited the city, these bringing much needed revenue of UKP437m to Belfast and to the whole of Northern Ireland.

There are three main ports, two airports Belfast International and George Best City Airport, named after the world famous Manchester United footballer. The third port is the seaport with large commercial and industrial docks.

In 1999, the city had 1.5m visitors bringing UKP114m and only two cruise ships but the number of cruise ships had increased in 2008 to 39. Business trips to Belfast in 1999 totalled 190,000, in 2008 some 659,000 business trips were made.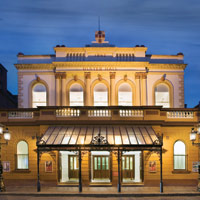 The city is steeped in history and even today there are many reasons to come, the re-opening of the Ulster Hall, a famous and very popular music venue, the City Hall being opened later this year and the Ulster Museum www.ulstermuseum.org.uk that should be re-opened in September.

Pubs, clubs and restaurants feature highly in this city, McHugh's www.mchughsbar.com in Queen's Square is in Belfast's oldest building that dates back to 1711. It includes a 100-seat restaurant and bar downstairs. Again if your taste is funky modern then Apartment www.apartmentbelfast.com in Donegal Square is your kind of venue. Laverys www.laverysbelfast.com in Bradbury Place is a restaurant, bar and live music club. It has been a family run club for over 90 years but has five different venues on three floors, so most music tastes can be catered for.

The city of Belfast has links back to the Bronze Age, the Giant's Ring a 5,000 year old henge monument is nearby and there are remains of many iron-age forts on the hills.

Belfast's calendar of events is full but maybe none as spectacular as the Tall Ships Atlantic Challenge from 13 to 16 August 2009. This event will bring many thousands of visitors just to watch the start of the race and to see the magnificent sailing ships www.tallshipsbelfast2009.co.uk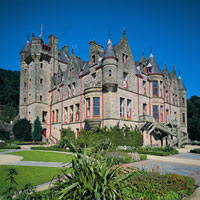 Apart from the Ulster Hall, City Hall and the Ulster Museum there are many more historic buildings to visit in Belfast, the Stormont Parliament Buildings, Queens' University, the Botanic Gardens and Belfast Castle.

Those who want to shop Victoria Square is the place to go, opened in June 2008 with shops, restaurants and a cinema. There are even free concerts and entertainment in Custom House Square. Belfast has over 40 public parks and gardens, one dedicated to Princess Diana.

Another interesting fact is that Belfast is twinned with four cites, Nashville, Tennessee (USA), Bonn (Germany), Hefei (China) and Wonju (South Korea).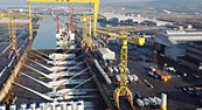 Maritime is highlighted here with the famous Harland and Wolfe shipyard, the place were the ill-fated RMS Titanic was built in 1912. Harland and Wolfe still build maritime platforms in the dock. Shorts Brothers, the world's first aircraft manufacturers started a production facility here, Shorts Brothers is now part of the Bombardier Group with the factory still manufacturing components for the Canadian-based company. www.bombardier.com

Belfast is a thriving container and cruising port, a growing city and a vibrant place to visit with lots of different and interesting things to do.