17 OCTOBER 2011
BTN DISTRIBUTION
BTN also goes out by email every Sunday night at midnight (UK time). To view this edition click here.
The Business Travel News
PO Box 758
Edgware HA8 4QF
United Kingdom
+44 (0)20 8952 8383
info@btnews.co.uk
© 2021 Business Travel News Ltd.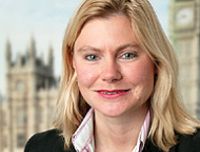 Theresa Villiers, Minister of State for Transport, and not popular within the airline industry, has been overlooked again following a British Cabinet reshuffle announced late Friday afternoon.
With incumbent Transport Secretary moved to Defence following the resignation of Liam Fox surprisingly Justine Greening, MP for Putney on the Heathrow flight path, gains the Cabinet position of Transport Minster without any obvious experience in the area. In the past she has opposed T5 and will be seen as a negative appointment by the travel sector who had the feeling that Downing Street was beginning to appreciate that the pro-aviation caucus needed senior government representation. Ms Greening (42), a London Business School MBA, was previously Economic Secretary to the Treasury from May 2010.
Ms Greening was first elected to Parliament in 2005. During the expenses scandal, Greening was ranked as the ninth best value for money MP in research carried out by the right-wing think tank, the Adam Smith Institute, and of all her expenses claims she was the 599th lowest out of the 645 MPs. www.dft.gov.uk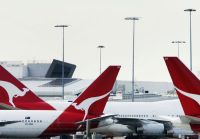 Travellers to and from Australia should be aware of serious domestic air travel problems, the result of a breakdown of negotiation between Qantas management and the Union representing maintenance engineers. The dispute has become particularly difficult with both sides (being Australia) using colourful language.
It is expected that for the next month up to 400 domestic services will be cancelled affecting 60,000 passengers. Government intervention could require the parties to resolve their issues under the umbrella of the Fair Work Act.
"The co-ordinated attacks on Qantas and our passengers from the pilots' union, the licensed engineers' union and the Transport Workers' Union are continuing to impact the business and our passengers," said Qantas spokeswomen Olivia Wirth. "The biggest impact on Qantas and our passengers comes from the overtime bans and 'go slow' on work, which have caused the backlog of maintenance."
Union spokesman Peter Somerville said the airline was shifting the blame following Friday's cancellation of any further strike action until after the Qantas AGM on 28 October.
Earlier this month, the argument turned violent, with racist threatening letters sent to Qantas chief Alan Joyce and other management, while the cars and homes of staff were damaged after they refused to strike. www.qantas.com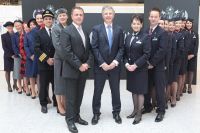 A new £45m security area has opened at Gatwick South. Passengers should be able to pass through its confines in under five minutes. With 19 lanes the target is 5,000 people per hour. There are 15 standard access points, two dedicated for families with young children and passengers with reduced mobility, and in what in fairness is no more than a marketing move, two lanes for premium travellers (or what is likely to be called by most people "Fast Track").
The security section upgrade is part of a £1.2bn investment programme to improve the overall airport experience. To further enhance "its vision for the future" the airport has launched a three-month consultation of its draft master plan that will look ahead to 2020, by which time 40m passengers are expected to use the airport (currently 33m). For September numbers are by 4.9%
Also last week British Airways celebrated the opening of its highly sophisticated new check-in area in the North Terminal, including for the first time what it calls a 'Fast Travel' service. Passengers can now not only self check-in but can do so for their luggage too, the special kiosks printing out destination tags. AERBT will be taking a close look at the 'new' Gatwick in a few weeks' time. www.gatwickairport.com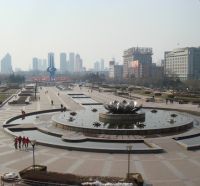 Jinan, the provincial capital of East China's Shandong Province, now has a Hyatt Regency. Situated in a landmark 28-storey tower adjacent to the Wanda Plaza retail hub, the hotel is in close proximity to train stations and the airport, as well as some of Jinan's most well known tourist attractions, including Baotou Spring, Daming Lake and Thousand Buddha Mountain.
Hyatt Regency Jinan offers 343 guestrooms, including 38 suites, created in a contemporary style with unique, localised design elements and high-tech modern amenities. Rooms feature floor-to-ceiling windows, with views over Daming Lake, the surrounding mountains or downtown Jinan.
In addition, the hotel features four world-class dining venues: Lobby Bar, a lobby lounge; Market Café, an all-day dining buffet restaurant with show kitchens; Su Yuan, an American-style coffee shop; and Jinan Palace, the hotel's signature Chinese restaurant, serving Shandongnese and Cantonese cuisines.
The hotel offers two dedicated floors of meeting and event venues, including a pillar-less ballroom of more than 13,000sq ft (1,300sq m) that can accommodate 1,200 people for receptions. Leisure facilities include a fitness centre, a luxury day spa by Hyatt, and a 32m indoor swimming pool. www.hyatt.com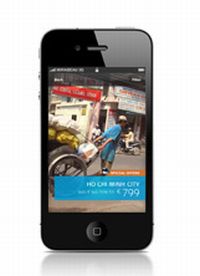 Called TripShake, KLM has introduced an App which offers iPhone and Android users a fun way to explore the many possibilities for their next air journey. By just shaking their phone, a KLM destination will pop up, along with a ticket price.
On KLM.com, customers can find travel inspiration in KLM's Destination Guide. As part of KLM's multi-channel strategy, the TripShake App now offers the option to explore future destinations via a mobile phone, where and when it suits the user.
The KLM TripShake App gives the option to select a continent and travel date, or all options can also remain open. By shaking the phone, one of over 100 destinations will appear. For more suggestions, users can shake the phone again and again, until the perfect destination has been found. Along with the destination, the lowest fare for a return flight will show. The outcome can be shared on social media or the flight can immediately be booked.
The iPhone App is available now in English, Dutch and German, and can be downloaded for free. www.klm.com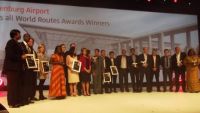 Following the success of last week's Routes airline conference in Berlin, Abu Dhabi will play host to the 2012 event, 30 September through 3 October. This is the first time Routes has returned to a host city, having previously been held in 1996 in the region.
Abu Dhabi was also named airport of the year at the Berlin Networking Evening which took place at the site of the new Berlin Brandenburg Airport Willy Brandt, nine months before the new airport for Germany's capital region is due to open.
Budapest Airport was announced as the winner from the European region, with Los Angeles honoured from the Americas region. From the Africa region Accra International Airport (Ghana) was ranked top whilst the Asia Region saw top honours going to Abu Dhabi.
Winners of the two newest World Routes Awards were AirAsia X for best network performance by an airline and Malta Tourism Authority in the tourism category.
Additionally, Kenya Airways was named as the winner of the Orbis Social Responsibility Award for their "Change makes Change" programme which enables customers and staff to raise funds to alleviate famine and drought in Northern Kenya. www.routesonline.com
AERBT readers should be very careful when booking rail tickets through thetrainline.com. The site is excellent when looking up rail times on the UK domestic network, but it becomes very expensive when actually buying tickets.
And trying to retrieve a pre-purchased ticket from a self-service machine at the departure station is far from easy.
The price asked by thetrainline.com is the same as at a ticket office. You do save the time spent actually getting in queue and dealing with a transaction. However there is a £1 booking cost, and if charged to a credit card, a £3.50 fee. All you get is a receipt and not the actual ticket. The station machines cannot read a bar code.
The real problem starts at the self-service equipment that should produce your rail authority! Type in the transaction reference, laid out very clearly on your email receipt and nothing happens. Try again and the last two figures are not accepted.
Now if you are really bright you will find in very small print a reference number. That is what the machine requires. However most people seem to give up and then find their way to the one place they did not want to visit – the ticket office. www.thetrainline.com
"Having read your item "Ryanair Cash Passport" I looked at the Ryanair website.
I noticed that it now has clickable small print that says
"Fares don't include optional Fees/Charges".
Clicking that takes you to a table titled
"TABLE OF OPTIONAL FEES"
below which is a link
"CLICK HERE TO SEE HOW TO AVOID PAYING OPTIONAL FEES."
Imagine my surprise when clicking that to receive the message "This web page is not available"
As of late Sunday evening (16 October) that was still the case!
www.ryanair.com (who will probably announce record site visits after this media exposure)