12 SEPTEMBER 2011
BTN DISTRIBUTION
BTN also goes out by email every Sunday night at midnight (UK time). To view this edition click here.
The Business Travel News
PO Box 758
Edgware HA8 4QF
United Kingdom
+44 (0)20 8952 8383
info@btnews.co.uk
© 2021 Business Travel News Ltd.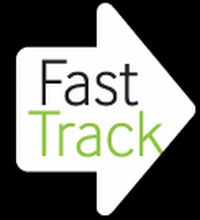 No 1 Traveller, the airport hospitality specialist, has signed a deal with Stansted Airport to launch a trial of what it calls 'Premium Departures', a new Fast-track product that allows passengers to purchase speedy access through airport security.
Operating 04:30-20:30 daily Premium Departures by No 1 Traveller gives the opportunity to buy the speedy access through security for just £5.per person (£4 if purchased online in advance).
Previously restricted to Business Class passengers and invited guests or travellers with a particular frequent flyer status, this new partnership means that any traveller can enhance their pre-flight experience.
Passengers can purchase the access at a designated reception desk in the main passenger terminal hosted by No 1 Traveller staff who will help them get through as effortlessly as possible, and also from No 1 Traveller staff situated around the terminal. In addition, travellers will also have the option to combine fast-track and lounge access to either of No 1 Traveller's smart airport lounges, available to all passengers flying to international destinations, for just £15.
Luton Airport has a similar scheme in operation (for £3) but where the Stansted scheme is different is the availability of the inclusive lounge package. www.no1traveller.com www.stanstedairport.com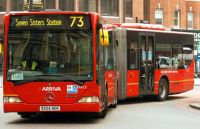 Ideal for airports and even ports but beating a fast retreat from the streets of Britain's capital are the infamous 'Bendy Buses'. Another 43 have been banished from the narrow streets of London. Route 73, which runs from Victoria Station (for Gatwick), will now be served by a fleet of double deckers. The route takes passengers along Park Lane and down Oxford Street then via both Euston and King's Cross stations to Stoke Newington where they will now turn around. Sitting upstairs one gains a great view of some of London's highlights.
The conversion of route 73 means that seven of London's 12 bendy bus routes have now been converted to single and double deck buses. The remaining five will be converted to double deck buses by the end of the year.
Transport for London now estimates that when every bendy bus route has been converted fare evasion will be cut by around £7.4m a year.
Brand new double deck buses now being introduced are powered by a conventional diesel engine that works together with an electric motor to power the vehicle, and energy that would normally be wasted when the vehicle brakes is recycled to power the motor. www.tfl.gov.uk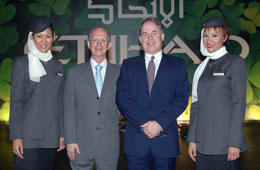 Emirates, based in Dubai, has announced that it will begin daily flights to Dublin from January 2012, marking its first route to the Republic of Ireland. It will compete with Etihad, currently operating a 10 times a week service between its home base of Abu Dhabi – just an hour's drive from Dubai – and Dublin.
Emirates Vice President UK and Ireland, Laurie Berryman, said that he expects between 65% and 75% of the traffic originating from Ireland to consist of passengers travelling on from Dubai to destinations in the Far East and Australasia. About 70% of Etihad's passenger traffic from Ireland travels onward to destinations in the east, including countries such as Australia.
An Airbus A330-200 will be deployed between Dubai and Dublin, offering First, Business and Economy Class.
Ireland has a population of around 4.5m, but it is estimated more than 15 times that live overseas, including somewhere in the region of 80,000 Irish nationals in Australia and about 5,000 in the UAE. Other key markets are predicted to include Thailand, Malaysia, Singapore, India, South Africa, Hong Kong and New Zealand. Sheikh Mohammed bin Rashid Al Maktoum – the supreme ruler of Dubai – is a stud farm owner in Ireland. www.emirates.com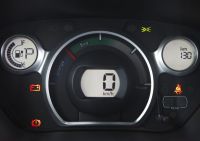 Europcar has become the first UK car hire provider to add the new Peugeot iOn to its fleet. This follows the announcement of Europcar's global partnership with PSA Peugeot Citroen last October and responds to increasing demand for access to electric vehicles to rent.
In truth the Peugeot iOn is the Mitsubishi i-MiEV in disguise. A review follows in Motoring Update. It is available at Europcar's Heathrow, Gatwick and Luton airport locations. Vehicles are also available from King's Cross – ideal for travellers arriving on the Eurostar – and at Marble Arch. Users do not have to pay congestion charges, nor parking in some London Boroughs. The car is delightful to drive but users should be very careful regarding the vehicle's range. You just can't pop in everywhere and get a top-up.
Nor does one always have the time for the charging, which is best done overnight but since Europcar only allow the little four door Japanese car out daytime that problem should not arise.
The car is ideal for visitors to London who want a self-conducted vehicle tour of the city without any serious parking or road restrictions. But be careful. The wardens (and often their bosses) don't always know the rules. www.europcar.com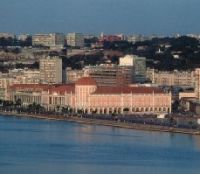 On 14 November KLM Royal Dutch Airlines will launch scheduled service between Amsterdam and Quatro de Fevereiro International Airport in Luanda (Angola). Luanda will become KLM's 71st intercontinental destination.
Twice-weekly service will be offered to Luanda using Boeing 777-200 equipment. This aircraft type offers seats for 318 passengers; 35 in World Business Class and 283 in Economy Class. Together with Air France, KLM will be offering a total of four weekly flights to Luanda.
Once part of the Portuguese Empire and independent since 1975 Angola seems to have settled down after some turbulent times. It has substantial oil reserves. A new airport is being built for Luanda but following disagreement with the Chinese construction company the planned opening, scheduled for sometime this year, will not be met. Besides KLM/Air France other European airlines that operate into Luanda include British Airways, Brussels Airways, Lufthansa and TAP. www.klm.com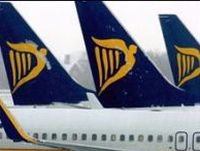 Passengers on Ryanair can now amend their booking even after they have made their on-line check-in. The service is available from Ryanair's telephone reservation centres for £15 (per passenger, per flight). It will be particularly useful for frequent flyers and business passengers who may need to amend travel plans. It is available up to 17:00 (Central European Time) on the evening prior to scheduled departure.
The on-line check-in fee applies to all reservations except in respect of certain promotional fares. It is charged on a per person/per one-way flight basis and amounts to £6 for bookings made via Ryanair's website and £12 for bookings made via a call centre or at the airport. From the UK, calling the Ryanair reservation centre (0871 246 0000) costs 10p per minute minimum and the service is not available in the evening. There is a priority line (0905 566 0000), again only open normal working hours, and here the charge is £1 per minute.
You can even complain about the cost of the Premium Rate (0844 2098715) 5p per minute, but according to the Ryanair website booking requests, general enquiries or general complaints will not be handled on this line. "This policy will be strictly adhered to." www.ryanair.com/en/questions/contact-numbers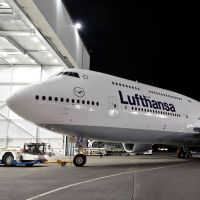 It may surprise you but it is not built in Toulouse but in Seattle. The world's longest passenger aircraft, a Boeing 747-8 Intercontinental, emerged from the paint hangar at Boeing's Everett factory last week resplendent in Lufthansa livery. The German airline is the lead carrier for the new type, a precedent set back in 1968 with the Boeing 737.
After completing extensive ground tests, the aircraft will undergo initial test flights in November, and is scheduled to go into service next spring with the registration D-ABYA. Lufthansa is the launch customer for the passenger version of the Boeing 747-8 and has therefore been involved from the outset in the design of the aircraft.
The 747-8 has been stretched by six metres compared with the 747-400. The "Dash 8", which no doubt it will be called (the DHC Dash 8 has been renamed the Q400) is 76.3m in length (250ft) and has a wing span of 224ft 7in (68.45m).
Lufthansa has ordered 20 Boeing 747-8s, which are due for delivery from the beginning of 2012 through to mid-2015, and also has options on a further 20 aircraft. www.boeing.com/commercial www.lufthansa.com
Since this is an AERBT motoring week.
'If you are a passenger in a car and the driver stops and asks a pedestrian for directions, do listen extremely carefully because you can be absolutely sure that he, the driver, (and it is usually a man) will not. It will be your fault when he gets lost!'