5 SEPTEMBER 2011
BTN DISTRIBUTION
BTN also goes out by email every Sunday night at midnight (UK time). To view this edition click here.
The Business Travel News
PO Box 758
Edgware HA8 4QF
United Kingdom
+44 (0)20 8952 8383
info@btnews.co.uk
© 2021 Business Travel News Ltd.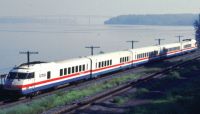 Rather like its British counterparts, Amtrak, the State-owned US long distance railway system, continues on an upward trend as far as passenger numbers are concerned. Year-on-year comparisons for 20 consecutive months from November 2009 to June this year show a growth each month in passenger numbers and all indications are that it will be another record breaking 12 months.
This trend has seen Amtrak set annual ridership records in seven of the last eight fiscal years, including 28.7m passengers in 2010. The figures for June 2011 were the best ever June figures recording more than 2.6m passengers.
Overall Amtrak attributes its continuing success to the high price of gasoline, continued growth in business travel on the high-speed Acela Express trains with wi-fi service, the increased appeal and popularity of rail travel together with effective marketing campaigns. Typically New York Penn to Boston Back Bay is around three hours which compares very favourably with the one hour flight, early check-in and getting to and from the airports. The fares are competitive. www.amtrak.com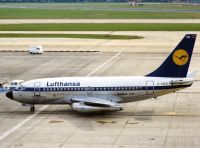 Now to be called the 737 MAX Boeing has formally launched the latest version of what is undoubtedly the greatest selling airliner of all time. The announcement comes with order commitments for 496 aircraft from five airlines.
"The re-engined 737 will allow Boeing to continue to deliver the most fuel efficient, most capable airplane with the lowest operating costs in the single-aisle market," said Boeing Commercial Airplanes President and CEO Jim Albaugh. "This, coupled with industry leading reliability and maintainability, is what customers have told us they want. As a result, we are seeing overwhelming demand for this new and improved version of the 737. We are working with our customers to finalize these and other agreements in the weeks and months ahead."
The 737 MAX family will be powered by CFM International LEAP-1B engines optimized for the 737. Deliveries are scheduled to begin in 2017.
"Customers tell us they want to improve profitability and fuel efficiency while reducing their environmental footprint," said Albaugh. "This solution meets all three of those needs."
Originally launched in 1964 and extensively re-vamped in the 1990s as the 737 New Generation the 737 has to date clocked up just under 9,000 orders. www.boeing.com/commercial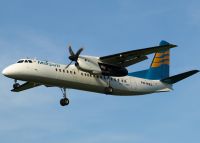 According to the magazine Flight International and its ACAS database, there are currently 25,000 aircraft in service at the present time ranging in size from the 20-seat de Havilland Twin Otter up to the Airbus A380. Figures show a minimal increase from last year.
Leading the line-up is the Boeing 737 with 4,958 in service, followed by the Airbus A320 series on 4,390. The Boeing 777 is the best selling wide body aircraft and Bombardier leads ATR as far as regionals are concerned with a fleet of 839 Dash 8/Q series, as against 778 ATR 42/72. In this category 766 Embraer 145 and its developments are operating.
What perhaps is most interesting is the number of long ceased manufacturing aircraft that are still performing for airlines. Ten Boeing 707s are noted, six BAC 1-11s, eight Lockheed Electras (in a cargo configuration), 172 YAK 40s and a single Handley Page Jetstream (but plenty of the Scottish Aviation version). www.flightglobal.com/census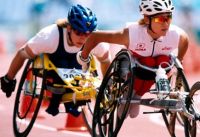 Ticket applications open for the London 2012 Paralympic Games on 9 September 2011. Whilst there is unlikely to be the same frenetic rush to secure the best seats for the most popular events if you want tickets you are advised to book early.
You can now view the full event details for each session, by sport, as well as all prices and ticket limits. Half the tickets are priced at £10 or less and 75% of the remaining are £20 or less. For young people aged 16 and under (at 29 August 2012) and seniors aged 60 special price tickets are available in every sport session for just £5. You can apply for a maximum of 10 sessions. Applications will close at 18:00 on Monday 26 September 2011. Payment is only by Visa and you are advised not, if at all possible, to change your card once the application has been made. It will only cause complications. The organisers will let you know whether you have been allocated tickets by 18 November at the latest.
For the best current view of the site go via DLR to Pudding Mill Lane station. There is also a café and small exhibition. www.london2012.com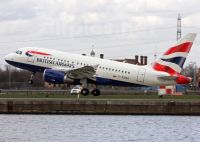 The British Airways Flying with Confidence course is celebrating 25 years of helping nervous flyers take to the skies worry-free. Over the past quarter century the one-day course, run by experts including psychologists and British Airways pilots, has helped more than 45,000 people.
It is held at UK airports, including Heathrow, Gatwick, Glasgow and Edinburgh and starts with sessions on the ground with British Airways pilots who explain the technical side of flying, including how an aircraft operates and what causes turbulence.
Clinical psychologists provide expert advice on relaxation techniques, and how best to deal with anxiety and feelings of panic. The day builds towards a 45mins flight on a British Airways aircraft with British Airways crew – where customers can put the theory into practice.
This year a new Premium course at London City Airport has been launched which will use the British Airways A318 all Business Class aircraft to offer an exclusive course with a BA Club Class feel and includes the opportunity to fly the BA Mobile Simulator.
For an alternative from Air Atlantique see AND FINALLY in the 22 August edition of AERBT. www.ba.com

The latest press release from the Department for Transport seems to have eliminated one piece of political correctness at least, the use of the words "safety camera" instead of "speed camera", the equipment needed being self-describing. The Department then spoils itself by saying it is "part of the Government's drive to increase transparency."
According to the missive so far 75 English local authorities have published some or all of their information. This allows local residents to see whether speed cameras are having a positive impact on accident rates in their areas. The remaining 72 authorities plan to do so in the next few weeks.
Links to the local authorities' information can be found on a central hub on the Department's website.
Police forces are to publish the number of prosecutions arising from each fixed camera site in their area, along with the total number of offences recorded and a breakdown. Some forces have already provided some offence data but in most cases this information will be published later in the year. The Department will then review the position. www.dft.gov.uk/publications/speed-camera-data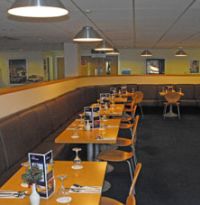 Travelodge has announced a free wi-fi service throughout its UK hotel chain and claims to be the first budget property operator to do so. This new offering is being rolled out from today and will be implemented in all Travelodge Bar Café hotels by 12 September 2011.
Guy Parsons, Travelodge Chief Executive, said: "Our customer research has highlighted that in today's modern world travellers want internet connectivity whilst on the move, so that they can work and cyber-socialise around the clock, and with the popularity of smartphones reaching an all time high, mobile internet access is becoming more of a necessity in every day life. Therefore in response to this growing consumer need, we have decided to make all of our Bar Cafés a free wi-fi hub; enabling our customers to enjoy the benefit of free internet whilst staying with us."
Travelodge also claims it is the UK's fastest growing hotel chain and currently has 478 hotels and is opening a further 20 this year with a further 43 under construction. The Company's target is to grow its estate to 1,100 hotels and 100,000 rooms by 2025. www.travelodge.co.uk