6 DECEMBER 2010
BTN DISTRIBUTION
BTN also goes out by email every Sunday night at midnight (UK time). To view this edition click here.
The Business Travel News
PO Box 758
Edgware HA8 4QF
United Kingdom
+44 (0)20 8952 8383
info@btnews.co.uk
© 2021 Business Travel News Ltd.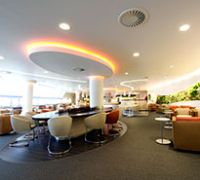 Terminal 4 Heathrow has welcomed another new airline. Air Mauritius has moved from T3.
The national carrier of the Republic of Mauritius, the airline was created in 1967 and currently operates a fleet of four A340-300s, two A340-300Es, two A330-200s, two A319-100s and two ATR72-500s. It presently flies to 25 destinations in Europe, Africa, Asia, Australia and the Indian Ocean.
On the Heathrow route Air Mauritius operates a two-class Airbus A340 on the 12-hour flight. Eligible customers can use the excellent two-floor Skyteam lounge. www.airmauritius.com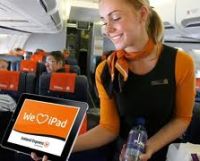 Iceland Express is to become the first European airline to offer the Apple iPad on all transatlantic flights. The aircraft will have up to 25 devices onboard.
The Reykjavik-based budget carrier currently flies twice weekly from Gatwick to New York Newark via Iceland. Passengers will be able to watch films and TV shows, listen to music, read magazines/books and play games. The iPad has a 10 hour duration and the onboard rental price for the gadget is £9. Iceland Express plans to introduce wi-fi at a later date.
The low fare airline plans to roll out the service to the rest of the fleet early next year. Flights to Chicago and Boston will be introduced next June, as well as departures from Edinburgh, Dublin and Belfast. Starting in May 2011 the schedule frequency will increase, with daily flights between London and New York. www.icelandexpress.com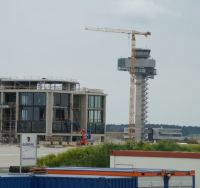 Royal Jordanian is to re-introduce direct, regular service between Amman and Berlin on 2 June 2011, just 12 months before the new Berlin Brandenburg airport opens.
The service to the German capital resume ten years after having been suspended. Studies then showed a weak economic feasibility of operating to Berlin.
Once Air Berlin joins the oneworld airline alliance, set for early 2012, RJ passengers will be able to continue their flights beyond Berlin in the European continent. The all-new Berlin Brandenburg International airport will be operative weeks after Air Berlin becomes member in the alliance.
The airline will initially operate twice weekly. The airline serves Munich three times weekly and has daily flights to Frankfurt. Brand new Airbus A320 aircraft will be used offering a full inflight entertainment system. www.rj.com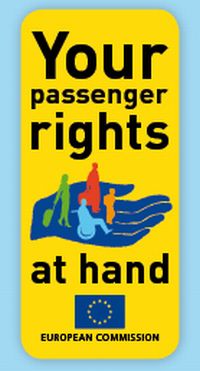 The European Commission has introduced what it calls its 'Passenger Rights At Hand' campaign which will be ongoing for two years.
It targets travellers passing through airports, train stations and travel agencies, and aims to inform air and rail passengers about the rights they are entitled to under European legislation, and how to claim them.
The legislation on passenger rights stipulates what people are entitled to when things go wrong during their trip, for example when their journey is delayed or cancelled, or when their luggage is lost or damaged. It also guarantees equal treatment for people with a disability or reduced mobility. The EU has published posters and leaflets outlining basic rights which are available for display in train stations, airports and travel agencies. http://ec.europa.eu/passenger-rights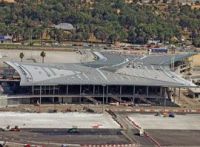 easyJet is to fly three times per week from John Lennon Liverpool Airport to Gibraltar from 29 March. It will compete with Monarch Airlines from Manchester, also currently three times weekly. The new route could coincide with the opening of the British colony's rebuilt air terminal nearing completion. A road under the runway is due to be finished later in 2011.
The terminal is supposed to be joint user with Spain, rather like Basle, but with the country in a financial crisis the Spanish side of the operation has failed to keep pace with that under the Union flag, and completion is some way off.
easyJet now flies to 33 destinations from Liverpool John Lennon Airport including recently announced new routes to Brussels, Salzburg and Tallinn. www.easyjet.com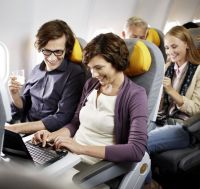 Lufthansa has now brought forward public use of its new FlyNet service reported by AERBT in October. As a bonus the airline is offering free surfing until the end of January 2011.
The extremely fast, high-performance inflight internet service gives passengers with a WLAN-enabled laptop or smartphone unlimited online access. Thanks to the high band-width, emails – including those with large file attachments – can be sent and received without any time delay. Business travellers can also access their company's Virtual Private Network (VPN). In spring 2011, inflight data communication should also be possible using the mobile phone standards GSM and GPRS. In addition to the wireless Internet (WLAN) service, Lufthansa customers will then be able to use their mobile phones to send and receive SMS text messages and transfer data with smart phones such as the iPhone or PDAs such as BlackBerry.
The price for one hour's online access is €10.95 or 3,500 miles, while the 24-hour flat rate is €19.95 or 7,000 miles. Under the 24-hour flat rate agreement, passengers can access the internet on all Lufthansa connecting flights equipped with a hotspot during the period of validity as well as after the flight in Lufthansa lounges. www.lufthansa.com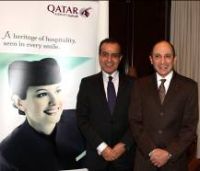 Qatar Airways has continued its European expansion drive with Nice becoming the first of five route launches across the Continent over the next few months.
Complementing double daily flights between the airline's Doha hub and the French capital Paris, the new Doha – Nice operations strengthen the carrier's presence in France.
Flights on the Doha – Nice operate via Milan with an Airbus A330-200 in a two-class configuration. Featuring 24 seats in Business Class and up to 248 seats in Economy, the aircraft offers passengers seatback TV screens giving them the opportunity to watch programmes at the time of their choice. Regardless of class of travel, passengers can enjoy the next generation interactive onboard entertainment system with a choice of more than 900 audio and video on demand options.
Once into 2011 four new European routes will be introduced. Bucharest (17 January), Brussels (31 January) and Stuttgart (6 March). On 6 April, Qatar Airways introduces its 100th destination – the Syrian city of Aleppo. www.qatarairways.com