28 JUNE 2010
BTN DISTRIBUTION
BTN also goes out by email every Sunday night at midnight (UK time). To view this edition click here.
The Business Travel News
PO Box 758
Edgware HA8 4QF
United Kingdom
+44 (0)20 8952 8383
info@btnews.co.uk
© 2021 Business Travel News Ltd.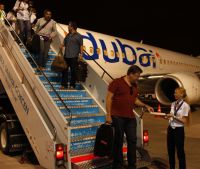 FLYDUBAI, Dubai's first low cost airline, has expanded its route network to the edge of Europe with the start of services to Istanbul's Sabiha Gökçen International Airport on the Asian side of the Bosporus. The carrier, owned by the Government of Dubai, made its maiden flight on 1 June 2009. It has a fleet of nine Boeing 737-800 NG aircraft and currently flies to 18 destinations in and around the Middle East. In alphabetical order they are Aleppo, Alexandria, Amman, Assiut, Azerbaijan, Bahrain, Baku, Damascus, Djibouti, Doha, Kabul, Karachi, Kathmandu, Khartoum, Kuwait, Lucknow, Luxorand and Muscat. www.flydubai.com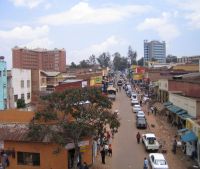 KLM is to introduce a direct flight from Amsterdam to Kigali, capital of Rwanda, from the start of the winter season. It will be an extension of the airline's existing Entebbe operation and become the airline's 64th intercontinental destination. The service will operate five times per week using Airbus A330-200 with 30 in World Business Class and 213 in Economy Class. Together with Skyteam partner Kenya Airways, KLM will offer Kigali as the fifth destination served directly in East Africa, along with Nairobi, Entebbe, Kilimanjaro and Dar es Salaam. KLM-Kenya Airways operates a total of 41 weekly flights between East Africa and Europe. There are no direct Kigali flights from Heathrow. www.klm.com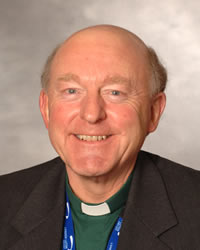 LUTON AIRPORT has opened a multi-faith prayer room close by The King David Lounge airside at the airport. The room and adjacent religious washing facilities were opened by the Bishop of Bedford, The Rt Revd Richard Inwood. The airport Chaplaincy Team is led by the Rev Michael Banfield. The Prayer Room is open at all times for the use of departing passengers and any staff who are working beyond Security Search, and who cannot easily access the Landside Chapel. A welcome poster in the entrance lobby shows both the Prayer Room's international and multi-faith emphasis. www.london-luton.com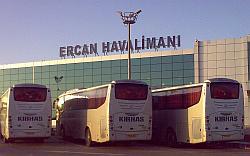 KTHY, the North Cyprus (Turkish) airline, has collapsed stranding passengers. Selling tickets as a charter carrier, and a non-ABTA operation, it offered services to Ercan (Cyprus) via Istanbul. Travellers to North Cyprus should note that Pegasus Airlines, now established over 20 years, and Turkey's largest private carrier, also flies to Ercan from Istanbul Sabiha Gokcen Airport on the Asian side of the Bosporus, where it connects to many Europeans points. www.flypgs.com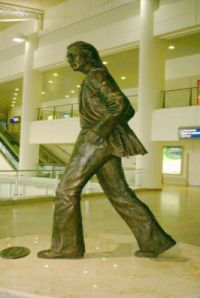 LIVERPOOL AIRPORT, and Peel Airports, is to have a new 65% shareholder, the Canadian operator Vancouver Airport Services (YVRAS). Peel owns Liverpool John Lennon Airport, Robin Hood Airport near Doncaster and has a 75% stake in Durham Tees Valley Airport. YVRAS, which is jointly owned by Vancouver Airport Authority and Citi Infrastructure Investors, operates 16 airports around the world. Peel is a major UK infrastructure company which owns the Manchester Ship Canal and is the country's second largest port operator. Over the last 20 years Peel has changed Liverpool from what was very much a rundown secondary operation into John Lennon Liverpool Airport, a fine gateway into the city. Mark Whitworth, Chief Executive of Peel Airports, is replaced by Craig Richmond, who was running Nassau Airport in the Bahamas for YVRAS. www.yvras.com www.peel.co.uk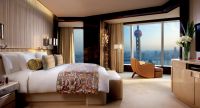 RITZ-CARLTON has opened it second Shanghai hotel in Pudong a sister property to the Ritz-Carlton Portman, in the central Jing An District. The 285-room property occupies the top 18 floors of the Shanghai ifc South Tower. The design and style of the hotel hints at new interpretations of 1930s Shanghai Art Deco, and overlooks the Bund – the most intact collection of Art Deco architecture anywhere in the world. With interior designs by Richard Farnell, the guest rooms and suites range in size from 50 sq meters to 400 sq meters, for the palatial Ritz-Carlton Suite and Chairman Suite. There are three floors of club accommodation and each club room enjoys access to the hotel's stunning Club Lounge on the 49th level, which will be open 24 hours a day. www.ritzcarlton.com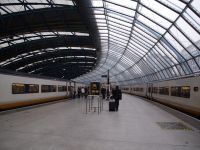 AIRTRACK, the proposed rail link from Heathrow to Waterloo and the west, could be one of the beneficiaries of the cancellation of the third runway project. According to the BAA Capital Investment Plan, published last week, some of the £700m earmarked for the runway could now be available for other projects. BAA is pushing ahead and plans to present to a Public Enquiry in the autumn. If all goes ahead smoothly, and the T5 station platforms are already in place, the line, which connects with the existing tracks at Staines, could offer a new Heathrow London terminal – perhaps in the redundant, modern looking, Eurostar building. But don't get too excited. A completion date is set for 2016. www.baa.com
Michael O'Leary wanders into a bar in Dublin and orders a pint of Guinness.
"That will be just one euro sir"
He is flabbergasted. What value!
He gets out his credit card. Michael O'Leary does not carry money.
"Off course the glass is an extra," says the barman. "That will be a further three euro. You can keep the glass, but it's not allowed back in this pub due to health and safety rules. You never know where it may of been".
"And would you mind getting off the stool. Otherwise it's another 2.50. You can stand if you like. We are also thinking about charging for the loos".