21 JUNE 2010
BTN DISTRIBUTION
BTN also goes out by email every Sunday night at midnight (UK time). To view this edition click here.
The Business Travel News
PO Box 758
Edgware HA8 4QF
United Kingdom
+44 (0)20 8952 8383
info@btnews.co.uk
© 2021 Business Travel News Ltd.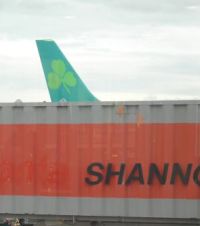 SHANNON is finally to lose its all year round Aer Lingus transatlantic services, a not unexpected move following the 2008 USA – Europe "Open Skies" agreement which removed the airport's gateway status. Flights from Shannon to New York and Boston will be suspended for an 11-week period from 5 January to 27 March 2011. For the rest of the year the airline will operate four services per week to both destinations. Recently Shannon has struggled, the current throughput only two-thirds of the record 3.6m passengers for 2007. Both Continental and Delta however continue with their all year round services to Newark, and Boston and Kennedy respectively. British Airways London City – Kennedy flights use the airport for refuelling stop and crew change. www.shannonairport.com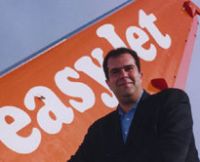 EASYJET and its founder and largest shareholder Sir Stelios Haji-Ioannou were in court last week debating whether ancillary services are part of the airline operation, or a bonus. Under the terms of a brand licence agreement made when it floated in 2000 the non-frills carrier can only make 25% of its income this way. The case hinges on whether services such as baggage and speedy boarding, as well as food sold on board and charges for infants, should be classed as ancillary or core services. More representations are due to be heard this week with judgement expected in late summer. Sir Stelios will again be in court shortly, this time taking on Ryanair boss Michael O'Leary, after the outspoken Irishman portrayed the "easy" entrepreneur as a Pinocchio figure in an advert querying the Luton-based airline's punctuality figures. www.easyjet.com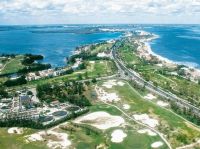 BRITISH AIRWAYS is to return to Cancun, the Mexican Caribbean resort, for the first time since 2002. The twice weekly flights operating out of Gatwick will be introduced in November of this year. It will compliment the airline's four times weekly service from Heathrow to Mexico City. A Boeing 777 will serve the route, offering a choice of three cabins, including BA's Club World Business Class with fully flat beds. Richard Tams, Head of UK and Ireland Sales and Marketing, said: "We're delighted to be the only UK scheduled airline offering direct flights to Cancun. It is the perfect addition to our Gatwick long haul premium leisure network. As well as offering upmarket internationally recognised luxury hotels, unspoilt beaches and award winning golf courses and spas, it is also the gateway to the Yucatan Peninsula with its Mayan ruins and ancient history." www.ba.com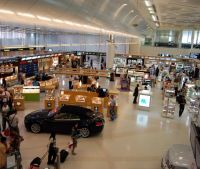 QATAR AIRWAYS is currently in the throes of completing a new arrivals terminal at Doha to help further speed up passage from airside to landside for all passengers with Qatar as their destination. The building was initially the reception for the Asian Games and will be used until the brand new Doha International Airport opens towards the end of next year. Last year 14m passengers passed through the existing airport, 80% clients of Qatar Airways, and about the same percentage connecting onwards. www.qatarairways.com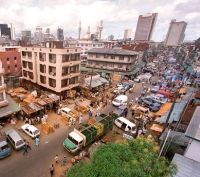 CONTINENTAL AIRLINES has confirmed plans to start daily 787 flights between Houston and Lagos in November 2011, launching what would be its first-ever service to Africa (subject to government approval). Like Texas, Nigeria is a major oil producer. The approximately 6,500-mile flight will be operated with a Boeing 787-8 seating 36 passengers in BusinessFirst and 192 in Economy. Flight time is about 11 hours eastbound and 12 hrs 30 mins in the other direction. www.continental.com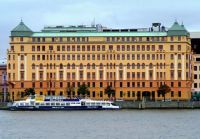 BUDAPEST and ST PETERSBURG are the latest beneficiaries of Marriott's planned European expansion of it Courtyard brand. The 235-room Courtyard Budapest City Centre is located on Blaha Luiza Square in the Pest section of the Hungarian capital. Whilst a very modern hotel featuring a spa/gym, all rooms including flat screen TVs, refrigerators and work desks, the building itself boasts a beautifully restored façade. The new 273-room Courtyard St Petersburg Centre West/Pushkin Hotel is located in central St Petersburg within a ten-minute walk of the Marinsky Theatre, St Nicholas Cathedral and the Hermitage. It is Marriott's second Courtyard-branded property in St Petersburg. www.marriott.com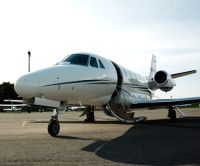 BRITISH AIRWAYS and CitationAir have launched a new private jet service exclusively for BA customers flying within North America and the Caribbean. It resurrects a scheme first introduced just prior to 9/11 in conjunction with Air Partner and cancelled in the meltdown that followed. The 'PrivateConnect' service will give customers 'pay-by-the-trip' access to a network of private aircraft operated by Citationair and its parent, the Cessna Aircraft Company. With the actual bookings made with CitationAir the arrangement is not subject to US fifth freedom restrictions, and involves only a small marketing investment by the airline. An online registration and dedicated phone number allows BA customers to simply 'pay and go' with a credit card, avoiding the long-term commitment and up-front fees normally associated with private jet hire. The service is not restricted to the gateway airports. The announcement comes within days of Delta Air Lines confirming a not dissimilar scheme. See AERBT 14 June www.citationair.com/privateconnect
The new airline Managing Director assembled his staff at head office.
After he had finished talking to his team, a woman came up and said: "You were much better than the previous MD. He would speak for an hour and say nothing."
"Thank you," he replied.
"Yes," she continued. "You managed to do it in 15 minutes."