18 JANUARY 2010
BTN DISTRIBUTION
BTN also goes out by email every Sunday night at midnight (UK time). To view this edition click here.
The Business Travel News
PO Box 758
Edgware HA8 4QF
United Kingdom
+44 (0)20 8952 8383
info@btnews.co.uk
© 2021 Business Travel News Ltd.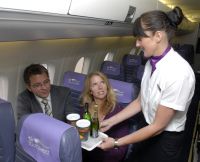 AIR SOUTHWEST, based in Plymouth and serving both London City and Gatwick airports, has a new in-flight catering contractor, SkyPartners Airport and Airline Services. The new contract will see the introduction of more South West produce and famous local brands, plus a new range of gifts available to buy in-flight, many from well-known local manufacturers. The menu and gift catalogue will be introduced from 1 February, Air Southwest's route network covering the UK, Ireland and Channel Islands. As a result of the contract, SkyPartners is teaming up with South Devon College in Paignton in Devon to introduce a new student catering apprenticeship scheme. It will be centred on Newquay and Plymouth airports, and is believed to be the first of its kind. www.skypartners.co.uk www.airsouthwest.com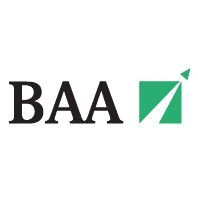 BAA has published its figures for 2009 which show an overall decline of passengers by 4.2% to 106.9m. Heathrow proved the most robust, the decline just 1.5% on 2008 to 65.9m, Edinburgh up marginally to 9m, with fellow Scottish airport's Aberdeen and Glasgow both down by 10% on average. Stansted lost 10% of its traffic which is now at the 20m-passenger mark per year. BAA says that if it was not for the December poor weather it would have shown positive numbers overall in December. Cargo tonnage was up 20%. www.baa.com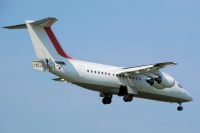 CITYJET, an Air France-KLM subsidiary, now the largest operator out of London City Airport has expanded capacity on its Amsterdam, Dublin, Edinburgh and Paris Orly routes and now operates 60 flights per day from the East London facility. Amsterdam was CityJet's busiest route last year, with just under 250,000 passengers. Edinburgh and Dundee performed well, particularly in the fourth quarter of 2009, and helped to lift annual traffic on the airline's Scottish services by 23% year-on-year. The airline operates 24 various de Havilland 146 derivatives and 18 Fokker F50s acquired following the Air France takeover of VLM. Also in the fleet are four Dornier 328 propjets left over from the Scot Airways operation. www.cityjet.com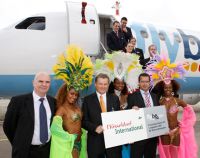 FLYBE says that in spite of recent newspaper reports it has no intention of an IPO (initial public offering) at the present time. A very senior company source said that whilst it was in the pending tray no date has been set for a stock market listing but that was clearly a future intention. The airline is owned by Rosedale Aviation Holdings – essentially the Jack Walker trust (69%), Flybe staff (16%) and British Airways (15%) as a consequence of the acquisition of BA Connect. It currently operates around 70 aircraft including 14 Embraer 195s, the balance Bombardier Q400s with more to arrive this year. In Scotland it has signed a franchise agreement with Loganair, that airline's fleet now in Flybe colours. www.flybe.com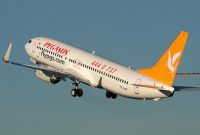 PEGASUS AIRLINES, a major investor in Air Berlin, has confirmed (see AERBT 16 November) new flights from the UK to the Turkish destinations of Antalya, Bodrum and Dalaman, flying variously from Birmingham, Gatwick, Manchester and Stansted. Bookings have now opened. The airline has daily services from Stansted to Istanbul S.Gokcen (SAW) on the Asian shore of the Bosphorus, which connect to 18 destinations across Turkey. Pegasus operates an all-Boeing 737 fleet. www.flypgs.com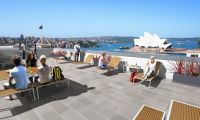 AERBT has been accused in the past of being only interested in upmarket, or chain hotels. Just to show this is not the case we publicise the news that there is a new Youth Hostel Association (YHA) hostel in The Rocks area of Sydney, a wonderful waterside location by Circular Quay. With overnight accommodation priced from just A$42.00 (£24) per night for a room shared by six (A$37.50 for YHA members), budget travellers can finally stay in the heart of Sydney's premier tourist precinct and enjoy its many attractions and stunning Sydney Harbour views. The property offers twin, double, family and shared 4-6 people rooms, all with an en-suite bathroom. Facilities include a self-catering kitchen and dining area, laundry facilities, state-of-the-art internet cafe, coffee bar, lockers, bicycle storage, lounge, tour booking desk and convenience store plus a rooftop terrace. www.yha.com.au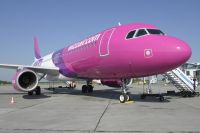 2009 proved to be an interesting year in terms of airline performance with some notable exceptions to the general scenario of falling numbers. In Central and Eastern Europe Wizz Air, Hungarian-based but US-funded, stemmed the tide by carrying 7.8m passengers representing a 33% growth on the previous 12 months. In the course of 2009 the Company opened a new base in Prague adding up to a total of 11 bases in Central and Eastern Europe; took delivery of 7 additional brand new aircraft bringing the fleet to 27 Airbus A320s; and launched 40 new routes, resulting in a network of 147 destinations.‪ www.wizzair.com
French police are investigating whether a pickpocket stole thousands of euros from passengers as they slept on an Air France flight from Tokyo to Paris.
"There is an investigation under way," a spokesman for the border police at Charles de Gaulle Airport when asked to confirm a report on the website of Le Figaro.
The paper said around E4,000 appeared to have been stolen from five business class passengers as they slept on the overnight flight.
"On this flight, which takes off from Tokyo Narita at 10 pm, passengers often sleep deeply before waking up shortly before arriving in Paris at around 4 am," Le Figaro quoted one of the alleged victims as saying.
A woman alerted the cabin crew when she woke to find a large sum missing.
A spokeswoman for Air France said the pilot had alerted police who were waiting when the flight touched down. It is not known if the French police spoke Japanese.
"I would say that it is really extremely rare to have several passengers at once reporting thefts on board," she said.
She said that while the company was responsible for baggage carried in the hold, passengers had responsibility for possessions they had with them in the cabin.
Maigret, played by the late Rupert Davis, was created by Belgian novelist George Simenon. The Parisian detective came to life on black and white British television screens in the early 1960's and soon became a firm TV favourite