10 AUGUST 2009
BTN DISTRIBUTION
BTN also goes out by email every Sunday night at midnight (UK time). To view this edition click here.
The Business Travel News
PO Box 758
Edgware HA8 4QF
United Kingdom
+44 (0)20 8952 8383
info@btnews.co.uk
© 2021 Business Travel News Ltd.
AIR FRANCE has decided to auction 380 seats on each of its two inaugural flights on the Airbus A380, operating from Paris to New York on 20 November and from New York to Paris on 21 November 2009. These will be the first ever scheduled A380 flights across the North Atlantic. This exclusive auction sale, the terms of which will be presented at a later date, will take place on the internet in October 2009 and will be available to all markets (France, United States and other countries). The winners will travel on the A380 outbound inaugural flight to New York and return on a commercial flight. Departures will only take place from Paris and New York. The profits of this operation will be used to fund three humanitarian projects supported by the Air France Foundation for children in distress which since 1992 has supported over 500 projects in 67 countries. www.airfrance.co.uk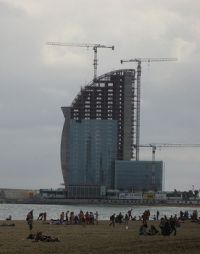 W BARCELONA, Starwood's first of the iconic brand in Europe, has set 1 October for its opening date. The 473-room beach front property is busy recruiting. W Hotels is a fast expanding innovative luxury lifestyle brand currently with 29 properties in what it calls the most vibrant destinations around the world. London is already taking bookings for June 2010 at the former Swiss Centre site in Leicester Square and St Petersburg will open September 2010. A Manchester property is also planned. W Hotels are different and are claimed to provide the ultimate in insider access to a world of 'Wow'. Now ten years old the brand will triple its footprint by 2011. www.whotels.com/barcelona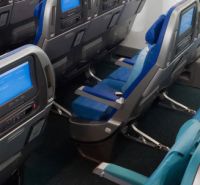 CATHAY PACIFIC (CX) has reported an overall profit of HK$812m (about £62m) for the six months to 30 June – compared to a HK$760m loss for the same period last year. The carrier said the good figure was mainly a result of a HK$2.1bn unrealised fuel hedging gain, with CX seeing a 27.1% drop in turnover and an operating loss of HK$765m. On the passenger side Cathay Pacific witnessed a fall in premium business as many major corporate clients, particularly in the financial sector, either reduced or downgraded travel. Load factors in the Economy Class cabin were maintained at high levels but a combination of low fares, due to strong competition in the market, and the impact of the stronger dollar reduced revenue. As a result passenger yield fell by 19.7%. The number of passengers carried by the Cathay Pacific Group (which includes Dragonair) dropped by 4.2% to 11.9m against a capacity reduction of 2.1%. The overall passenger load factor fell by 1.5 percentage points to 78.5%. Cargo demand was very weak with demand down by 15.3%, less however than some competitors. www.cathaypacific.com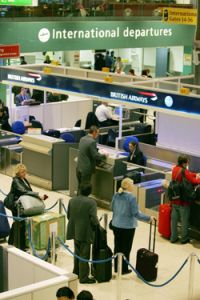 HEATHROW'S proposed third runway could be further delayed after a High Court decision that a hearing examining the scheme should be held in public. It will take place sometime in the autumn. This could pave the way for a full judicial review, as requested by the environmental protesters. The Department for Transport issued a statement saying: "We stand by the decisions made on Heathrow in January," referring to former Transport Secretary Geoff Hoon's backing to the expansion. Airlines say that the new runway is needed "for the good of the nation" and that plans for an airport in the Thames estuary are completely impractical pointing out that most local protesters moved to the airports' conurbation in the 60 years since Heathrow was established knowing full well it was on their doorstep. Those opposed include the usual motley collection plus the official Conservative Party. www.baa.com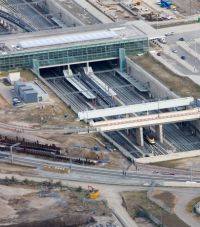 STRATFORD INTERNATIONAL, the name of the new railway station in the centre of the Olympic Park complex, seems to be rather like many US airports, rather misnamed. Whilst it is clearly going to be a fine station what it is not going to be is International. During the time of the games Eurostar will not be stopping at any if the four platforms of the station and there appears nothing in the planning to indicate the necessary customs and immigration facilities will be introduced for regular Eurostar services. Passengers will have to go through to St Pancras and then take the Javelin back to Stratford all in all adding about 30 minutes to the journey and perhaps another £10 return cost. Very adroit travellers might be able to get off at Ebbsfleet and pick up a Southeastern train coming from Dover or Ramsgate but that will cost many more Pounds. The station is likely to open in July 2010 when the DLR is completed from Woolwich Arsenal and London City Airport. www.southeasternrailway.co.uk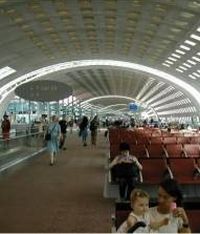 TRAVELLERS who have a requirement to sleep at an airport now have their own website. And in the tradition of these sites it has undertaken a survey. The results are pretty predictable with Paris Charles de Gaulle voted the absolute worst, followed by Sheremetyevo in Moscow, which one passenger called "hell on earth". Dirty floors, filthy restrooms and biting insects were among the biggest complaints of the 6,200 travellers who took part in the poll. And the best are the ones that usually top the poll when the airport awards are given out. Changi was first, followed by Seoul's Incheon and Amsterdam's Schiphol. In the third and fourth worst spots were New York JFK and Los Angeles LAX, while India's Delhi airport completed the worst list. www.sleepinginairports.com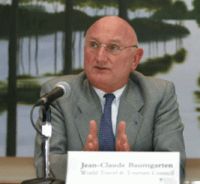 WTTC (World Travel & Tourism Council) in the person of Jean-Claude Baumgarten, President, has joined the chorus of organisations and companies around the world protesting at the tax impositions regarding aviation by the UK government. "We believe the overall APD system should be scrapped," he said. "The APD acts as a distortion to free trade and this will ultimately work against the Millennium Development Goals by crippling regions most in need of travel and tourism to run and support their economies." The increased APD, which is being implemented in two stages, from November 2009 and November 2010, and which primarily penalises long haul travellers, will mean a 112% rise in departure tax on a flight to Australia from the end of 2010. www.wttc.org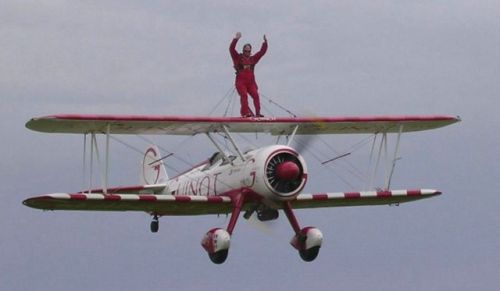 Some more senior members of the airline business may remember Brian Walters as Lufthansa London Sales Manager in the glory days when most airlines had offices in or near Bond Street. In his semi-retirement Brian, now a bubbling 75, is these days better known as an aviation journalist who has in recent years covered most of the world's flying shows. We don't' know what got into him, perhaps it was the lack of sun and something exciting to do but he has now taken up wing walking. Not even for charity. Just for fun. The aircraft is a Boeing type 75 Stearman built in 1941 and younger that Brian. The editorial team at AERBT will not be following suit.