See Celebrity and Crystal below and our cruise lines listing for cruises generally on sale in the UK.

This September issue of Business Travel News comes at a point in time when the UK cruising season winds down, although there will still be return trips from British ports throughout the winter. Reports seem to indicate a successful summer although one wonders if any line has made money! (COMMENTS WELCOME)

Whilst the British Government has relaxed the rules concerning international cruising even as these notes are written cruise operators are not sure what the regulations might be in the European ports their ships plan to visit this winter. With the transatlantic operations forward planning is even more difficult. Nothing is certain, the EU leaving it to individual countries to decide on the entry rules from the United States and entry from this side of the ocean virtually impossible. Nobody wants to find themselves in the position of Virgin Voyages who had to divert Scarlett Lady from New York to Miami in mid-Atlantic March 2020. This uncertainty will slow/stop bookings. The idea of a transatlantic cruise guest arriving at a port and being forbidden to disembark for the return journey by air is unimaginable.

Cruising has been hit even harder than airlines. Cruise ships and crews are not as flexible.

Unlike the air industry the cruise trade has been reticent in shouting out and making its voice heard. A big mistake. As Ryanair's Michael O'Leary has proved (see Ryanair briefing in this week's BTN) there is no better way of publicity than hollering out! Be seen and heard.

Britain's largest and most famous cruise line, American-owned, has been very quiet. Has its proprietor bigger problems back home?

ABTA has spoken out from time to time, but river and sea-going holidays are only a small portion of the holiday business.

Cruise lines can only plan ahead on what they perceive is going to happen in 2022.

We wish them well.

Malcolm Ginsberg – Editor-in-Chief BTN, and cruising since 1951.


CRUISING NEWS

We start our cruise news roundup with two positive stories.

Cunard's first Queen Mary 2 transatlantic crossing will take place 13 December and arrive in New York on 20 December.

BTN's last river trip was over the New Year 2019/2020 on what will in time become the outstanding river cruise ship, wide-bodied too – AmaMagna. See BTN 3 February 2020.

It all then stopped!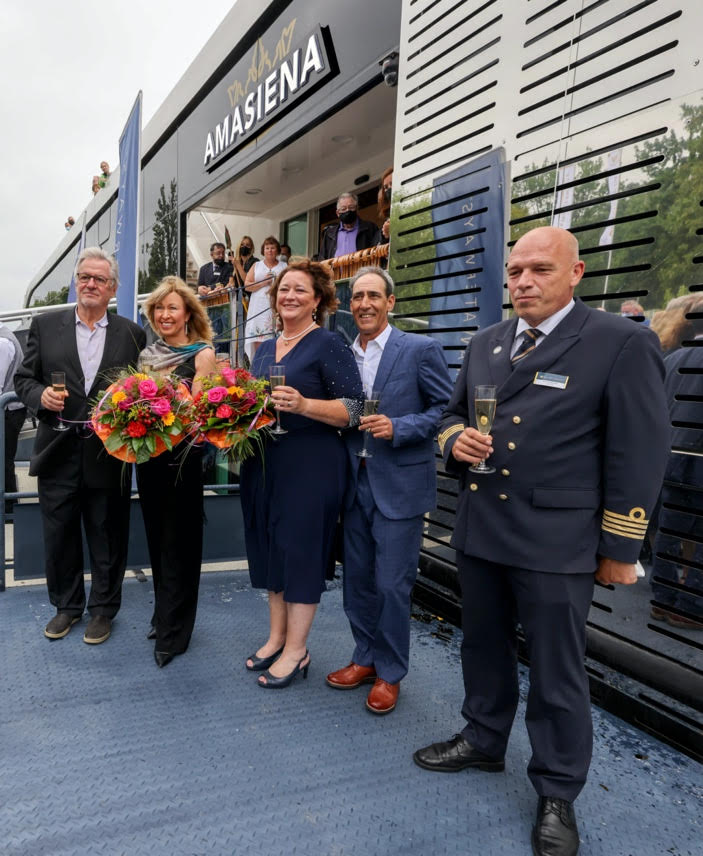 The good news is that AMA has returned, and with a brand-new ship AmaSiena. She has been named in Lahnstein, near Koblenz (Germany). Sister ship to AmaLucia, AmaMora, AmaLea and AmaKristina, she has already commenced on a series of seven-night Rhine journeys.

On 29 August the highly rated Crystal River Cruises celebrated the resumption of European cruising as Crystal Ravel sailed from Vilshofen on a seven-night Danube itinerary featuring calls in Germany, Austria and Hungary, cruising through the UNESCO-listed Wachau Valley and shipboard overnights in Vienna and Budapest.

Also now operating is Emerald Cruises, on the Danube from Nuremburg to Budapest, and is offering a series of trips from Porto on the Douro. Sister company Scenic has a similar but not overlapping schedule.

August also saw the introduction of TUI River Cruises by the UK's travel company. First guest sailing was on 5 August with a Moselle Valley itinerary visiting German hotspots, Frankfurt and Koblenz as well as lesser-known destinations, Trier, Piesport and Oberwesel, taking in picture-perfect landscapes bursting with history.

As we go into the autumn and early winter river cruise companies will ramp up their marketing itineraries with particular emphasis on visiting Germany's renowned Christmas markets and large cities. Covid permitting!

Celestyal Cruises, the Cyprus-based cruise line which specialises in the Eastern Mediterranean, has downsized selling Experience, a former 53,000ton 1,500-passenger ship which it took delivery of just a year ago. The company says that due to current market conditions it has reviewed its forward-looking capacity requirements and will continue to operate the same sized fleet that has served it well prior to the pandemic.
www.amawaterways.co.uk
https://celestyal.com
www.cunard.co.uk
www.emeraldcruises.co.uk
www.scenic.co.uk
www.tui.co.uk/river-cruises

CELEBRITY CELEBRATES

Celebrity Silhouette is now in the middle of a very successful series of UK-only cruises out of Southampton, normally six nights but the last one extended to nine, departing 18 September sailing to Kirkwall, Inverness, Liverpool, Belfast and Greenock (for Glasgow).

Still based at Southampton there is a three-night offering Friday 1 October to Zeebrugge (Bruge). Friday 8 October sees the ship departing south for Portugal and Spain on a ten-night trip followed on 18 October with 11 nights to the Canaries. Silhouette finally leaves our shores on Monday 1 November bound for Ponta Delgada (Azores) and Kings Wharf (Bermuda), completing at Ft Lauderdale (USA).

On 27 April 2022 the even more advanced Celebrity Apex arrives Southampton for her much delayed UK maiden voyage.

A brief résumé of Silhouette


BTN has cruised on Silhouette's sister ship Celebrity Eclipse in 2017, a most enjoyable crossing of the Atlantic from Southampton to Miami (see BTN 6 November 2017).

Where Celebrity fundamentally differs from Fred Olsen (see BTN 2 August) and Virgin Voyages (see BTN 16 August) is the boarding requirements, all three lines adhering to a policy of holidaymakers and staff wearing masks on board in covered areas and everyone to be double vaccinated.

With Celebrity the line requested (and paid for) a PCR test two days before joining the ship at one of many approved sites all around the country. This meant that boarding at Southampton (and with the reduced numbers) was extremely quick, in our cabin at 11:55 for a 12 noon check-in. No US citizens joined the cruise due to Covid restrictions, and just 1,000 passengers as opposed to nearly 2,500 last time. The other two lines required lateral flow tests at the quayside.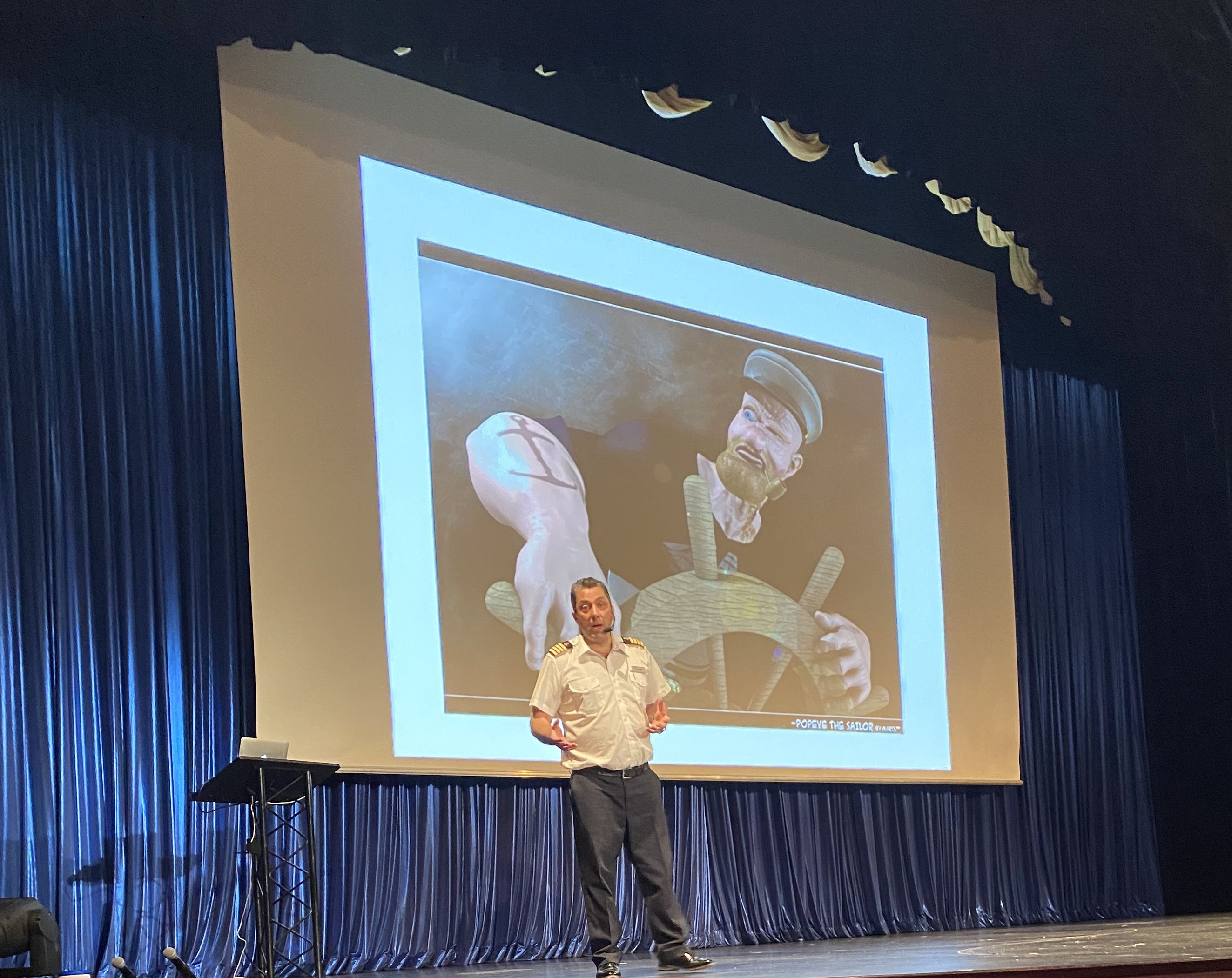 Celebrity has a policy of only allowing port group tours off Silhouette as a Covid security measure which kept on the ship more souls than usual, but that did not really spoil the trip for those shipbound. All seven days met glorious sunshine and with a ship generous with deck space getting brown was very easy. There were few children on board, at the time vaccinations for youngsters hard to come by.

Celebrity has introduced an 'Always Included' policy on all its ships, meaning tips, (some) drinks and the wi-fi are covered by the fare. Perhaps most important of all the ship has benefitted from a £55m refurbishment, with new bars, restaurants and lounges and a general sprucing up including all the accommodation, always top quality whatever the price paid, but even better.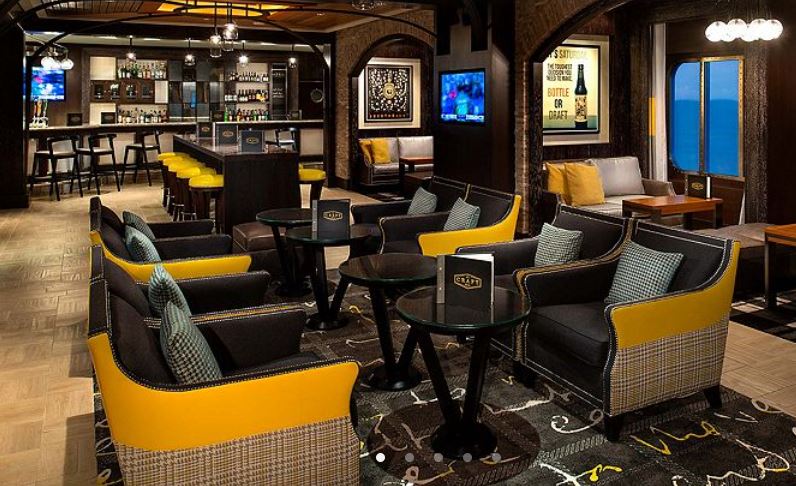 Small things make all the difference. There is now radio-frequency identification (RFID) lock technology with digital key access to every stateroom door. No more fumbling for the key, and once you have got the hang of it the Celebrity App provides most of the answers for restaurant bookings, shore excursions and your account. Facial recognition when boarding.

What was extremely apparent straight away was how pleased the crew were to see us, and obviously more than happy to be back at work after 15 months. Whilst normally used to dealing with the majority of American holidaymakers and their different habits to the British, the public contact team on board were quick to adapt to our customs and a different use of English. The "elevator" became a "lift".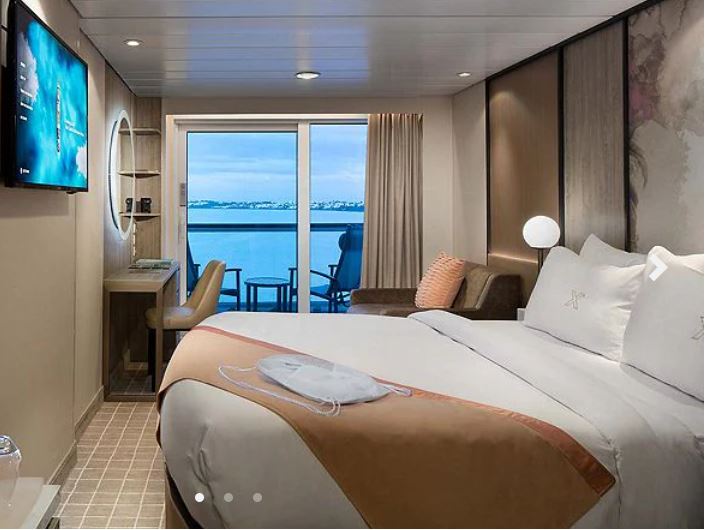 We booked in Concierge Class, which in spite of its posh name fits below Aqua Class and its own Blu restaurant, and Suite Class, self-explanatory also with a dedicated dining room, Luminae. We dined for the most part in the two-deck Grand Cuvee restaurant on flexitime, trying to fit in the ship's fine live entertainment programme. Whilst Celebrity offers set early evening and late dining one suspects that this will soon be dropped. What holidaymakers want is flexibility.

Room service includes a cooked breakfast (with a phone call to say it is on its way) and a good selection of hot meals up to 23:00 after which there is a small charge. The fridge is well stocked with soft and alcoholic drinks. The bathroom has an automatic night light, a nice touch and up around the swimming pools deck clips are supplied to prevent towels blowing away. Concierge Class guests gain a shoe-shine service and a special help desk.

Some speciality drink prices (and other items) may look high but Celebrity operates in Dollars, so quicky convert by about one third to get Sterling.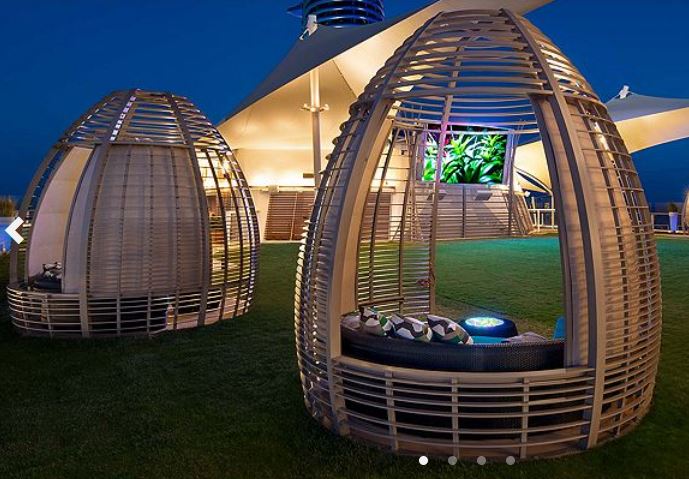 Our own favourite (a small supplement) dining was Tuscan Grill (steaks etc) and Murano with the Daniel Boulud's Chef's Table, each with its own kitchen, and also plates, glasses and cutlery. A new offering is Craft Social a casual spot featuring more than 40 craft beers, wine and cocktails on tap, complimentary comfort food favourites, and flat-screen TVs. Plus very comfortable leather seating.

From getting around the ship point of view the eight central lifts are an atrium design feature and the alternative front four serve the theatre and Sky lounge. However, if you book towards the stern it is quite a walk to the central area and elevators.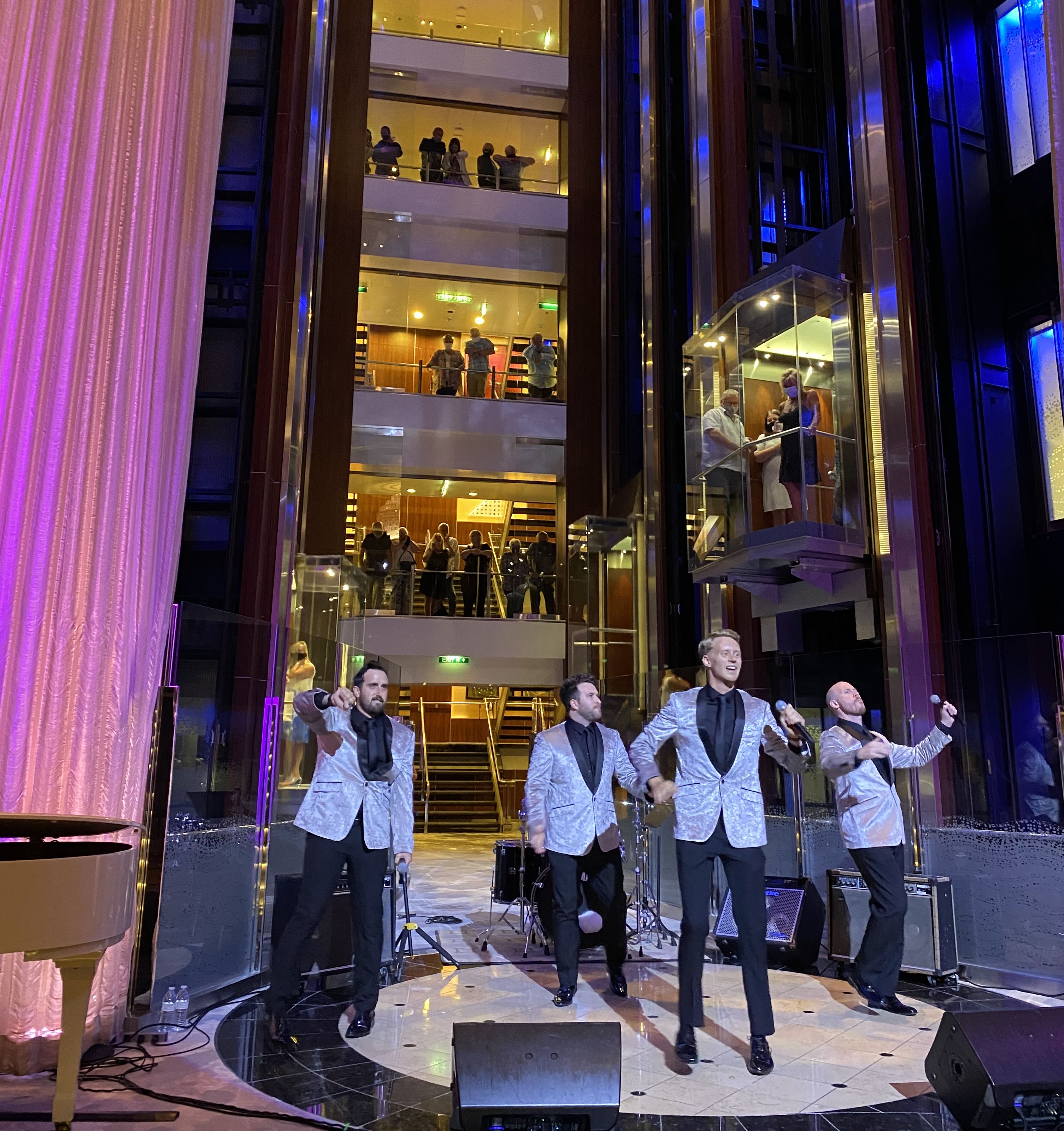 The addition of The Retreat for Suite guests, an exclusive open-air hideaway, features a private sundeck and redesigned lounge offering complimentary beverages, gourmet bites, live entertainment, and exclusive service. It was designed by award-winning British designer Kelly Hoppen CBE. Suite patrons also gain the use of pods overlooking the Lawn Club where everyone can also watch a large screen showing of selected films. If it is a real cinema effect you want there is Celebrity Central, a small auditorium, with its own film programme.

Part of the makeover includes the latest new state-of-the-art cardio and weight equipment from Technogym, the screen settings allowing for a visual run (or walk in my case). A lap of the Auckland (New Zealand) waterside is very easy and something not possible for at least this year! In spite of all the Covid problems, and with as most other activities on board, the live entertainment programme was very good, perhaps the only grumble the resident lecturer, whose so-called Liverpool talk only mentioned the city once!

Celebrity Silhouette is just the fourth revitalisation under Celebrity's signature The Celebrity Revolution programme. Celebrity Constellation is next, with four more ships to be modernised by 2023. www.celebritycruises.co.uk/revolution.


CRYSTAL CRUISES

Crystal Cruises has been around since 1990 setting standards that competitors have had difficulty in equalling, let alone surpassing.

Dating from 2003 Crystal Serenity is a 1,000 passenger 6-star-plus ship. Serenity is currently engaged on a series of seven-day itineraries which includes Nassau, Bahamas.

Renee and Howard Schlesinger, Crystal devotees, are happy to be back at sea.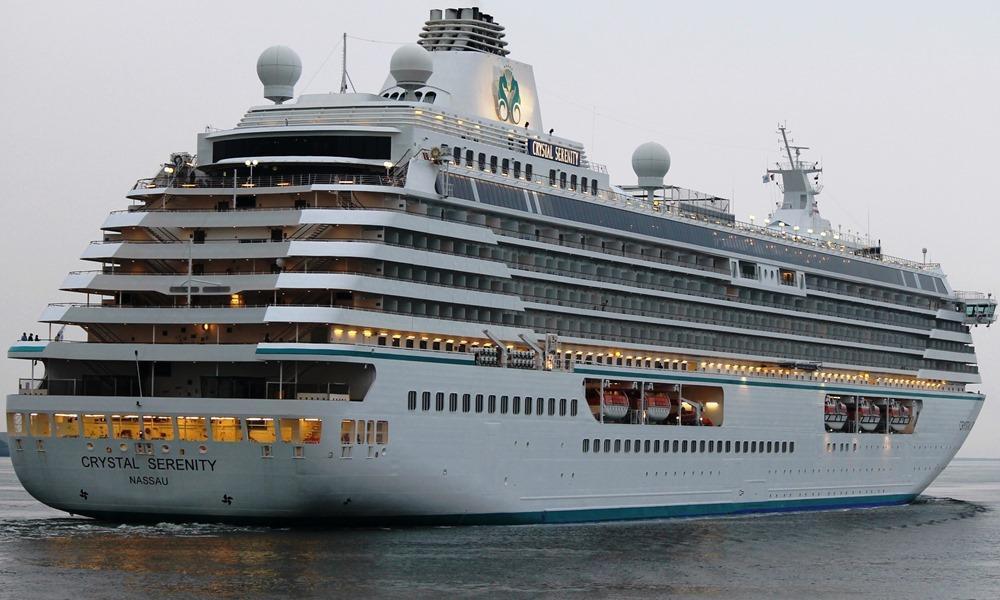 My husband and I left the Crystal Serenity on March 21, 2020 in Perth, Australia, half way through a world cruise, due to Covid-19.

When Crystal announced they were sailing again this summer through The Bahamas, we jumped at the chance to join her. We really didn't care where it went. Like many, we were bored to tears, so this was a welcome respite. The ship was to carry only double vaccinated passengers, and that made us feel very comfortable. They were doing seven-day cruises, Saturday to Saturday, stopping at four various islands in the Bahamas. We flew from San Francisco to Miami, Florida and on to Nassau, The Bahamas, for a three-day pre-stay at the SLS Baha Mar resort. Wonderful hotel, large rooms, a choice of restaurants from pizza to steak, lots of pools, a beach, and warm, tropical weather away from our foggy summer back home.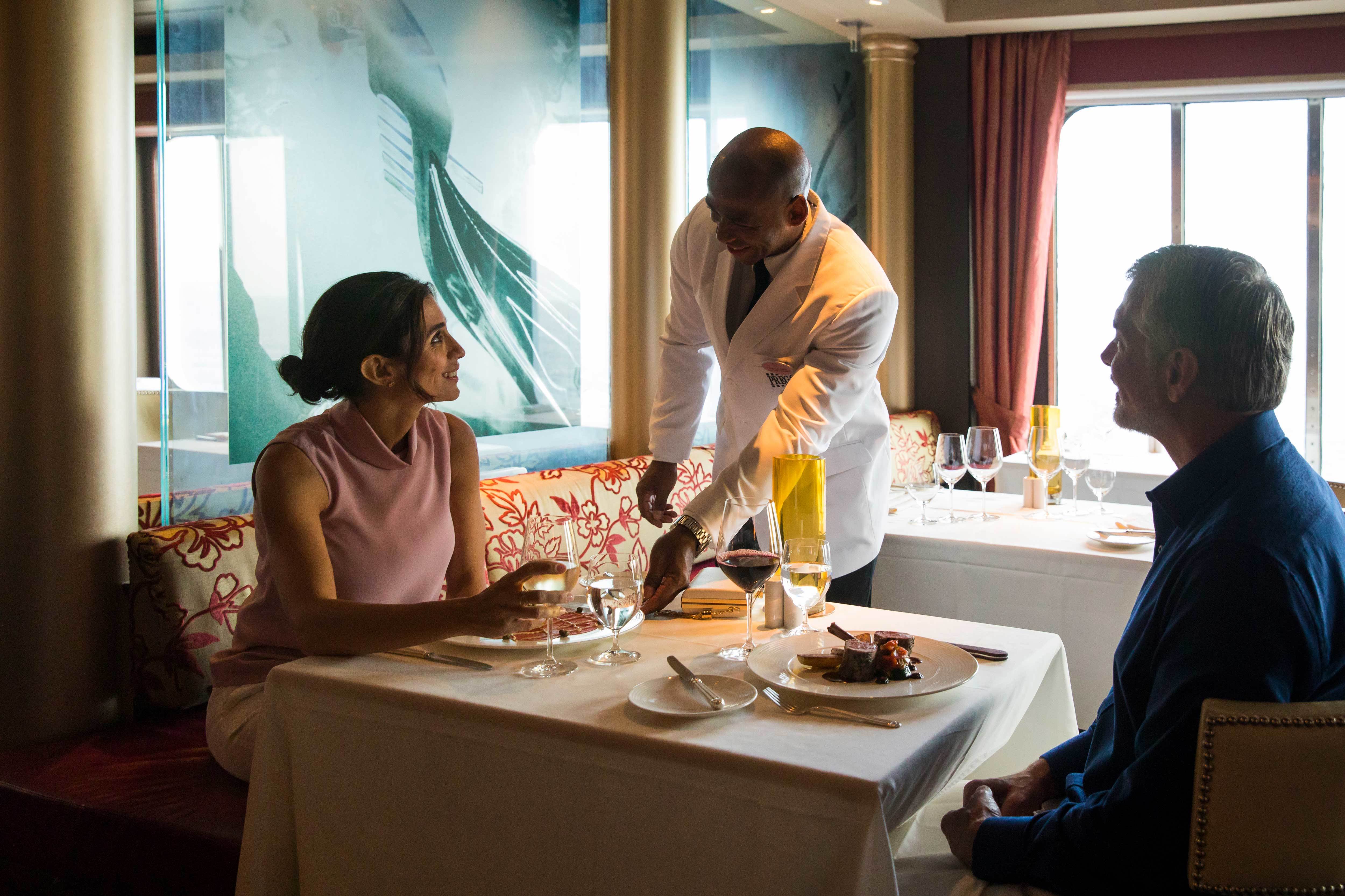 The actual beginning of Crystal's Bahamas itineraries started on July 3, we boarded August 7. Because the Bahamian government wanted our vaccination information we were tested the day we boarded the ship. They did a lateral test and in 15 minutes were on the bus to the ship.

So excited to be in our same room that we left 18 months ago, like it was yesterday. We were given a blue tracking device bracelet to wear while on the ship, if we got off in a port, we had to wear masks, except on a beach.

The rules have changed slightly since our trip but all passengers (and crew obviously – all the time) now have to wear masks inside the ship, except when eating and drinking, the same as with cruise liners operating out of the UK we are told.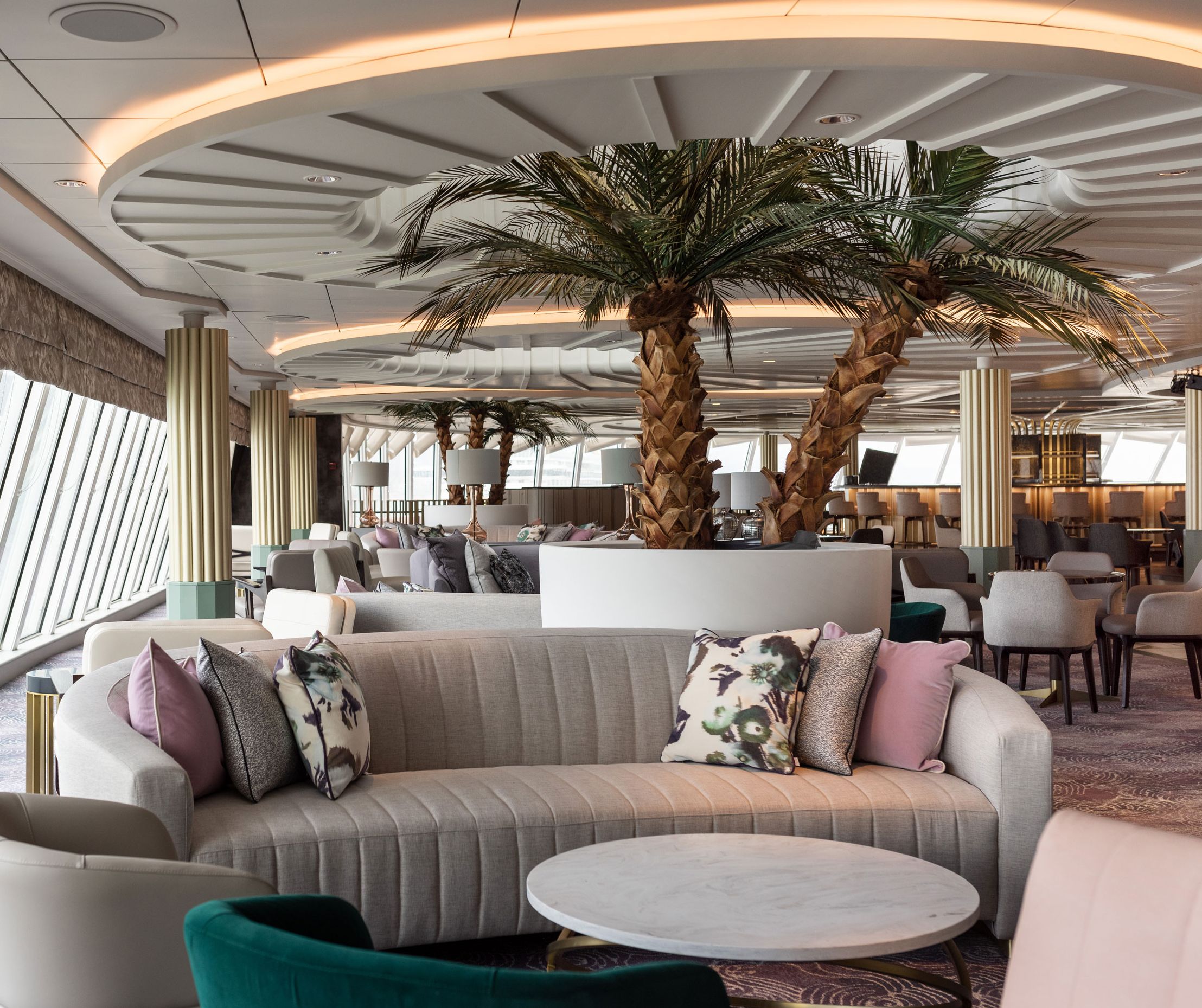 The ship was spic and span, new air conditioning system bringing in fresh air to all cabins and public areas, more hand sanitizing stations throughout the ship, at entries to restaurants, all bars and public rooms. They take your temperature before entering each restaurant. There is no self-service of food anywhere on the ship, someone is there to serve you. Other than the dining room, all placemats are paper so they are thrown away, silverware is all wrapped in a napkin, drinks are served with a straw. We feel very safe and confident.

As to entertainment, it is a full complement. The singers and dancers are back with production shows, we had 30-minute solo spotlight shows in the Palm Court which makes it like a supper club, a couple of comics to keep us laughing, a magician doing magic shows, lectures every day, bridge, of course! All in all they are back to the way it was and we loved it. Many of the same crew were back and it's like seeing part of your family again. Wonderful!
OUR READERS' FINEST WORDS (All times and dates are GMT)
All comments are filtered to exclude any excesses but the Editor does not have to agree with what is being said. 100 words maximum
---