7 MAY 2012
BTN DISTRIBUTION
BTN also goes out by email every Sunday night at midnight (UK time). To view this edition click here.
The Business Travel News
PO Box 758
Edgware HA8 4QF
United Kingdom
+44 (0)20 8952 8383
info@btnews.co.uk
© 2021 Business Travel News Ltd.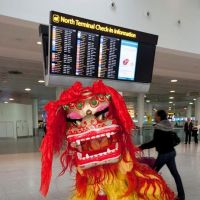 The London – Beijing air route is now even more competitive with Air China last week adding Gatwick to its UK operation. The four times per week service complements the airline's long established daily Heathrow route. British Airways also flies daily from Heathrow to Beijing. Air China is the second airline this year to use Gatwick for additional London flights, Korean Air recently arriving at the UK capital's second airport.
Mr Wu Xiao Ming – General Manager UK & Ireland for Air China, said: "This is a true milestone for Air China and an ideal opportunity for the company to respond to the ever increasing demand to China and beyond."
Mr Malcolm Day – Sales & Marketing Manager UK & Ireland for Air China said: "Adding London Gatwick to our UK network now gives passengers a real choice of departure points within the South-East. London Gatwick is well placed for us for passengers to connect to Central London as well as the City with an efficient and seamless train service."
For the 10-hour flight Gatwick will be served by a two-class Airbus A330. The Heathrow operation is flown by a Boeing 777 which has First in addition to Business and Economy Classes. www.airchina.co.uk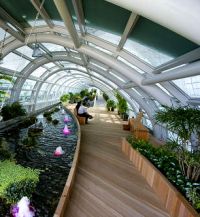 Following the acquisition of bmi, and its slots, British Airways has quickly stepped in with the announcement of a six times per week service to Seoul (South Korea), in direct competition with Korean Airlines who now offer both Heathrow and Gatwick as London destinations.
The service will begin on 2 December 2012. Operating the route will be a Boeing 777, offering First Class, Club World, World Traveller Plus and World Traveller cabins.
Drew Crawley, British Airways' Commercial Director, said: "We have seen significant growth in customers wanting to travel to Seoul for both business and pleasure. It is a vibrant city with a strong economic base, rated eighth in the Global Cities Index this year.
"Equally, there are vast numbers of South Korean companies wishing to come to the UK to do business as Asia's economies continue to grow. We want to ensure that we do our bit in bringing as much business and tourism to the UK as we can." www.ba.com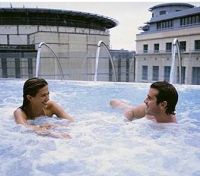 The Sheraton Grand Hotel & Spa in Edinburgh has re-opened following a multi-million pound renovation. Located in the heart of the City, in Lothian Road, beneath the Castle, the property features 269 guest rooms, designed in a contemporary Scottish style with frosted glass-walled bathrooms and state-of-the-art technology.
Facilities include a newly-installed Sheraton Club Floor, where Club guests receive exclusive access to a bright and spacious Club Lounge which serves breakfast, drinks and light snacks throughout the day. There is also a new dedicated meetings and events complex offering 14 stylish and flexible function rooms, making it the largest conference and banqueting area in a hotel in Edinburgh. The property also boasts the six-storey, 3,250sqm One Spa, one of Europe's most advanced city spas.
Guests at the Sheraton Grand will also be able to enjoy new signature brand experiences, including the Link@Sheraton experience with Microsoft – a unique communications hub in the lobby providing complimentary wi-fi and PC workstations. www.sheratonedinburgh.co.uk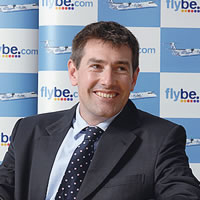 Flybe, part-owned by British Airways, has published its 2012-13 winter schedule with 4.8 million seats on sale, offering a total choice of up to 2,760 flights a week on a comprehensive selection of 100 routes.
Two new routes operating for the first time are between Birmingham and Waterford, and Newcastle to Bergen (Norway). The airline will also offer a series of popular, winter only, ski and sun destinations.
The introduction of Flybe's first five new 88-seat Embraer 175 jet aircraft have also now taken to the skies and are becoming extremely popular with passengers. These, added to the many product improvements, such as the airline's New Economy product, the removal of debit card charges and increased technology to reduce the hassle of air travel through UK airports will greatly benefit passengers travelling this winter.
Andrew Strong, Flybe UK's Managing Director, comments: "Our extensive 2012-13 winter programme brings together all the elements of our 'Making flying better' philosophy, demonstrating our commitment to better serving our passengers in a fair and transparent way. The return of popular winter sun and ski destinations as well as key business travel routes offer a wide choice of both leisure and business destinations." www.flybe.com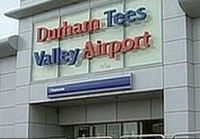 Durham Tees Valley Airport, its official title, is to embark on a marketing campaign supported by major operator, KLM, who offers a three times daily service to and from Amsterdam.
The promotion is one of the first initiatives since the announcement in February that Peel Investments (DTVA), a wholly-owned subsidiary of the Peel Group, acquired the majority shareholding in the airport, securing the continuation of operations and business at the airport.
Airport Chairman Robert Hough explained: "We all recognise that one of our most important assets is the long-standing commitment of KLM to Durham Tees Valley and the importance of their service to the area's economy.
"That is why, as one of our first priorities, we have worked with the airline to develop a joint marketing campaign aimed at highlighting that, wherever you want to be in the world – whether for business or leisure – you can get there with KLM from Durham Tees Valley."
Added Vincent Kas, Commercial Director for Air France-KLM UK and Ireland "KLM has historic ties with the region that hark back to 1974. The new ownership of the airport means a renewed partnership with KLM and local stakeholders which will further consolidate KLM's leading position in the North East." www.durhamteesvalleyairport.com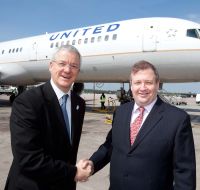 Manchester has become linked with Washington DC following the introduction of a United Airlines eight-hour non-stop daily flight last week. The route complements the airline's service to Newark New York also daily and non-stop.
Bob Schumacher, United's Managing Director Sales, UK & Ireland, was joined by Andrew Harrison, Chief Operating Officer for the Manchester Airports Group (MAG), at a ribbon-cutting ceremony to mark the occasion.
Mr Schumacher said: "Having operated our Manchester – New York/Newark service successfully for 17 years, the new Manchester – Washington/Dulles flights will further benefit our customers in the North West, offering reduced journey times between the two cities as well as increased travel options."
Andrew Harrison noted: "The merger between United and Continental created the largest airline in the world. The USA is such an important target market and we are keen to serve more destinations, so we are pleased to see Washington, DC added to United's existing Newark service and the wider route network offered from Manchester. The link to a hub of the size of Washington Dulles not only provides a great direct service to the American capital but also onwards to cities across the Americas." www.united.com