25 OCTOBER 2010
BTN DISTRIBUTION
BTN also goes out by email every Sunday night at midnight (UK time). To view this edition click here.
The Business Travel News
PO Box 758
Edgware HA8 4QF
United Kingdom
+44 (0)20 8952 8383
info@btnews.co.uk
© 2021 Business Travel News Ltd.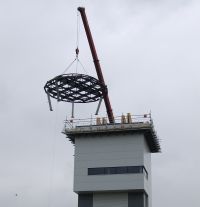 Stobart Plc, the listed UK transport operator, has confirmed an investment in Aer Arann, a move that should allow the Irish airline to exit examinership (the Irish version of US Chapter 11). See AERBT Monday 30 August. The move will give the company a "small stake" in Aer Arann in the form of a convertible preference share but would not involve it in the day-to-day management of the business. It is understood that current owner, Galway businessman Pádraig O'Ceidigh, will continue to be Aer Arann's majority shareholder and the management team, led by Chief Executive Paul Schutz, will remain in place. The total investment in Aer Arann could top €4m, according to sources.
In December 2008 the Stobart Group acquired Southend Airport and is currently updating the operation significantly including the imminent opening of an on-site railway station with direct services to London Liverpool Street. As part of the arrangement with Aer Arann (who are also an Aer Lingus franchise operator), the airline will introduce, as yet undefined, services from the airport next March. www.stobartgroup.co.uk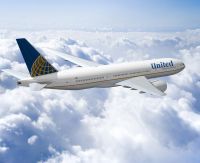 United Continental Holdings Inc, the newly merged holding company for the former United Airlines and Continental Airlines, published some very encouraging individual quarterly financial returns last week. The fourth quarter results will be combined.

United reported a third quarter 2010 net profit of US$473m, an improvement of US$533m year-over-year. Continental has come up with US$367, a gain of US$365m on the previous figure.

All in all it was a good week for the major US carriers. American Airlines produced profits of US$143m for the quarter (as against a US$359m loss last year), Delta produced US$363m for the period (net loss US$161m in 2009), whilst US Airways produced US$240m, a record for the carrier for the three-month period. Low cost carrier Southwest Airlines reported a third-quarter profit of US$205m against a year-earlier US$16m loss as travel demand bounced back. www.unitedcontinentalholdings.com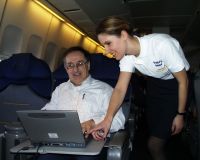 Panasonic Avionics and Boeing have combined to certificate a high-speed broadband system for the BBJ (Boeing Business Jet) 737. The fact that Boeing has acknowledged that perhaps it had previously made a mistake is to its credit. In August 2006 it announced the axing of its much praised but loss making Connexion system, stating that "the market for this service has not materialized as had been expected."
As part of the installation agreement, Panasonic will use a privately owned BBJ for ongoing testing and validation, as well as for live demonstrations. The system supports a wide range of passenger and crew applications including very high speed internet access to passengers anywhere in the world at speeds of up to 50 Mbps to the aircraft. That is much in line with most speeds currently available, about 100 times the speed of the fastest internet currently available on commercial aircraft.
It remains to be seen if the system is carried over to an airline operated aircraft. Panasonic will be offering as a 'after market' add on. www.boeing.com/commercial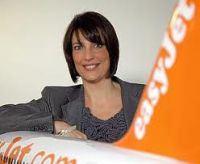 Sir Stelios Haji-Ioannou, the founder of easyJet, and (with his family) its major shareholder, has finally come to a deal with airline's board which removes the possibility of the Luton-based operation having to find another name.
The new agreement will see Sir Stelios receive 0.25% of the airline's revenues annually, fixed at £3.9m and £4.95m for the first two years, plus £300,000 each year. Under the arrangement incremental brand revenue earned by the carrier will not be challenged by Sir Stelios.
Previously he had bitterly attacked the airline board's management strategy. This time around he described the agreement as a "win-win for all concerned".
Easyjet's chairman, Sir Mike Rake, said: "I'd like to thank Sir Stelios for his constructive approach to our discussions over the past week."
The settlement leaves recently installed easyJet boss Carolyn McCall, a former executive at the Guardian newspaper, with a relatively free hand to take the airline forward but with the Haji-Ioannou family's 37% holding hovering not far away. www.easyjet.com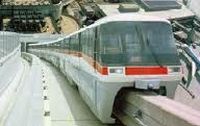 Tokyo Haneda Airport will officially return to the world of international aviation next Sunday (31 October), a number of carriers re-introducing long haul flights for the first time in over 30 years. With a 62m throughput last year, and a new runway, it could within a short space of time overtake Atlanta as the world's busiest airport.

In 1978, with the opening of Narita, airlines were forced to move to the new Tokyo International Airport, always unpopular and 40 miles from the city centre.

Leading the rush back to the Tokyo Bay waterside operation is oneworld, headed by Japanese carrier JAL. The airline, Haneda's biggest operator, currently has 184 daily departures serving 34 points across Japan. New flights will include Bangkok, Beijing, Hong Kong, Honolulu, Paris, Seoul, Shanghai, Singapore and Taiwan. Over the course of the next few months JAL will be joined by American Airlines (JFK) British Airways (Heathrow), Cathay Pacific (Hong Kong) and Qantas (Sydney).

oneworld will reduce its minimum connecting times for passengers arriving internationally to transfer to onwards domestic flights by 10 minutes to just 70 minutes. Domestic-to-international and from international-to-international will also be cut by ten minutes, to 70 and 50 minutes respectively. www.oneworldalliance.com
The Doha Ritz-Carlton has completed the first phase of a US$5.5m soft refurbishment. The project covered the hotel's 374 guest rooms and suites, which now feature wide-screen LCD TVs, wireless internet access and iPod docking stations. The renovation plan also included the hotel's lobby lounge, grand lobby and executive club lounge.

Situated on the waterfront with its own marina on the outskirts of Doha the property is close by the Doha Golf Club, home to the European PGA Tour's Qatar Masters. It also has a floodlit nine-hole academy course. The hotel itself offers a world-class Spa and fitness centre plus Indoor and outdoor swimming pools. A courtesy bus service is provided to both the airport and downtown centres. www.ritzcarlton.com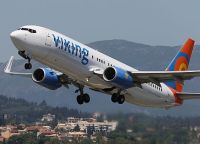 Gatwick Airport suffered some embarrassment last week when an aircraft belonging to Viking Hellas was mistakenly impounded due to debts owed by Viking Airlines.

Viking Airlines AB, from Sweden, has suspended its winter programme and returned its aircraft to their lessors.

A statement from the Greek carrier said: "Viking Hellas immediately settled the small amount it actually owed and the aircraft was quickly released into service. Viking Hellas actually paid some invoices early as a result."

Viking Hellas is a privately owned airline not directly connected to Viking Airlines other than sharing a similar name. Its routes include Iraq. Viking Hellas Airlines and Viking Airlines have co-operated operationally and commercially but are separately owned and managed and were not part of a group operation.

Viking Airlines AB aims to complete a restructure within the next three months and start operating again. Kiss Flights, which failed in August, was one of its key UK customers. www.vikinghellas.co.uk
Staff at a certain South American airline are clearly oblivious to the modern world of security. It's not that their country is remote from revolution and regular changes of government!
At this airline's head office the main entranceway has an individual card reader activated door release.
Fine you might say.
Well it would be fine if it was not for a spare reader actually left dangling on the door.
All that people entering the office have to do pick it up, pass it over the pad and they are in. Anyone can do this, including your observant scribe, ready for an appointment with a senior executive. Whilst waiting he thought he might send an email and just popped on to the nearest computer.
Can we point out that airport security in the country in question seems fine.