1 MARCH 2010
BTN DISTRIBUTION
BTN also goes out by email every Sunday night at midnight (UK time). To view this edition click here.
The Business Travel News
PO Box 758
Edgware HA8 4QF
United Kingdom
+44 (0)20 8952 8383
info@btnews.co.uk
© 2021 Business Travel News Ltd.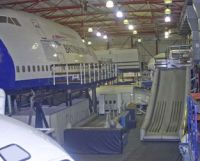 BRITISH AIRWAYS seems to have again missed out on the PR front regarding its increasingly acrimonious row with the union Unite representing its cabin crew. According to the trade union 80.7% of all those who returned their ballot forms voted yes to industrial action. The headline writers got to work. In fact 78.7% of the eligible staff voted and of those 80% said yes to possible industrial action, in other words 63.5% agreed to allow the union to call a strike. Separately the British Airline Pilots Association (BALPA) has taken the airline to the Supreme Court in London in an attempt to secure an increase in holiday pay for members. BALPA argues holiday pay for pilots should be based on what they garner, rather than on just their basic pay without allowances. It is an interesting one which will be watched by Inland Revenue too. BA says it will continue to resist the claim strongly. See also below and visit the BA site for an update. www.ba.com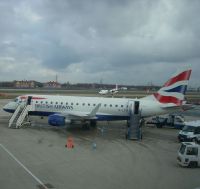 BRITISH AIRWAYS, in partnership with the Solena Group, is to establish Europe's first sustainable jet-fuel plant and plans to use the low-carbon fuel to power its Embraer fleet based at London City Airport from 2014. The new fuel will be derived from waste biomass and manufactured in a state-of-the-art facility that can convert a variety of waste materials, destined for landfill, into aviation fuel. A self-contained plant, likely to be sited in East London, will convert 500,000 tonnes of waste per year into 16m gallons of green jet fuel through a process that offers lifecycle greenhouse gas savings of up to 95% compared to fossil-fuel derived jet kerosene. This volume of fuel would be more than twice the amount required to fuel all British Airways' flights at the airport. According to BA the fuel's reduction in carbon emissions would be the equivalent of taking 48,000 cars off the road per year. www.solenagroup.com www.ba.com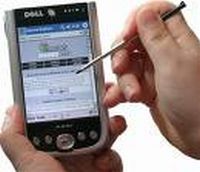 CONTINENTAL AIRLINES is to expand its mobile boarding pass service to its Heathrow T4 operation, becoming the first carrier to offer paperless boarding passes for non-stop US flights. Customers can receive their boarding passes electronically on their mobile phones or personal digital assistants (PDAs). Also available is the latest flight information and any special news including up to date standby lists and status. Continental was the first carrier to offer paperless boarding passes in the US in a pilot programme with the Transportation Security Administration that began in December 2007. The airline currently offers mobile boarding passes at 42 airports, including its hubs in Cleveland, Houston and New York. www.continental.com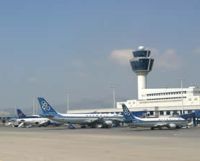 GREECE'S two largest carriers Aegean Airlines and Olympic Air have agreed to merge subject to approval by the European Competition Commission. With Greece's economic woes overshadowing everything in Athens, clearly a stronger combined airline is better equipped to compete with its European peers. At London's Heathrow, for example both airlines are currently serving Athens, from Terminals 1 and 4. Olympic Air was bought by buyout firm Marfin Investment Group (MIG) from the Greek government in March last year. Aegean Airlines also bid for Olympic. Under the agreement the main shareholder of Aegean and the sole shareholder of Olympic Air will have equal shareholdings in the combined entity. www.aegeanair.com www.olympicair.com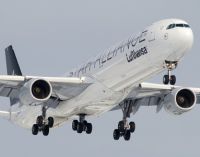 LUFTHANSA'S main line operations were only disrupted for one day last week (Monday) after both sides agreed to continue talking. If the disagreements are not resolved the parties will have to present themselves at the Frankfurt labour court on Monday 8 March. Out of 1,800 flights something over 800 were cancelled on Monday. Lufthansa's regional operations were not affected nor Swiss International Air Lines, owned totally by Lufthansa, which increased its German capacity by 20%. www.lufthansa.com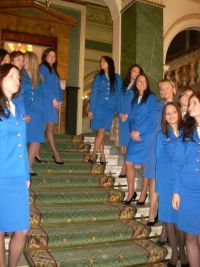 RYANAIR held a press conference in London last week hosted by the ubiquitous Michael O'Leary. In spite of being late (see HAPPY TALK below) the man from Dublin was in high spirits and not a single four-letter word was spoken. Perhaps he has finally grown up or maybe as a family man he does not want his children to see the uncouth specimen sometimes portrayed. Michael was actually sympathetic towards the BA management regarding their spat with the unions, but as usual was full of untruths, nothing like truth, and occasional facts. He was scathing in one respect. "The problem for [chief executive] Willie Walsh is that the board of BA has no spine, no balls and no vision." The media for the most part has given up trying to dispute anything, O'Leary being an ace bully before that word was re-invented. The only real facts to emerge was that Ryanair would never consider Heathrow – the turnaround times would just not work for the airline – that Stansted is becoming less important, the UK still representing nearly 40% of the airline's business. New Boeings were not part of the current vision. www.ryanair.com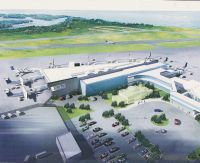 TORONTO CITY AIRPORT enters a new phase later this week (Sunday 7 March) when it officially becomes Toronto Billy Bishop Airport and opens a new purpose-built US$50m terminal. Billy Bishop was a Canadian WWI fighter ace. Situated on an island in Lake Ontario, a quarter mile offshore, it is unique with only a ferry to service passengers. Porter Airlines, the resident carrier, expects a throughput of 1.3m passengers in 2010. The facility includes ten bridged aircraft gates, customs and immigration facilities and a mix of retail, food services, duty free, and other amenities. Some ten destinations are served including Boston, Chicago and Newark New York. www.flyporter.com
Ryanair held a press conference in London last week to talk about punctuality.
Only one problem. Michael O'Leary was late.