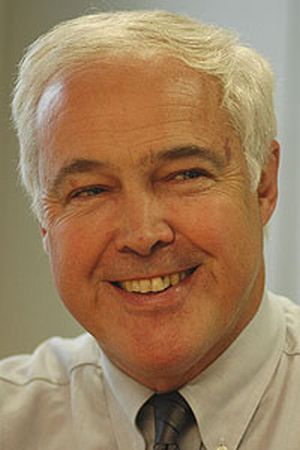 GLENVIL SMITH is one of the founding directors of Constellation Aviation Consulting Ltd. Between 1982 and 1986 Glen acted as in-house solicitor with Dan-Air, at the time the UK's second largest airline, before joining the niche Oxford law practice of Dallas Brett as a partner, specialising in the legal aspects of the regulation and operation of civil air transport. From 1997 to 2009 he worked as an aviation law solicitor and consultant to three major London law firms, most recently with Manches LLP. Glen is a member of the European Air Law Association and both pioneered and acted as lecturer on the Air Law and Negotiation module of the MSc course in Air Transport Management at City University.
"NO TAXATION WITHOUT REPRESENTATION!"
Starting as a mere slogan in the Thirteen Colonies for a dozen years before culminating in the American War of Independence, the phrase meant quite simply that if taxes were to be imposed by a British government on persons living in a faraway place (and whose country's capital was to be deemed some 200 years later to be a benchmark for "Band B" for the purpose of UK Air Passenger Duty), such persons were entitled to a say in how these taxes were disbursed, ideally in the Mother of Parliaments. Not to do was an illegal denial of their rights.
Those of us who are tax resident in the UK and who feel APD is unfair upon themselves and their families – and at £300 per family of four to fly over British airspace for some 40 minutes en route to the Caribbean or South Africa from November of next year, it is of course blatantly "unfair" – have an easy remedy, apart from not paying APD at all by taking carbon-emission-producing shipping routes across the world, namely to "throw the ba****ds out" at the next election and obtain pledges from other parties wishing to take on the reins of government that they will ensure that aviation makes its "fair contribution" towards any damage which aviation may be doing to Planet Earth, no more and no less.
British Airways has, to its credit and, quite correctly, in its own interests, set about "Exploding the Myths about APD" forcefully enough, though their justifiable tirades focus on UK-originating travellers.
Overseas tourist boards, notably those of Kenya and the Caribbean states, but also in the form of tourism ministers from some 100 countries who gathered in November at the UN World Tourism Organisation in London, warned (but were ignored by the current government) about the impact on their economies by the natural reticence of British travellers (and especially families) to be financially raped and pillaged – by their own government, no less – before travelling to the golden shores of their particular destination.
"Great move, Labour: Deny Commonwealth and Caribbean countries their last remaining source of livelihood," thunders the righteous indignation of a letter-writer to the Daily Telegraph published under the heading "APD takes travellers for a ride".
However, when it comes to Thomas Earl Harrington III, that good United States citizen, federal and state taxpayer from Tucson, Arizona, who wishes to visit Blighty for the London Olympics in 2012, he is decidedly unhappy about the prospect of paying almost US$200 (£120) in APD for himself and his wife to the UK exchequer "for general purposes"; not, it should be remembered, to "save the planet" or to improve infrastructure at Heathrow or make the skies of Southern England safer, but merely as a result of their choosing to fly BA from nearby Phoenix non-stop to London and back to their Arizona home.
Thomas is not seriously agitating to be elected to Westminster to oversee how his contribution to OUR welfare state is to be spent (although, as a purchasing director, he would be quite excellent at that), and yes, they do have a choice: they could (and may well) ditch BA in favour of AA who can fly them via Dallas to London, take a cheap "Yank special" one-way ride through the Chunnel to Paris, then 'open-jaw' it home from Paris via Dallas, in the process also contributing to the French economy by their short presence there. But if thousands of North Americans, Singaporeans, Indians, Australians and South Africans (to name just a few sources of our more distant overseas visitors) react in the same way, it will deny Britain the pleasure (and profit) of retaining our guests for a few days longer, BA will lose "straight in and out" sales that they would otherwise easily have secured and all long haul carriers will be affected by the skewing of the number of arrivals and departures by air into and out of the UK.
The story of those 50% of travellers to and from Britain who live – and pay their taxes – elsewhere has to date been largely unsung; such travellers should from the outset have been allowed to "opt out" of APD by means of making a simple declaration when booking their air ticket that they are resident for tax purposes outside the UK (and which would be a criminal matter to declare falsely).
So unless overseas visitors are taken out of the APD net there should, and doubtless now will, be more chanting from both overseas individuals – and their governments – from the four corners of the world demanding: "NO TAXATION WITHOUT REPRESENTATION!"

Glenvil Smith, Director and Aviation Lawyer
Constellation Aviation Consulting Ltd
http://www.constellationav.com
OUR READERS' FINEST WORDS (All times and dates are GMT)
All comments are filtered to exclude any excesses but the Editor does not have to agree with what is being said. 100 words maximum
---
No one has commented yet, why don't you start the ball rolling?
---