25 JANUARY 2010
BTN DISTRIBUTION
BTN also goes out by email every Sunday night at midnight (UK time). To view this edition click here.
The Business Travel News
PO Box 758
Edgware HA8 4QF
United Kingdom
+44 (0)20 8952 8383
info@btnews.co.uk
© 2021 Business Travel News Ltd.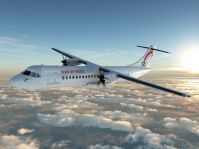 ATR, the Franco/Italian turboprop manufacturer based in Toulouse, delivered 54 aircraft last year, unveiled orders for 40 new aircraft plus 17 options (2008: 42 new aircraft plus 14 options). It also confirmed the ATR '-600 series' development programme is on track, with the first flight successfully achieved in 2009. Since the beginning of the programme in 1984, ATR has now sold one thousand aircraft (418 ATR 42s and 582 ATR 72s). In the last five years, ATR has booked net orders for 316 new aircraft, which represents almost a third of the total orders registered by the company. www.atraircraft.com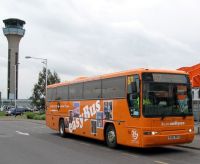 EASYBUS is making a bit of a push for its road connections to Gatwick, Luton and Stansted airports. Founded by Stelios Haji-Ioannou in 2004, and having carried over two million passengers, one thing is very clear. You can be a customer of any airline, even the Irish one, and the services run day and night to Luton and Stansted from opposite Victoria Coach Station, and from Fulham Broadway Underground for Gatwick. The Luton bus stops at Brent Cross and Finchley Road Underground (as well as Marble Arch and Baker Street) whilst the Stansted one picks up/drops off at the two inner London points. The frequency is between 15 and 30 minutes. It is all now available on line from prices starting at £2. www.easyBus.co.uk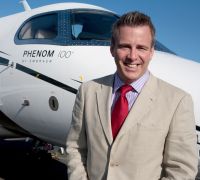 FLAIRJET has taken delivery of a second Embraer Phenom 100 and will receive two of the larger dash 300 six seat derivatives in April and May. Flairjet is the first commercial operator of the light jet in Europe. The Oxford Airport based company say they are delighted with the aircraft which are already gaining repeat business. Routing was Sao Jose dos Campos was Brasilia, Belem, French Guyana, Trinidad and Tobago, Saint Maarten, Turks and Caicos, Orlando (NBAA), Richmond, Quebec, Goose Bay, Narsarsuaq, Keflavik, and Wick. Total 'delivery' flying mileage was 7,730 nm. AERBT has flown in the first aircraft and a review will follow shortly. www.flair-jet.com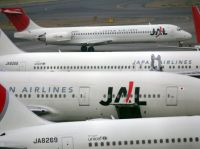 JAPAN AIRLINES filed for bankruptcy protection, but oneworld says "business as usual". The airline is to keep on flying due to support from a state-backed fund. The current Board has resigned and there is likely to be major management changes under a new CEO. The biggest losers are shareholders who will finish up with nothing. Some 15,000 jobs will go and thin routes are expected to be dropped under a vigorous regeneration programme. The new JAL will quickly need to make a decision about whether it wants to stay with the oneworld alliance and its Pacific partner American Airlines or take up an offer from Delta and the Skyteam group. www.jal.co.jp/en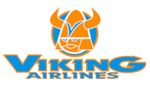 VIKING HELLAS AIRLINES, the Greek airline associated with Viking Airlines AB of Sweden, is to introduce a new three-times weekly scheduled service from Manchester to Athens from 1 February with onward connections to Baghdad, Erbil and Sulaymanyiah, three Iraqi cities. These will be the only flights from the north west of England to Greece. Viking Hellas has established agreements with Olympic Air and Aegean Airlines to provide convenient connections to their Athens flight networks. This provides passengers with the opportunity to connect in Athens to and from other Greek cities, the Greek Islands, the eastern Mediterranean and the Middle East. Viking says that with the large regional expatriate Iraqi community the Athens connection should prove ideal. Viking Sweden has been flying to Iraq for a number of years. www.vikinghellas.com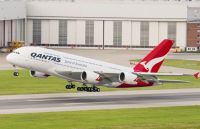 QANTAS commenced Melbourne to London A380 services ahead of schedule (see AERBT 11 January), with the inaugural Melbourne to London via Singapore service departing yesterday evening. From now onwards Qantas will operate one to two services a week between Melbourne and London via Singapore (QF9 on Mondays/Sundays and the return QF10 on Fridays/Saturdays). Regular twice-weekly flights will commence on 29 March 2010. Qantas has 14 services each week between Melbourne and London. With a six-strong fleet, the Qantas A380 schedule: Sydney – Los Angeles (daily), Sydney – Singapore – London (five per week), Melbourne – Los Angeles (three), and the Melbourne – London route (twice weekly). www.qantas.com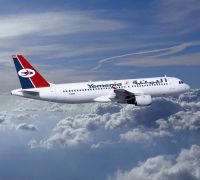 YEMENIA, the official carrier of the state of Yemen, and in spite of problems associated with the UK route (see above) has signed a firm contract for ten Airbus A320 Family aircraft from Airbus. Together with ten Airbus A350 XWBs on order the aircraft will replace Yemenia's existing fleet of single aisle and wide-body aircraft, and allows the carrier to expand its regional services to the Gulf States, Middle East, Africa, India and southern European destinations, and help to stimulate economic growth in Yemen. The A320s will seat 12 passengers in Business and 138 in Economy Class. www.yemenia.com
Confucius – or was Wilbur Wright – once said.
"There are four forces that are involved in an aircraft' design.
Lift, drag, gravity and thrust".
Wrong.
The list should read. "Lift, drag, gravity and thrust + politics!"