23 NOVEMBER 2009
BTN DISTRIBUTION
BTN also goes out by email every Sunday night at midnight (UK time). To view this edition click here.
The Business Travel News
PO Box 758
Edgware HA8 4QF
United Kingdom
+44 (0)20 8952 8383
info@btnews.co.uk
© 2021 Business Travel News Ltd.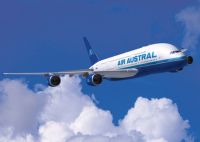 AIR AUSTRAL, based in Saint Denis (La Réunion), has ordered two Airbus A380s, the aircraft to be fitted out with a mind boggling 840 seats. Think of three times as many boarding next time you fly on a nearly full Boeing 747. Administratively La Réunion is one of the overseas departments of France. It is in the southern part of the Indian Ocean, about 120 miles east of Madagascar. The A380 will be expected to take around 11hrs 30mins for the flight to Orly. This new order brings the commitments for A380 to 202 with 20 delivered to four airlines. www.air-austral.com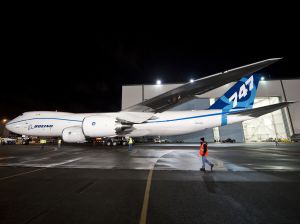 BOEING has issued pictures of the first 747-8 Freighter straight out of the Everett paint shop and getting ready for its maiden flight. The aircraft is ultimately destined for Cargolux, and is a vital leap forward for Boeing, the first major development of the 747 since the -400 which made its maiden flight in April 1988. Some 105 orders have been secured but perhaps more importantly it is virtually the prototype for the passenger 747-8 Intercontinental, the stretched 747 embodying the same engines and similar cockpit layout to the Boeing 787. At just over 76m long it is the world's longest airliner. To date only 30 have been ordered, by Lufthansa. www.boeing.com/commercial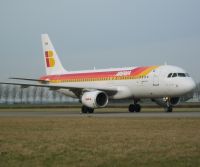 IBERIA strikes will not now go ahead following an agreement between the airline and the unions, said to be an average 4% salary increase. Accord was reached last Friday (20 November). The unions had already carried out strikes in October and November and another eight days of stoppages were planned between the end of November and the middle of December. www.iberia.com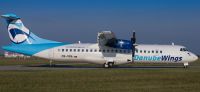 DANUBE WINGS is the name of a new Bratislava (Slovakia) based airline which has announced plans to operate from Luton to Popgrad with three weekly services from 1 December. Incorporated in 2008 the airline currently operates three ATR 72s on routes from Bratislava to a number of regional destinations. A Czech Airlines Boeing 737-400 is being wet leased for the route. Poprad is situated in the north of Slovakia towards the Polish border and with its close location to the High Tatras Mountains is very much skiing country. Danube Air is part of VIP Wings, a successful executive jet charter company established in 2000. It is not associated with SkyEurope who failed earlier this year, and who also flew into Luton. www.danubewings.com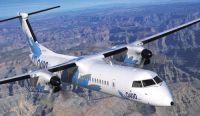 FORECAST INTERNATIONAL, the market intelligence provider, projects that a total of 3,754 regional aircraft will be produced during the next ten years. This prediction includes both regional jets, which account for about two-thirds of the forecast, and regional turboprops. ATR, Bombardier and Embraer will continue to dominate but the study also points to a number of newcomers who could challenge the established players for sales and market share. These include the Chinese firm AVIC with its ARJ21 regional jet, Mitsubishi of Japan with the Mitsubishi Regional Jet (MRJ), and the Russian firm Sukhoi Civil Aircraft with the Superjet 100. The "big three" are not standing still with Bombardier well on its way with the C series and still undecided regarding a stretch of the successful Q400, Embraer talking about a 120-seat plus aircraft and ATR making noises regarding an all new turboprop. www.forecastinternational.com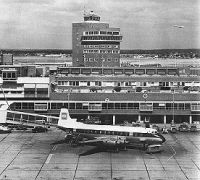 TERMINAL 2 HEATHROW, once called the Europa Building, will close after the final Air France arrival from Paris scheduled for 22:30 on Monday night (24 November). If all is working on time the AF 1881 should have left its stand for Charles de Gaulle just ten minutes earlier. No tears will be shed and we have not heard of any action by English Heritage or legacy groups to save the eyesore. Next door the Queen's Building, once the airport's control tower, is already being reduced to rumble. Older readers may recall that in the late fifties and early sixties Tavern in The Sky, the terminal's public restaurant overlooking the apron, was quite the place to eat on a Saturday night. Your Editor recalls 12 shillings and six pence for a three-course meal but stands to be put right. Corrections to info@aerbt.co.uk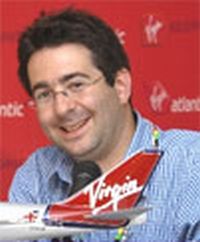 PAUL CHARLES, Director of Communications at Virgin Atlantic Airlines, is to leave the company at the end of the year. A replacement is being sought. Paul joined the Sir Richard Branson headed airline in 2006 from Eurostar and prior to that was a journalist working for amongst others the BBC. He is joining technology-focussed London-based international agency Lewis PR as Chief Operating Officer. Paul took over from Paul Moore, another adroit PR operator. His successor will have to be equally nimble in outmanoeuvring rival British Airways, a task Paul Charles clearly found fun, and not too difficult. www.lewispr.com
Michael O'Leary has been at it again, saying that wet weather is the best thing that ever happens to his airline. When it's damp people rush across the tarmac. It speeds up boarding!