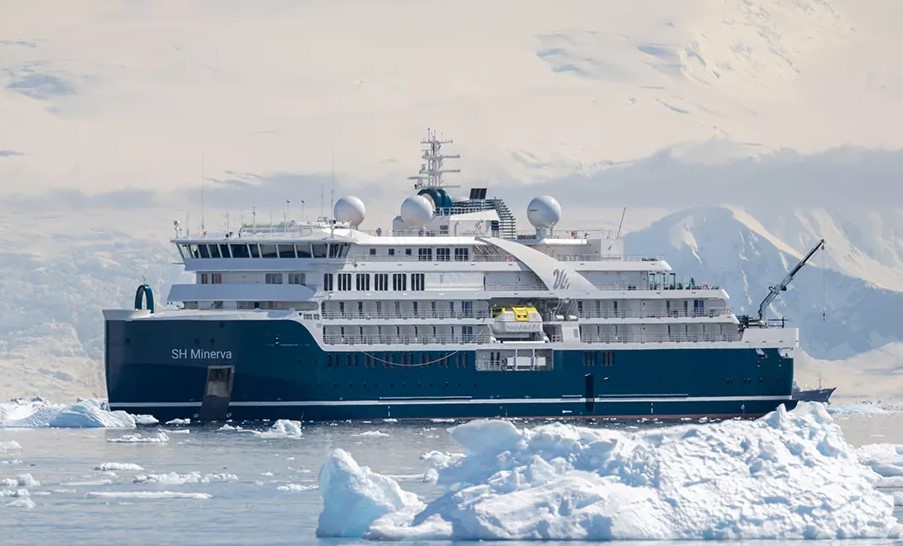 In July BTN's Editor-in-Chief (and wife) was privileged to join the naming ceremony for Swan Hellenic Vega in Helsinki. The company that established what we now call 'Explorer Cruising' was back in business.
As I write this piece Vega has just left Kangerlussuaq (SFJ), Greenland, at the head of a 120-mile fjord on a 16-day cruise to Halifax, Nova Scotia. SFJ, built as a military airport in WWII, has a 2800m runway and is only one of two in Greenland capable of taking large jets, making it an ideal ship changeover point.

Established before WWII Swans Tours operated its first ever "discovery cruise" in 1954, chartering a ship called the Miaoulis to take 128 folk to explore the sites of ancient Greece over 14 days.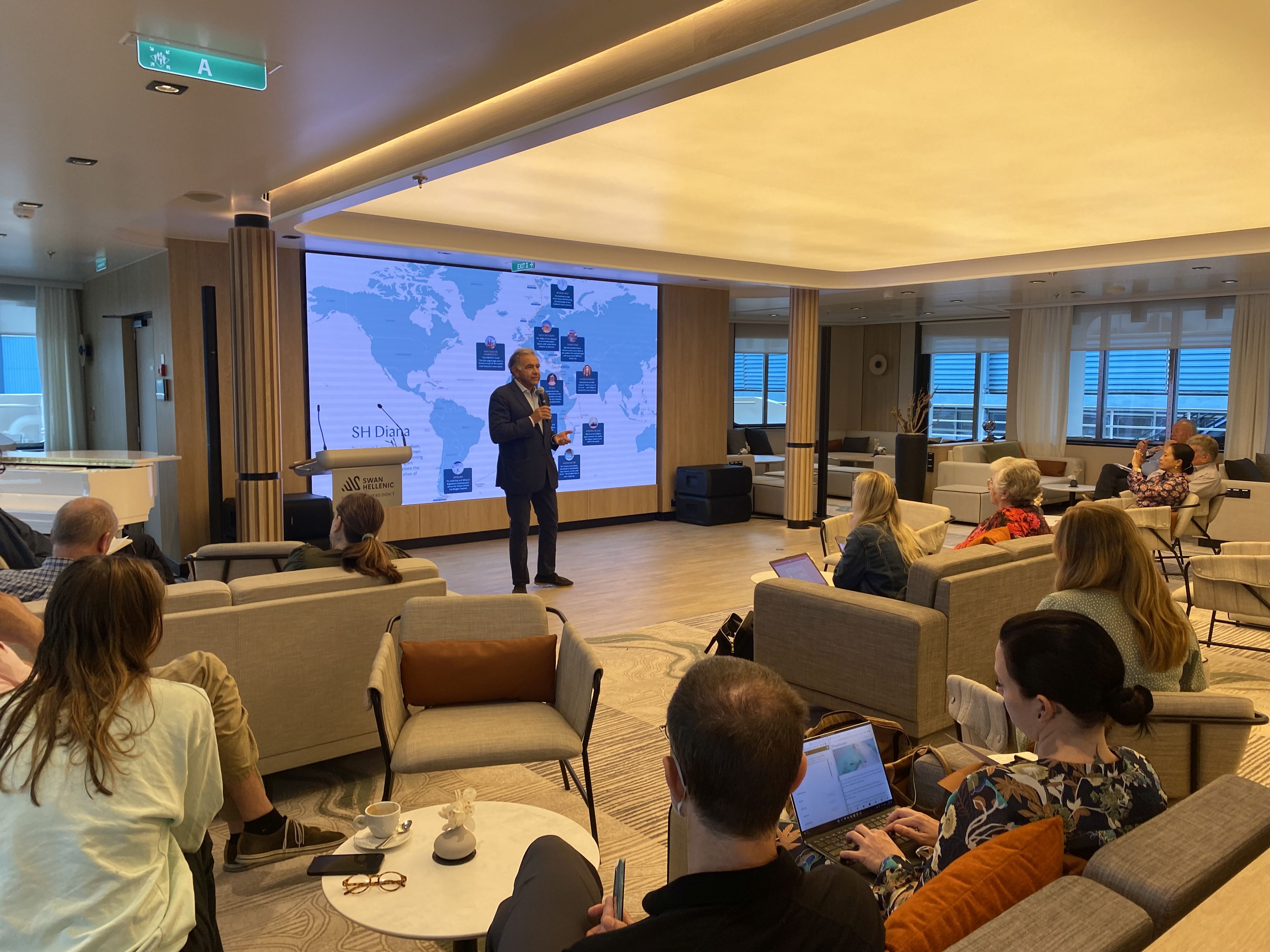 Swan Hellenic purchased a then Soviet research vessel in 1996, renaming her Minerva, and through various trials and tribulations (and ownerships) built up an envious reputation as a small 360-passenger cruise ship operator.

She was one of the first holiday vessels to visit prohibited Cuba at Christmas 2013 (www.btnews.co.uk/article/7123) and we also took a trip from Columbo in 2015 www.btnews.co.uk/article/8924.

By 2017 the owner was All Leisure Group which went into liquidation. Such was the strength of the Swan Hellenic brand, a group of Monaco-based investors purchased the assets, and ordered three new specialised ships from the Helsinki Shipyard, appointing cruise industry veteran Andrea Zito as CEO.

Swan Hellenic was relaunched in July 2020 to proudly continue the spirit of cultural expedition cruising the company pioneered in the 1950s. Building on its British roots, the new company has a global cultural cruising outlook dedicated to providing guests with the opportunity to "see what others don't".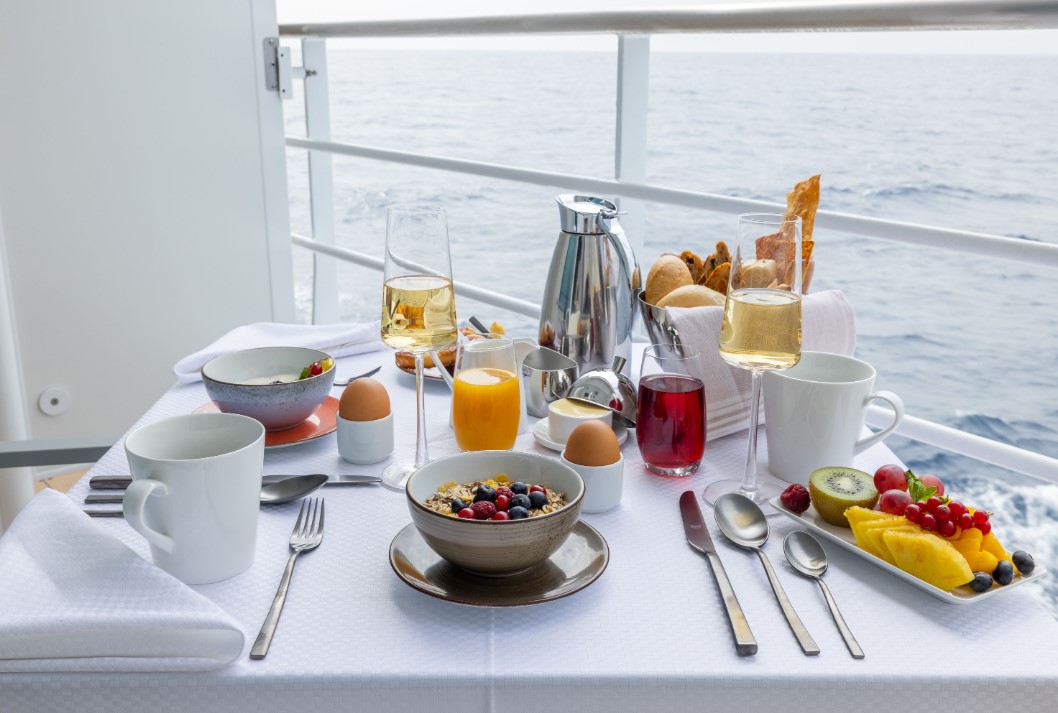 At 10,600 gross registered tonnage (grt) and a capacity of 152 passengers and 120 crew, the new SH Minerva arrived in November 2021. Its introduction was delayed due to the global pandemic. It will make its maiden voyage to the Antarctic from Buenos Aires where it will be joined by SH Vega.

Hellenic's third and largest next-generation ship, SH Diana, will see the pioneering company return to its roots, sailing the length and breadth of the Mediterranean, but then also voyaging from the Red Sea to East Africa and beyond.

She is slightly larger than her two sisters at 12,100grt with 192 guests and 141 crew. All three ships have small outdoor heated pools on deck 7 close by a bar and grill.

As the 2023 season unfolds, SH Minerva will be centred on the Pacific, SH Vega on the Atlantic and West Africa, and SH Diana on the Mediterranean, Red Sea and East Africa.

SH Vega will operate out of Ushuaia, the southernmost city of Argentina, from November until March 2023, when she sails up the West Coast of Africa to the Canary Islands and Western Europe for her Arctic season.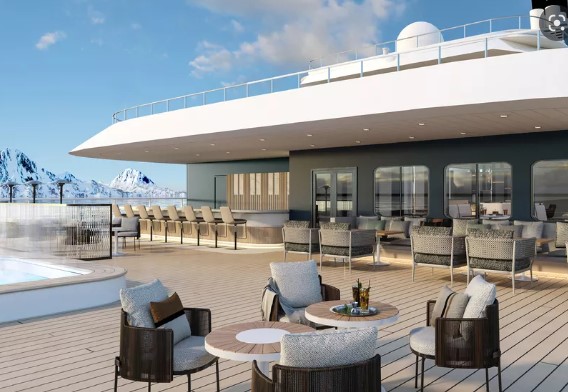 Swan Hellenic's purpose-built ships feature elegant Scandi-design interiors, extensive outdoor spaces and dedicated expedition facilities. SH Minerva and SH Vega were built to 5-star Polar Code PC5 standards with ice-strengthened hulls. Diana is graded as a PC6 ice-class vessel. All three ships are built in full compliance with SOLAS Safe Return to Port requirements. They are all able to call at smaller ports in some very out of the way places.

Each ship's crew includes a team of 12 seasoned expedition guides, expert speakers and lecturers. Depending on the programme the main lounge doubles up as a sophisticated briefing room where guests can be sure to gain real insights into the history, cultures, wildlife, flora, geology and geography of the places they explore, bringing each species encountered and every moment of discovery additional depth, resonance and meaning.

When using the ships' tenders and Zodiac rigid-hulled inflatable boats even this aspect has been carefully thought out, with an onboard wet room, the Basecamp, designed for making changing from the special outdoor wear as easy as possible.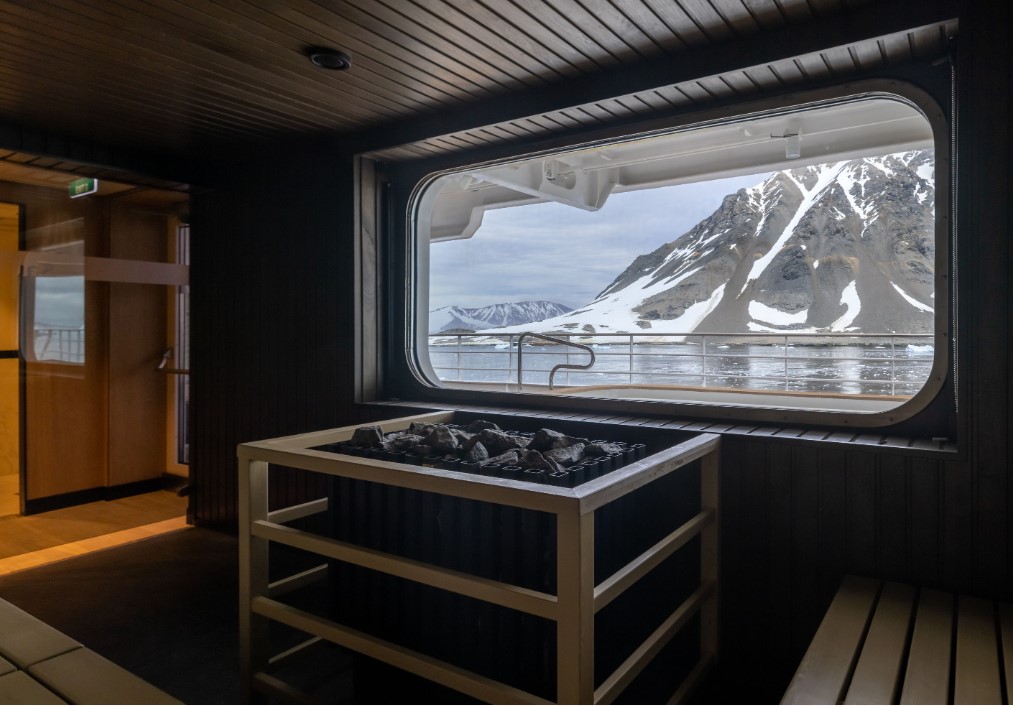 Briefings before and recaps after each disembarkation supplement the lectures and talks, stimulating a relaxed social environment that encourages the sharing of experiences. Every cruise is also rich in opportunities for guests to develop their creative passions, with professionals aboard to support them in their photography, sketching, writing, and researching.

A library completes the picture, with a multitude of books on every subject for guests to deepen their interests. And you will not go hungry. The Swan Restaurant, Club Lounge and Pool Bar & Grill provides top quality catering, or you can have a meal served in your room or balcony.

Zito told us that the ships in the Swan Hellenic fleet have been purpose-designed and built for cultural expedition cruising, combining sophisticated comfort with elegant Scandi-design interiors that offer panoramic views and a continuous feeling of connection with the outside world. Organic tones and textures, natural light and a relaxed sense of space predominate, while original works of art and special exhibitions enhance the stimulating atmosphere on board.

Even the sauna has been created to put guests in close contact with the elements, featuring a full-length panoramic window that is perfect for meditative moments after a workout in the fully-equipped gym or following the wide choice of massages and wellness treatments.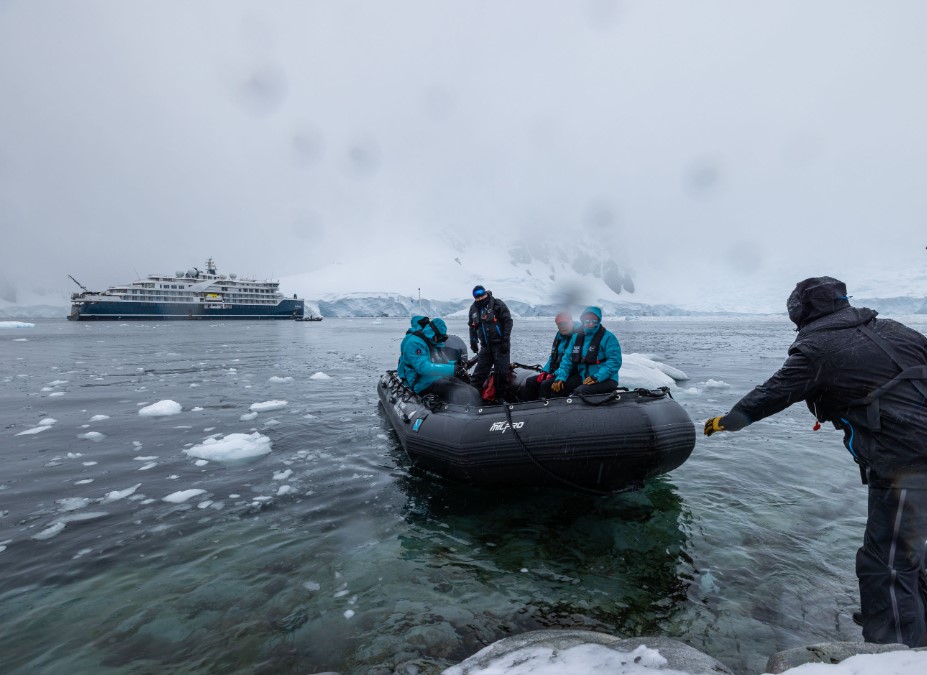 SH Minerva and SH Vega each feature a 4.6-megawatt diesel-electric propulsion system with selective catalytic reduction.

All the ships have been designed to meet the latest environmental regulations and are equipped with exhaust gas cleaning, advanced wastewater treatment systems and the waste storage facilities required for operating in sensitive polar areas. In addition, they are both completely self-sufficient for up to 40 days or 8,000 nautical miles, enabling extraordinarily immersive cruise voyages.

Designed to connect guests with the outside world, they feature open interior prospects with an abundance of panoramic windows, extensive outside deck areas and multiple observation stations close to the sea, including a Swan's Nest platform perched above the bow, a distinctive feature of each ship's profile which offers guests an extraordinary experience with exclusive views.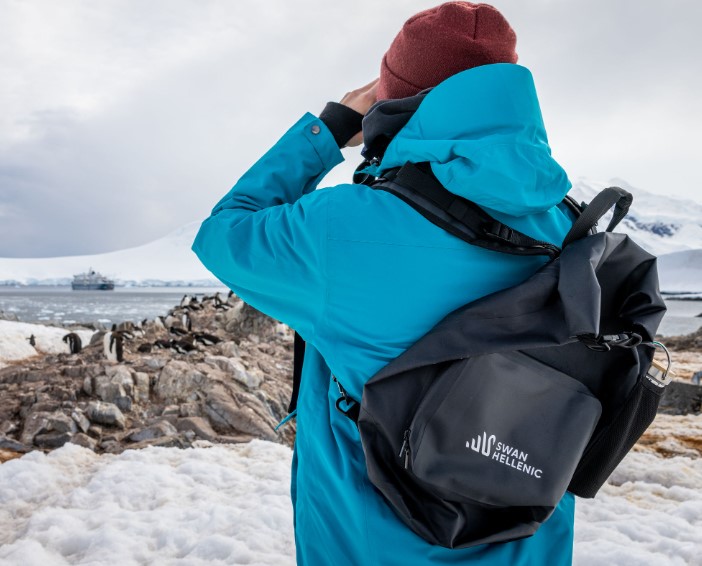 A fully equipped photographic laboratory with a professional photographer in attendance ensures guests can create inspiring images and videos to relive their extraordinary experiences when they've returned home.

Using the state-of-the-art audio-visual facilities CEO Zito provided at the naming reception a degree of enthusiasm and knowledge that the founding Swan family would have been proud of.

www.swanhellenic.com
See BTN 18 July ON TOUR - Helsinki
and also BTN 11 July Swan Hellenic is back


Swan Hellenic has provided an interactive world map to portray and assist exploration of their three-ship unique world coverage.

https://prezi.com/view/6z9srgqde0ozxwx0bciu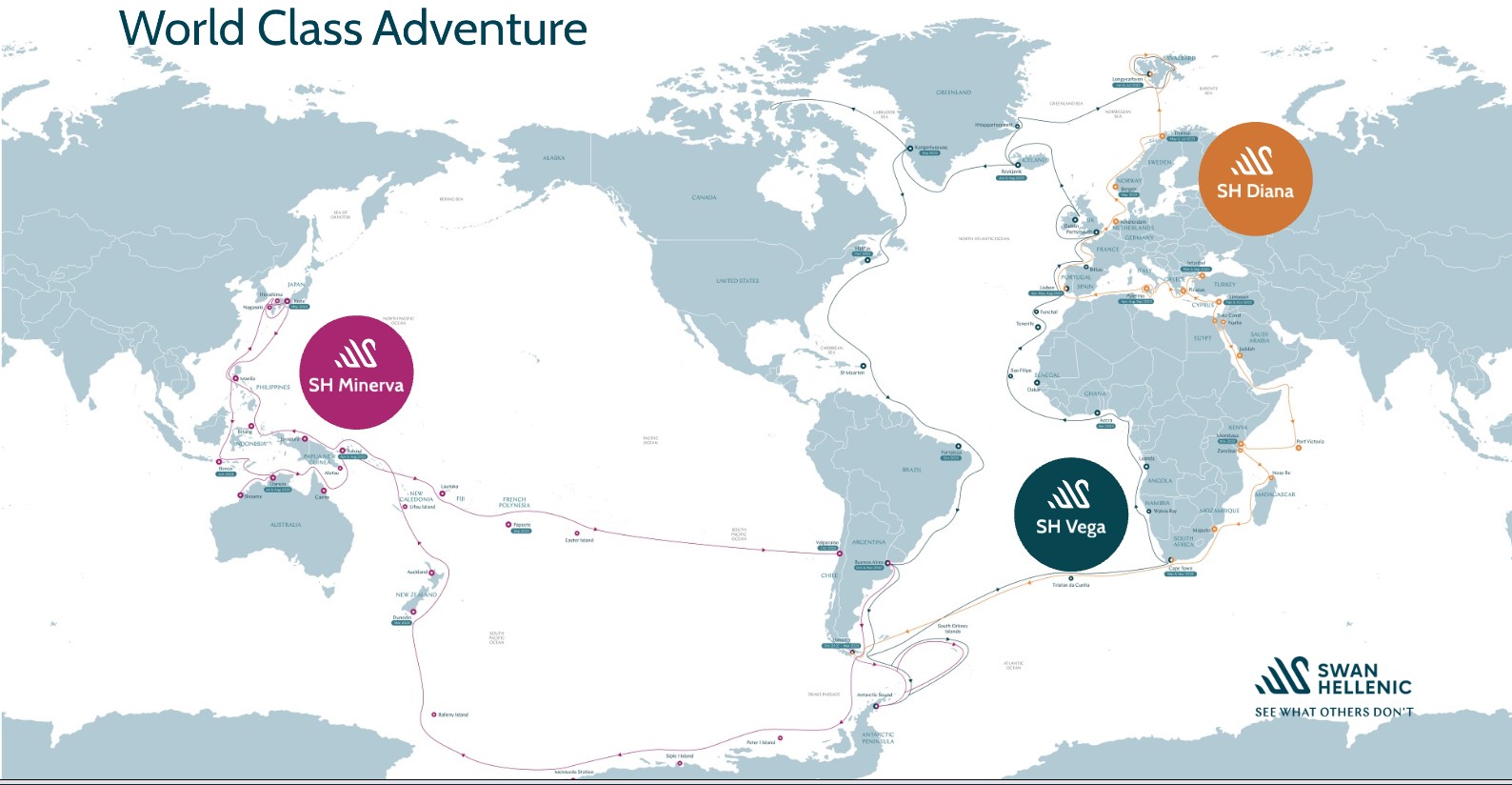 OUR READERS' FINEST WORDS (All times and dates are GMT)
All comments are filtered to exclude any excesses but the Editor does not have to agree with what is being said. 100 words maximum
---