Alison Chambers is half way through 10 days' isolation at home.

Kathryn B. Creedy contributed to this report.

"Last week I had jet lag!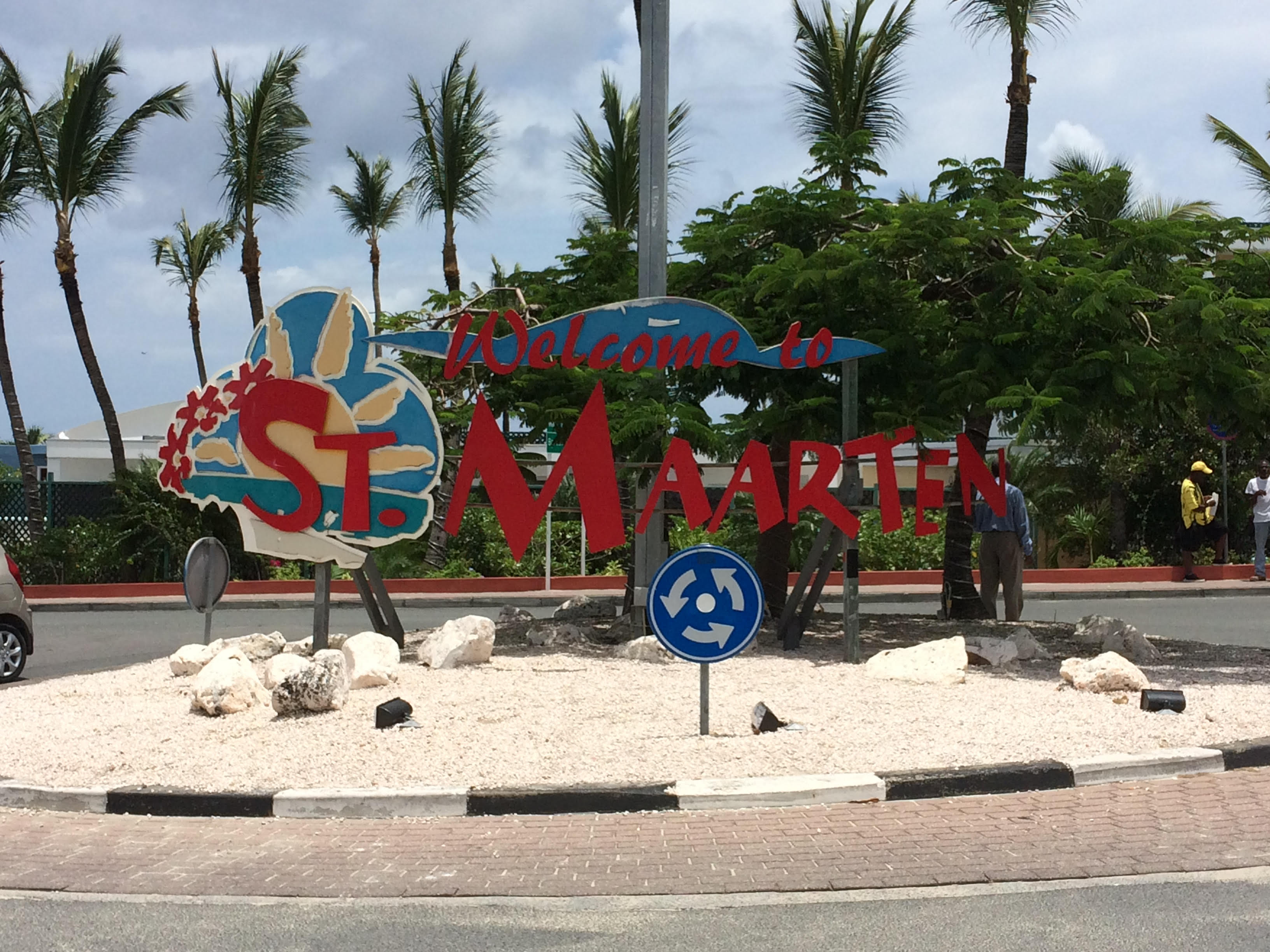 That's a novel thing to write after 12 months of life on terra firma.

I was invited to cover (and speak about PR) at The Caribbean Aviation Summit CARIBAVIA. I'd heard good things about it from delegates who'd been before – how it is very different from the usual corporate gatherings, and so good for networking.

They were right, on both counts. CARIBAVIA has a different vibe. I can't think of any other (aviation) event which kicks off with yoga overlooking the ocean as the sun comes up and welcomes local detention centre workers (from Pointe Blanche Prison) to participate and engage in an etiquette and customer service workshop. Not to mention an offsite highlight – to the airport's Best Sunset Beach Bar and Grill at Moho Beach to photograph and video those iconic landings, up close.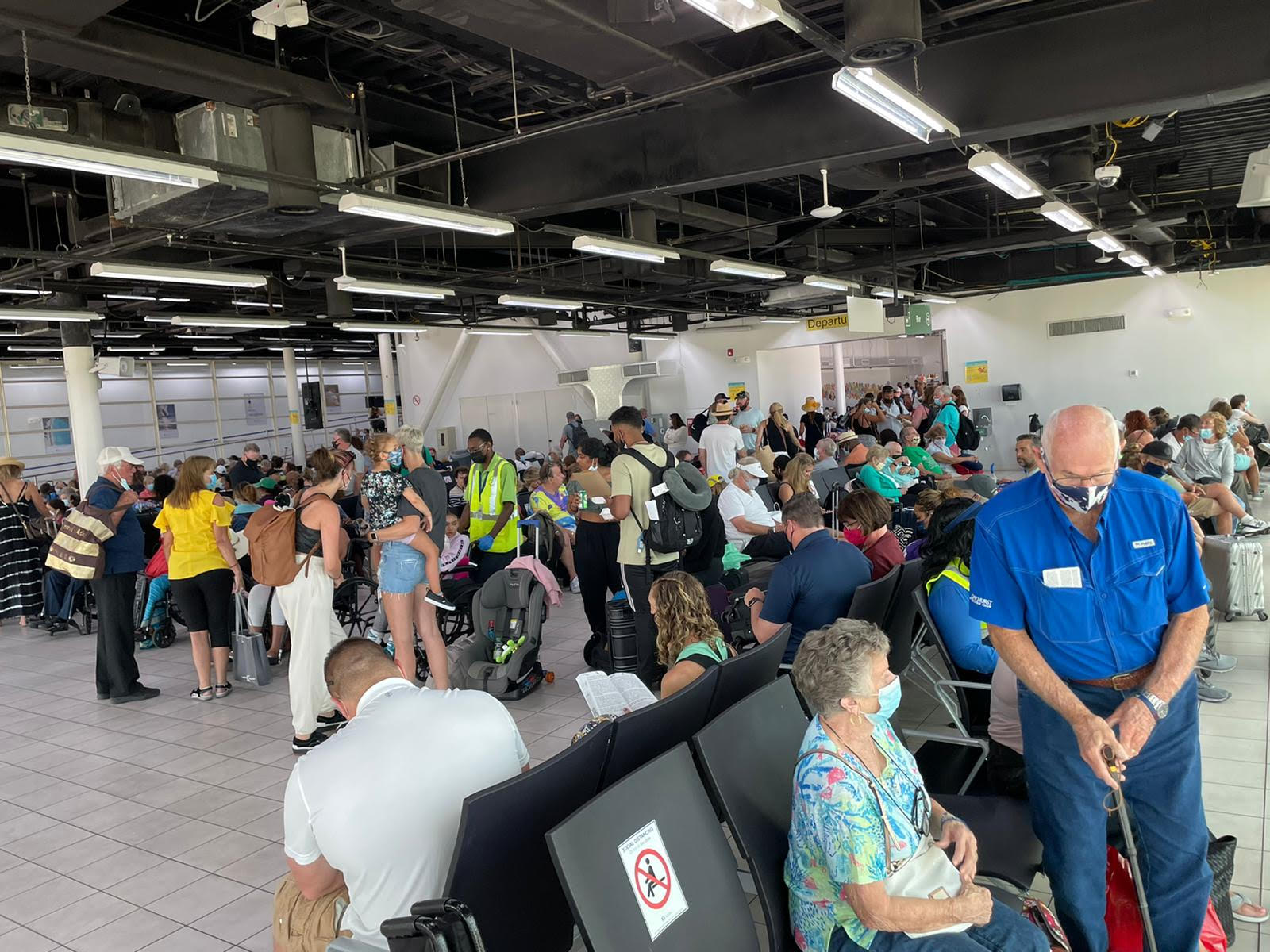 It's quite a spectacle. You can also pick up a memento Avgeek t-shirt or airliner landing fridge magnet, flavoured rum in a fancy bottle and well-priced gems, all tax free, in the little tourist shop. Cocktails are good too.

Even in challenging times for travel, 60 plus delegates, including international visitors from France, Norway and the UK (OneSky's Adam Twidell and I flew from Paris with Air France) gathered at The Simpson Bay Hotel Resort in St Maarten.

This 'Un-Conference', as its founder Cdr Bud Slabbaert describes it, was created to help improve and build Caribbean Air Lift. Belgian-born Cdr Bud, a business aviation strategist, who arrived on the Island seven years ago, aims to develop an aviation resource centre with workshops for periodic events, connecting Islanders with experts from around the world and vice versa. "I'd like to see it develop into a research and development centre for aviation and establish an institute of higher learning," he highlighted in his opening remarks.

Ludmila de Weever, Minister of Tourism, Economic Affairs, Transport and Telecommunications of St Maarten, applauded the initiative. She highlighted how having reliable aviation partners, backing sustainable air lift will help aid the recovery.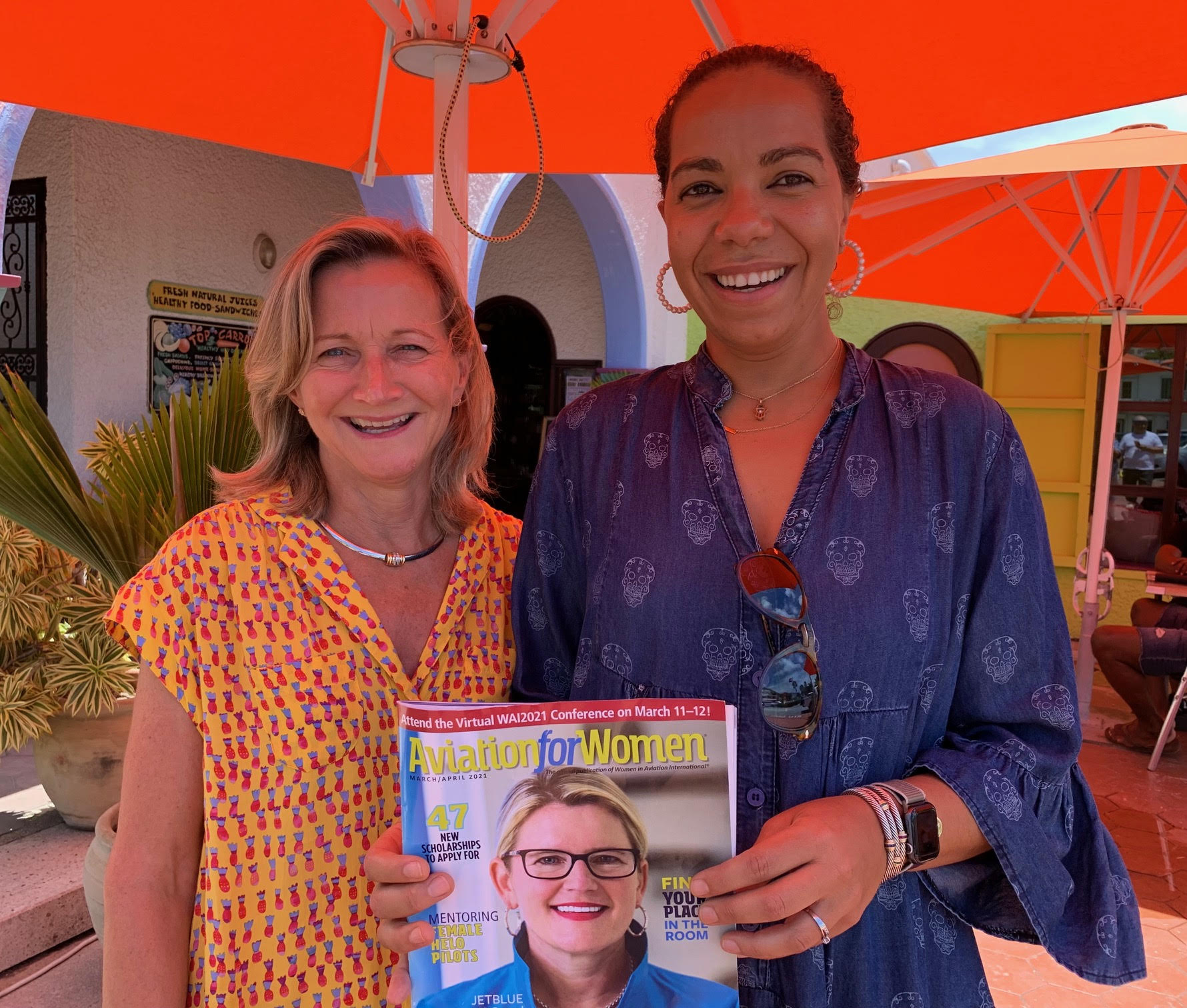 "A thriving aviation sector in St Maarten is indispensable for attracting investment to our shores," she said. Air links are aligned to job growth and entrepreneurial opportunities. That's why we took the bold, but measured, decision to re-open international airlift as early as was safely possible last year, especially to the USA," she said.

It is quite apparent from the airport footfall that US travellers are back. It desperately needs a new passenger terminal – its temporary one is bursting with people and long queues outside can mean missed flights. Its shiny new one (built in 2016) was tragically destroyed during Hurricane Irma in 2017.

Hat tip to the St Maarten aviation authorities though. Health and safety for arrivals and departures is thorough. International travellers must submit a negative PCR test result within 72 or 120 hours of departure to the Covid-19 Electronic Health Authorization System (EHAS). The reviewing process takes up to 12 hours to process, and travellers are then pre-approved or rejected. Every traveller pays US$30 for insurance to ensure that hotel accommodation (up to US$125 per night) and medical expenses are covered in the case of a positive test result while in St Maarten, resulting in a two-week quarantine.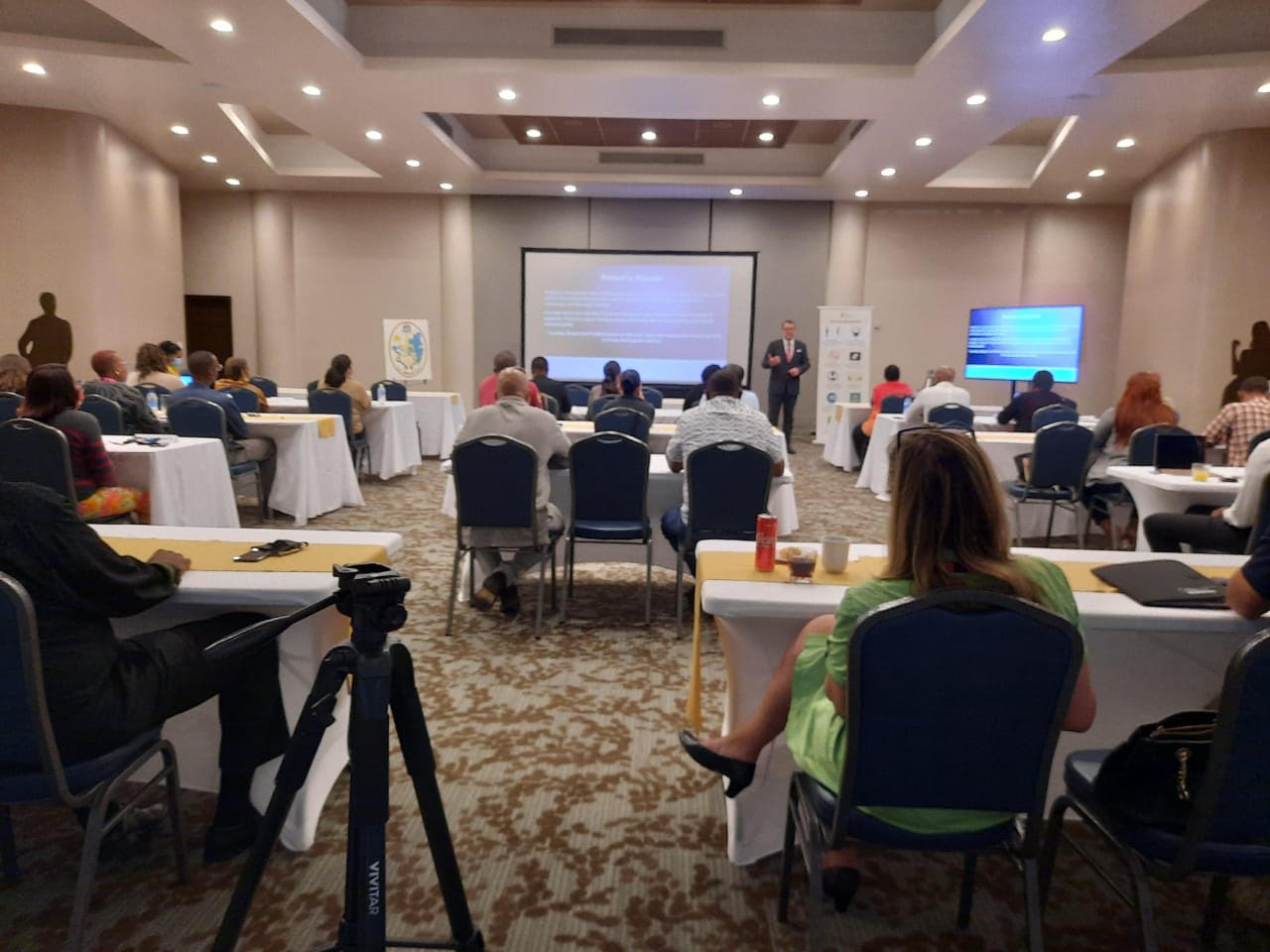 The Island's hoteliers administer temperature checks daily. Its EHAS portal pings you every morning to record your results. Prior to departing travellers must take a PCR or Antigen test and show a negative result. (I paid US$100 in cash at a health facility just by the local casino. My French colleagues took a taxi to the French side of the Island and were given a free test. They didn't have to isolate for 10 days either.)

Flying around the Caribbean – not that easy

Trevor Sadler, CEO of InterCaribbean Airways from the Turks & Caicos, couldn't get to the event by his own airline. He flew to Miami and then Charlotte NC, choosing an overnight versus an otherwise 'extraordinary' high air fare to St Maarten. This illustrates how difficult it is to get around by scheduled airline and why business aviation has strengthened. Tropic Ocean Airways' CEO Rob Cervolo quipped: "It's quicker to get from Miami to Singapore – than around the Caribbean."

Sadler wanted to see how the airline, local governments and regional airlines can work together to improve service. Over eight years, it has connected Havana in the North to Georgetown Guyana in the South. Participation in GDS and online travel agencies has raised interest in the region, and increased traffic 300-400%. Half of its passengers come from around the world, including Australia.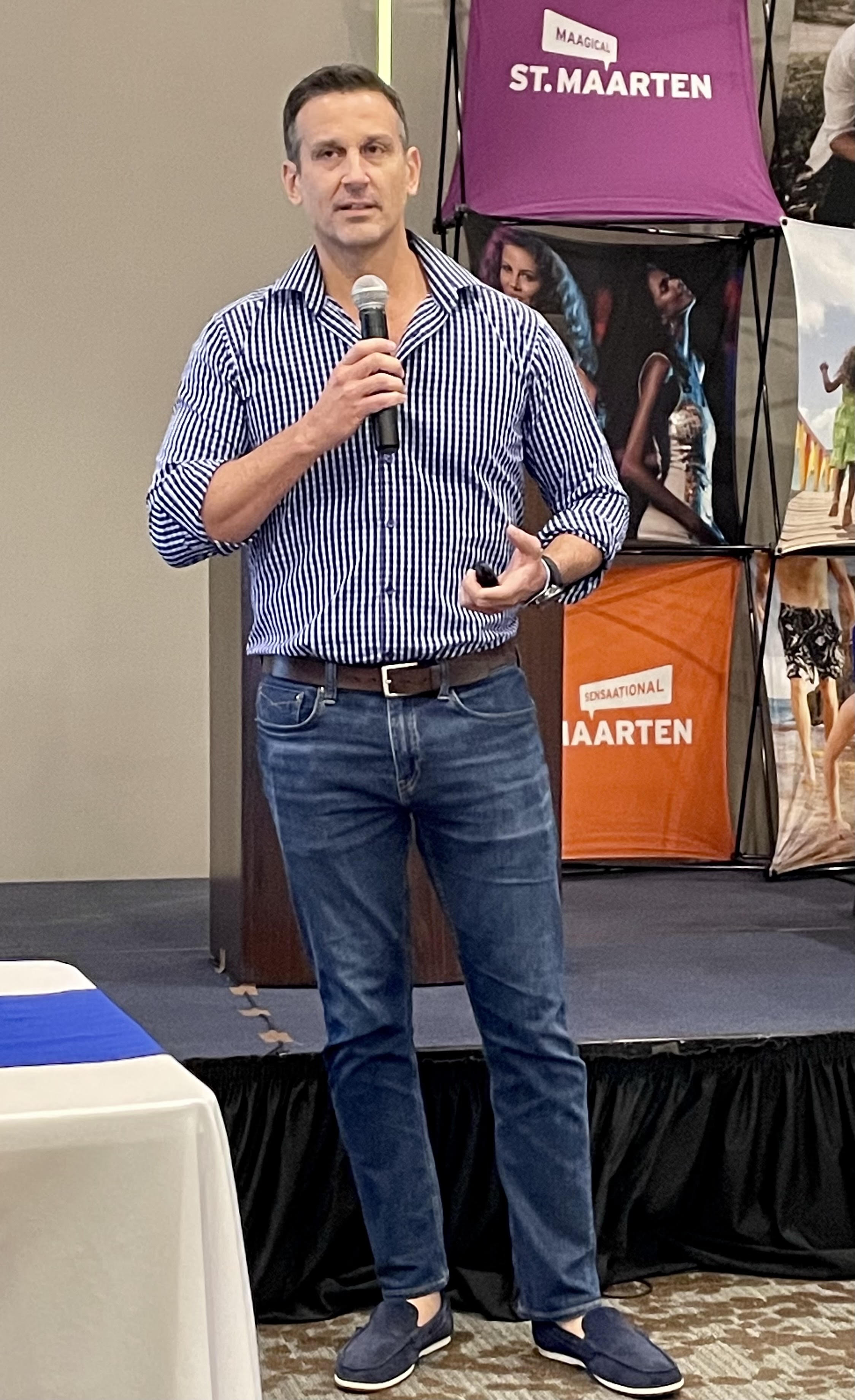 Air Belgium's Chief Commercial Officer Philippe Wilmart, speaking on Zoom, talked about building up a Caribbean network from Brussels Charleroi Airport (CRL). It flies to Martinique (FDF) and Guadeloupe (PTP) in a triangle pattern.

We saw 20,000 Belgian tourists annually flying out of Paris to the Caribbean, and wanted to offer a more convenient service out of Charleroi cheaper than Paris or Amsterdam," he said. Charleroi draws in passengers from northern France, western Germany and Southern Netherlands – all a 1hr 30min drive away.

During the pandemic the airline ratified inter-Caribbean partnerships using local regional airlines to connect European passengers with Islands like St Lucia. It's now using Air Caraïbes for beyond service to St Maarten and Curaçao and will work with others for connections to Antigua and Aruba. Belgians like to cruise, so he sees opportunities with cruise lines' home porting around the Caribbean.

Frontier Airlines' VP Network and Operational Design Josh Flyr highlighted its new Orlando St Maarten route, starting in July, will disrupt the legacy carriers' $1,000-plus fares. It's coming in with $200-$300 return fares – and a goal to pull new flyers away from cars and capture discretionary spend. New charter airline GlobalX, with a newly awarded AOC, is getting ready to start Airbus A320 charters to St Maarten from Miami and other US leisure cities. Last week airport representatives were at Routes Americas in Orlando – they'd love a direct flight from the UK, COO Michel Hyman told me.

Business jets and regional aircraft working together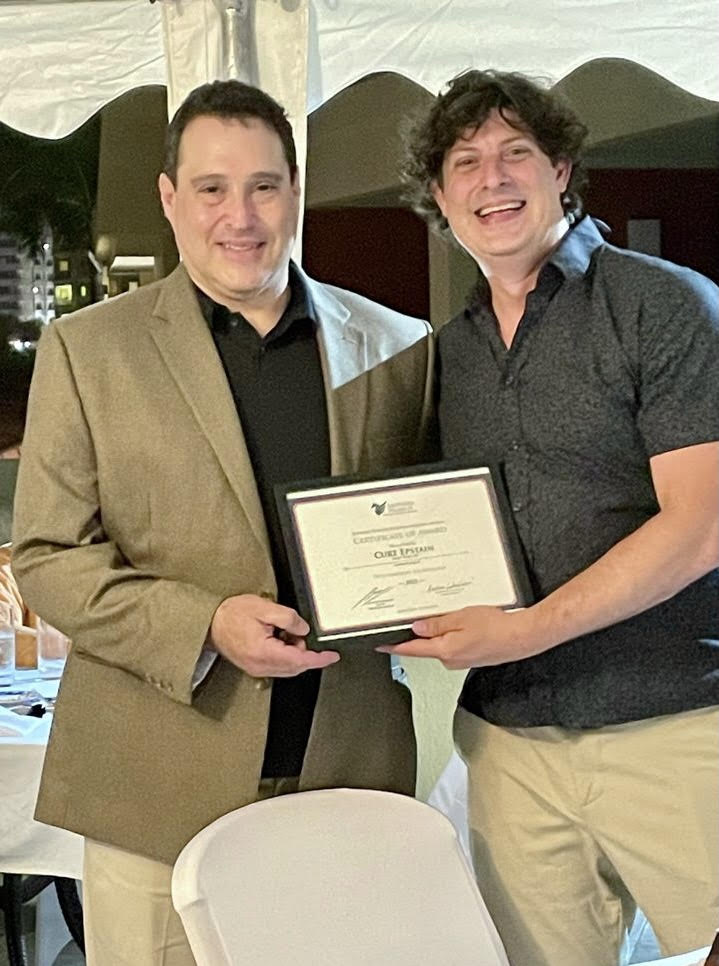 Single-engined Caravans, Twin Otters are accepted by the highest of rollers coming into the region. St Barth Commuter's Cessna Caravans connect incoming private jet passengers to their properties and yachts on the nearby 10,000-resident island.

Several resorts are now eyeing the acquisition of seaplanes for direct-to-resort service. Tropic Ocean Airways is planning a base in Antigua, having set up one in Panama.

"The Caribbean lacks the last-mile strategy – getting people around," said Rob Ceravolo. "Our hubs are chokepoints. A 20min flight using seaplanes between islands is not worth it if you get stuck for an hour-and-a-half in customs and immigration processing."

"Land is scarce and if you build a runway on Walker's Key, for instance, you'll take half the island away. These islands don't need more development, they need preserving."

It wasn't long before CARIBAVIA turned to the new eVTOLs. They promise great development as point-to-point air taxis but they are not there yet, said Rob Ceravolo – just little more than flying batteries. The infrastructure isn't either and this is needed to create a mass transit product."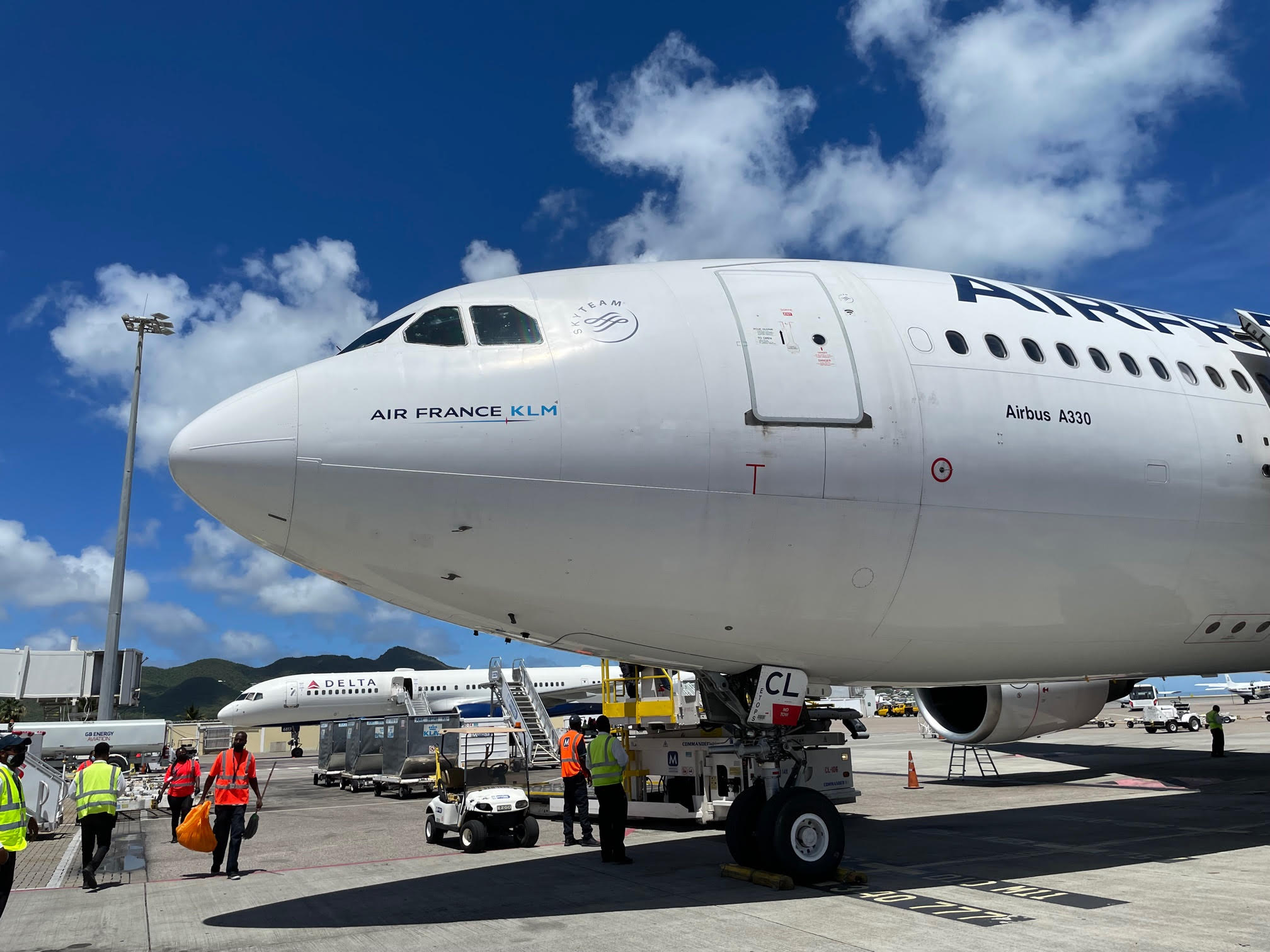 Fabrice Danet, General Manager of Airport St Barth and Bertrand Magras, Managing Partner & Accountable Manager, St Barth Commuter, agreed. "eVTOL will change what the airspace will look like, but 20 to 30min flights are within the range of the battery technology now."

Seaplanes that can land on both water and runways are the immediate solution to inter-island service development, being environmentally friendly too. The cost structure is manageable and, with good maintenance practices, so too is salt-water mitigation. "Give me a dock or a beach and I'll create airlift with minimal environmental impact," added Ceravolo.

Elite travellers happily connect on to regional airlines such as St Barth Commuter and Winair to get to the region's nearby islands.

St Croix's Bohlke International Airways CEO William Bohlke Jr commented business aviation connects the dots around the Caribbean making such services extremely important in the region, given its limited regional commercial service. It helps local businesses too.


Bohlke and other speakers noted the similarities in clientele travelling to the Riviera and Caribbean, noting economies rely not only on business aviation, but yachts and helicopters too. Emma Watson, MD of HeliCaribbean talked about heli yachting and shared clients with HeliRiviera, Cote d'Azur. Umberto Vallino, former marketing manager of Cannes Mandelieu Airport shared what makes a successful FBO. It's not a destination. I'm happy if passengers are not lounging around, he said. The facilities are important for crew, however. Airport Consultant Dr Patricia Ryan ran a very interesting workshop on airports in the future, highlighting it's the experience that people remember and how few airports really give passengers the information they need regarding travel – on their websites and apps.

An introduction to Ms Sabina Ampora, HR worker at the detention centre, was a pleasure. She and 69 colleagues enjoyed listening to Leif Ytterstad, Head Butler and Trainer in the Sky at Fort Lauderdale, FL based DaVinci Training. He adapted his talk (on etiquette and protocol) to reflect the sometimes intense environment they encounter.

"Coming from outside the wall, it is a very different world for us. We have to find a way to tell our charges that things are not possible sometimes. This gave us some excellent preparedness. Would we do this again? Absolutely, anything that helps us maintain a positive mindset is good."
So, thank you CARIBAVIA. It re-energised me after being stuck at home for many, many months. I'd like to return next year."

Also see BTN 21 June Caribbean Report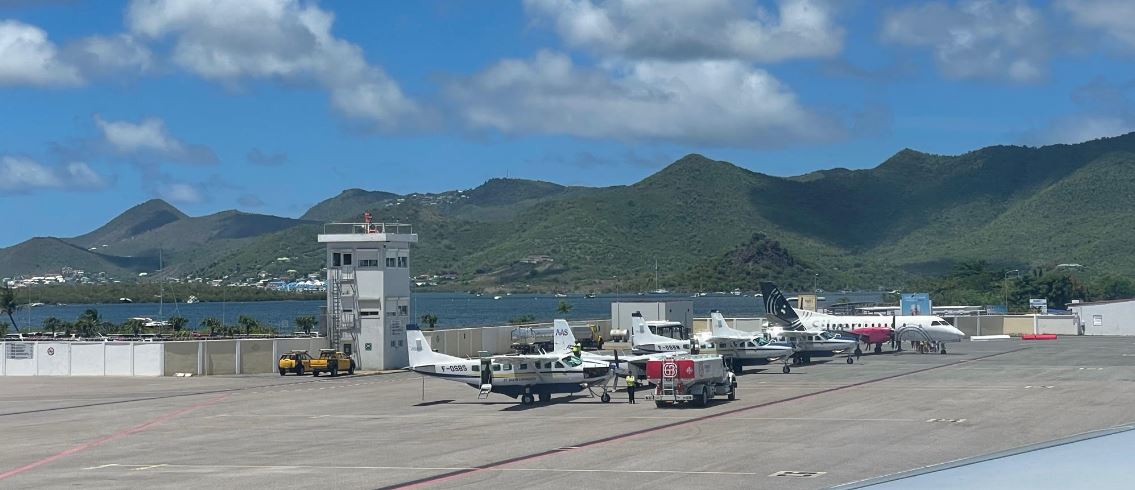 OUR READERS' FINEST WORDS (All times and dates are GMT)
All comments are filtered to exclude any excesses but the Editor does not have to agree with what is being said. 100 words maximum
---
No one has commented yet, why don't you start the ball rolling?
---