British Airways announced last week, not surprisingly, that the Boeing 747-400 has probably flown its last scheduled commercial service, another casualty of Covid-19.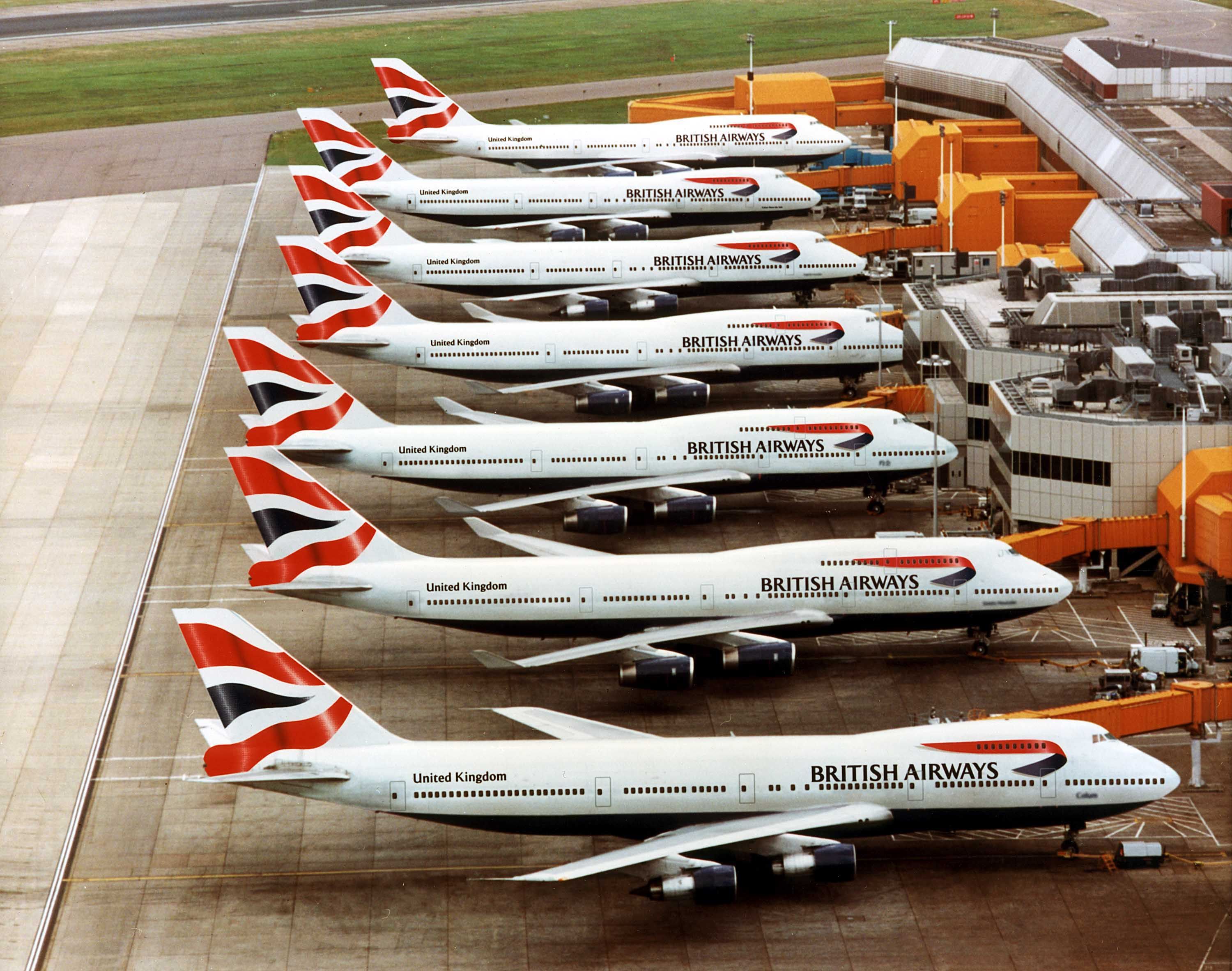 In truth it has come to its life's end, a dinosaur from an earlier age when fuel was cheap, most airlines offered First Class for those who could afford it, and the upper deck cabin filled up very quickly.

BOAC operated its initial 747 London to New York service on 14 April 1971 and in July 1989 took to the skies with the stretched 747-400, the aircraft type the airline still flies today.

For the next decade the airline took delivery of 56 more of the aircraft, with its final plane delivered in April 1989. At the time, it was the largest passenger aircraft in the sky, and it remained so until the Airbus A380 first flew in 2007.

At one-point British Airways operated 57 747-400s. The original aircraft featured 27 First Class seats and 292 in Economy. Initially, the upper deck, widely described as the bubble, contained a lounge, with lounge chair seating. It was known as the 'club in the sky' and the aircraft also played host to the world's very first flat-bed seat which British Airways pioneered in 1999.

British Airways recently refreshed the interiors of a number of its 747 aircraft which were expected to remain in service for several years to come.

It remains to be seen if BA decides to operate a series of heritage experience flights. It failed to do so with Concorde, an unpopular decision. SEE AND FINALLY

www.ba.com

www.boeing.com/history/#/video/the-incredible-story-of-the-747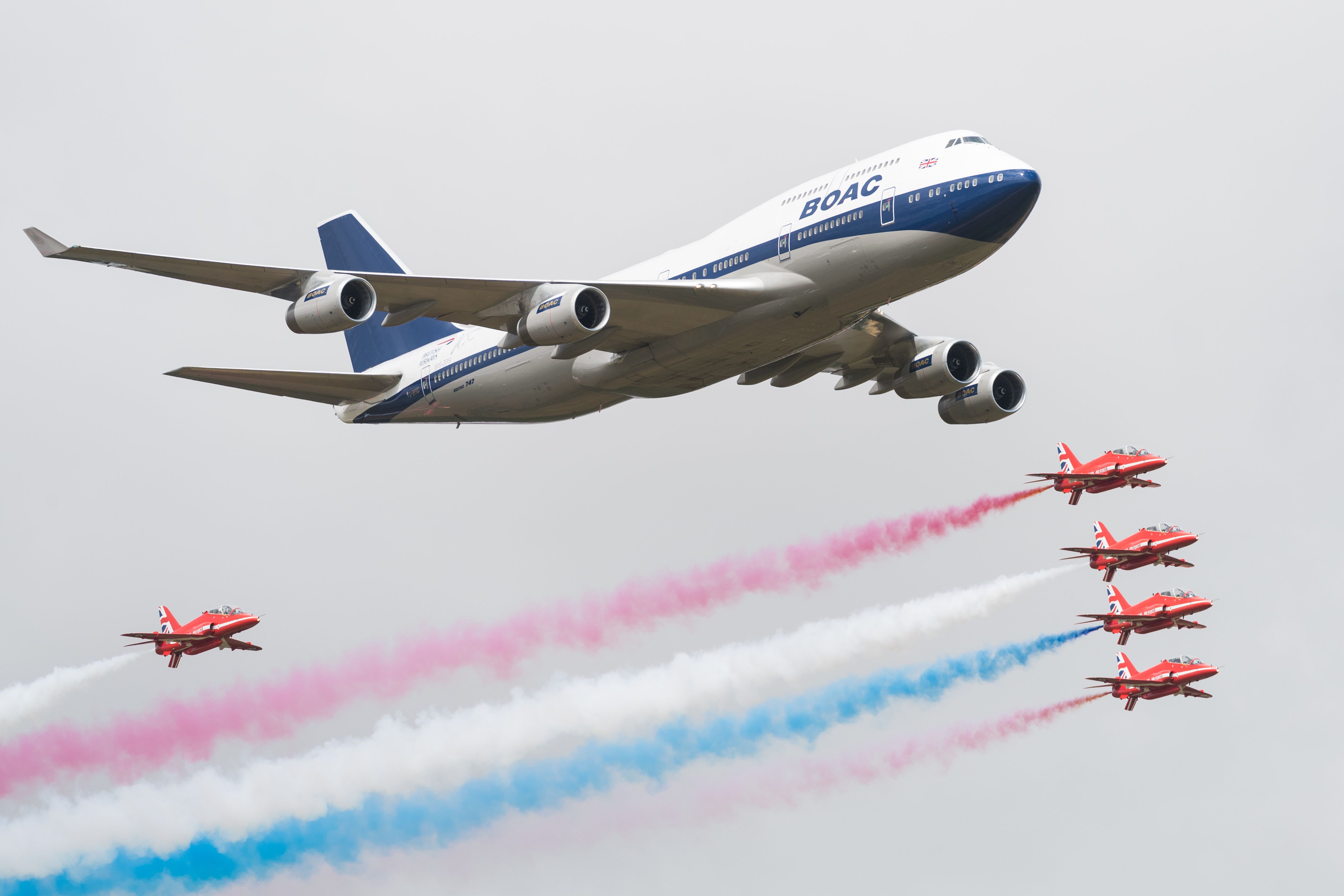 OUR READERS' FINEST WORDS (All times and dates are GMT)
All comments are filtered to exclude any excesses but the Editor does not have to agree with what is being said. 100 words maximum
---
Allan Schoenherr, Prague, CZ
Apologies but I think there is a typo here: For the next decade the airline took delivery of 56 more of the aircraft, with its final plane delivered in April 1989." I think the last 747-400 was delivered in April 1999? Otherwise great article, thanks again!
---
Richard Phillips, Alton
Can I add BA initially flew the 136 series with Pratt & Witney power. In my first two years of flying (77-79), I had six engine shutdowns. You speak to modern day pilots and they're horrified. The P & W's were so unreliable. Of course, once the 236 series Rolls Royce powered 747's appeared on the scene, reliability improved but RR engines still had their moments. One thing that has improved during current times is reliability. Yes, sad to see the 747's retired, but a pragmatic decision. Always look forward to Mondays and your excellent news items, thank you.
---
Richard Phillips, Medstead, ALTON
Malcolm re the Shah ! I overnighted in Tehran three weeks before the Shah was overthrown. I remember the tank parked outside the hotel main entrance & the crew was not allowed out; we were perplexed ! As a young steward, I operated on the 747 100/200 series between 1977 & 1988, so didn't operate on the 400 (I transfered to the flat earth fleet). Best time of my life; great times, great stories. Of course, during the 80's, there was a buzz around BA. Concorde, 747, King & Marshall etc. Fond memories. Richard
---
franco mancassola, USA
When the fuel was cheap? Now fuel is at its lowest level. Yes, a great aircraft!!
---
Malcolm Ginsberg, London
Me too please as well. Upstairs. My last BA 747 flight was in the bubble with Mr Walsh downstairs in First
---
Tim Smith, London
PS. Put me down for a heritage ride please.
---
Tim Smith, London
Airbus A380 v Boeing 747. Upstairs in both. The Boeing gets my vote. The bar is much nearer on Virgin v Emirates and it is much more exclusive.
---
Malcolm Ginsberg, London
Wonderful aircraft the Jumbo. My probable first 747-200 flight was First on Iran Air from Heathrow to New York on the actual aircraft that took the Shah's family out of Tehran. 11 February 1979. Gun guard on the top deck. Linda and I had not a clue what was happening. Came back on QE2.
---