14 MAY 2012
BTN DISTRIBUTION
BTN also goes out by email every Sunday night at midnight (UK time). To view this edition click here.
The Business Travel News
PO Box 758
Edgware HA8 4QF
United Kingdom
+44 (0)20 8952 8383
info@btnews.co.uk
© 2021 Business Travel News Ltd.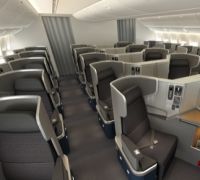 Currently trading in Chapter 11, and the subject of various takeover rumours American Airlines has announced an investment of several hundred million US Dollars to redesign and refresh the airline's international wide-body fleet.

All of American's Boeing 777-200ERs will be redesigned to a two-class cabin configuration to better match capacity and demand. The aircraft cabin will feature unique mood lighting and a dramatic archway and ceiling treatment to create a feeling of spaciousness similar to the airline's new 777-300ERs, the first of which American plans to receive later this year. A Business Class stand-up bar, stocked with snacks and refreshments, is for premium customers. Wi-fi will also be available in-flight.

American intends to retrofit up to half of its existing 767-300ER aircraft. Those that are redesigned will operate the new configuration with fully lie-flat Business Class seats and all-aisle access. The remaining 767-300ERs that are not redesigned will be retired over time.

"This is something our people are excited to see as we work toward a new and modern American Airlines," said Virasb Vahidi, American's Chief Commercial Officer. "Our decision to invest in our international wide-body aircraft demonstrates significant forward progress, consistent with our plan, and paints a picture of the future for our customers and people." www.aa.com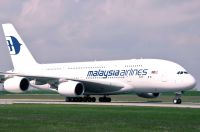 Passenger numbers through BAA's airports in April totalled 9.1m, a 0.1% increase on the same month last year. Year-on-year comparisons are complicated by the timing of Easter so combining March and April traffic reveals a year-on-year increase of 1.9%.

For Heathrow the figure was 5.8m, marginally up on April 2011, but another record month for the airport. Heathrow's load factors continued to increase, rising 0.1 percentage points in April, to 76.4%. The average number of seats per aircraft was also up, rising 1.1% to 197.6. This can be explained by the airlines better use of capacity and the increasing number of Airbus A380s now in the schedules, usually replacing a smaller Boeing 747. Cargo movement was down 1.1% across the group and 2.5% at Heathrow, in line with the global economic climate.
The decline in Stansted's passenger numbers was 2.7%, in fact the lowest level in nearly a year. Aberdeen passenger numbers improved by 11.0%, reflecting the strength in energy related traffic, whilst Glasgow recorded a 6.7% increase. Edinburgh Airport, the sale of which was agreed in April to Global Infrastructure Partners for £807.2m, saw passenger numbers down -1.1%. www.baa.com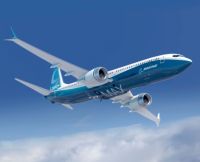 With total 737 sales edging towards the 10,000 point (9,375 orders and 7,010 delivered) Boeing is pressing on with the development of the latest incarnation, the MAX.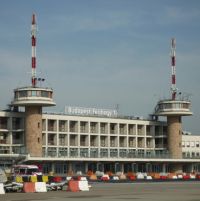 Following the collapse of the national airline Malev, Budapest Airport will move all airline operations from Terminal 1 to Terminal 2 during the night of 29-30 May 2012. From 30 May 2012, all easyJet, Germanwings, Jet2.com, Norwegian and Wizz Air passengers will depart from Budapest Airport's Terminal 2B. Passengers flying on these airlines will arrive at Terminal 2A (from Schengen countries) or at Terminal 2B (from non-Schengen countries).

In a statement the airport company said that following the demise of Malev it has no other choice but to reduce costs by combining operational areas, and make the best use of the infrastructure at the more modern Terminal 2.

Negotiations are underway with Hungarian state railway company (MÁV) and the Budapest Transport Center (BKK) to offer seamless transport connections between the railway station at Terminal 1 and Terminal 2. During the first two weeks, Budapest Airport's ground transport partners, Főtaxi and Airport Shuttle Minibus, will offer special services between the two terminals. The Budapest Airport's offices will remain in Terminal 1, and will be accessible via Gate B only. General aviation and air cargo remain operational in the area near Terminal 1, as before. www.bud.hu/english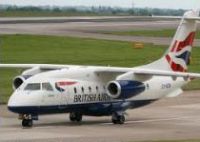 British Airways is to introduce a new service from London City Airport to the Isle of Man. The airline will operate a single flight from Ronaldsway to the dockland airport from 28 May. This will increase to three services weekly daily, one on Saturdays and two on Sundays from 25 June. The operation will be flown by a Eastern Airways single class Saab 2000 under a leasing agreement that includes flight deck and cabin staff all of whom work in BA uniforms.

In another move CityFlyer is to withdraw its twice daily flights to Copenhagen from 24 May but it is hoped that Sun Air will resurrect the route in September using the smaller (32 seats) Dornier 328 jet. Sun Air flies from LCY to Billund.

Now very well established, CityFlyer carried 1.1m passengers out of London City in 2011 with a load factor of 68% both up on the previous year. The owner's' confidence in the operation is shown by the acquisition of a further Embraer 190 (98 seats) for the Aberdeen route which starts 23 September and an upping of frequency to some of the carrier's 22 destinations. Germany is a possibly for further expansion. www.ba.com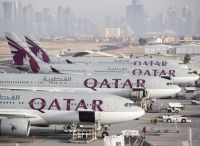 Myanmar and Iraq are among the highlights of new routes announcement by Qatar Airways, emphasising Doha as the hub to and from Europe.

Scheduled flights to Iraq will begin on 23 May with Erbil in the north, followed two weeks later by services to Baghdad on 7 June. Each route will be served with four-flights-a-week non-stop from Doha.

Effective 25 July, the airline will launch flights to Kilimanjaro, its second gateway in Tanzania. The daily services operate via Nairobi.

Beginning 15 August, Qatar Airways introduces its third African destination of 2012 with the introduction of services to Mombasa. Each of the daily flights will operate via the Tanzanian capital Dar es Salaam. In March, Qatar Airways began flights to Rwanda's capital city of Kigali, the carrier's first African route of the year.

And starting 3 October, Qatar Airways resumes operations to Myanmar following a four-year absence on the route, linking Doha with the capital Yangon. With political reform taking place in Myanmar at a rapid pace, interest in the South East Asian country has gathered momentum from both a business and tourism perspective. Perth begins 3 July, three times per week and goes daily in December. The airline already flies to Perth, also three times per week. www.qatarairways.com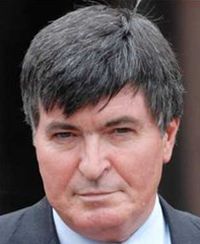 Readers are reminded that submissions to the All Party Aviation Group (APPG) inquiry into the competitiveness of the UK's aviation industry have until 16 May to make their written submissions. AERBT has submitted its suggestions backing Northolt.

Brian Donohoe, Chairman of APPG said: "There is just days to go before our Inquiry stops taking evidence. We want to hear from the widest possible group of experts from within the aviation sector and beyond. From airlines and airports, environmental groups, trade associations, think tanks, academics and individuals: I would encourage everyone with a view on how the UK can maintain our competitiveness in global aviation to get in touch and let us know your thoughts. What's more, to encourage submissions and make responding as accessible and simple as possible, we have stipulated that responses must be no longer than two pages. We cannot do our job without the involvement of expert opinion, and we're relying on those people who work in the sector to help contribute to one of the most important debates in UK policy-making. So please get in touch and let us know your thoughts." Submissions to aviationappg@mhpc.com
Forget all this business about the problems at what was Immigration and is now called Border Control.
In truth the British love to queue. The real idea is to train foreigners on what to expect once they have passed the airport gatekeepers.