29 NOVEMBER 2010
BTN DISTRIBUTION
BTN also goes out by email every Sunday night at midnight (UK time). To view this edition click here.
The Business Travel News
PO Box 758
Edgware HA8 4QF
United Kingdom
+44 (0)20 8952 8383
info@btnews.co.uk
© 2021 Business Travel News Ltd.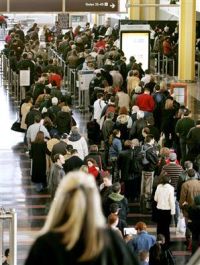 A security screening rebuttal, noisily promoted by some of the US media, seems to have been ignored by the American travelling public.
Typically at St. Louis's International Airport very few have chosen pat-downs instead of full-body scans, according to the Transportation Security Administration.
Small groups of protesters holding signs have shown up at some airports to demonstrate against the heightened security measures but reports seem to indicate that this is usually happening with TV camera's in tow. It does seem that for the most part travellers stoically accept that body scans are a necessary evil, rather like security queues. www.tsa.gov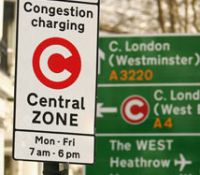 Transport for London has announced that motorist can now pre-register for Congestion Charge Auto Pay (CC Auto Pay) accounts. Once it has been set up drivers need never worry about being fined again as they will only be charged for the days they travel within the zone and charges will be automatically deducted from their debit or credit card.
To pre-register for CC Auto Pay drivers will need a credit or debit card and will have to pay a £10 registration charge for each vehicle on the account. The new scheme will go live from 4 January 2011.
Next year the daily charge for driving within the Congestion Charging zone will increase to £10. For CC Auto Pay customers it will be £9.
A number of other changes to the Congestion Charge scheme will also come into effect soon, including the removal of the Western Extension. The last charging day for this area is Friday 24 December 2010. The Congestion Charge will be suspended as normal over the festive period. From Tuesday 4 January 2011 the Congestion Charging zone will revert to substantially the same boundaries as existed prior to the Western Extension. www.cclondon.com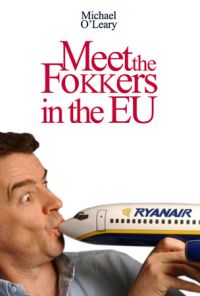 Ryanair is making the pace by an unprecedented alliance with some unlikely partners including Etihad Airways, Norwegian and Australia's Virgin Blue, to lobby for an extension of government credit to airlines.
The US and leading European Union governments, including the UK, offer credit to overseas purchasers of expensive technology and infrastructure, including aircraft, to encourage exports.
However, carriers in Europe and the US cannot access the credit under an agreement between Brussels and Washington, as this would be deemed state aid.
Calling itself "The Aviation Alliance", and headed by the redoubtable Michael O'Leary, the group wants no limit on the amount of export credits extended to all airlines, no increase in the fees for credit and no reduction in the proportion of the cost of an aircraft that can be financed.
British Airways boss Willie Walsh (and the major European and US carriers) is against the practice, arguing the expansion of Emirates and other Middle East airlines was being subsidised by tax payers.
The issue is coming to a head in talks on a new set of global rules due to be finalised by the end of this year through the Paris-based Organisation for Economic Co-operation and Development. www.ryanair.com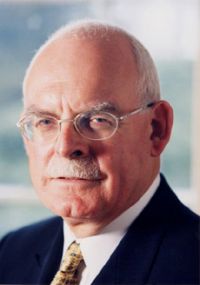 Sir Michael Bishop has been elevated to the House of Lords and will sit on the Conservative benches.
A keen advocate of Heathrow it remains to be seen whether he will mention when the opportunity arises that the present Government has overturned the results of an expensive and time consuming public enquiry regarding the third runway.
Lord Bishop (his title is yet to be announced) is Chairman of the Board of Trustees of the D'Oyly Carte Opera Company which he personally sponsors. A product of Mill Hill School in North London he was the senior partner in a management buyout of British Midland Airways in 1978. Bishop sold his majority shareholding to Lufthansa in 2009, retiring from the company. He led the campaign which eventually became 'Open Skies', the opening up of the North Atlantic to airline competition. With Bishop it was the winning rather than the taking part. Bmi did not take up the opportunities offered by the new treaty. www.guardian.co.uk/media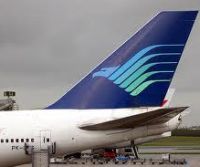 Garuda Indonesia, Indonesia's national airline, is to join the SkyTeam airline alliance. Garuda will expand SkyTeam's presence in Southeast Asia, adding 30 new destinations to the alliance network. The airline serves 28 domestic and 18 international destinations and recently flew back into Europe (Amsterdam) for the first time in this decade.
Garuda already co-operates extensively with China Airlines, China Southern, Korean Air and Vietnam Airlines, and will establish additional codeshare agreements with other SkyTeam partners. The joining process leading to full entry is expected to be completed by 2012. www.skyteam.com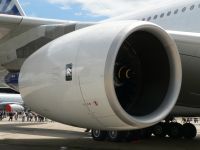 Rolls-Royce, whilst it struggles to sort out the Qantas A380 blowout and its consequences, has, on the positive side, announced a large contract to provide engines to Air China. This brings the company's total value of deals in the Asian country over the past fortnight to US$3bn.
Air China has selected the Trent XWB engines for the ten Airbus A350s it has on order and Trent 700 engines for ten Airbus A330 aircraft in a deal worth US$1.83bn.
The latest contract comes soon after a US$1.22bn order from China Eastern Airlines to supply Trent 700 engines for 16 A330s – a transaction that was announced in Beijing with great fanfare during a visit by British Prime Minister David Cameron.
As regards the A380, Qantas at this point of time has put one aircraft back into service and hopes to run a full Christmas programme. www.rolls-royce.com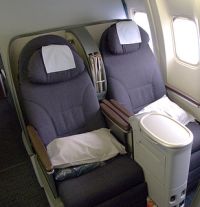 United Airlines is to introduce a Washington to Lagos service on 13 December 2010. It is a continuation of a Washington Dulles – Accra service introduced in June of this year. Departing Lagos at 21:30 it arrives just after 06:00, just in time to meet most of the nearly 300 United daily departures.
Flights from Lagos will be operated with Boeing 767 aircraft. It features six seats in United First, 26 in United Business, and 151 in United Economy, including 74 United Economy Plus with extra legroom and more personal space.
Delta Airlines operates daily from Lagos to both New York Kennedy and Atlanta, both flights connecting to Baltimore Thurgood Marshall Airport. www.united.com