1 NOVEMBER 2010
BTN DISTRIBUTION
BTN also goes out by email every Sunday night at midnight (UK time). To view this edition click here.
The Business Travel News
PO Box 758
Edgware HA8 4QF
United Kingdom
+44 (0)20 8952 8383
info@btnews.co.uk
© 2021 Business Travel News Ltd.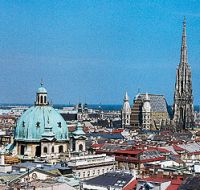 Austria is to follow Germany and introduce what it calls an "ecological air travel levy" similar to Germany's new tax scheme due to be effective 1 January 2011.
Passengers boarding flights in Austria will be charged €8 for European flights and €40 for long haul flights. The tax is expected to raise €60m in 2011 rising to €90m in successive years.
Airlines in Austria have already criticized the new tax and said they will pass it on to their passengers. Senior people have pointed out the situation in the Netherlands, where the government was forced to rescind a green tax after passengers started avoiding the country's airports. The new duty could be a boon for Bratislava, connected to Vienna by Danube river, roads (40 miles) and train. www.austrianairlines.co.uk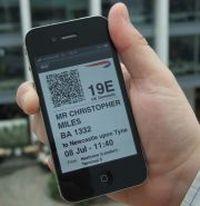 Blackberry users can now take a step into the future and board British Airways flights using the airline's new Mobile Boarding Passes (MBP). The MBP can be used when customers travel on any British Airways operated domestic flight and to many European destinations.
Users of Android-operated mobile smartphones will also benefit from the new functionality following its successful launch to iPhone users in July. Over 30,000 customers have used the Mobile Boarding Pass on their iPhones to fly on BA flights since it was introduced.
British Airways was the first airline to develop an App for customers in the UK. The App ensures customers have access to real time flight information about their upcoming trips, full integration with their Executive Club details and easily and smoothly guide customers through each stage of their flight process. It also provides a dedicated travel news section, frequently asked questions and a link to BA's website.
Mobile Boarding Passes can only be used by customers who are members of the British Airways Executive Club but the basic membership is free. www.ba.com/apps
Airbus has confirmed that Hong Kong Airlines, partially owned by the independent Beijing-based carrier Hainan Airways, has finalised a contract with Airbus covering the firm order of ten more A330-200 long range aircraft and converted an existing order for 15 A330s to the A350 XWB.
Deliveries of the newly ordered A330-200s will begin in 2012, while the carrier's first A350 XWB will arrive in 2018. The aircraft will be operated across a long haul network currently being developed by the airline to link Hong Kong with a wide range of destinations in Europe and North America. To date the airline has taken delivery of two Airbus A330s and in June inaugurated non-stop services to Moscow. www.hkairlines.com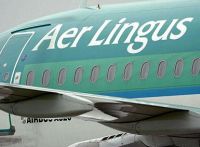 Aer Lingus has confirmed an entirely new three times weekly service between Shannon and Paris Charles de Gaulle, commencing on 17 December 2010.
The introduction of the Paris route brings to eight the total number of destinations served by Aer Lingus from Shannon Airport, with up to 59 flights per week available on flights to Heathrow, Paris, New York and Boston, and Aer Lingus Regional services to Birmingham, Bristol, Glasgow and Manchester.
Paris offers an alternative connection (to Heathrow) to and from the east. Shannon Airport is the gateway to the west of Ireland, sits on the estuary of that name and is close by Limerick, the country's third city. Galway is about 40 miles to the north and Killarney around 100 miles south west. www.aerlingus.com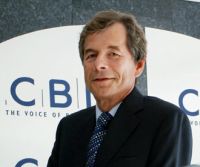 Martin Broughton, Chairman of British Airways, gave vent to his feelings regarding airline security when asked a question at the CBI Conference last week. It could not be confirmed but it might be that he, the most senior man at BA, had been put through a frustrating time when recently passing through an airport.
Mr Broughton said many of the checks were "completely redundant" and added that the UK should stop "kowtowing" to US security demands.
Transport Secretary Philip Hammond quickly signalled his willingness to change the regulations on security checks at British airports. However the rules are not set by Westminster in this case, but by Brussels.
Presently, even in the United States, checks are carried out on a random basis, with the removal of jackets and computers, plus a 100mm limit on liquid containers, opened or unopened. However a serious bomb alert on Friday (29 October) in the freight depot at Britain's East Midlands Airport has again focussed public opinion on security. Mr Broughton's frustrations may have to remain. www.ba.com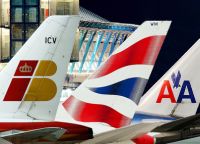 American Airlines, British Airways and Iberia have launched a transatlantic joint venture including new routes, codeshare agreements on over 2,600 services, and the rescheduling of key flights between London and JFK.
Members of all three frequent flyer schemes can now earn and redeem miles on eligible routes, and also have the ability to mix and match outbound and return fares from the carriers. For the first time BA and AA will also open their Arrivals lounges at Heathrow T3 and T5 to all oneworld Emerald status cardholders landing on either airlines' flights.
AA's CEO Gerard Arpey said that the new schedules, which take effect for the summer 2011 season, would allow for "virtually an hourly service" between London and New York. Schedules between London and Chicago will be similarly adjusted.
The three carriers also announced new routes which "would not be economically viable for a single airline," namely Heathrow to San Diego with BA, New York JFK to Budapest and Chicago to Helsinki operated by AA, and Madrid to LA with Iberia. The four new routes will start from next April. BA also announced a new twice-a-week year round service from Gatwick to San Juan, Puerto Rico from 28 March 2011. www.ba.com www.aa.com www.iberia.com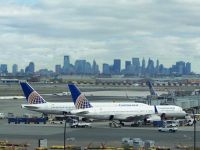 United Continental - Holdings Inc, the world's largest airline, has announced plans to launch services on several new non-stop routes in 2011 as it begins to optimize the combined route networks of United Airlines and Continental Airlines. Continental, as already noted in AERBT, went to a five times daily service from Heathrow to Newark-New York yesterday.
Continental will add new flights between Houston and Bakersfield and Palm Springs, California; Cedar Rapids, Iowa; Grand Junction, Colorado; Hobbs, New Mexico; Reno, Nevada, and Montreal (Canada). From Cleveland Hopkins International, Continental will begin services to Cincinnati, Ohio, and from Newark-New York the carrier will begin flights to Des Moines, Iowa.
United plans new service from Washington Dulles to Louisville, Kentucky; Minneapolis/St Paul; Salt Lake City; Tulsa, Oklahoma and Grand Cayman in the Cayman Islands. United will also start new flights from Denver to Amarillo, Dallas Love Field and Lubbock, Texas; from Los Angeles to Austin, Texas and from San Francisco to New Orleans in Louisiana. www.unitedcontinentalholdings.com