Mike Ambrose has led the ERA since 1987. Mike's career began in Flight Operations at British European Airways in 1966. In 1974 he transferred to British Airways' Regional Division where he was responsible for aircraft evaluation and fleet procurement and held other various assignments within the airline.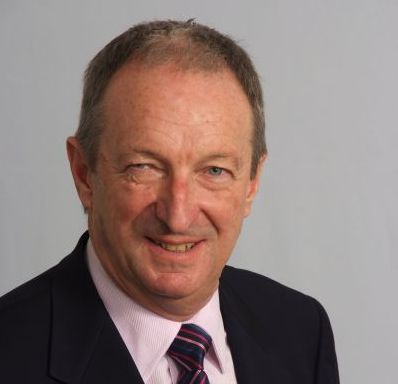 Behind Closed Doors: "To have the right to legislate is not to be right. Industry knowledge and expertise is too often ignored, leading to poor quality legislation that is not fit for purpose."
For a long time now, ERA has advocated the requirement for better regulatory procedures; poor regulation is often the primary cause of unnecessary cost burdens on airlines. With the onset of the financial crisis at the end of 2008, this issue has become even more important for airlines and one of ERA's top priorities. The European Commission has produced its own excellent principles for good governance which define good practice for use by all regulators and service providers. They are based on business principles and common sense. However, in spite of the blaze of publicity in which these principles are often promoted, in practice they are poorly applied.
The development of the Air Accident Investigation Regulation, soon to become law, is a case in point. An agreement was made between the European Commission, European Parliament and European Council of Ministers behind doors which were effectively closed to all stakeholders. There was no opportunity for consultation and much of the documentation was unavailable for stakeholders to comment on. This method of fast-tracking regulation, known as the 'Trilogue' process, is becoming more commonplace, although it is the first time we have experienced it in air transport.
The Regulation could be interpreted to require airlines to fund psychological counselling for all passengers involved in an accident, together with their relatives, with no time limit. Undoubtedly, there will be referrals to the European Court of Justice to obtain a common understanding. So airlines may be burdened with an unlimited liability which is applied to no other mode of transport. If this sounds familiar, then that's because it is! Ironically, while the Accident Investigation Trilogue process was taking place behind closed doors, airlines were publicly suffering under the unlimited liability for the provision of passenger care imposed on them by Regulation 261/2004 as a result of the Icelandic volcano eruption. Ironically, both the Commission and the EU's transport ministers suggested this burden should be alleviated, while at the same time agreeing this new law. So, it would seem no lessons have been learned.
Another example of poor application of the European Commission's "smart regulation" principles is the inclusion of aviation in the EU Emissions Trading Scheme. The EC's consultants who conducted the impact assessment were not obliged to consult with industry experts. DGENV, the department within the European Commission which is responsible for environmental issues, wrote proposals without sharing their ideas with stakeholders. There was no partnership consultation throughout the process which results in loss of face when changes are proposed by industry stakeholders.
There is a reason why stakeholder consultation is important, and it has little to do with democracy. Industry stakeholders have extensive knowledge and experience of the industry they work in, and as such they are able to provide expert advice on the best workable solution. Although it has happened on occasions in the past, Regulators generally do not deliberately insert detrimental clauses into the laws they make. Harmful elements are more likely to be introduced unwittingly, or simply go unnoticed, because the Regulators do not have the expert knowledge required to realise all the effects of their input. Regrettably, they rarely go unnoticed by the lawyers who are the main benefactors of poor regulation, as they attempt to unravel the Regulators' tangled rules.
Lack of appropriate consultation is a problem, but it is not the only one. The current regulatory process allows no provision for the 'final' legislation to be evaluated before it is adopted. More than 1,100 proposed amendments to the ETS legislation were handled in one day by the European Parliament, none of which was assessed. In the case of Regulation 261 on passenger compensation, this was agreed in the Conciliation process which occurs behind closed doors with no possibility of amendment once the doors are re-opened.
The very fact that a law cannot be agreed upon easily by all parties is a significant clue that it may be unworkable. Changes at all stages of the legislative process must be fully evaluated for both practicality and financial impact, and this must be done with the involvement of experts.
Air transport is a key enabler for social and economic growth, and this is particularly important for the regions of Europe. However, airlines can no longer financially sustain this regime of poor regulation. It is now becoming a question of survival as the industry is becoming less and less attractive to potential investors.
OUR READERS' FINEST WORDS (All times and dates are GMT)
All comments are filtered to exclude any excesses but the Editor does not have to agree with what is being said. 100 words maximum
---