13 JULY 2009
BTN DISTRIBUTION
BTN also goes out by email every Sunday night at midnight (UK time). To view this edition click here.
The Business Travel News
PO Box 758
Edgware HA8 4QF
United Kingdom
+44 (0)20 8952 8383
info@btnews.co.uk
© 2021 Business Travel News Ltd.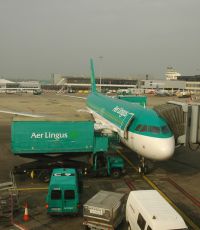 AER LINGUS, continuously lambasted by its rival and shareholder Ryanair, says that it carried just over 1m passengers in June, up 7.5% compared to the same period 12 months ago. The load factor on short haul flights rose to 82%, while capacity rose by 12.2%. However on long haul services it was 80.2%, down 1.9%. Capacity on transatlantic flights fell by 16.3%. Earlier this year the airline made a strategic decision to increase its Gatwick operations from where it now services eight destinations with more planned for the winter season. www.aerlingus.com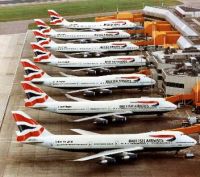 BRITISH AIRWAYS could be in for an interesting week with the airline's AGM set for Tuesday, negotiations with its unions progressing with regard to future pay and conditions, and would-be partner Iberia changing its leadership. On the investor front Moodys, the Stock Market monitor, cut its ratings by one notch to Ba3, the third-highest junk rating, from Ba2, citing weakening travel demand and higher fuel prices. The union negotiations continue to run with strike action not ruled out. On a more positive front would-be partner Iberia has changed Chairman, new boss Antonio Vazquez telling Spanish financial daily Cinco Dias that he wants to finalise a merger deal. "I've come to Iberia with the objective of closing a deal with British Airways," he said. Iberia has confirmed that Vazquez would replace Fernando Conte, who was resigning for personal reasons. Last December Mr Conte, speaking at the London Aviation Club, found himself embarrassed and caught up with a possible BA-Qantas merger, which ultimately failed. www.ba.com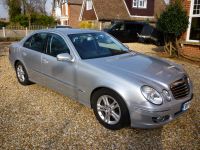 BMI is to offer what it calls 'Chauffeur Drive' to travellers on fully flexible Business Class tickets on key domestic routes linking in to key medium haul international routes out of Heathrow. The service is available to and from Aberdeen, Belfast, Dublin, Edinburgh, Glasgow and Manchester airports. Silver E-Class Mercedes Benz are used for the service within the UK, and equivalent vehicles at the destination. Specially branded parking bays are provided at each of the airports. Customers are met on arrival by a bmi concierge, who collects their bags and transfer them to a premium check-in zone creating a faster route through the airport. Almaty, Amman, Azerbaijan, Beirut, Cairo, Damascus, Kyrgyzstan, Moscow, Saudi Arabia, Tel Aviv and Yerevan can now take advantage of this service to and from the airport at each end. 'Chauffeur Drive' is available in the UK only for those travelling to Tehran and Tbilisi. www.flybmi.com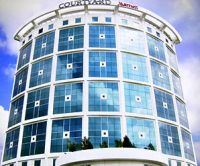 MARRIOTT has opened a mid-range Courtyard property close by Istanbul Ataturk International Airport and just 25 minutes drive from the city centre. All 228 de luxe and 32 superior rooms and suites are fully equipped with two telephone lines; wireless internet access; a well-lighted over-sized work desk, an in-room safe and refrigerator; a coffee and tea maker, internet via satellite plasma TV, an ironing board and iron. The Oleo Pazzo Restaurant offers Mediterranean cuisine and Turkish specialties and is open for breakfast, lunch and dinner. Additional amenities include a business centre, a 'Grab & Go' facility providing snacks and refreshments, including beer and wine, 24 hours a day. There is a full spa including indoor pool, sauna, gym, steam bath and four treatment rooms. For conferences and social events the hotel has a 300sq m ballroom and seven smaller meeting rooms. www.marriott.com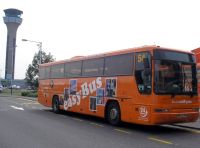 LUTON AIRPORT, which is owned by two Spanish companies, has introduced new parking rules which seem to have gone down very badly with the travelling public. The free concession on a bus service from Luton Parkway station was withdrawn some time back. Under the new arrangements passengers can be dropped off or picked up at the mid-term car park with no charge for the first 60 minutes. Allow 15 minutes for this procedure and for loading/unloading and transport of luggage. The service is every ten minutes. To drop off outside the terminal the charge is UKP1 and this must be completed in ten minutes. Considerable queues were experienced during the first few days of operation although the airport says these have now been eliminated. The airport introduced what it claims is the UK's first airport car share scheme in early June (see AERBT 15 June 2009). www.london-luton.com
REZIDOR HOTEL GROUP, one of the fastest growing hospitality companies worldwide, has followed the opening of Radisson Blu properties in Bristol and Cardiff with a Park Inn at Manchester and the Hotel Missoni in Edinburgh. The Manchester Park Inn, a new build, is adjacent to the MEN Arena and in close proximity to Manchester Central, the newly named convention centre/GMEX complex. It offers 252 guest rooms in contemporary style, in-room laptop-size safes, and bathrooms with walk-in showers. Leisure facilities include swimming pool, gym, sauna and steam room. In Edinburgh the five-star Hotel Missoni is an entirely new concept with 136 rooms and suites which continue a palette of black and white seen throughout the property. Rezidor plans to role out 30 Hotel Missoni, named after a stylish Italian knitwear producer, in the next few years starting with Kuwait in 2010. www.hotelmissoni.com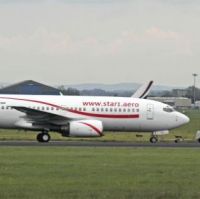 STAR1 AIRLINES has introduced flights connecting Stansted to Vilnius, the capital of Lithuania. The services, flown by a 148-seat Boeing 737-700 Next Generation, operate four times per week. On 30 June 2009 Star1 operated its first IT charter flights on behalf of the tour operator Star Holidays, part of the Star Team Group, to Antalya and Bodrum (Turkey). This was followed by charters to Heraklion and Thessaloniki (Greece). Plans are under way to extend the scheduled service pattern to five destinations. www2.star1.aero/index.php/en
The bad news has reached the land of year-on-year lousy interest rates, Japan!

Origami Bank has folded.
Sumo Bank has gone belly up.
Bonsai Bank plans to cut some of its branches.
Karaoke Bank is to close and is going for a song.
Kamikaze Bank's shares have nosedived.
Samurai Bank is suffering cut-backs.
Many staff at Karate Bank have got the chop.
And finally analysts report that there is something fishy going on at Sushi Bank where it is feared that staff will get a raw deal.

By Harry Carry – a broke broker.