6 JULY 2009
BTN DISTRIBUTION
BTN also goes out by email every Sunday night at midnight (UK time). To view this edition click here.
The Business Travel News
PO Box 758
Edgware HA8 4QF
United Kingdom
+44 (0)20 8952 8383
info@btnews.co.uk
© 2021 Business Travel News Ltd.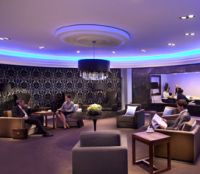 BMI, now part of the Lufthansa Group, has introduced pre-flight dining on its evening services to Moscow and Tel Aviv. Very popular on US evening east coast flights to Europe, and also with certain carriers at Heathrow 'dine before you fly' is available to Business Class passengers who can then, once on board, relax or sleep without being disturbed for meals. The new service is part of bmi's upgraded flagship international lounge in Terminal 1. For those who cannot sleep (or just hungry) the airline has also introduced a night time supper menu which, it is claimed, is easily consumed under the subdued lighting that these flights offer. All the meals have been created by renowned English chef Mark Hix. The dining facility is open from 20:30. www.flybmi.com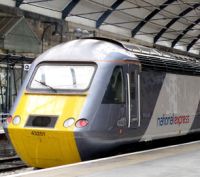 RAIL users on the King's Cross to Edinburgh east coast route should not be too concerned that National Express has given up the franchise. What in effect is re-nationalisation does not take place until the end of the year which should give the Department for Transport time to organise the service in a proper manner. This is the second time in three years that an operator has walked away from the route, GNER giving up at the end of 2007. National Express alienated many regular business users by severely restricting the restaurant car offerings in First Class. The successful First Hull Trains, also from King's Cross, is not affected. www.nationalexpresseastcoast.com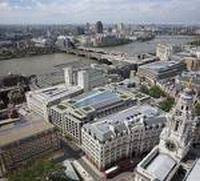 GRANGE, a private company with 15 hotels in the central London area, has made a soft opening with its latest property. Situated between the cathedral and the Millennium Bridge, Grange St Paul's is a newly built 430-room property featuring a magnificent atrium and a spa and fitness centre that includes a swimming pool. Self-contained dedicated meeting and event facilities can cater for up to 1,400 delegates. The hotel also features the female-friendly room concept that has received acclaim at the recently opened Grange City Hotel, just behind Tower Hill.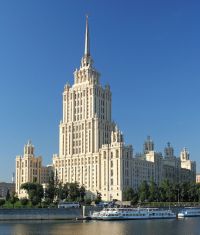 MOSCOW'S unique Hotel Ukraina is to become the Radisson Royal after an extensive renovation due for completion by the end of the year. The property forms part of Stalin's legendary 'Seven Sisters' skyscrapers built in a neo-classic architectural style between 1949 and 1957. The seven include Moscow University centrepiece and various ministerial buildings. As a flagship property of Radisson franchisee Rezidor it is expected to set new standards for Moscow. It will feature 507 guestrooms and 38 serviced apartments. The Radisson Royal Hotel, Moscow, is located right in the city centre, within close walking distance of the government building known as the Russian White House, the Ministry of Foreign Affairs and Red Square. A conference centre with capacity for up to 1,000 delegates will be provided, a 450-square metre ballroom and The Wellness Centre & Spa including a 50-metre six-lane swimming pool. www.radisson.com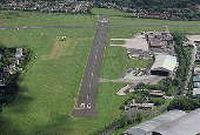 PLYMOUTH CITY AIRPORT is to lose its short alternative runway after part of its land has been sold for housing development by AIM listed Sutton Harbour Group which owns both the property and resident airline Air Southwest. The airline had previously said that a multi-million pound investment programme would take place once the land disposal had been concluded. This is likely to include new apron facilities, taxiways, hangar and a possible extension of the runway allowing such aircraft as the BAe Avro series and Embraer 170 to operate with full passenger loads. The lack of a 1200m runway has always been a problem for the airport (and city) since the time that Brymon Airways inaugurated four times daily services to Heathrow in 1983 using 50-seat DHC Dash 7 turboprops. When owned by British Airways the slots were sold. "A problem is that once houses are built on the site the first thing the new owners will do is complain about the airport," said a former airline employee familiar with local affairs. www.plymouthairport.com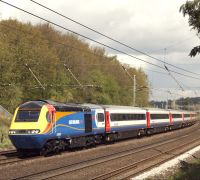 EAST MIDLANDS TRAINS, who in fact serve London from Sheffield, Derby and Nottingham, has announced the start of a refurbishment programme bringing improvements to its HST (High Speed Train) fleet, designed to offer passengers a greatly enhanced travelling environment. Costing UKP9m much of the work will not actually be seen by passengers. Both First and Standard Class carriages will have a new fresh and bright design, including seat covers and carpets. In First Class the operator offers hot meals. Free 24hr car parking is provided too as well as departure lounges. www.eastmidlandstrains.co.uk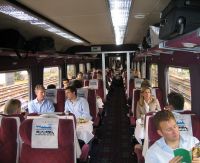 WEMBLEY is being strongly marketed by a company called Train Chartering which arranges the hire of complete rail units on behalf of corporate, club, association or individual clients between most stations in England, Scotland and Wales. The company is now offering hired trains with up to 500 passengers direct to football and other events. Dining and other facilities can be provided. The service is also available for delegates at The Venue and Arc, a banquet or conference in The Wembley Suite or The Atrium, or a product launch in one of The Pitchview Rooms. Readers are reminded that Wembley Stadium station sits just below the main complex linked by bridges and walkways. It acts as an alternative non-stop link from central London via Marylebone. www.trainchartering.com