27 APRIL 2009
BTN DISTRIBUTION
BTN also goes out by email every Sunday night at midnight (UK time). To view this edition click here.
The Business Travel News
PO Box 758
Edgware HA8 4QF
United Kingdom
+44 (0)20 8952 8383
info@btnews.co.uk
© 2021 Business Travel News Ltd.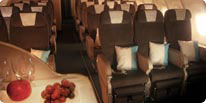 AIR NEW ZEALAND, one of the first airlines to offer a premium economy cabin, is to is to double the number of seats on offer for its entire eight-strong Boeing 777-200ER fleet. With the first aircraft already in service work on all the 777s will be completed by mid-June. At the same time the airline has added more legroom, with seat pitch increased to 41in (104cm) from 38in (97cm). Also added is a self-service bar area for customers travelling in premium cabins. Passengers in Pacific Premium Economy are offered business class food, beverages and amenities. The upgrade is the third in two years, with ANZ twice increasing the number of premium economy seats available on its 747-400s, now up to 39. www.airnewzealand.co.uk/on-the-plane/premium-economy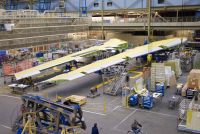 BOEING has taken an important step forward with the completion of the first set of wings for its new 747-8 freighter. The 135ft (41.2m) structures incorporate the latest aerodynamic technologies to fly farther and more efficiently. The advanced airfoil provides improved overall performance and greater fuel capacity. Boeing has also revised its production schedule for the aircraft, which features the same engine and cockpit technology as the 787, with first deliveries of the freighter model moving from late 2009 to the third quarter of 2010. Lufthansa, the only customer so far for the passenger variant, expect to have their first aircraft 'online' during the second quarter of 2011. www.boeing.com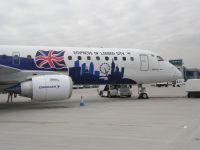 EMBRAER has completed a successful week of test flying and handling at London City Airport with the E190. The 98-seat aircraft is now well on course for UK certification by the end of the year. The smaller Embraer 170 is already certificated for LCY and British Airways CityFlyer plans to commence operations with this aircraft in October 2009. The introduction of the Embraer E-series aircraft is vital for the future of the East London airport with its current mainstay, the BAe 146/RJ series, now out of production. The Embraer 190 performed the steep approaches at London City with the use of a software solution developed on the existing fly-by-wire system, delivering better flight qualities and control, reduced pilot workload, less weight and reduced maintenance costs. The aircraft's range from London City is over 800nm (1,500km), covering all current routes served by the airport, plus more distant important European cities including Barcelona and Lisbon. www.embraercommercialjets.com.br

HEBRIDEAN CRUISE LINE, which was in administration (see AERBT 23 April 2009) has been acquired by All Leisure Group plc, the operator of Swan Hellenic and Voyages of Discovery. Hebridean's 50-passenger Hebridean Princess will fit in very neatly as a boutique operation with All Leisure's fleet which includes Discovery (700 passengers) and Minerva (400 passengers). Voyages of Discovery, Swan Hellenic and Hebridean offer destination-led cruises to a number of countries and are focused on the market for mature passengers while another company within the group, Discover Egypt, offers package holidays to Egypt, including cruises and excursions on the River Nile. New Chairman of Hebridean Island Cruises is Lord Sterling, who held a similar position at P & O/Princess before its acquisition by Carnival. www.hebridean.co.uk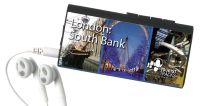 MI-VOX walking tours are now on sale in the UK. Launched at last November's World Travel Market there are 25 popular destinations in the UK available, with more to follow. Complimenting rather than replacing the traditional travel guides the self-paced tours are much the same as audio books, and pre-loaded on an MP3 player. They come with a pair of earphones and earphone splitter, so that two people can enjoy the tour. A map and battery are also included. The tours cover the history and architecture of the destination and allow visitors to navigate a city on foot in a way tourists would not normally see it. Prices range from UKP18.99 to UKP28.99 and are available on www.mi-vox.com.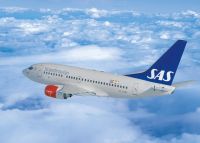 SAS, the airline of Denmark, Norway and Sweden says that its monthly passenger traffic fell by 16.7% March to March. Year on year the load factor declined 9.9 percentage points to 64.5%. The loss making airline plans to cut capacity by 18% during this year and the next, with six aircraft being taken out of service at this time. By comparison, during the same period, BRITISH AIRWAYS saw a13% decrease in premium traffic and 6% in economy passengers with a load factor decrease of 6.4 points, versus last year, to 72.7%. Preliminary figures released by the Association of Asia Pacific Airlines (AAPA) showed that its member airlines carried a total of 11.2m international passengers in March, 10.8% fewer than in the same month 12 months back. www.sas.com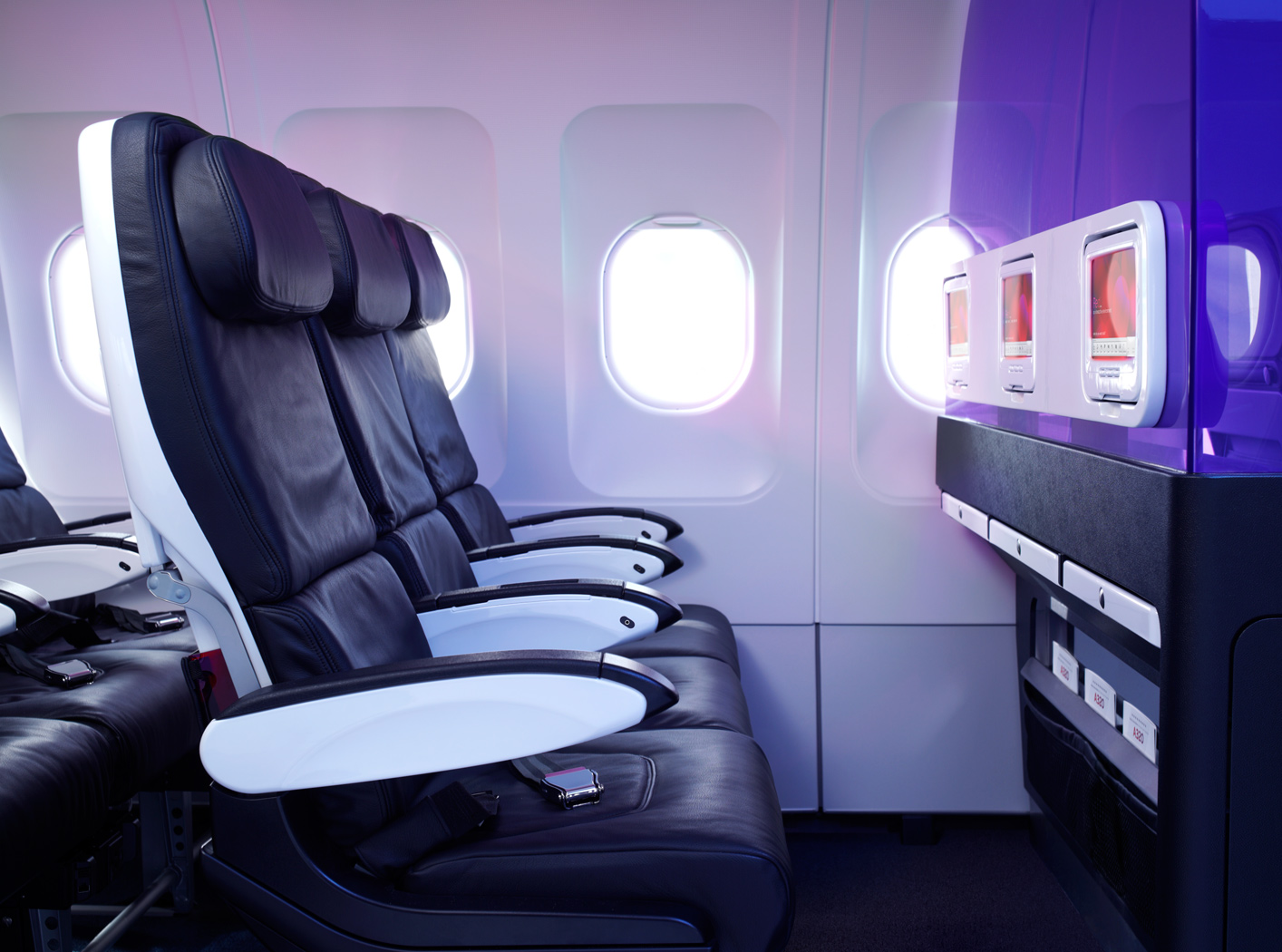 VIRGIN AMERICA, the fast expanding Californian-based airline last week arrived at John Wayne Airport, Orange County, south of Los Angeles. Anaheim, and Disneyland, is just 12 miles away. Scheduled services, initially to San Francisco start on Thursday 30 April. The indefatigable Sir Richard Branson was on hand to welcome the first proving flight, although it could be described as a 'guest appearance', US Federal law forbidding any major foreign involvement in the running of the carrier. Launched in August 2007, Virgin America combines attractive fares with a host of innovative features aimed at reinventing air travel. Already launched on over half its fleet, by June 2009 the carrier will be the first US airline to offer in-flight internet on every route. Operating A320 aircraft First Class and Main Cabin is offered. The airline serves Boston, Las Vegas, Los Angeles, New York, San Diego, San Francisco and Seattle, and from 30 April Orange County. www.virginamerica.com