Franco Mancassola, once of the short-lived Debonair based at Luton Airport, has picked up on the new 'Business Class only' airline La Compagnie flying from London to JFK being announced tomorrow (Tuesday 3 February – See BTN 19 January). Franco has lived in Hawaii for many years, is a regular reader of BTN and was keen for his views to be heard. He wishes La Compagnie well.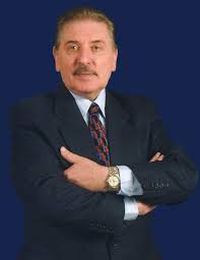 "You must be mad!" These were the encouraging words that I heard back in 1988 when I announced my intention to start my first airline in Hawaii.

It is well known that I believe in aviation as the transportation of the future and as a key element in the economic development of any nation.

In Hawaii it plays a particularly key role as our state is heavily dependent on air transportation.

I found the task of starting and building your own business very rewarding and satisfying. I love the challenge of creating something then see it progress from what is just an embryo, until it takes shape and finally becomes an entity. I always admire people that share this desire to build from an idea, get on board, work tirelessly to make it happen, bring all their skills and dedication to the project and see it through to its completion.
Entrepreneurs are the heart and soul of the economy. Their vision, ideas and courage to implement them, create new businesses and enterprises that continuously inject new life into the world economic stream.

The big corporations that exist today started with a vision, an idea by some entrepreneurs that planted the seed and made it a reality.

I spent my entire career in the airline industry and although it has been a very successful one, I have had a failure that taught me a great lesson. I also learnt that in business, as in life, only those who never try will never fail. And let me assure you, there is no shame in failure. The shame would be in not to have tried.

Malcolm Forbes, the great publisher. once said "Failure is success if we learn from it." I have the greatest of respect for the entrepreneurs that enter the aviation industry. People with new ideas and fresh enthusiasm, people who are committed to keep competition alive and believe in the principle that consumers must always have choices. But what kind of people choose the business of starting an airline?
What do you do if your name is not Sir Richard Branson, or Sir Stelios Haji-Ioannou, just to mention some? If they are not millionaires or billionaires who are these people? Entrepreneurs? Brave? Visionaries? Mad?

Well, I guess it's a combination of all the above, although my wife would say that the latter forms the greatest part of it.

The airline industry is not rocket science but an industry that requires a lot of sacrifice and a great deal of attention.

Here, in my view, are some of the qualities needed not only to start an airline, but to start any business.

You must be an entrepreneur, a person with a tendency to build or create an enterprise of which you will be the chief architect.
You must be somewhat brave. Brave in the sense that the financial sacrifices and financial hurdles that lie ahead are considerable. You must have a vision – a clear vision of what you want to achieve.

Let me clarify that a vision must not be confused with a dream. A dream is something that may always remain a fantasy but a vision is the enticing silhouette of an achievable future.

You must be persistent. As Calvin Coolidge said: "Nothing in the world can take the place of persistence. Talent will not; nothing is more common than unsuccessful men with talent. Genius will not; unrewarded genius is almost a proverb.

Education will not; the world is full of educated derelicts. Persistence and determination alone are omnipotent".
Although after my first airline quite a few people still thought that I was crazy to start a second one, I went ahead and did it anyway. I did it because I believe in this industry and in its future. It is a vibrant industry and there is no doubt in my mind that during the next decade, the world will see again a tremendous increase in demand for air transportation which is, I believe, the fastest, safest, most reliable and most economical way of traveling medium to long distances.

Are you thinking of starting an airline? It is challenging, it is engaging and it is rewarding. But be aware though, aviation is not for the faint hearted.

When you start an airline from scratch, your success or failure could be determined by many factors; your own competence, (or lack of it) economic downturns, market saturation or other events that may be out of your control.

And if at first, for whatever reasons you don't succeed, don't get discouraged. Get up and try it again. You will find great comfort in the fact that you have dared and have created something. It is said that "I can't do it" has never accomplished anything; "I will try" has performed wonders. I always get inspired by one of Goethe couplets: "Whatever you can do, or dream you can – begin it! Boldness has genius, power and magic in it."

Franco Mancassola
Debonair operated out of Luton Airport from 1996 until 1999 initially with the BAe 146 and later Boeing 737s. It went into voluntary liquidation with the defunct Swissair owing it $14.7m. It could be argued that the choice of Luton for an upmarket version budget airline was odd, with London City much better suited to the aircraft and its customers. Franco had limited knowledge of the London airport scene. Richard Gooding, then Managing Director of Luton Airport, was persuasive at the time, and went on to successfully develop the Dockland airport. Previously Vice President of International Operations for Continental Airlines and World Airways in 1997 Franco was honoured with the Aviation Week & Space Technology award for outstanding achievement in the field of Commercial Air Transport.
OUR READERS' FINEST WORDS (All times and dates are GMT)
All comments are filtered to exclude any excesses but the Editor does not have to agree with what is being said. 100 words maximum
---
No one has commented yet, why don't you start the ball rolling?
---