The Airport Operators Association (AOA) Annual Conference opens today (10 November) with an unprecedented line-up of speakers headed by Robert Goodwill MP, Aviation Minster, Department of Transport, and including Sir Howard Davies, Chairman, Airports Commission; the respective Chief Executives of Gatwick and Heathrow, Stewart Wingate and John Holland-Kaye plus Jock Lowe of Heathrow Hub; the long haul airlines are represented by Willie Walsh of IAG and Craig Keeper, Virgin Atlantic; Andrew Haines, CEO of the CAA and Richard Deakin, likewise at NATS, are from the technical side; airport CEOs include Gordon Dewar (Edinburgh), Charlie Cornish (M.A.G. Group), Paul Kehoe (Birmingham) and Paul Griffiths (Dubai). The BBC's John Humphrys will act as moderator while Simon Calder, journalist and broadcaster, has the task of keeping order at the awards dinner.

COMMENT this week is brought to you by Ed Anderson, Chairman of the AOA since 2008, Managing Director Leeds-Bradford Airport 1997-2007, and also Chairman of the Yorkshire Building Society.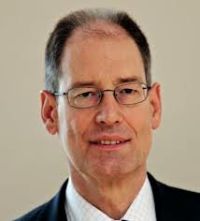 With our Annual Conference and Exhibition 2014, the UK's aviation sector – in so many ways one of the world's leading aviation markets – faces some crucial decisions that will determine its future.

As we all know, aviation is a critical sector for UK plc. A new report published today by the economic consultancy, Oxford Economics, and funded by a number of leading aviation and tourism players including the AOA, shows that it is now worth more than we had previously acknowledged – some £52bn in GDP, around a million jobs and £8.7bn in Treasury revenues per annum. In addition, it is crucial in providing the connectivity required to support tourism, exports, manufacturing and many other sectors. Decisions taken over the next few months will determine whether we can continue to support both the UK and global economies in this positive way, or lose ground to our nearest international competitors.

2015 will see the UK reach a moment of truth for the future of airport capacity. Sir Howard Davies, currently chairing an independent Commission set up to consider the UK's future capacity requirements, has said that London and the South East will need at least one new runway by 2030, and probably a second runway by 2050, if it is to avoid a damaging capacity crunch.

Very shortly his Commission will launch a Final Consultation on its recommendation that additional capacity should be developed at either Gatwick or Heathrow, and next summer it will deliver a long-awaited Final Report. The newly elected Government of the day will then have to decide whether to support our sector by giving the green light to a new runway that both the Commission – and the Government's own aviation demand forecasts – think is required in order to maintain our future status as an international aviation hub.

The AOA's position on this issue is clear. We call upon all political parties to support the Commission and the work it is undertaking, not rule out any of the scheme options this side of the General Election in May 2015, and be prepared to take a decision that successive governments have ducked for far too long.

There are other things that Ministers should be doing on capacity, though, and these involve the here and now. Irrespective of whether the Government approves the construction of a new runway next year, this is unlikely to be built until at least the end of the next decade. There are a number of UK airports with spare capacity that are able and willing to play a bigger part in providing the additional connectivity that the country so desperately needs – today. In order to do this, however, they require support, for example in developing better surface access – both road and rail – so that passengers are better and more quickly able to travel to and from the airport, and making more effective use of a planning regime that enables them to expand and improve their facilities, to cater for this additional passenger demand.

So key decision One: Will the Government of the day act on the recommendations of the Airports Commission in the summer of 2015, and make better use of existing capacity that exists before the construction of a new runway?

Secondly, as we all know, the key to being given permission to grow is to demonstrate our commitment to the sustainability sector. The Sustainable Aviation (SA) coalition has already produced Road-Maps on Carbon and Noise, which show how the sector can almost double its movements to 2050 without any substantial increase in either. And already this year the AOA produced a fresh report showing that airports representing 95% of travellers had increased their passenger numbers by 5% between 2010 and 2012 whilst reducing carbon by 3%.

In December this year, SA will be publishing a Sustainable Aviation Fuels Road-Map, which will plot the path that the sector and the Government could take to enable UK aviation to reduce its carbon emissions by 18% by 2050, through the uptake of this new technology. If we get this right, sustainable aviation fuels could be contributing up to £480m a year to the UK economy by 2030, with up to 12 new plants producing sustainable fuels. UK airlines are already playing their part, with British Airways developing plasma technology to convert residual waste and Virgin Atlantic planning to use microbes to convert waste carbon monoxide gases from steel mills. But they will need help from the Government to reduce investor risk in bringing the technology to a commercial scale, by providing an incentive framework to stimulate investment in new fuels.

So key decision Two: Will the Government support the increased development and uptake of sustainable fuels?

Finally, there is one area where the UK is undoubtedly a world leader: sky-high levels of Air Passenger Duty (APD). See German Tax in this issue.

Despite the recent and very welcome Budget announcement that APD is to be scrapped on long-haul Bands C and D, the UK's aviation taxes still remain the highest in the world, by some distance. On average the UK pays five times more in departure taxes than the dwindling number of other EU countries that still levy such a charge, and 22 out of 28 EU countries levy no APD at all.

By way of example, a family of four from the United States departing the UK in economy class currently pays £276 in APD at the lowest possible rate, increasing to £284 from 1 April 2015, following the next rate increase. Smaller point-to-point airports are particularly hit as they cater for more domestic routes, which are of huge importance with respect to providing key links between UK regions.

The AOA therefore urges the Government to support a reduction in APD Bands A and B, to give an immediate boost not only to the aviation and tourism sectors, but also as a consequence to the wider economy and related sectors they serve. One short-term, affordable, measure which the Government could take straight away would be to abolish APD on children under the age of 12, and this is a campaign that we shall be involved in with our colleagues in the A Fair Tax on Flying coalition over the next few months.

So key decision Three: Will the Government axe APD on children; and cut APD bands A and B in future years to ensure that the UK achieves parity with our nearest international rivals?

To conclude.

It is clear we in the UK have a crowded agenda, but we are determined to make progress on each of these issues so that UK airports and aviation more widely continue to have a vibrant future and to make a vital contribution to the sustainable growth of the UK economy. If we can demonstrate our sector can deliver on sustainably, and if our government can support it by promoting growth, backing the Airports Commission, and cutting APD, we really will be set for rapid take off in the years ahead.
www.aoa.org.uk/event/aoa-conference-exhibition-2014
OUR READERS' FINEST WORDS (All times and dates are GMT)
All comments are filtered to exclude any excesses but the Editor does not have to agree with what is being said. 100 words maximum
---
No one has commented yet, why don't you start the ball rolling?
---