The Cruise – ITV prime time + a children's Ventura

Slotted in between two instalments of Coronation Street, ITV prime time on a Friday evening, the Princess Cruises Show, officially called 'The Cruise' just had to be good news for the now Seattle-based division of the Carnival Group. Four 'advertorials' for free.
The series averged just over three million with 3.8m watching the final episode. The Cruise Ship was ITV's highest-rated Friday show outside of the soaps.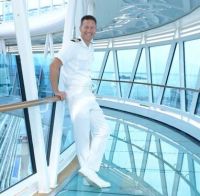 You have to be impressed with the whole set-up. The short series highlighted Royal Princess on a seven-day maiden voyage out of Ft Lauderdale. The 4,000 guests and their 12,000 pieces of luggage were greeted on board by Dirk, Hotel General Manager, before settling in to enjoy some of the 90 events taking place on board each day, hosted by 100 entertainment staff.

Each episode bounced along with a quirky commentary concentrating on a different aspect of the trip. A sort of reality show at sea. Cruise Director Sam from Barry Island more or less took over one programme with her ex-Pontins deputy, Dan, highlighting the entertainer's efforts at hosting a game show broadcast from the ship's own TV studio.

There was a sexy legs contest on the top deck, a chance to dance with ship's crooner George (if you fancy). The film crew clearly managed to sample some of the eight restaurants, including one hosting an Italian night with a somewhat dodgy looking ice sculpture of the leaning tower of Pisa.

Princess Cays is claimed to be the cruise company's own island. It is not quite true and has a causeway to the Eleuthera (Bahamas) mainland. Dare we criticise a TV company? The huge surprise for passengers getting off the ship's tenders was to find their dining room staff ready to serve lunch. The first boats put down the crew (and the food) and got things ready. Somehow the ITV production never made the impact!

'The Cruise' is bound to be repeated. Perhaps PSB (Public Service Broadcasting) in the States will take it too. On this trip 80% were Americans. www.princess.com


ADRIATIC VENTURA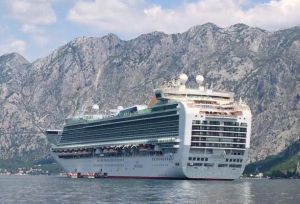 Last summer (2013) the Editor and his good lady were persuaded to take number one grandson on a cruise, the 11-year old breaking up a week earlier than his younger brother (See BTN 29 July 2014). It was possibly cheaper, and certainly less arduous, than keeping the young man busy in London.

It must have been a successful holiday because he agreed to come with us again this year.

P & O looked tempting and with 175 years of history they certainly know what they are doing. This year the Southampton-based company are offering for the first time in recent history fly-cruise packages out of various UK airports. One or two-week trips are available with a whole variety of extensions available at both the start and finish. Read 'parents and children' for this report too.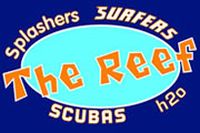 Our choice was Ventura in the Med, promoted as a family ship, certainly in holiday times. Venice to Genoa, seven nights including stops at Kotor (Montenegro), Corfu (Greece), Civitavecchia (for Rome) and Ajaccio (Corsica the birthplace of Napoleon). Four countries in eight days. Very educational and two days at sea. Ventura stays in the Med until mid-October and then goes Transatlantic to start a winter Caribbean programme. You can still book and the prices are very keen once into the autumn.

'Fly-cruise' seemed the answer this time with guaranteed boarding. No worries about the flights and plenty of friendly P & O staff on hand from Gatwick onwards. We checked the cases in at the airport and next saw them in our cabin. And even better on the way back. The coaches were virtually by the ship's gangway. Gatwick was working fine for collection. P & O have got around the perennial cruise 'changeover' problem by allowing new passengers on from 10:00 and directing them to the open deck areas and buffet eating. In fact the cabins were available soon after midday.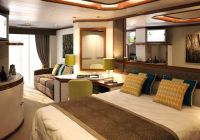 One lesson we did learn from the previous trip. The cost of a larger cabin, in this case superior deluxe, was well worth the extra. No longer a truly confined space with everyone tripping over each other, but a sensibly sized lounge area offering a proper couch/convertible bed. A bath too. Two TVs and Champagne on arrival with this grade. In fact the cabin might have been called a suite on another ship (Ventura does have larger suites where you get a Butler). Tea and coffee making facilites of course in the cabin, this being a British ship. And a decent 24-hour menu for those that are hungry in the middle of the night. Even the balcony was larger than average.

Ventura (and also a her sister ship Azura) is a 115,000 ton 3,000-passenger development of Carnival Corporation's highly successful Grand Princess Class which also includes Caribbean Princess and her sister ships. It is well laid out with four swimming pools (one with a movable roof for winter cruising). There is no on-deck cinema but current releases are shown morning and afternoon in the main theatre or in one of the lounges.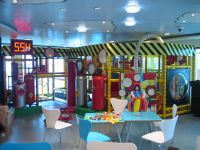 For us the reason for choosing this cruise was P & O's highly renowned children's facilities branded as 'The Reef'. One annoying aspect, which is true of all cruise lines, is that children under the age of 13 must be signed in and out. The rule is very rigid (and correct). The divisions are 'Splashers' 2-4, 'Surfers' 5-8, 'Scubas' 9-12, and 'H20'13-17. The programme runs from 10:00 to 23:00 with two one hour breaks (the staff need it!). There is also an evening sleeping for the very little ones from six months upwards enabling parents to have a quiet relaxed dinner and see a show. Every night until 02:00.

"Very good" was how our charge described the sessions as it became more difficult to pull away, even for food.

An innovation this year are 'pool patrollers', trained younger staff who can supply emergency services if needed but are really around to ensure good behaviour at all the swimming pools on board. "No jumping into the pool please". It works.

Taking with a young guest means planning the day, even the eating. They can get in and out of the cabins without parental control but not from their dedicated area. Our one wants to come back next year and if that is our decision he will have much more freedom. Any person with a cabin door card can charge up 'extras' but if you do not trust your child you can literally 'black list' them. Your money is safe.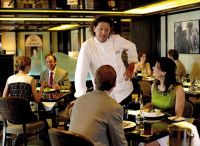 Dining is an important part of a cruise for most people and Ventura looks after its clients very well, with the outstanding Marco Pierre White Room setting exceptional standards. There is a charge (£25) but nothing like what it would cost at his establishment at Wheelers of St James's in London. Try and get a table on the balcony high over the stern if the weather fits. Let the child take one course (free) and then deposit it in the nearby children's quarter. The celebrity chef does take a cruise from time to time (see the ship's schedule) but if he is not around the Sous Chef gives an informative morning demonstration.

Atul Kochhar's East says what it is on the package (he is on certain trips too) and new is The Glass House by Olly Smith, the wine specialist, with a Tasting Menu including appropriate vino (£30) in the evenings. Also available is a selection of speciality dishes. One of his team is on board every cruise to give expert advice.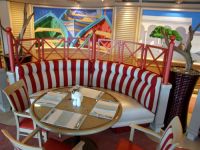 If you want to make friends and have the same waiter every meal who will quickly learn your idiosyncrasies, the traditional two sitting 'club' restaurant is called Bay Tree. It is ideal for a nice quiet breakfast too. For 'freedom dining' Saffron and Cinnamon are on offer which suited us and allowed our youngster to disappear without any embarrassment.
Wi-fi on the ship is effective and is priced at £35 for 100 minutes or £62.50 for 250 minutes. There is an 'on board' phone package as well that is reasonably priced. 'Service' is charged at £3.50 per day for those over 13 (free for the kids) and there is no percentage added at the (sensibly priced) bars. Wines can work out expensive.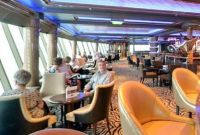 The entertainment on Ventura was of the highest standard and geared to its audience for our trip. "Potted Potter" filled the lovely 870-seat Arena Theatre, a parody on the immensely popular books and equally successful film spinoff. Comedian Carl Schofield had us all rolling in the aisles, and not a single swear word. You don't have to be crude to be funny. The 18-strong Headliners Theatre Company treated packed houses to 45 minutes of non-stop superbly choreographed song and dance.

TV in the cabins brings you the ship's tours and a daily Ventura update, plus the rolling international news from the usual providers. There is a daily UK newsletter available to collect in the library.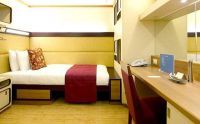 Added this year are 18 new single cabins. Ventura is more than just a family ship, it is a floating holiday home covering many markets.

P & O have introduced 'school holiday cruises' for 2015 based on a family of four with all sorts of flexibility. Details can be found in the massive 250-page January 2015 – March 2016 brochure. It can be viewed on-line although we prefer to flick through the pages rather than trying to puzzle it out on the screen. It must be the largest and most comprehensive cruise brochure ever seen. Not a quick read.

Our guest wants to try P & O's new Britannia. The on-board sales ploy percolated. He has suggested bringing his younger brother too. As grandparents how brave can you be? ww.pocruises.com

CRUISE INTELLIGENCE
REGIONAL CRUISE SHOWS: After an extremely popular happening at London's Olympia earlier this year in March, The Cruise Show now moves on to visit Manchester Central, Birmingham's NEC and Glasgow's SECC once again for the autumn. It is perfect for both those new to cruising and needing help to plan their first voyage, and experienced cruisers looking for inspiration for their next holiday at sea.

Every type of cruising will be there to be uncovered from small ship adventures and all-inclusive ultra-luxury sailings to cultural river cruises and modern resort style ships perfect for the whole family. A series of free talks is part of each show. This really is a chance to meet with major cruise lines and specialist operators under one roof – and have a great day out!

The Cruise Show takes place in Manchester Central on 13-14 September, Birmingham's NEC on 20-21 September and then Glasgow's SECC 11-12 October. Make sure you add the dates to your diary! Business Travel News readers can gain a ticket for just £2 by quoting E2. www.cruisingshow.com

BOOMING FERRIES: Passengers travelling on Britain's ferry network increased 2.5%, to almost 17m in the last six months to 30 June, according to figures released by the industry body, Discover Ferries. This compares with 16.5m carried in the same period (January – June) last year, and follows on from an overall annual growth of 2.6% of ferry passengers in 2013. One only has to be at Dover to see how busy the ferries are. The Spirit of Britain, 49,000 tons (larger than the Titanic), can carry 2,000 passengers and 180 lorries or just over 1,000 cars at 22 knots taking 90 minutes for the crossing. www.discoverferries.com

ARCHBISHOP TUTU and Crystal: The world renowned peace and human rights crusader Archbishop Desmond Tutu will bring an especially intimate perspective of South Africa aboard Crystal Symphony next March with a voyage touching South Africa. The Archbishop will share personal insights about the country's history and topics such as "Bridging the Chasm between Black and White", as well as speak on universal themes that can inspire all. The World Cruise segment sails from Perth to Cape Town, where Tutu is Archbishop Emeritus. www.crystalcruises.co.uk

HEBRIDEAN ISLAND CRUISES: The sister cruise line to Swann Hellenic is to bring Hebridean Princess to the Pool of London twice next year. She will dock next to the light cruiser HMS Belfast. A busy Hebridean 2015 programme will introduces 14 exciting new itineraries. For first time since 2011, the 50 passenger boutique ship will stop in Dublin on her Grand Celtic Voyage. www.hebridean.co.uk

LOUIS CRISTAL: Last year the Greek operator Louis Cristal tied up with Cuba Cruises of Canada for a series of seven-day cruises out of Havana and Montego Bay. US ships are not allowed into the Castro ruled island. Cuba Cruise sailings embark every Monday from Havana (Cuba) and every Friday from Montego Bay (Jamaica) from 19 December 2014 to 30 March 2015. Holguin, Santiago de Cuba, Trinidad and Punta Frances are visited. www.yourcubacruise.com

MSC CRUISES: The Italian line has confirmed that for next year it will offer fly-cruise itineraries to the Caribbean on MSC Divina and MSC Orchestra. With Divina it is a pattern of two alternating seven-night round-trips from Miami. Orchestra will operate a longer 14-night Eastern Caribbean option embarking from Barbados, now a joining port. The company has taken a committed allocation of seats aboard British Airways' regular service to the island. www.msccruises.co.uk

NORWEGIAN: Since the arrival of Epic in 2010 Norwegian (it does not like to be called NCL and has nothing do with the airline of same name) has developed a fleet of very large ships all around 150,000 tons. After Epic came Breakaway, then Getaway, and early next year we will have Escape, followed by Bliss (2017), another yet to be named in 2018 and one more in 2019. Norwegian has also banned smoking on balconies from October for all ships. There are limited smoking areas. www.ncl.co.uk

SILVERSEA: The Galapagos is very much a once in a lifetime visit with a controlled number of ships, 100 passengers vessels the largest allowed. New for Silversea in 2013 Silversea Expeditions' all-suite Silver Galapagos will undergo a second phase of refurbishment during a month-long dry dock in Panama. Silver Galapagos sails Saturday to Saturday on seven-day voyages through the Galápagos Islands, following either a western or north central route. On complimentary expeditions ashore, Silversea's guests experience up-close encounters with an abundance of wildlife that includes sun-basking land iguanas, giant tortoises, blue- and red-footed boobies, colourful marine iguanas, sea lions, penguins and Darwin's famous finches. www.silversea.com

VIKING OCEAN CRUISES: Best known for its massive river cruise fleet Viking sprung something of a surprise last year announcing the 930-passenger Viking Star, which is currently under construction and will set sail in early 2015. So confident is Viking it has ordered two more sea going vessels Viking Sea and Viking Sky, both due in 2016. All the ships will sail in Scandinavia and the Baltic; and the Western and Eastern Mediterranean – as well as two new itineraries for 2016 that explore the British Isles. www.vikingcruises.co.uk
OUR READERS' FINEST WORDS (All times and dates are GMT)
All comments are filtered to exclude any excesses but the Editor does not have to agree with what is being said. 100 words maximum
---