Daniel Moylan - For the Mayor of London
Daniel Moylan has led the Mayor of London's work on aviation for over four years, championing the case for constructing a new hub airport to serve London and the UK. He was Deputy Chairman of Transport for London from 2009 to 2012, and sits on the Boards of both Transport for London and Crossrail Ltd.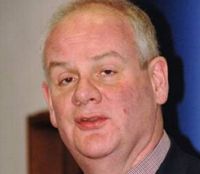 Finding the best aviation policy for the UK has been a national bugbear for a very long time. The true benefit of transfer passengers; the accurate measurement of noise and the effect it has on people's lives; the appropriate investment in road and rail infrastructure to support airport expansion – all of these and many more are hotly debated, and have helped to create the political morass we have been mired in for the past 40 years.

We can debate the answers to these questions at great length, and I have done so myself with many political, business and community leaders over the last four years as I have led the Mayor of London's work on aviation policy. I think we have very good answers to all of them; answers which lead to a sound and deliverable aviation policy that will help London and the country rise to the challenges that we are already beginning to face.

Chief among these, particularly for the Mayor, is how to accommodate the phenomenal population growth that is expected to take place in London over the coming decades. London, currently a city of 8.2 million people, is reliably predicted to grow by 20% over the next 15 years and from there to climb to as many as 11.3 million people by 2050. Providing homes and jobs for all these people is a huge challenge and one which any major investment – be it an infrastructure project or some other scheme – must contribute towards solving.

But what I thought I might take some time to consider here is another of the difficult subjects at the heart of the debate: airline charges.

We saw recently, as John Holland-Kaye took over from Colin Matthews as Chief Executive of Heathrow Airport, an announcement from the airport that the project to build a third runway there would require airport landing charges to creep up from £20 today to £24 and then further to just over £27 in the late 2030s.

An announcement that wasn't particularly welcome news to the airline community, I imagine. In order to grow, the hub airport with the highest airline charges in the world would like to charge them even more. You can see why people like Willie Walsh, the Chief Executive of IAG, are not best pleased.

Being candid, I was a little surprised to read that Heathrow's management had adopted this public position. I couldn't think what they hoped to gain by suggesting this charging regime: the combination of increased landing charges and more competition between airlines will roughly cancel out for fare-paying passengers and badly hit airline profit margins. There are no positives there.

The only explanation, it struck me, was that there was no other way Heathrow could make the figures add up: within the despair of trying to balance the books on their proposal for a third runway, it suddenly seemed like announcing that airport charges would increase only to £24 per passenger would be an attractive proposition.

One of the problems, of course, is that the cost of new capacity at Heathrow is disproportionately high. The airport is extremely constrained – both by residential communities and the hard boundaries of the M4 and M25 on two sides. But it is also one of the busiest airports in the world, and business as usual would have to continue undisturbed alongside the construction project. An architect once told me that there's only one place worse to build something than next to an operating airfield, and that's inside a warzone; I can quite believe that to be true.

One of the criticisms the Mayor has faced in the past is the suggestion that a new hub airport would be accompanied by astronomical airport charges. The Mayor's submission to the Airports Commission in July last year included work with Ernst & Young that showed a new airport would be viable if aeronautical charges were gradually increased to £30 (in today's prices) by 2029, and then kept level; Foster + Partners reached a similar view, and have confirmed with independent financiers that the commercial model stacks up and is extremely attractive. That is not particularly surprising: similar airports are being built all over the world using private money.

I understand that there are other aspects of a new airport that might cause concern among airlines, but every indication is that landing charges need not be one of them. In return for a charge only marginally higher than what Heathrow will be imposing, we could have two additional runways by building a major, new, four-runway hub airport that will wave goodbye to the constrained situation we are stuck in today. Sounds like good value to me.
OUR READERS' FINEST WORDS (All times and dates are GMT)
All comments are filtered to exclude any excesses but the Editor does not have to agree with what is being said. 100 words maximum
---