Regular readers of ON TOUR would have read just two weeks back Jane Stanbury's report on the MEBA (Middle East Business Aviation) gathering in Dubai. She travelled with Royal Brunei Airlines. Here is her report. Next week she describes Dubai.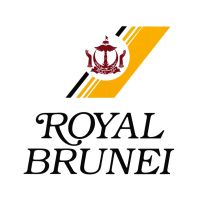 In October 2012 Royal Brunei Airlines (RBA) launched a rebrand under Dennis Mannion, the airlines Deputy Chairman and former CEO Aer Lingus. Remodelling of lounges, ticket offices and a complete redesign of the uniform are all part of a strategy to position the airline as a world class player. The 787 is on order with the airline expected to be the first in South East Asia to take delivery.

Since early in the millennium the government-owned carrier has seen other changes too which are all part of an ambitious plan to develop comfort, safety and passenger experience. Internal structural changes and the cancelling of long haul routes in 2011 were undertaken in an attempt to improve cash flow and reduce costs. The restructure left Royal Brunei with excess capacity on a number of its Boeing 777-200ER aircraft which have since been used to expand its Melbourne to Heathrow route, now a daily service with stops in Dubai and Brunei allowing for a plethora of connections to be made by passengers.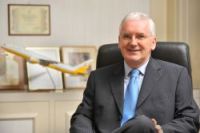 The Melbourne – Dubai flight stops in Brunei and with only one of Emirates' three daily services from Melbourne flying non-stop to Dubai RBA is well positioned competition wise. The airline also experiences high demand between Dubai and London thanks to a good UAE customer base. Surprisingly it launched the Dubai to London route in 1988 which has seemingly been dominated by Dubai's Emirates, Virgin Atlantic's aggressive marketing and the loyalty to British Airways from the ex-pat market of which there are many in the UAE. With the competitive pricing between London and Dubai that Royal Brunei Airlines offers – approximately £320 for Economy, £450 for Economy with allowed changes, and the bargain price of £1,500 for Business Class – the aircraft should be running at near full capacity. However when we flew, Business Class was about 30% full, it felt like we were on our own private jet. The return journey was completely different with a packed Business Class consisting of a mix of business and leisure travellers originating in Brunei and Melbourne.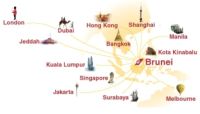 RBA offers a daily service on a Boeing 777-200ER fleet between Heathrow'sTerminal 4 and Dubai's Terminal 1. Departure times from Heathrow are civilised with a morning flight at 10:10 arriving in Dubai at 21:25. Check-in at London for Business Class was relaxed, swift and efficient, with two dedicated desks. The sharing of the Emirates lounge allows for a stress-free pre-flight experience. The Six Senses spa offers three 15mins treatments with a foot massage, an eye-refresher treatment or a sublime, but short neck and back massage all provided free of charge. The therapist who treated me was lobbying her boss for a 15mins manicure as this seemed the most popular and frequent request. Once nicely relaxed it was time for breakfast.

Along with the regular buffet featuring a bewildering array of cheeses, meats, salads, breads, and patisserie options, cooked breakfasts were available. Fresh and delicious, the Eggs Benedict would have matched any central London luxury hotel. In addition to a selection of wines and spirits, champagne was complimentary and perhaps should be taken advantage of as RBA is a dry airline, unlike the other carriers that travel to Dubai. The restaurant is a bright, contemporary eating area sitting between the lounge and café style area. Other amenities in the lounge area include speedy wi-fi, a business centre, a children's area and the complimentary bar along with a good selection of magazines and newspapers. The relaxed leather sofas and armchairs were inviting for a post breakfast wait before being personally invited by the lounge hostess to board your flight with the gate just a short walk away.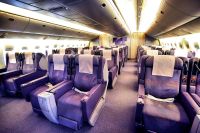 Boarding takes place in the regular order of Business Class, special needs and then Economy. On board the welcome was genuinely warm and friendly with the attendants treating passengers in an attentive but not overly obsequious manner. Coats were taken and placed in the ample wardrobe and passengers were immediately put at their ease. It was odd to have to choose a specific tea, rather than a Bloody Mary for the welcome drink but the quality of the tea more than made up for it. An excellent selection of English and international media were available along with SkyShow, RBA's inflight entertainment system. This is presented on a 10.1 inch screen located in the seat back and offers a mix of current movies alongside classic Hollywood hits. In addition a variety of comedy, drama and factual television programmes were available, and a broad variety of global music selections sit alongside recordings of the Qur'an for those who wish to hear this enchanting poetry.

The interior of the cabin was an elegant mix of wooden cabinetry complemented by neutral tones and relaxing purple soft furnishing. Laid out in a 2+2+2 formation even when the cabin is full it feels spacious and roomy, as one who suffers from mild claustrophobia this is a real bonus. The cradle style seats deploy into an inclined, rather than lie flat bed, yet are incredibly comfortable. There is an array of seat formation buttons enabling passengers to position the foot rest, leg rest, seat inclination, and head rest to their exact preferred mode. At its lowest point it is not quite lie flat but with the plush duvet, blanket and a relatively large pillow sleeping is certainly possible. Even when the seat in front is fully inclined there is no invasion of space ensuring a comfortable flight for all concerned. The seats also have a number of pockets for storage of reading glasses, books, magazines or other travel paraphernalia. A simple amenity bag is provided containing an eye mask, ear plugs, socks, toothbrush and toothpaste.

Once settled in with the seat in your favoured position the attentive service begins.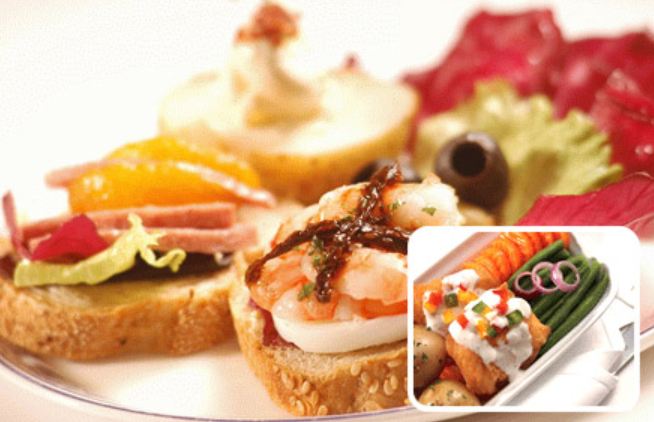 Attendants offer canapés which are a blend of east meets west with smoked salmon rosette served alongside chicken satay. Throughout the flight snacks are available and the innovative dine on demand option allows passengers to request food when they are ready for it, not when the attendants are ready to serve. Final service is 90 minutes before landing but at any time through the flight passengers can call for their starter, main or desert. The food was excellent with a choice of two starters, three mains a selection of cheeses, fruit and desert, or all three if you are hungry. Moreover the dishes actually matched what the menu described, a rarity on many flights. The attendants have certainly mastered the art of producing great tasting dishes at altitude from the limited space of their galley. Special meals can be ordered pre-flight for those with specific dietary requests.

On arrival in Dubai you deplane straight into the terminal and have the benefit of a fast track service through immigration which in Dubai is of great benefit. With the fine service, elegant cabin, unexpectedly comfy seating and great entertainment passengers arrive feeling fresh and ready for the day.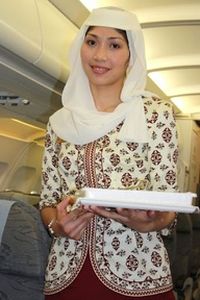 For the return journey the lounge in Dubai is not as sumptuous as London and is shared by a number of airlines so was busier than you would want in the middle of the night. Yet it is still an oasis from the shopping mall that is Dubai airport and offers a great selection of food including hot and cold dishes, an extensive complimentary bar with a fine selection of accompanying fruit juices, but no spa. With the gate just next to the lounge boarding was hassle free and once on board service is swift bringing dinner and drinks before the cabin lights are dimmed to allow sleep. The attendants on this leg seemed to float around ensuring a relaxed and tranquil environment. As with the outbound flight dining service was available on request but with the night flight and the comfy sleeping arrangements it is easy enough to miss out on all the service.

Royal Brunei Airlines is a real find and offers a surprisingly efficient service of great value. For those looking for long haul to Australia the ticket prices are competitive and for regular travellers to Dubai this is definitely an airline to consider alongside the big three. www.bruneiair.com
Jane Stanbury – Emerald Media www.emeraldmedia.co.uk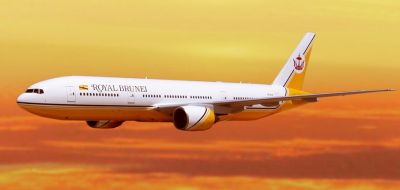 OUR READERS' FINEST WORDS (All times and dates are GMT)
All comments are filtered to exclude any excesses but the Editor does not have to agree with what is being said. 100 words maximum
---
No one has commented yet, why don't you start the ball rolling?
---