This month's ship review: Queen Mary 2
Ken Brookes, journalist and publisher, and a former President of the Chartered Institute of Journalists, is a cruise fan (see BTN 30 January 2012 and 25 June 2012). He recently flew to New York and came back on the Cunard flagship Queen Mary 2.

Some may argue this is the wrong way round. It is also the more expensive way to cross the Atlantic from the UK with APD paid for on the outward leg. You also get 25 hours on each of five days westbound, and 23 hours eastbound. And as Ken explains the clock change is somewhat unique.
Dotted around QM2 is a wonderful gallery of the famous who travelled on her Atlantic Blue Ribbon holder predecessor up to the time she retired in 1967. Ken busied himself somewhat on the ship with the result that a quiz has been added at the end of "Cruise News" which readers of a certain age might enjoy. No prizes as the answers can be found at QM quiz result.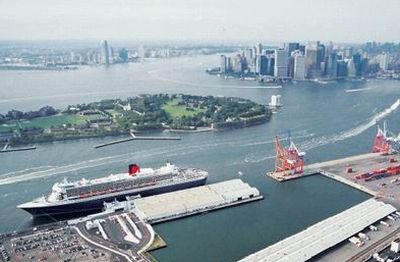 QM2 – a right royal experience
Elegance … opulence … formality. Cunard's Queen Mary 2 is a ship like no other, equally at home sailing the oceans or cruising the world. And it was described in considerable detail by BTNews Editor-in-Chief Malcolm Ginsberg, whilst crossing the Atlantic in style.

What more is there to say about this Queen of the Carnival shipping empire? Quite a lot in fact, though if you want the full story you'll need to refer to the conveniently archived back issue (19 December 2011). But here's a quick recap.

Queen Mary 2 was the first major ocean liner built since Queen Elizabeth 2 in 1969, the vessel she succeeded as flagship of the Cunard line. At the time of her completion in 2004 by Chantiers de l'Atlantique, Saint-Nazaire, she was the longest, widest and tallest passenger ship ever built and is still the largest liner at around 150,000 gross tons. Electric power for the four 21.5MW Rolls-Royce/Alsthom propulsion pods comes from two GE gas turbines and four Wartsila diesels, but it is the gas turbines that run on relatively expensive diesel oil and the diesels on much cheaper marine fuel. Work that one out.

Maximum number of passengers is normally 2,620, plus about half as much again officers and crew. Theoretically the ship could take up to 500 extra passengers (mostly children) in convertible settees and bunks, but to do so could be an embarrassment, as many are in the superior suites and the numbers would exceed the single-sitting capacity of the Queen's Grill and Princess Grill restaurants. However the kids' facilities are excellent according to both parents and children we spoke to.

Travel POSH
With my wife and business partner Sandra, I made sure to travel POSH: "Port Out, Starboard Home." This maxim came from the old days of the British Raj and sea travel to India and beyond. Following this advice meant that, in a ship with no air conditioning (it had yet to be invented), you would always be on the cooler side. On the transatlantic run between Southampton and New York, your balcony (most QM2 staterooms have balconies) can catch the sun for up to 12 hours a day, with a cool cabin to escape to when it is too hot.

Contrasting with Malcolm's experience, we flew first from Heathrow to New York, where I was attending an editorial conference, spending a couple of extra days' sightseeing before joining the ship at Carnival's rudimentary but effective Brooklyn pier.

Times Square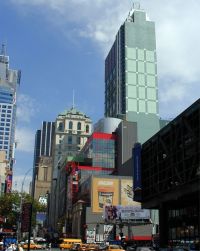 As an aside, let me recommend the Hilton Times Square (our choice) on 42nd Street as an ideal central New York location, handy for entertainment and sightseeing and, with taxis at the 41st Street door and both buses and subway lines a few steps from the front, equally convenient for business, museums and galleries.
Room comfort is all that the Hilton name implies, and it also boasts modern business facilities.
It seemed strange to see its main restaurant (which serves excellent food) on the reception floor, until one remembered that this was already 22 storeys above street level, with dramatic views above the bustle of Times Square. We were lucky to have a corner room on the 36th, with views in both southerly and westerly directions.

Cunard's flagship
Accommodation on the QM2 is well up to the best hotel standards, though you will need a suite if you prefer a tub to a shower – or a butler to a stateroom steward. But there are excellent bargains to be had, especially for the slightly adventurous. For example, the deluxe balcony staterooms on deck 8, with a view partially obstructed by lifeboats, are often available (as in our case) for little more than an inside cabin with no view at all. The flight/cruise package is very attractive including The Hilton.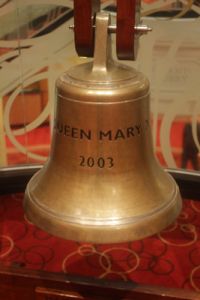 I have already mentioned propulsive power. Cunard has found that, using only the diesels (marine fuel – as above), transatlantic speed can be maintained at 21.5 knots and passengers are given an extra day at sea (seven instead of six on the Brooklyn – Southampton run) without reducing company profits.

But the QM2 had another surprise for its newest customer: the mid-day time change. On all other ships on which I had travelled in an easterly direction (including transatlantic on the old Queen Elizabeth 2), clocks and watches had always been put forward during the night. This meant losing an hour's sleep on each of five (generally consecutive) nights during the crossing, in order to have meals and other activities at their set times. By contrast, on five of the sailing days, the QM2 put the clocks forward at noon, at the sound of eight bells on the centrally located ship's bell (fig 5). No-one lost any sleep, missed a meal or failed an activity between noon and 13:00, because that hour did not exist. I have not yet checked whether the QM2 was the first to employ this very sensible system, or whether non-Cunard cruise ships now also do so during autumn repositioning, but I can certainly recommend it.

Eat well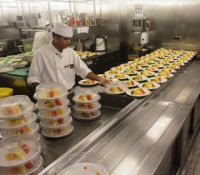 Though the world's largest liner (as against cruise ship), the Queen Mary was designed to minimise walking time and distance for the average passenger. By placing the main (Britannia) restaurant forward of the monster galley, the restaurant is moved much closer to the centre of the ship. In addition, of the two theatres in the bow, the main Royal Court Theatre is also located nearer the centre, minimising the distance between food and showtime. Illuminations, the second theatre, is used mainly for lectures, but can also double as a planetarium. Between the theatre and the restaurant, the Golden Lion pub is the venue for less formal entertainment such as quizzes and karaoke.

The galley that serves QM2's Britannia Restaurant, producing almost 16,000 meals every day. Consumption during a single crossing includes 14t meat, 9t poultry, 15t fish and seafood, 55t fresh fruit and vegetables, 22,000 litres fresh milk, 37,000 fresh eggs, 4.5t flour and 2.2t sugar. Large-screen digital monitors can conjure up the recipe or appearance of any dish, at the touch of a button.

The Queen's Grill and Princess Grill have their own common galley situated between the two restaurants' on deck 7 amidships. Other than a lounge and small concierge area passengers in the superior suites mixed freely with the rest of us.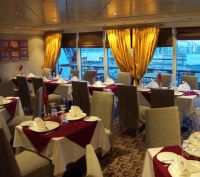 Formality is part of the fun of travelling on a heritage-packed ocean liner. In just seven nights of ship-wide dress codes, three are "formal" (tux preferred), two "semi-formal" and two (post-departure and pre-arrival) "elegant casual". So the ladies can "dress for dinner" every night. Of course you can eat very well in casual clothes, without jacket, tie or tuxedo, but you'll probably be doing so in the self-service restaurant, alternative eateries or via room service. And you'll be missing the justifiably famous Todd English restaurant, the finest ambience, food and service that Queen Mary 2 can offer, which more than justifies its modest supplement.

To close this brief miscellany of Mary-based maritime trivia, let's sample the Photo Gallery. No, not the vast and ever-changing collection of on-ship passenger photographs, but a unique collection of film stars and international statesmen who have graced Cunard transatlantic voyages over the years. Lining corridors and passageways around the theatres, they showcase historic black-and-white photographic records rather than today's ultra-sharp digital colour. In many cases the captions are as interesting as the photos themselves. In the days of darkrooms the most famous of all amateur transatlantic photographers (see 4) often acted as a technician and extra hand for the workers in the darkest part of the ship. He called it fun. www.cunard.com




Cruise news update

Celebrity Reflection, the fifth ship in the award winning Solstice Class has completed the 10hr journey from the Meyer Werft shipyard in Papenburg (Germany) down the Ems, and into the North Sea at Emden. Preparations for the transit – known as 'the conveyance' – include removing power lines and railway tracks that normally pass over the river, to allow the ship to pass through. The journey must take place when wind conditions are calm and at high tide to ensure ample depth of water. She carries 3,000 passengers, is 1,047ft long and 121ft wide. Celebrity Reflection boasts a number of industry firsts, including AquaClass Suites, Signature Suites and the ultra-luxurious Reflection Suite, with its outboard shower, as noted in our cruise notes 27 August 2012. www.celebritycruises.co.uk


Disney Cruise Line is returning to the Mediterranean next year with a series of four- and seven-day Barcelona-based "experiences" from June to August. You can join two trips together to make a 12-night package on Disney Magic (Berlitz 1,491 pts). The 83,000ton ship is superficially rather like the original Queen Elizabeth, and the same tonnage. Plenty on board for children but Disney likes to make noises about its 'adult only' areas where one can relax away from the hoards. www.disneycruise.disney.go.com

Fred Olsen Cruise Lines has two longer cruises this autumn, both from Portsmouth. The first departure is aboard Boudicca, and is a 23-night cruise to the Mediterranean, focusing on Turkey (D1223). Join Boudicca in Portsmouth on 12t October 2012 and sail south to the balmy climate of southern Portugal, with a first visit to pretty Portimão, in the Algarve. Another day at sea brings Boudicca to the lovely island of Ibiza, pleasantly sunny and quieter in October, before moving on to another island – Malta – where Boudicca calls into the historic capital, Valletta. It is then Athens, three Turkish ports (including Istanbul), Gozo, Mahon before making a final call into Gibraltar and returning to Portsmouth. Veteran broadcaster Michael Nicholson is a guest lecturer. From £1,399 per person on an outside twin. Boudicca is then off to the Caribbean for 28 days with prices starting at £1,699. www.fredolsencruises.co.uk


Silversea has published details of its 2014 world cruise, an exceptional voyage for its 20th anniversary year. The 113-day journey encompasses 54 ports in 29 countries, with 12 overnights and eight late night departures. Very much a boutique ship with 382-guests, Silver Whisper begins the navigation at Los Angeles and then on to Hawaii, Samoa, Tonga and New Zealand before a two-day call at Sydney. Three days in Hong Kong and two days in Shanghai and then to Japan, Taiwan, Vietnam, Thailand, Singapore and Indonesia before arriving at one of the world's most intriguing and enigmatic destinations, Myanmar. The antiquities and urban contrasts of India, Oman, Jordan and Egypt are followed by two calls in Israel, the Holy Land. The global journey concludes with a sweep of former empire capitals including Constantinople (Istanbul), Athens and Rome and the delights of Messina, Sorrento and Monte Carlo. It all ends at Barcelona but if you fancy a stay in Europe Silversea will cruise you all the way to LA. Prices start from £33,650 per person based on double occupancy for the 113-day cruise. Modules are available. www.silversea.com


Swan Hellenic is introducing (for new bookings made from 1 September 2012) the Swan 'Price Promise' – a pledge to customers and agents that, if the price of published standard fares for their chosen cruise and category of cabin is reduced at a later date, passengers will be offered an equivalent benefit in value. The difference in the benefit provided will either be as a complimentary cabin upgrade or on board credit. Out now is the brochure until April 2014 and also river cruise programme for next year offering Swan's unique hospitality on the Danube, Rhone and Dutch Waterways. Swan tell us that they are sold out on Minerva until the New Year except for two fly cruises "Passage to Oman" and "Colours of India", in November and December, where there are some very good deals available. www.swanhellenic.com



QM2 Photo Gallery: How many of these previous Cunard passengers can you recognise?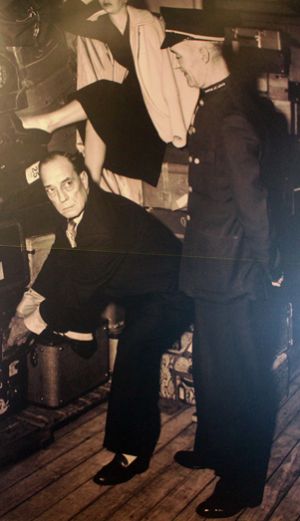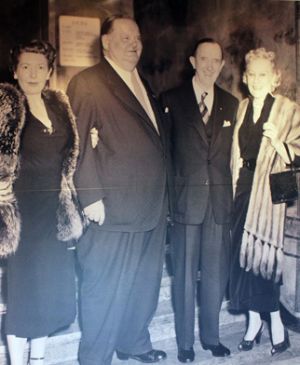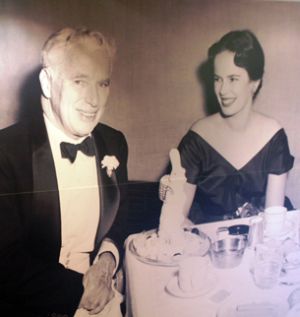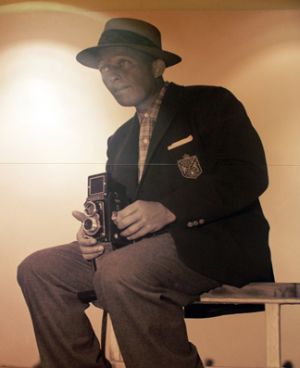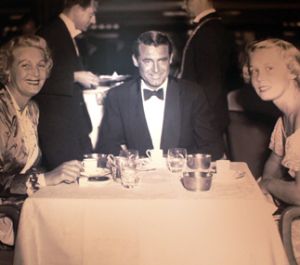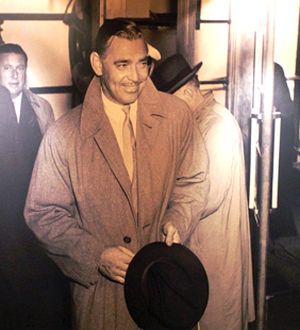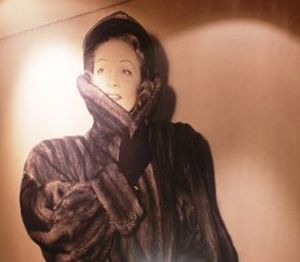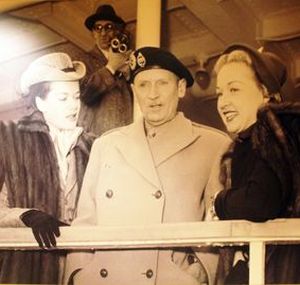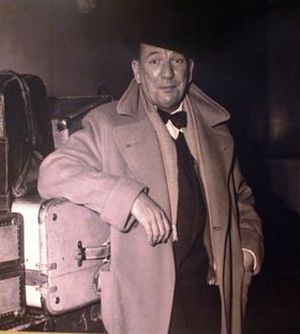 No prizes as the answers can be found at QM quiz result.
OUR READERS' FINEST WORDS (All times and dates are GMT)
All comments are filtered to exclude any excesses but the Editor does not have to agree with what is being said. 100 words maximum
---