With the resultant problems associated with Iceland's volcanic eruption likely to be with us for some time this month's SOAPBOX features Jonathan Buttery, Director of Voyager Insurance Services Ltd and a former Chairman of the Association of Travel Insurance Intermediaries (ATII), and expert in his field.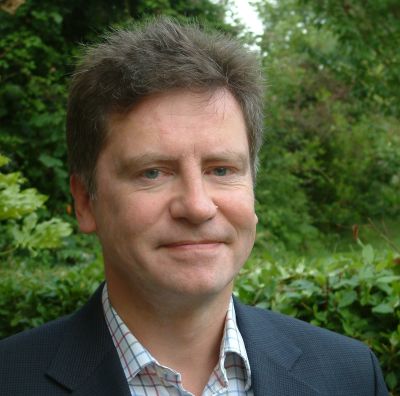 We need to set the record straight about recovering costs resulting from volcanic ash disruption.
The recent suspension of flights caused by the volcanic ash cloud from Iceland has obviously caused much inconvenience and frustration for airline passengers. Regrettably, this frustration has been exacerbated by inexpert advice to travellers about how they may recover costs incurred as a result of this exceptional event.
The reality is that, despite popular misconception, only very limited insurance cover is available under most travel insurance policies for such an event. The closure of European airspace for such a long period is totally unprecedented and, as such, is not a contingency that is covered under the vast majority of insurance policies.
An insurance policy is a contract like any other, which provides protection against specific perils as stated in the policy wording in return for the agreed premium paid. Disruption to air travel caused by volcano eruptions is simply not an event that is insured. Most policies also specifically exclude claims relating to the withdrawal of transport services on the instructions of the Civil Aviation Authority, Port authorities or similar bodies internationally.
While there is an understandable disappointment that travel insurance does not cover this type of event, it is important to recognise that any policy that tried to cover every possible event, however unprecedented or unlikely, would be prohibitively expensive. As such it would be completely uncompetitive in a marketplace that is driven mainly by the cheapest possible price. Such a broad policy would be economically unsustainable which is why they do not exist.
While each individual may be looking for a relatively small amount and therefore hopes or expects the insurers to take a sympathetic view, by the time the huge numbers involved are multiplied into the calculation it becomes simply impossible for insurers to consider on a goodwill basis.
We ourselves are in discussion with various insurers, exploring ways to provide wider cover for such events. Travellers' memories can be very short, however, and people are often very reluctant to pay any extra, even while the problem is still fresh in everyone's mind. Of those that responded to a recent survey by Holiday Extras, 27% said they felt natural disaster insurance was a waste of money and only 9% said they would definitely pay for such cover.
While insurers do go to great lengths and are in the business of providing the best protection possible, there are limitations as there are with any business and I hope this provides a better understanding of the reasons why.
I also hope this will help prevent further unnecessary frustration for the unfortunate travellers who have been wrongly led to believe that compensation for this event from insurers is their right.

Jonathan Buttery
OUR READERS' FINEST WORDS (All times and dates are GMT)
All comments are filtered to exclude any excesses but the Editor does not have to agree with what is being said. 100 words maximum
---