In January 1979 the late Stephen Piercey of Flight International, and a small team of aviation aficionados published the first edition of Propliner devoted to propeller driven passenger aircraft, with an eye on keeping as many as possible flying. It was to appear quarterly until March 2015, when publication ceased after 141 fascinating issues, reincarnated later the same year with Propliner Annual, the sixth 2021 version out now.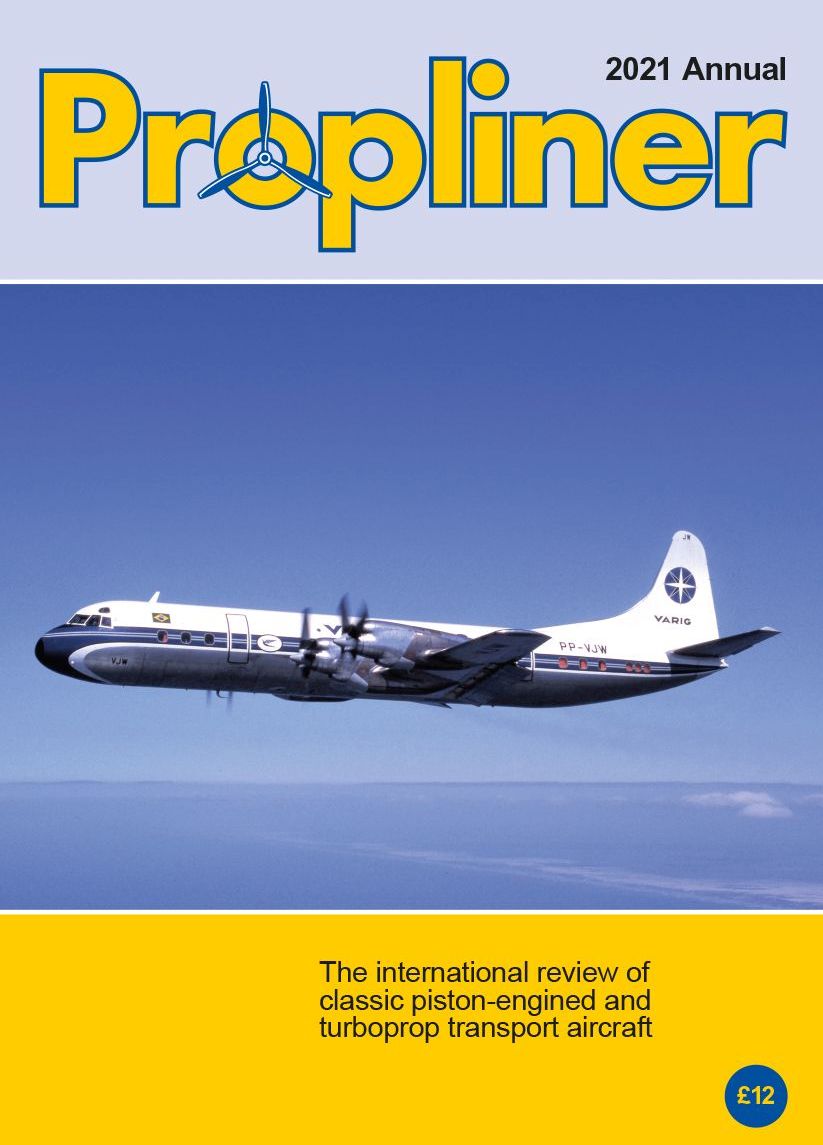 Propliner Annual concentrates upon those classic airliners of a bygone age, the magnificent Lockheed Constellation, Bristol Britannia, Boeing Stratocruisers, Convairliners, Vickers Viscount and Douglas piston types that once dominated the world's air routes.

More than a year into the imposition of worldwide travel restrictions, it is heartening to pick up a copy of the 2021 edition, relax in an armchair and be whisked around the globe on a tour taking in many remarkable havens of 'propliner' activity.

Every taste is catered for, with plenty of variety in both destinations and aircraft types — everything from a Grumman Goose to Super Connie — and an abundance of stunning photographs. While Chris Buckley jets out to the Caribbean paradise island of Martinique 40 years ago, he recalls a memorable year away from university studies in the UK, working for American Airlines. Quite apart from the many interesting aircraft that staged through Martinique, his travels take him to many of the other Caribbean islands, and also as far as Miami and La Paz, seeking out aircraft as varied as B-17s and Douglas DC-7s, and all written in an entertaining style.

Robbie Shaw flies us along the Aleutian Chain as he samples life aboard the Reeve Aleutian Electras more than 20 years ago, Tom Singfield chronicles the battles faced by Air Ceylon as they established the island's first air services following independence, and David Powers reveals the enjoyment he found flying NAMC YS-11s on nightly cargo flights for Airborne Express radiating from Wilmington, Ohio. Electras are also spotlighted in Barry Lloyd's feature on Brazil's famous Ponte Aérea. Initially reluctant to buy the type, VARIG soon found that the Electra was ideal for the high frequency air bridge linking the cities of Rio de Janeiro and São Paulo, and by the time the aircraft bowed out of service, it had proved to be an ideal choice.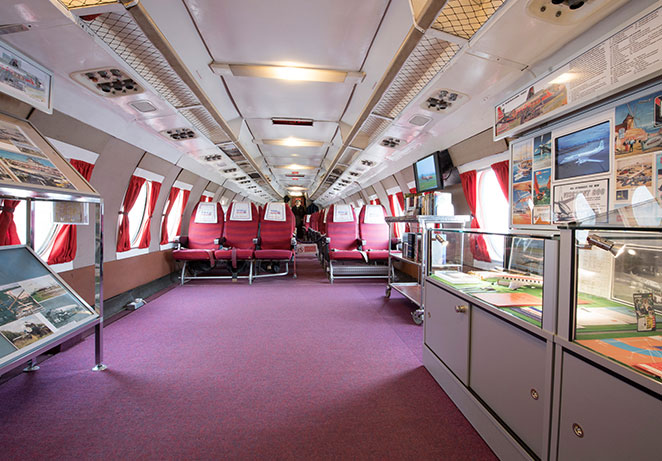 We stay in Brazil with local journalist Marcelo Magalhaes when he chronicles the success enjoyed by both the Fokker Friendship and Fairchild FH-227 flying domestic services throughout this enormous country. Much mystery surrounded the sale of a fleet of Air New Zealand Friendships to Tunisavia in 1983, and John Mounce gathers the ferry crews of these aircraft together to unravel the web of intrigue that faced the flyers as they arrived in Europe to find that they had been duped. What followed was more akin to a thriller, and the subsequent adventures undertaken by these airliners involved many shady operators.

Those wonderful Bristol Freighters feature prominently in the Annual – Murray Kirkus describes the work undertaken by the squadron of aircraft flown by the Royal New Zealand Air Force, and their later civil operations, while Tony Merton Jones recalls the heyday of cross-Channel vehicle ferry services when the name of Silver City Airways was familiar to any motorist taking a Continental holiday.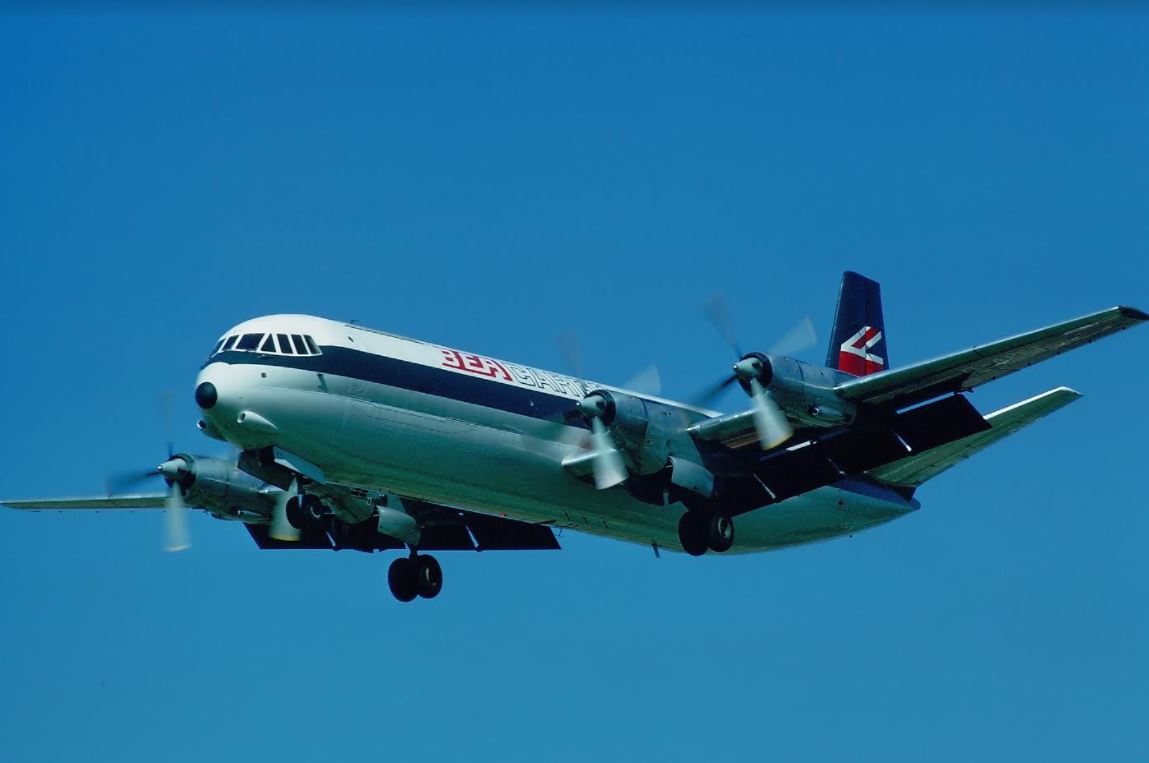 A Bristol Freighter or two also sneak into Maurice Wickstead's account of post-war French independent airlines, with part one of the series featuring in the annual – look out for the picture of the rare Fiat G.212 in Compagnie Air Transport colours at Le Bourget.

Respected Irish aviation authors, Karl Hayes and Eamon Power, detail the visits made to Shannon by Avro Yorks between 1946 and 1964, while other contributions include a detailed history of a Grumman Goose that remains airworthy in Ireland, but flies rarely, and also the day when a Carvair closed Dublin Airport after suffering hydraulic problems. Although never the most reliable of aircraft, the type is fondly remembered by anyone fortunate enough to have flown aboard one.

The effort that goes into airliner restoration is well documented in Keith Bradshaw's account of the preservation of the world's oldest turboprop-powered airliner – Vickers Viscount 701 G-ALWF – by the Duxford Aviation Society. As a bonus, founder of the Viscount Preservation Trust, Paul St John Turner, describes how as a young student he helped to save the airliner in 1972 and arrange for its initial display at Liverpool Airport.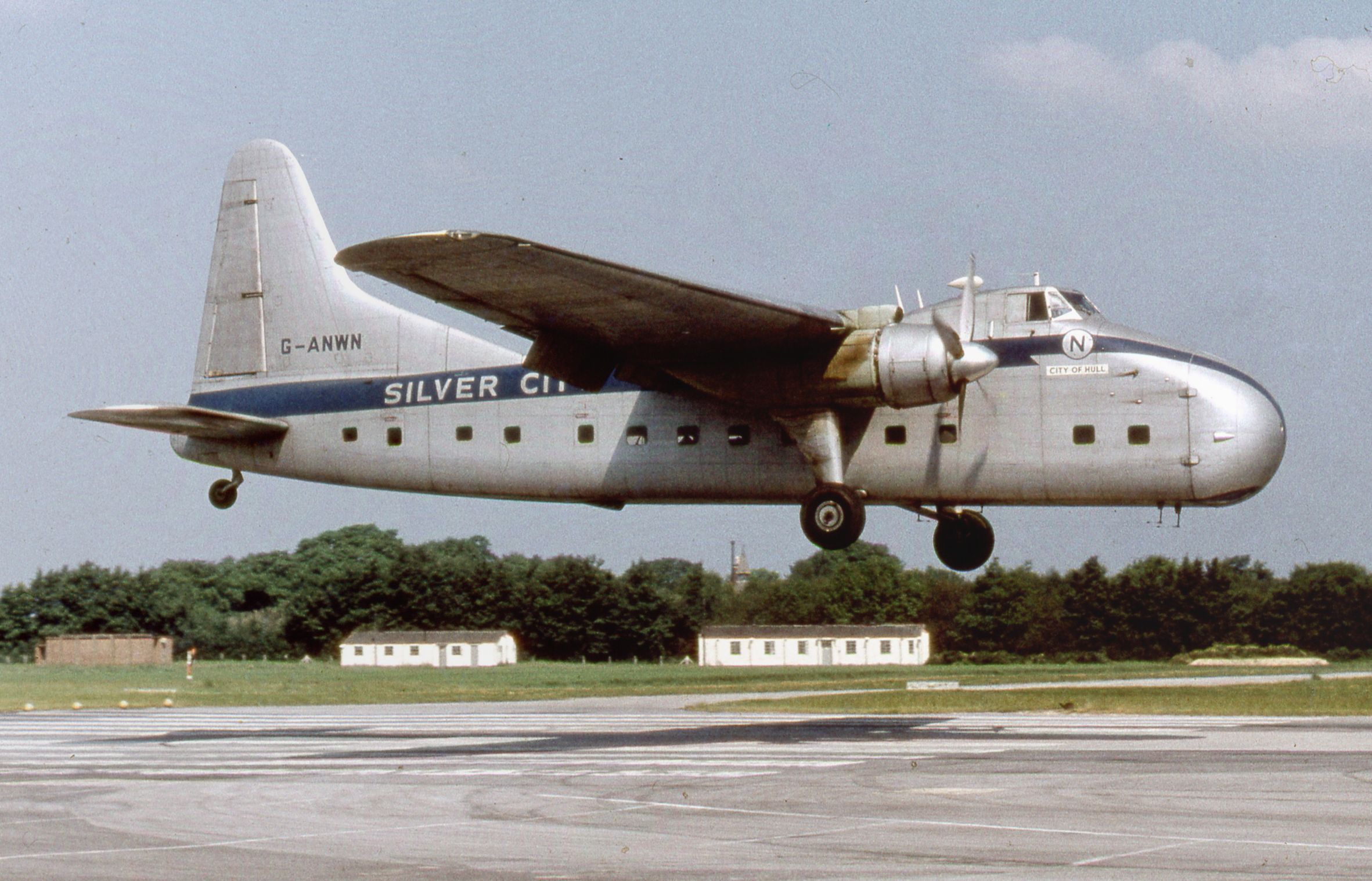 Propliner would not be Propliner without a Constellation within its covers, and Peter Marson reveals the operations that took place through London Airport by KLM's fleet of 049, 749 and 1049 Connies. Vanguards are not forgotten, as Fred Barnes joins a crew on a BEA Merchantman service from Heathrow, and other major features include Ron Lindsay's portrayal of Prestwick Airport in its heyday as a trans-Atlantic staging post, and Keith Simpson's account of Yukon-based Great Northern Airways.

History is all very well, but it is good to see that Propliner also reviews on current activities, and in addition to two news sections, there is a report on perhaps the longest non-stop flight ever made by a DC-6, when Rob Everts delivered a former Braathens-SAFE (remember them?) Douglas DC-6B LN-SUB direct from Yellowknife to Stavanger via a flypast at Bergen in June 2020. Just how long this flight took you can find out in Ole Johan Berg's report, while the occupants on board were not your standard ferry flight crew.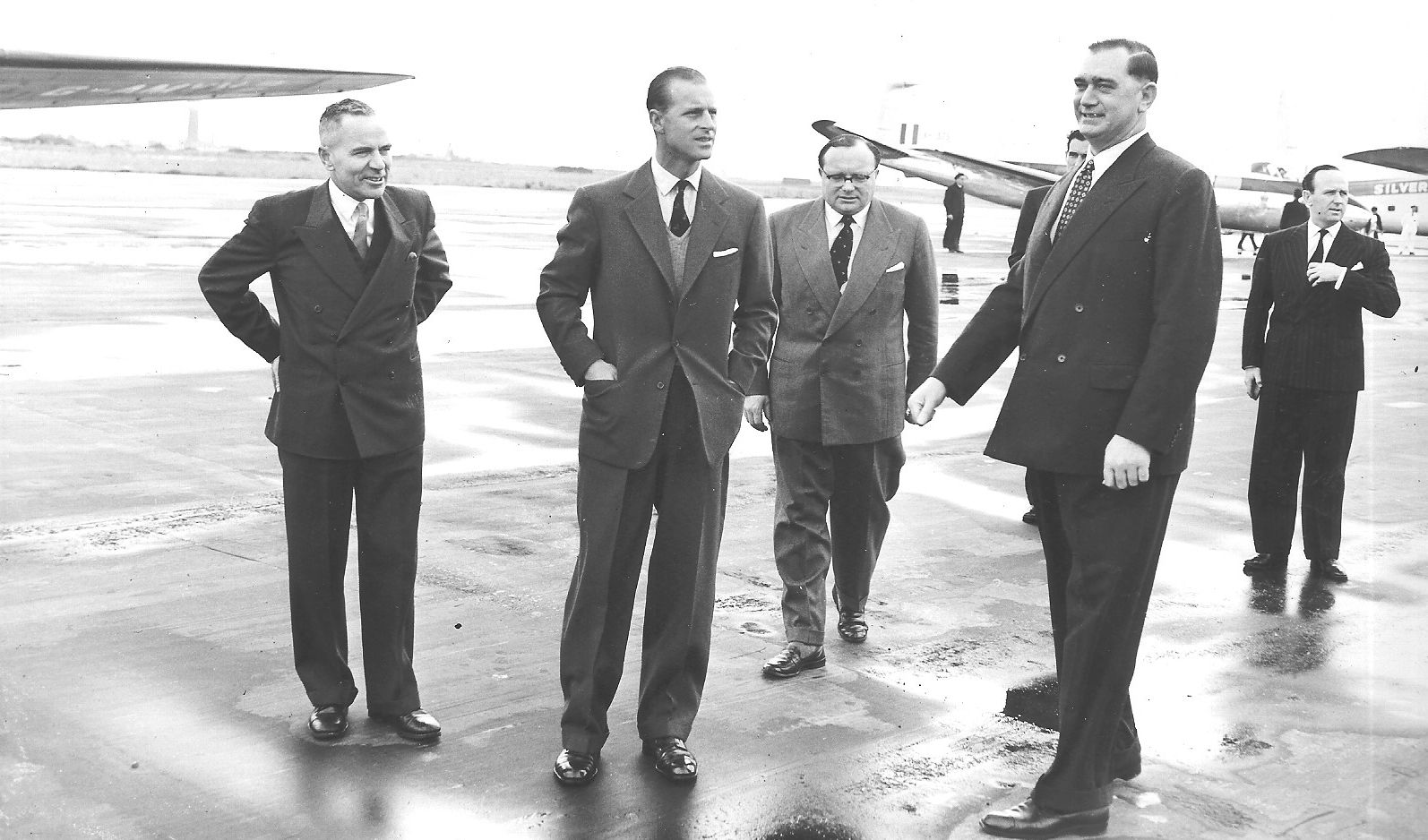 Other topical features include a report by Ralph Pettersen from the Basler conversion facility at Oshkosh, and an update on the progress to return "Columbine II" – the US presidential Connie – to the skies. The news sections report on the comeback being made by the Lockheed Orion in fire-fighting service in North America, the activities of many Douglas DC-3s in Australia and New Zealand, and the intriguing globe-trotting adventures of Ukraine's ageing Antonov An-12 freighters as they haul everything from PPE to car components and racing cars on flights to virtually every corner of the world. A classic de Havilland Dove also makes it into the news section, continuing to fly more than 70 years after first taking to the air, and there is so much to enjoy within the pages of this treasure trove of aviation at its very best.

This review cannot be complete without a reference to the late Prince Philip, Propliner pilot of distinction, and also the last Viscount flight into Heathrow, a memorable occasion 18 April 1996 with the aircraft's designer Sir George Edwards heading an eminent gathering. Hopefully Propliner Annual will feature the event for 2022. His Royal Highness sent a note from Windsor Castle mentioning it was on the flightpath. Any images and short anecdotes of that occasion can be sent to malcolm@ginsberg.co.uk for possible future use.

See also AND FINALLY.

Copies of Propliner Annual can be ordered via www.propliner.co.uk
OUR READERS' FINEST WORDS (All times and dates are GMT)
All comments are filtered to exclude any excesses but the Editor does not have to agree with what is being said. 100 words maximum
---
John Jones, West Ham
In my youth I flew with Silver City accompanied by my dads Morris Minor. From Southend. Great days.
---