Self-described as a "Travel Journalist and Broadcaster" Simon Calder has been at The Independent since 1994.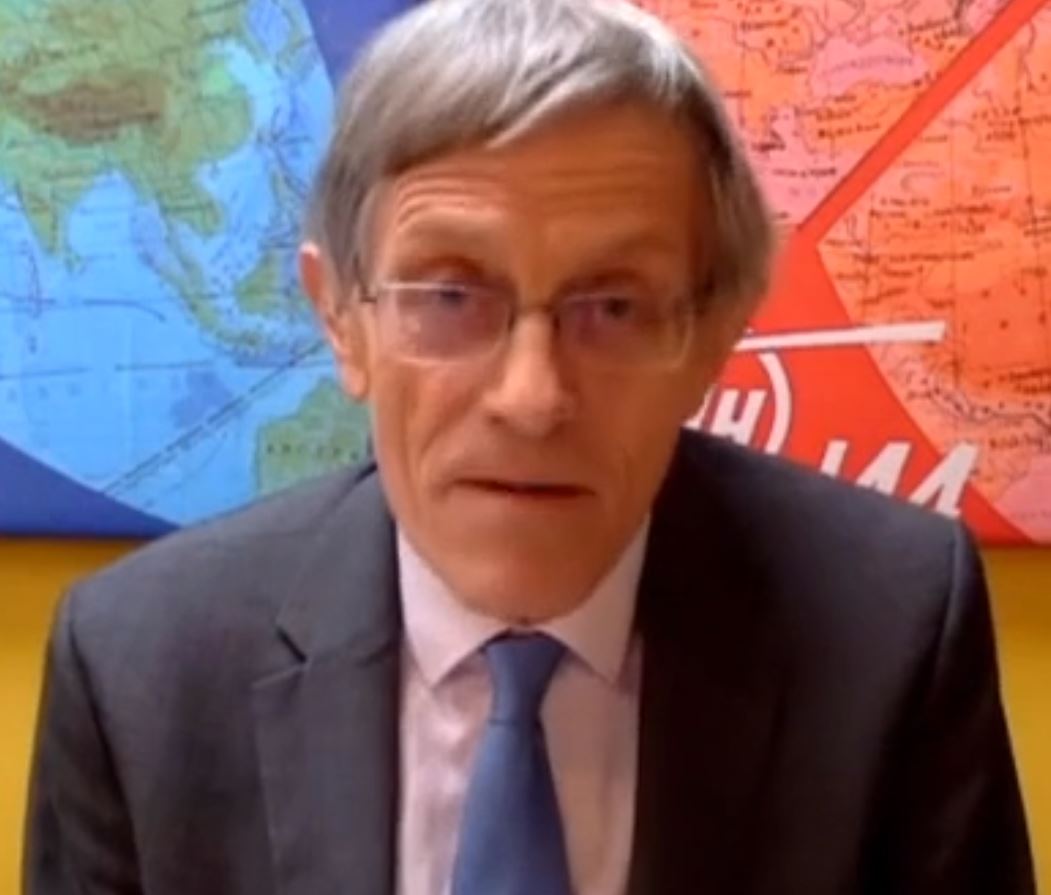 The one-time British Airways cabin cleaner is today probably the leading UK expert on travel matters, every time paying his own way, always ready to help, hosting a live show on Instagram 15:30 every Saturday and Sunday.
He was first on, at the early Westminster hour of 09:00 at last Wednesday's (3 March) Commons Select Committee proceedings dealing in a straightforward matter of fact manner with MP's questions. See in this issue of BTN O'Leary goes to Parliament.
"From a political perspective, Air Passenger Duty (APD) is as close to perfect as a tax can be. APD is difficult to avoid and easy to collect, because airlines do all the work and send the Treasury a cheque. And many of the people who pay it are foreign visitors and do not vote in the UK.

Last Wednesday morning, Michael O'Leary, chief executive of the Ryanair Group, told the Transport Select Committee: "I would urge the scrapping of APD for a one or two-year period. That is not because the money would go to the airlines – it does not – but it would go immediately to the end consumer."

But later the same day we learnt from Rishi Sunak, present incumbent of 11 Downing Street, that from 2022 long-haul APD will rise in line with inflation – to £185 for anything better than basic economy.

The Treasury assured the aviation community: "This measure is expected to have a negligible impact on approximately 1,500 airlines." Which I loosely translate as "APD is staying". With the biggest deficit in history after the Covid spending spree, the government is not going to give up a tax that the Office for Budget Responsibility reckons is worth (in a normal year) £3.7bn.

Time to stop fighting the last war. The airline industry is never going to overturn a tax bringing in £130 per household annually and constituting 0.2% of national income. Instead, airlines, airports and environmental groups should focus on persuading government to make APD a tax that far more fairly reflects the impact of an individual's journey.

The average APD take is £34 per journey. Most people pay much less, a few much more. It is preposterous that a holidaymaker who wants a slightly more comfortable journey to Sharm el Sheikh should pay the same £185 as a business traveller in first class to Sydney. The cost for Egypt in premium economy is way too high, for the Australia journey too low.

The distance bands that were previously used at least nodded in the right direction, but they were dismantled in a pre-election move to persuade people with family in the Indian sub-continent or the Caribbean to vote Conservative.

I am not calling for this arrangement to be brought back. Instead, let me propose two alternatives for you to consider. The first is a straightforward percentage of the fare paid. This will be iniquitous: a last-minute buyer of a £300 ticket to Barcelona will pay 10 times as much as early bookers who bought at £30. But at least there is some correlation between the fare and the cost – financial and environmental – of the seat.

More radically, consider this: airlines paying a tax based on distance and aircraft type, regardless of the payload of passengers. A simple example is that London – Barcelona hop: on an A320 with a solid 90% load factor, a £2,200 tax tag corresponds exactly to the existing £13 per passenger.

The carrier will be able to factor the cost into its commercial calculations and effectively apportion the tax to passengers according to its own criteria. Airlines will be incentivised to operate as close to 100% load factor as they can – so there are more passengers to split the cost between.

Marginal departures with a disproportionate per-passenger impact will be disincentivised.

Again, there are plenty of possible arguments against: show me a carrier that does not try to maximise its load factor or make its operation as efficient as possible. But the present system looks little more than a clumsy but effective way to take billions from the traveller and airline industry each year".

www.simoncalder.co.uk
OUR READERS' FINEST WORDS (All times and dates are GMT)
All comments are filtered to exclude any excesses but the Editor does not have to agree with what is being said. 100 words maximum
---
Barry Humphreys, UK
A good example of why you should not trust even a good journalist with formulating policy. They are better at criticism. But Simon is right that it is time to move on, away from lobbying for abolition of APD, which isn't going to happen, to a better approach. APD is riddled with contradictions. It would surely not be difficult to come up with a better alternative, although from my experience of negotiating with the UK Treasury, the biggest challenge would be just getting them to listen to common sense.
---
mike carrivick, UK
I think it's important to highlight that it's the UK govt imposing the charge, and that children/infants aren't treated as adults by an-aircraft charge. What's been missed though is that govt does not use the funds for enviro reasons. The revenues simply go into the Consolidated Fund, and simply form part of general spending. That's £3bn (in normal years) of lost enviro initiatives.
---
Alan Bowen, Rye England
If you reduce APD the airlines will keep the sale price exactly the same and pocket the difference. The consumer will get no benefit at all, and no, APD is not £500 plus to Sydney, these figures are the misleading "taxes fees and charges", most of which go into the airline\'s coffers
---
Tony Tyler,
Sorry Simon, I can't agree. Your first suggestion might work if every traveller simply went out and back on a round-trip. It gets very messy though when a multi-sector itinerary needs to be prorated to determine the taxable element (for the sector departing the UK). Your second suggestion would remove the only small saving grace of APD, that it is clear and obvious to travellers. Your proposal would make it just another cost to the airline that they would somehow have to try to pass on. At least the current system clearly shows that it's the Treasury getting a whole chunk of money, not the airline. It's a depressing thought that APD will never go away, nor even reduce significantly. When it was introduced in the 1990s the industry was criticised for complaining about a tax of "only" £5/10. But we knew what would happen next.....
---
David Starkie, United Kingdom
First class to Sydney APD rate £528, going up to £541 on April 1st.
---
Simon Grigor, Harrow
Simon Calder has been a terrific journalist for a long time. He knows his subject in depth, conveys information with great clarity, and also takes the consumer's standpoint. Time for an MBE or OBE methinks.
---