Mr Bailey advocates that the business aviation sector is uniquely placed to be a test model for commercial airlines as they chart their long recovery.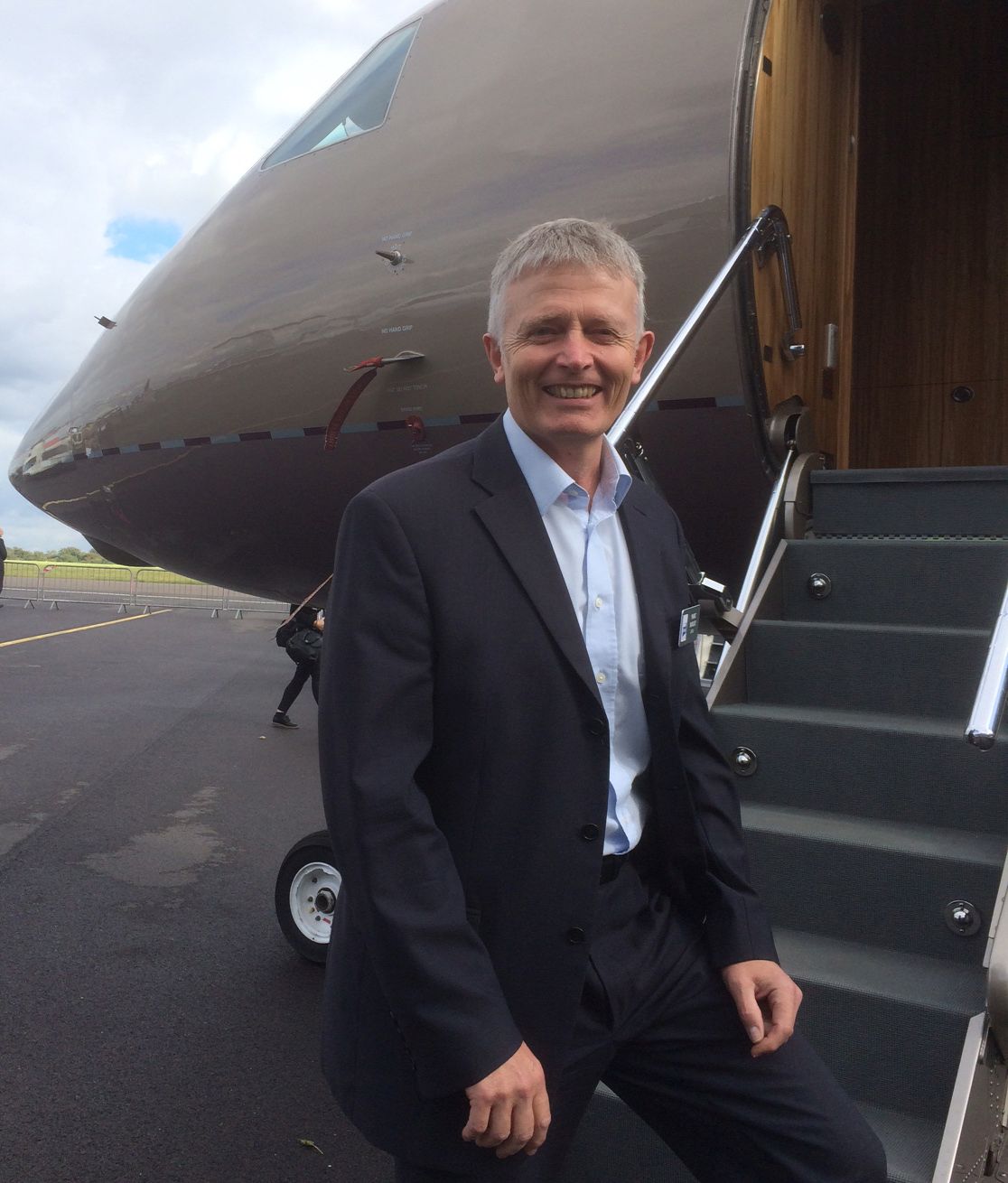 Marc Bailey, CEO of British Business and General Aviation Association (BBGA), celebrates 10 years with the organisation in December. The UK's national trade body, its members span all facets of the sector and represents 180 companies, including airports, FBOs, corporate flight departments, operators, aviation services organisations and aircraft manufacturers.

"We are seeing a major downsizing by the airlines. With less than 15% of scheduled routes currently operating, recovery from this global pandemic is not going to be swift. It is unlikely that airlines will be back to pre-Covid levels until at least 2025. There is nervousness too about flying and the fear of infection. And, just as the airlines make plans to resume flying, along comes the prohibitive 14-day quarantine espoused by UK and other governments to safeguard their borders.

Business aviation is also being hit, but not so hard, as we are smaller and leaner. This presents a perfect storm to demonstrate the business enabler role we do so well – to aid the airlines.

For far too long we have had to defend our sector from negative public perception (that business aviation is just for fat cats, the elite and celebrities). That is a small proportion of our work (less than 5% actually) but it is the only work we do that creates attention-grabbing headlines in tabloid newspapers.

These past few months our operator members have been active supplying vital transportation services, cargo, medical and repatriation flights as part of the essential critical infrastructure all over the UK and Ireland. Medical flights have seen our business jets transporting Covid-19 patients in EpiShuttle transportation pods. Business aviation (through one of our Stansted FBOs) for example, was instrumental in transporting 25 nurses to support the outbreak in Gibraltar. Many of our FBO terminals remained open. We quickly changed our working practices to incorporate social distancing, sanitisation, enhanced cleaning and improved support for vulnerable customers.

Innovation is in our DNA too. Before Coronavirus struck – and in readiness for Brexit – we were working to further our outreach in the UK. We have been supporting the Aircraft Owners and Pilots Association (AOPA) and others at smaller airports on Global Navigation Satellite System (GNSS), next gen navigation. We are confident we can equip a further 50 to 60 more airfields in the future (for smaller jets and turboprop aircraft use) with GNSS (versus ILS) approaches, delivering quiet, fly-in quickly, fuel efficient, closer to desired locations. An initial 15 airfields have been identified for updating, CAA approval permitting.

One of the big consistent barriers to our growth has been airport access. But now, with the lack of airline flying, the big hub airports are welcoming us and there is no shortage of slots.

This is why we are lobbying the Government and Department for Transport that business aviation can provide a sound, low-risk test model for safe, efficient and cost-effective air transport for essential business needs. Our member operators and FBOs can chart a recovery path for the airlines. We can provide a blueprint as they have to contend with recommendations such as the use of isolation rooms at every stage of the journey. (See Quarantine uproar in BTN this week).

The model we run is conducive with keeping passengers safe and should not spread infection to passengers when they fly. Through our quiet and discreet FBOs we can carry small groups of travellers, abiding by all the health measures with a major emphasis on aircraft disinfection, cleaning and screening, observing social distancing (much easier in an environment where you know the people you are flying with).

Our sector has a diverse range of aircraft. Ultra-long, long, medium-range business jets, converted airliner bizjets, offered by Boeing and Airbus. However, the backbone of our flying, and the sector that is far less affected by the downturn is the light jets and next gen turboprop models like the King Air and Pilatus PC-12. We can far more easily meet the social distancing requirements.

The process we can deliver at our private FBOs, situated outside the main hub airports and at key business aviation airports like Biggin Hill, Oxford and Farnborough, won't exacerbate the infection risk in air travel. Let us be the low-risk pioneer for the airlines. We are ready and equipped to start this today welcoming international arrivals at our facilities. We can handle passengers safely, from pick-up where appropriate to getting them on board, observing social distancing and best practice to ensure a safe and healthy environment for FBO staff, customers and business partners.

As a value added benefit to the airlines too, business aviation can help them move crews, parts, executives and generally keep the supply chain moving.

Our recommendations – the result of teleconference lockdown work with a cluster of senior industry and medical experts * – offer an intelligent pathway we believe.

We would adhere to an "As Low as Reasonably Practicable" (ALARP) service, including assuring that our passengers are free of Covid-19 prior to boarding. As a minimum, passengers must self-certify they are symptom-free and have not been in contact with a suspected case of Covid-19 within the previous seven days. We have the ability to make local arrangements for a PCR test prior to departure. (We are working on an advanced technology solution for a 15min test which should be available shortly). This is similar to the model recently adopted at Vienna Airport and its subsidiary Vienna Airport handling. It performs PCR tests which can give test findings between three to six hours, priced at €190 (coronatest@viennaairport.com).

Until that time arriving passengers would still have to go to their UK address and isolate until the results come through – not less than 48hr.

Passengers should present a medical certificate confirming negative test results. Passengers with no symptoms and a completed declaration of health would fly to the UK through our FBOs, but could be subject to a molecular biological (PCR) test on arrival and only released into the UK following a Covid-19 negative test result. Flight crews would also be subject to seven-day testing.

The implementation of this process would only be accepted once all the stages have been confirmed and declared to the UK Government.

The unified goal in all this is to help the UK economy and safely bring in individuals who want to do business in Britain.

Consider this – if we are denied the opportunity to play an early role in getting the City turning – we may lose out to opportunities as entrepreneurs and business executives turn their focus to interests in France, Germany, etc, instead. And once these new habits are established they are hard to break.

BBGA is looking forward to taking its message to UK Aviation Minister Kelly Tolhurst on 2 June and hopes that our Home Secretary will consider our alternate means of compliance in the way it is intended – to get the UK back in business".

*Our working group comprised senior industry representatives from MedAire; International SOS; Signature Flight Support; Universal Aviation; SaxonAir; Oxford Airport; Emerald Media and BBGA.

www.bbga.aero
OUR READERS' FINEST WORDS (All times and dates are GMT)
All comments are filtered to exclude any excesses but the Editor does not have to agree with what is being said. 100 words maximum
---
No one has commented yet, why don't you start the ball rolling?
---