When will the European season re-start?
See also ON TOUR in this issue.
River cruising and deep sea cruising are two distinct products, and this difference is now even more apparent as we look forward to waterborne holidays again, hopefully soon.

River cruising has often been described as a continental coach tour on water, with the same hotel each night and free wi-fi to keep in touch with home. Other than being also on water, seaborne holidays are entirely different with only the name of the person in charge the same. The Captain.

This review is of Mainland Europe (with one UK exception although of course the British rivers are always popular for cruising – but that is another story). The overall river cruise market covers most countries with navigable rivers including Egypt, Russia, China and Vietnam.
River cruising is big business. Amsterdam River Cruise Port handled 315,000 passengers from just under 2,000 ship visits in 2019, at an average of just over 150 per vessel. The ship docking area is within walking distance of Amsterdam Central, up to nine vessels can tie up at the same time. It is all very relaxed compared with Amsterdam Cruise Ship Port half a mile away.

The 2019 figures would normally be out by now but as with everything, they have been delayed.

The river cruise industry experienced a boom in 2018.
The number of river cruise passengers on European rivers increased by 14.6% to reach 1.64m.
North Americans were the most important source market with a share of 37.7%, followed by Germans (28.1%) and British and Irish (12.8%).
The ex-UK and Ireland river cruise market expanded at a healthy pace in 2018, reaching 232,300 passengers, a growth of 10.4% out of a total 1.8m.
The number of bed nights increased by 12.1%, totalling 1.8m.
Europe remains the most popular region with Central and Western European destinations representing the largest share of the market at 64%.
The Danube river overtook the Rhine to become the most popular for river cruising but it was still a pretty even split.
In third place came the Douro, a much shorter river but with Porto at its head, easy to get to and an attraction in its own right.
The Seine is gaining popularity, Paris easy to get to and a great choice of visits along the way, culminating with Normandy. Bordeaux is for wine lovers.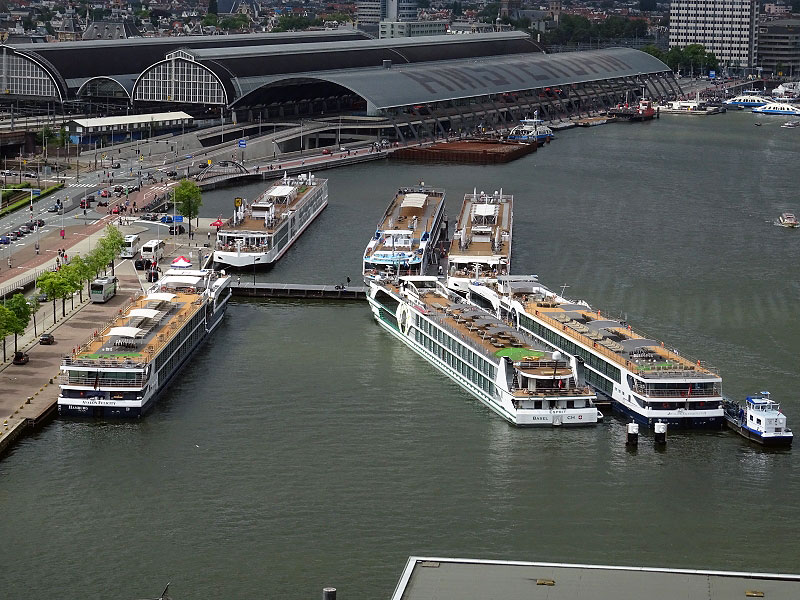 No European river ship accommodates more than 200 guests. These holidaymakers are cruising for the delights of the ship, although some provide dining to the highest standards, butler service, and a keep-fit regime is often offered.

For the most part they are on board for seven nights and are taking the trip to view and learn about the river and the region it passes through.

Onboard lectures are usually on offer and limited low-key entertainment is provided and supplemented by local experts. For those arriving from outside Europe it is often just one part of an extended holiday.
Physical money is no problem. Cruise ships for years have operated on an internal credit basis and once off a ship contactless payment is now much the norm.

On the medical front river ships operate rather like hotels with clear hygiene and emergency procedures and the ability to use local hospitals, doctors and ambulance services en route if required.

Most deep ship ships have top grade medical facilities, as good as and sometimes better than a hospital but it is a helicopter ride if things get serious.

Douglas Ward's 'Berlitz River Cruising in Europe and the USA', and the authoritative reference for the market, was due out about now. No new date has been set for its publication yet but Douglas strikes an optimistic note with this comment: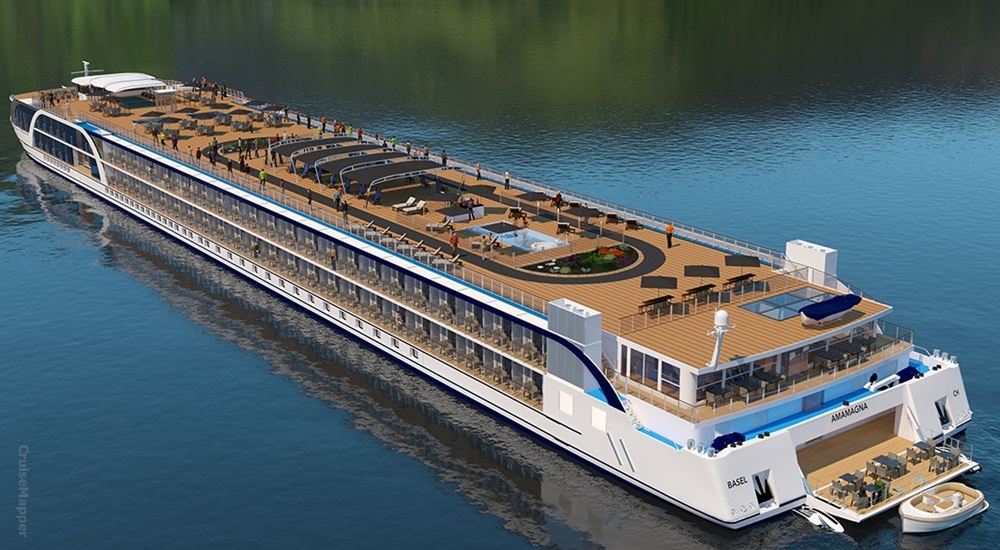 "European river cruising is gearing up for a re-start of cruises by some operators, with mid-late June likely. This makes sense because there is a lot of pent-up demand from the domestic market in Austria, Germany and Switzerland. I see the Rivers Danube and Rhine to be the first to open up to near normal river cruises, with enhanced sanitation, a reduction in the number of passengers carried aboard each rivership, and the introduction of other strict controls by the European health authorities."

Most controversial item in the book is always the winner of the 'Top Performers League', top last time around AmaKristina, seen mostly on the Rhine, meandering its way from Amsterdam to Basle, via Cologne, Lahnstein and the Black Forest. BTN says there can only be one winner for 2020, AmaMagna (SEE REVIEW), the only 'wide-bodied' rivership and featured in February's cruise issue. It is a quantum leap in terms of cabin size, restaurants, amenities and overall personal space. .

Getting river cruising going again after Covid-19 ought to be easier than with the deep-sea operators. For Europe all should be working under the same rules, although this has not been the case with aviation. Suddenly the EU member countries have become nationalistic each having its own rules. Once cleared, a ship can moor in its usual riverside point, and as long as any social distancing rules are adhered, the system should work.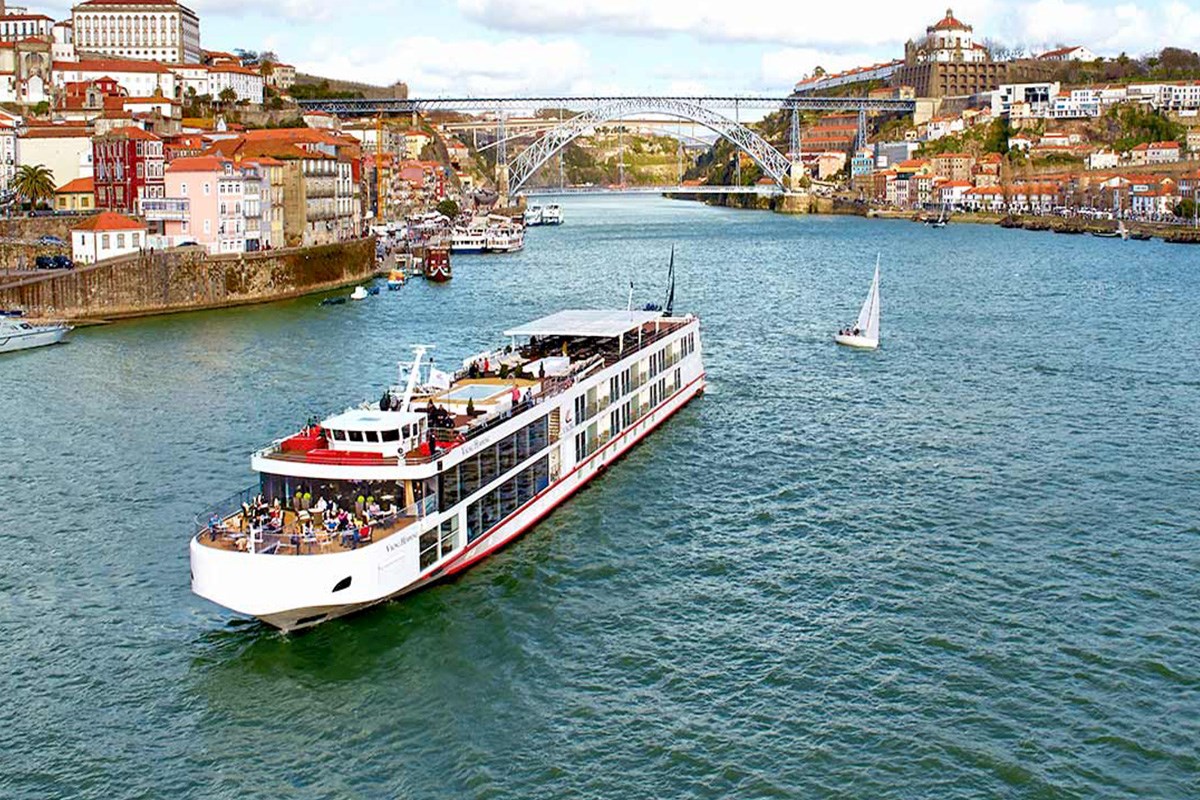 There are two big questions: Will the North Americans return this year, and will the Brits want to go on any form of cruising if they have to self-isolate on their return? Getting to and from the port might prove a problem, except for those places with good rail or air connections.

Some cruise lines are already promoting their forward thinking, including A-Rosa who says measures being put in place include: social distancing protocols for the entire ship, enhanced cleaning procedures; the wearing of mouth and nose coverings in public spaces; pre-screening and temperature checks prior to embarkation; meals to be served at tables, at set times and excursion participant numbers will be reduced. In addition, all A-Rosa ships are already equipped with an air refreshment system that ensures all cabins and public spaces operate using separate air supplies.

Derek Banks, Managing Director of European Waterways, says that he is already observing increasing interest in family charters on the company's luxury hotel barges as Europe slowly opens for business again. He noted they are an ideal option: vessels accommodate just six to 20 passengers maximum, so families or small groups can have the entire boat to themselves.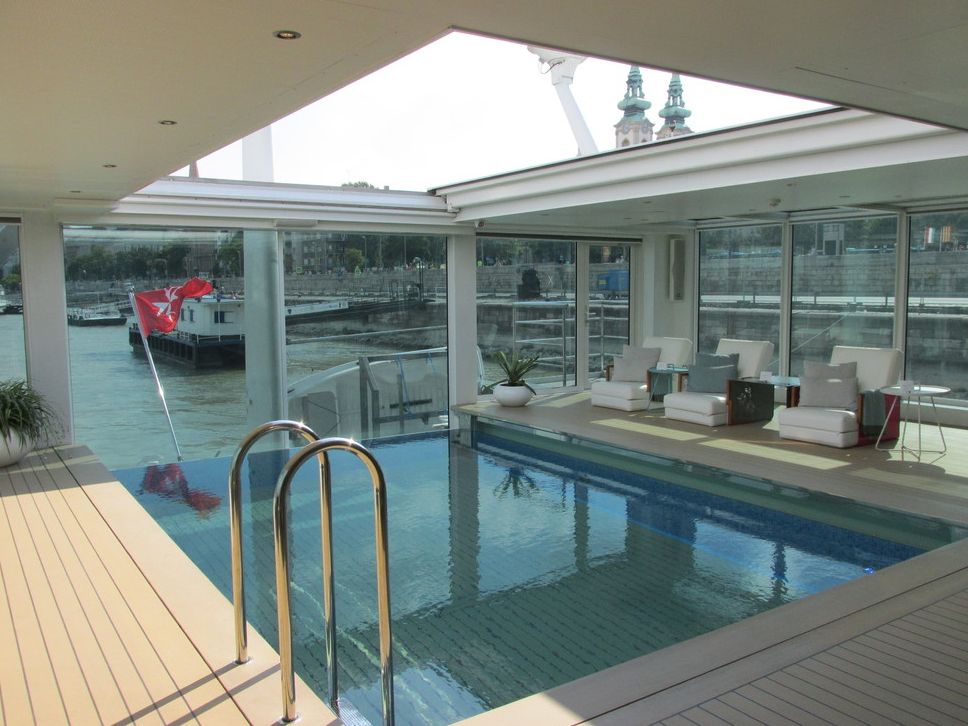 "Cruising with European Waterways has always been about taking 'the path less travelled,' so much of our outdoor activities already take our guests away from crowded tourist attractions to the more exclusive, less populated settings," said Banks. "Until travel returns to normal, we are even more committed to providing a safe and healthy onboard environment for our guests, with pre-cruise checks for all onboard and the implementation of more stringent cleaning procedures, among other policies."

The need for changes was highlighted by AmaWaterways co-founders Rudi Schreiner and Kristin Karst.

Both stressed that the 2020 river cruise season is mostly dependent on how Europe opens back up. They note that it will likely take a longer time, once Europe does open, for Americans to be able to travel there, due to the high presence of Covid-19 cases within the United States. Jimmy's aboard AmaMagna is a family-style eatery, and both Schreiner and Karst expect that model to change given new guidelines around managing the spread of Covid-19 that discourage buffets and shared utensils.

Avalon have introduced a number of new changes that cruisers can expect to see when river cruising resumes in Europe. These include limiting the ship's overall capacity to provide greater space for social distancing onboard (a move that will no doubt make river cruise ships feel even more roomy); hourly disinfection of public areas (at a minimum); and the elimination of buffet and self-serve food options.

Avalon says it will introduce new electrostatic cleaning systems and UV disinfecting systems onboard its fleet. This will go hand-in-hand with new measures that include mandatory health screenings, touch-free temperature checks and luggage disinfection prior to embarkation.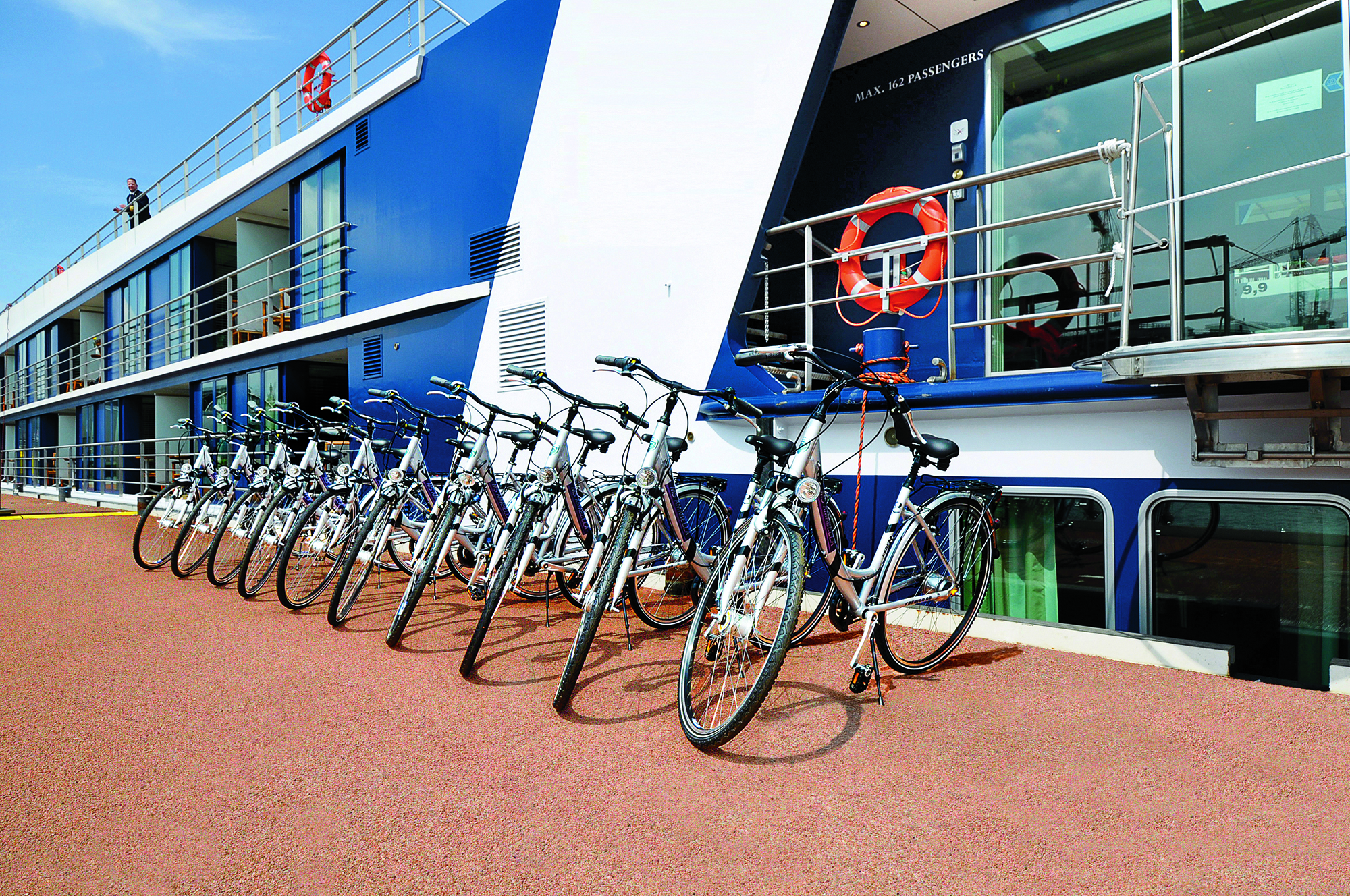 Uniworld has considered how its passengers interact with their onboard environment, crew members and each other in determining how to move forward.

"We have been scrupulous in our process to consider every moment that may present an unnecessary concern and why all coffee table books, magazines and brochures for example, have been removed from public use. Instead, guests will be able to access these reading materials via our complimentary PressReader app on their personal devices," said Ellen Bettridge, Uniworld's President and CEO.

Scylla has resumed the sailing of 34 ships on Europe's waterways for various European charter clients and says that all necessary safety, security and hygiene standards will be implemented on board all the boats. Only registered passengers who have undergone health checks will be allowed to join and measures will be taken to maintain a safe distance during the entire trip. Fewer passengers, compulsory facemasks, regular disinfections and meals and drinks served directly to the table are also part of the new measures. A doctor will also be on board for health checks and consultations for all guests and crew members.

One casualty of the 2020 season is new arrival TUI River Cruises whose introduction has been postponed until November.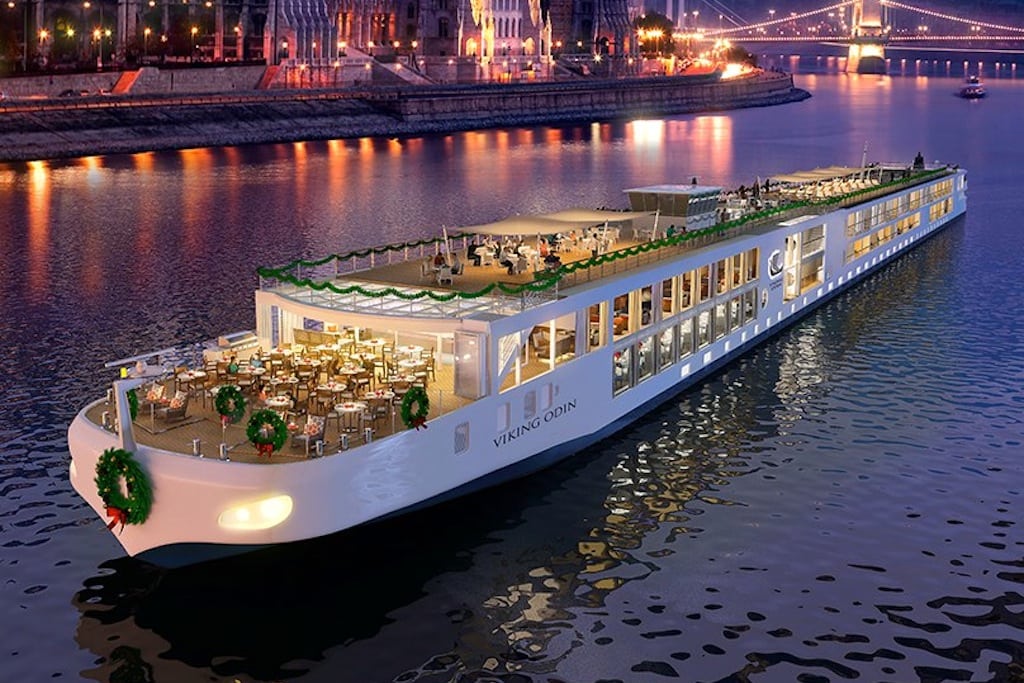 For the most cautious who don't want to travel far, cruises on the River Severn in England are likely to start up in August. Owner Richard Clements says: "Our ship the Edward Elgar is the largest accommodation cruiser in England but she only carries 22 passengers so there will be plenty of space available for social distancing. We're also planning to stop 'air sharing' at mealtimes, our cabin air supply is never recycled or mixed and we never have to share our moorings, so guests should feel extra safe – plus, the NHS is always nearby!"

The data above for the most part of this report has been supplied by the Central Commission for the Navigation of the Rhine (CCNR) via Reportlinker, a market intelligence platform, and Cruise Lines International Association (CLIA).

www.berlitzpublishing.com

www.reportlinker.com

https://cruising.org

The river ship cruise companies

BTN accepts it may not be 100% accurate and invites operators to advise re corrections info@btnews.co.uk

OUR READERS' FINEST WORDS (All times and dates are GMT)
All comments are filtered to exclude any excesses but the Editor does not have to agree with what is being said. 100 words maximum
---