David Tarsh is a long-standing commentator/consultant on the airline industry, and also a cyclist. He is very much in favour of encouraging people to cycle but NOT building new bike lanes.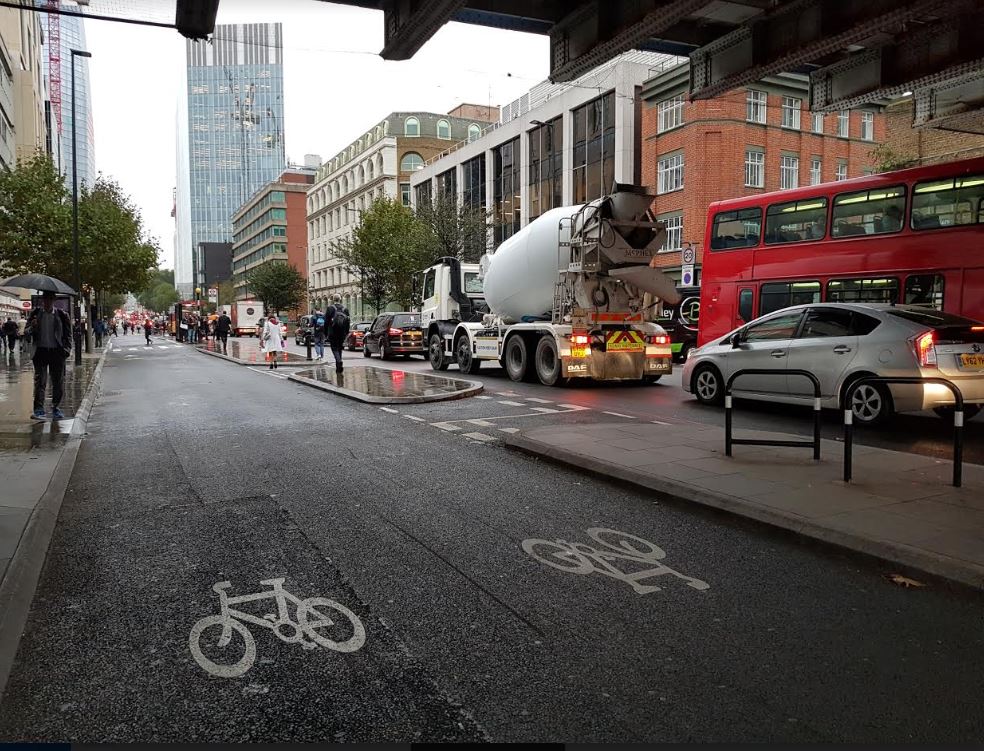 "Please don't be fooled by what the politicians are telling you about their plans for new cycle lanes. Demand to see hard evidence. They are well-meaning but their dogma is flawed.

Winston Churchill said never waste a good crisis. The reason – a crisis is a moment to make a bad or unpopular decision and get away with it on spurious grounds. This will happen if the government uses the Covid-19 crisis to encourage the construction of new segregated cycle lanes.

Today's appeal to people to walk or cycle to work is admirable but any encouragement of the building of cycle lanes is highly questionable for the following reasons:

· They are not needed – the roads are currently empty and the pavements too. For example, one of the roads proposed for a new bike track is Park Lane. During lockdown, I have cycled up and down Park Lane on numerous occasions and in all that time I have only once seen another cyclist!

· There is insufficient demand – cyclists make up fewer than 3% of road users, excluding pedestrians. Even if cycling were to grow by 100%, a tiny fraction of road users would still be cyclists. However, in London, the number of Santander bike hires is falling dramatically. Don't take my word for it; look at TfL's own data: https://data.london.gov.uk/dataset/number-bicycle-hires.

· Segregated cycle lanes are a bad and inequitable allocation of road space – because they give over 25% of precious road space to a tiny proportion of road users who use that space for less than 20% of the day and for 80% of the day that space is empty and unavailable to all other road users. That is not fair to other road users and it is not an efficient use of road space.
· Cycling on cycle tracks is NOT safer – here is data.

· They are an unnecessary waste of money – by definition, building something that is not needed wastes taxpayers' hard-earned money.

· When the traffic comes back they will create unnecessary gridlock – there is clear evidence of this by studying places like Blackfriars Bridge, where you see queuing traffic for most of the day and no cycle traffic for even more of the day.

· The argument that people will cycle if cycle lanes are provided is proven to be wrong – take a look at Stevenage, a town designed for cycle usage; it's full of bike lanes just like Ghent but cycling uptake is just 3%. If that argument were right, Stevenage would be overwhelmed by cycle traffic, which it isn't.

If you have the opportunity to quiz transport ministers and others on plans for bike lanes, please ask the following questions:

· What study have you done on the demand for cycling as a proportion of road traffic and what does it show?

· What work have you done on the business case for cycle lanes and what does it show?

· What modelling have you done on overall traffic speeds and what does it show?

· What will be the impact on congestion when the traffic returns?

One place where a new segregated cycle track, known as CS9, has been proposed is Hammersmith Road but Transport for London's own study forecast that the traffic will be reduced to just 3.75mph and there will be no benefit to air quality. How can it make sense to create such congestion? (NB: the TfL study was produced before expansion of Olympia was approved so its already-dire predictions are too optimistic!) What's worse, residents living in the postcodes along this route were 60:40 opposed to it being built and they signed a petition against it.

TfL often cite the Embankment as a cycle route success. The question there should be: What has the construction of the cycle track done to the overall throughput of people along that route across the whole day? The answer according to the model I built, using TfL data, shows it to have been cut down by a third. So overall that cycle track has been highly congesting since it was the primary East-West route across the centre of London.

I can provide hard evidence for all the points made above but below are a few useful links to make it clear that what I am saying is fully justified".

The editor-in-chief would like to make it clear that he supports the above but would like to see the compulsory wearing of (legal) helmets be brought in under the Road Traffic Acts, a licence fee paid to support the use of the highway, and insurance made compulsory.

www.tarsh.com

Some useful reports:
https://data.london.gov.uk/dataset/number-bicycle-hires

www.onlondon.co.uk/dave-hill-london-cycling-policy-is-not-meeting-its-goals

https://roadswerenotbuiltforcars.com/stevenage

www.landscapearchitecture.org.uk/66-7-cyclist-fatalities-2018-tfls-lcn-london-cycle-network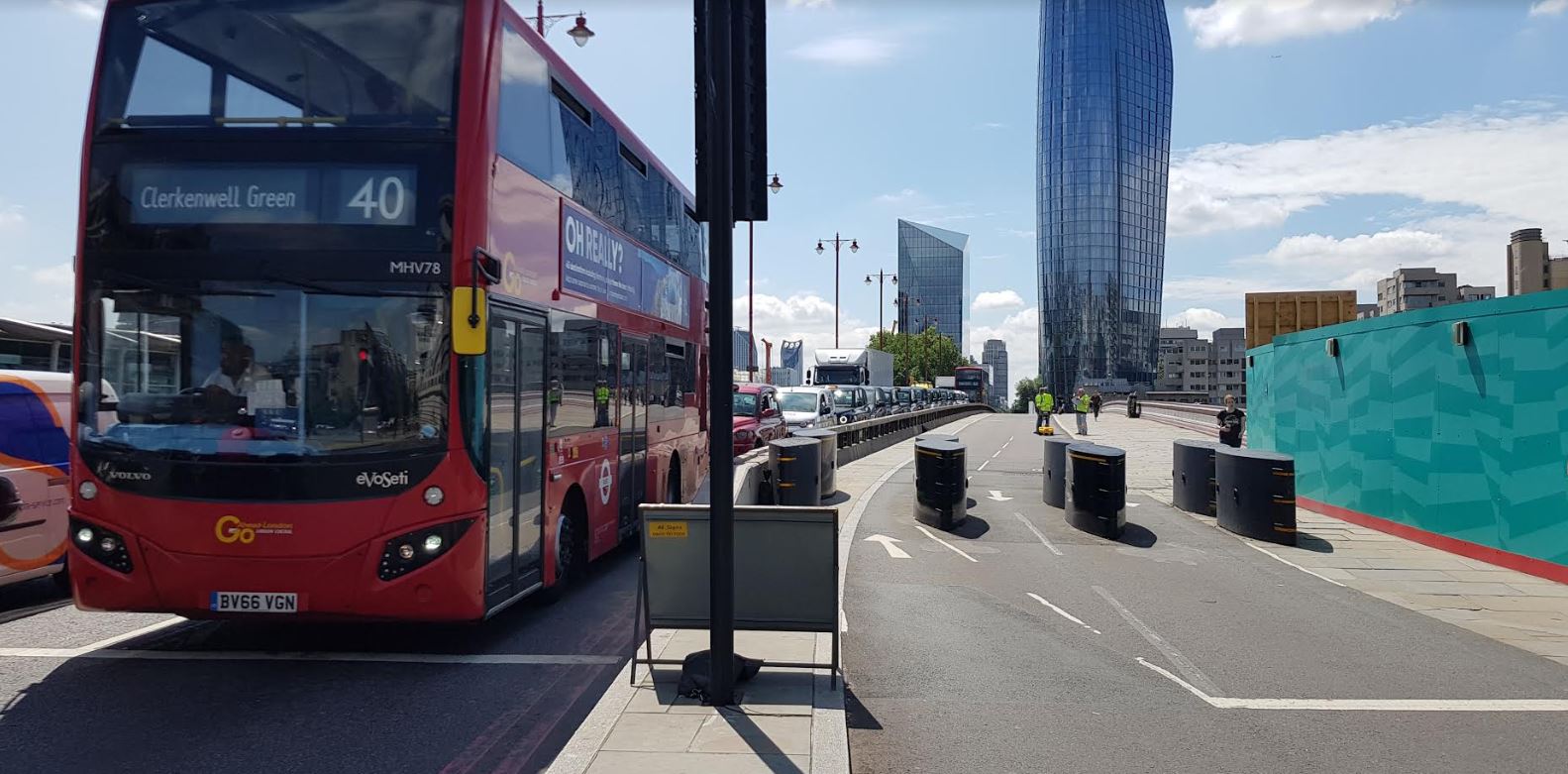 OUR READERS' FINEST WORDS (All times and dates are GMT)
All comments are filtered to exclude any excesses but the Editor does not have to agree with what is being said. 100 words maximum
---
Jason Whitaker , Shepperton
I think cycle helmets and cycle insurance should be mandatory. And this will put a cat amongst the pigeons: a cycle registration plate if insurance is mandatory as well as a city charge of £1.00 a day to go towards improved cycle lanes and the registration system. Cycling improves health and cars/vans/lorries and other diesel/petrol fueled vehicles do the opposite and degrade the planet and cause public health problems. I should know with asthma.
---
Dave Reid, Reading, UK
It's an established fact that making cycle helmets compulsory costs more lives that it saves. The very small proportion of accidents where a helmet can be expected, by design, to protect a cyclist (which doesn't include most collisions with motor vehicles) is massively outweighed by the increase in deaths that result from heart disease, obesity, etc due to a reduction in physical activity when cycling becomes less convenient and accessible. Australia, where helmets are compulsory, found that out the hard way.
---
andrew sharp, UK St Albans
I understand that in the cycling paradise of the Netherlands, helmets are not compulsory. Why make them so here? One theory is that it's a blame transfer issue - if a careless motorist kills a helmetless cyclist, it's the cyclist's fault for not wearing a helmet not the motorist's for mowing him down.
---
Tim Lorimer, London
Anyone who lives in London can tell you Santander bike hires are up during the lockdown which an article in th FT on 28/4 confirms. Mandating helmets for cycling is just about the worst idea for promoting active travel; look at Australia for the dramtic fall in journeys cycled. As for cycle infrastructure being a waste of money; take a look at Amsterdam (same climate as London) for how to make it a success. Drivers already use roads at great subsidy and most cyclists are insured via Home policy or club membership; the risk being so low that premiums are often free. What a biased and wholly misplaced article just at a time when we all need to see active travel promoted!
---
John Jones, West Ham
Roads do not come for free. Soon electric cars will have to pay tax. As will cyclists.
---
Dave Reid, Reading, UK
> "The editor -in-chief would like to see cyclists pay a licence fee" Oh dear, not that old chestnut again. As a cyclist, I would happily pay for my bike on the same scale that cars' liability to Vehicle Excise Duty is calculated. That's based on fuel type and CO2 emissions. In other words, I would be liable to pay exactly zero, the same as an electric vehicle (eating lots of beans and passing wind occasionally doesn't count).
---