Go back 20 years and there were no web bookings and airlines ran on credit. Times have changed.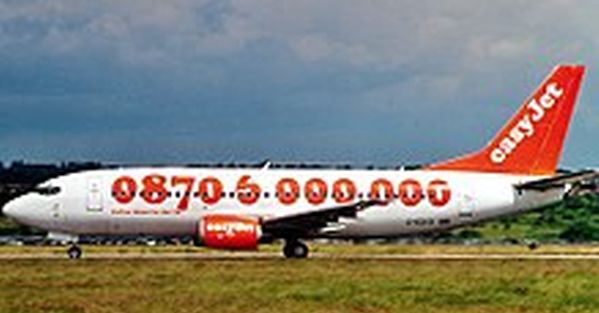 The younger generation may not know, but at the end of the last century you made your travel booking direct with your provider by telephone, with a travel agency, or went into a shop. British Airways, and they were typical, were located with a store by Piccadilly Circus in London, and at a number of capital cities around the globe.

Generally speaking you supplied your contact with a cheque which took several days to be cleared. It went either direct to the service provider or the International Air Transport Association (IATA) clearing house.

The clearing house exists to this day as the Billing and Settlement Plan (BSP). With an annual turnover of around $248.8bn it is huge but only 44% of the $561bn airline passenger revenues. It was said 20 years ago that 80% of the airline revenue went through IATA.

Today, particularly with the airlines, many travellers book direct, business people more often via a TMC (travel management company) or a local specialist. How quickly this reaches the carriers is not known. What is the retention period? BSP is still a vital part of the airline revenue system used by around 430 businesses which includes many non-IATA companies.

With a different style of revenue income the net outcome is that airlines can easily build up cash mountains – with Ryanair $4.3bn, IAG (not an airline) $6.6bn and typically Delta in the US holding $3.4bn. Flybe finished up with money in the bank, even, it can be argued, after profligate spending by the management. Air UK likewise.

The bottom line, in terms of paper profitability, is of course the same, but clearly having the funds available before the real business is done (passengers flown) must be good news.

So what happens next?

In truth nobody knows. The cash mountains will disappear. Worldwide transport is (correctly) claiming future poverty and demanding help from the public purse. With aviation the numbers are big.

Air France has secured a €7bn loan via the French government and the Netherlands has made noises in support, but no hard cash. Why not one announcement for the two airlines? The partnership was always one of convenience rather than love. Perhaps Air France could do a deal with IAG to swap the Dutch carrier for Iberia, or is that wishful thinking? BA and KLM were always natural bedfellows.

Norwegian is in real crisis and may be finally near the end. Lufthansa says it is speaking to the governments concerned with the Group. "The Management Board is confident that the talks will lead to a successful conclusion," it said in a statement. But it would say that!

On the aircraft front the last A340s are about to be withdrawn from airline service closely followed by the 747, although it remains to be seen if Lufthansa and Korean Air keep flying in passenger form the Dash 8 version.

Boeing was clever with developing a cargo version, which is still in production. Not so Airbus with the A380, rather like Concorde, of great popularity but doomed although a few will be flown for many years. Whether some kind of economical freighter can be developed from grounded airframes remains to seen. Older aircraft will be prematurely discarded, the MAX eventually got into service.

In terms of passenger bookings for the summer holidays these do not look like happening, with a massive loss of revenue. There will be a short-term rush once border constraints are reduced and some flights will resume. Nothing to look forward to in the dark months. The winter is always financially bad for airlines.
Airline operation is a very complex operation but vital is the safety element and aircrew situation (see ON TOUR: COVID-19: A view from the flight deck)

With British Airways and Cityflyer, crew are on furlough. The situation at easyJet is that aside from a few management pilots required for CAA competency purposes there is no assistance from company at all to top up salary. HMRC is very strict insisting that if on furlough the employee is not allowed to work. So basically no one is in the office.
Once the airlines start to recall the training captains how will they work the simulators. They are less than 2m apart inside. How will the French easyJet pilots get to Milan for their sims if there are no flights?

BALPA will have to earn its keep over the next few months. Not just with the flight deck. Each airport has its own particularities with regards to the location of security, crew room and any briefing facilities, all one-to-one under normal circumstances. At least flight decks are now completely electronic and no paperwork required although aircraft still have to manually be signed off before departure. Perhaps that will go too.

Who will remain? Which airlines will be around in two years' time, and which airports will be open?

We can only plan for 2021 and live in hope.
OUR READERS' FINEST WORDS (All times and dates are GMT)
All comments are filtered to exclude any excesses but the Editor does not have to agree with what is being said. 100 words maximum
---
Malcolm Forrest, Paris France
Mr. Jones has not addressed any of my points nor given any reasons for BA KLM being better. Knowing Willie Walsh, I reckon he knows more about running airlines than Mr. Jones does.
---
David Starkie, London
Andrew refers to contra-trail free skies. The science is still not established on one aspect; whether the largely water vapour trails reduce sun penetration and global warming. There were claims of a statistically significant increase in temperatures after a three day lock-down of flights in the US following 9/11
---
John Jones, West Ham
Mr Forrest has clearly missed the point. KLM-BA would have created a partnership that BA-IA does not. AF-KLM is no love match. Iberia lost money until 2015 and the setting up of Oneworld diverted BA investment. BA does not need Iberia, certainly not Vueling. Aer Lingus made sense. BA should divorce its Spanish bride.
---
Malcolm Forrest,
Has Mr. Jones looked at the route maps or has he just ignored Central America. Of course it is also not only destinations, but frequency that matters. There do not appear to be many Netherlands domestic services, whereas IB has a large domestic operation, including its Islands, together with subsidiary Vueling, of which Mr. Jones seems ignorant. MAD BCN is No. 1 on your list of European busiest routes. KLM's 11 UK airports feeding its long haul business seems an excellent reason to have nothing to do with BA. I do not understand the relevance of Dutch language skills. The Aviation Business Worldwide used English as its principal means of communication. Imagine!!! A Spaniard running BA !!
---
Andrew Sharp, St Albans
And don't forget green issues - and the trivial matter of the ability of your grandchildren to breathe. Now that people have seen skies consistently contrail-free, will they want to go back?
---
John Jones, West Ham
Perhaps Mr Forest has forgotten that KLM feeds into 11 UK airports and the Dutch use English as a second language. MAD in many ways duplicates LHR and BA now serves the major SA destinations. It did not in 2012!
---
Malcolm Forrest ,
The A380 will never be used for freight. It is the wrong internal shape, impossible to use the upper deck space for pallets. It cannot be fitted with a nose door. Anyway, there will be more than enough belly hold capacity on passenger flights to provide lower cost service. How is KLM a better fit for BA than IB? IB provides a large complementary route structure, whereas KLM's is similar to BA's.
---
David Starkie, London
It is possible that the A380 might come into its own (for a short time). Given internal dimensions it may become an efficient spacer of passengers and have RELATIVELY good economics.
---
Tom Appleton, Oakville, ON, Canada
Frequent Flyers may remember the Universal Air Travel Plan, Inc. (UATP) is the airline owned payment network accepted by thousands of merchants for air, rail, hotel and travel agency payments. UATP is owned by 32 airline shareholders, issued by 26 major airlines and accepted by merchants around the world. Established in 1936 as Air Travel Card, UATP was the first charge card issued.
---
James Bentley, UK
As with Mr Tarry's article last week the end of this one is sufficiently depressing as to pose the question, is merely 'existing' worth the effort? Is suicide not preferable? You need to think very carefully before you are so consistently negative.
---