For the end of year road test BTN has normally reviewed a car that was somewhat different from the run of the mill saloons, SUV's and executive vehicles. In 2016 it was the Tesla S, and last year the Aston Martin DB11.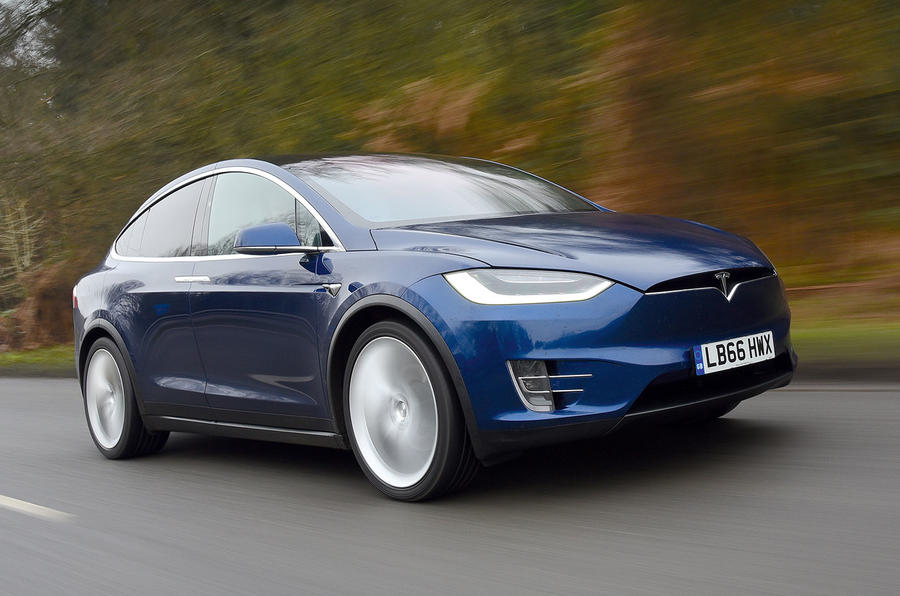 With electric vehicles all the rage a return to Tesla seemed a good idea.
The revolutionary Model X is now available in right hand drive form.
Our car came from the Tesla showroom at London's Brent Cross shopping centre, the company focussing on high visibility outlets for the public to view and test drive. There are 12 'stores' in the UK plus a head office at West Drayton near Heathrow.
BTN's editor-in-chief Malcolm Ginsberg first drove an electric car something like 20 years ago and reported in The Times on a Hertz-sponsored Ford prototype most enthusiastically. He thought it had a great future if something could be done about the range. Forty miles and it would go flat. The future is now with us but we got there slowly!
By September 2011 the Mitsubishi i MiEV was the subject of a road test. Whilst BTN saw it as the way ahead the general public never found it that appealing, and it was dropped by 2015.
In the meantime Tesla was on the road fortified by Elon Musk, he of Paypal and before that Zip2, now largely forgotten, but acquired by Compaq in 1999 for a mere $340m. He is said to be one of the 100 wealthiest men in the world. Musk is chief executive of Tesla and very much the front man.
To put Tesla in perspective at its current volumes the California-based company will top one million vehicles built by late 2020. It employs 40,000 people. However, Tesla has never seen profits.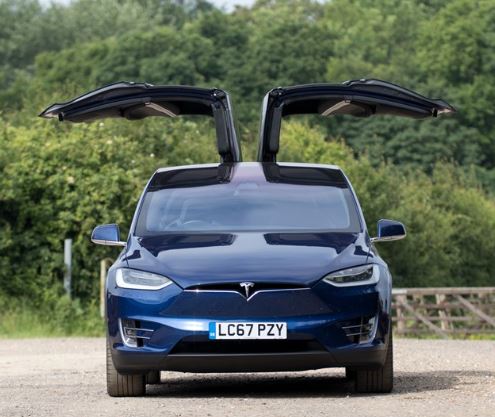 In 2008 the Tesla Roadster was a sort of prototype short-production run for the electric concept, essentially a lithium battery-powered version of the Lotus Elise – 2,450 were built between 2008 and 2012. It could accelerate from 0-60 in 4sec, with a top speed of 125mph and a range of about 200 miles. Next came the executive class Model S in 2015 (from £77,000), the subject of a BTN road test as noted. It sells at about the same rate as the Model X (£82,700) the subject of this report. Tesla's main volume is the mid-size model X (from £38,500). For the future the 2020 Roadster is claimed by Musk to accelerate in an astonishing 0-60 1.9sec, and 100mph in 4.2sec, that extra 40mph seemingly sluggish. It will have an electric roof that folds away and a price tag of $250,000. And they are queuing up for it.
Let us concentrate on the Model X and say in the first instance that this seven-seat large four-wheel drive SUV is a very good car. Depending on your circumstances and home location it will sit very nicely in a driveway close by an electric plug.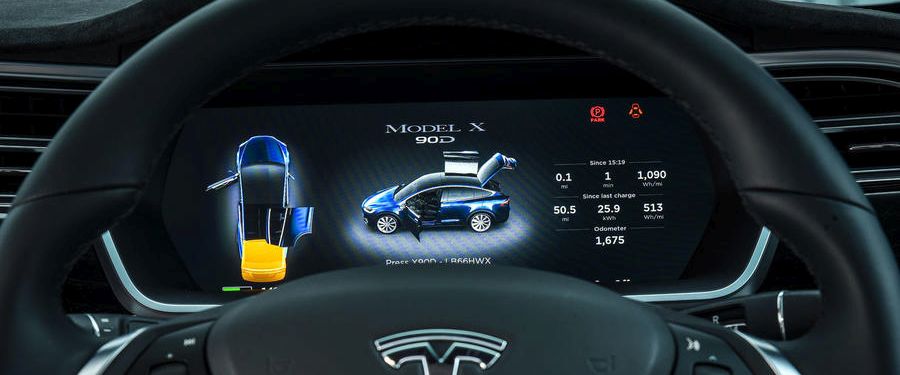 Starting range is 250mi (you can buy software taking it up to 600mi) with more and more charging points available all shown on a 17" main screen which is coupled to the navigation system. Also included as a standard fit is a charging device. Where you place it is up to the driver but it takes up little room either in the front compartment (don't forget no engine) or the equal size offering under the rear load area. The screen and support system directly in front of the driver tells you exactly how many miles are left. You can't say 'in the tank!'.
Getting into the Model X could not be easier, the front doors with electric opening and under the control of the key fob.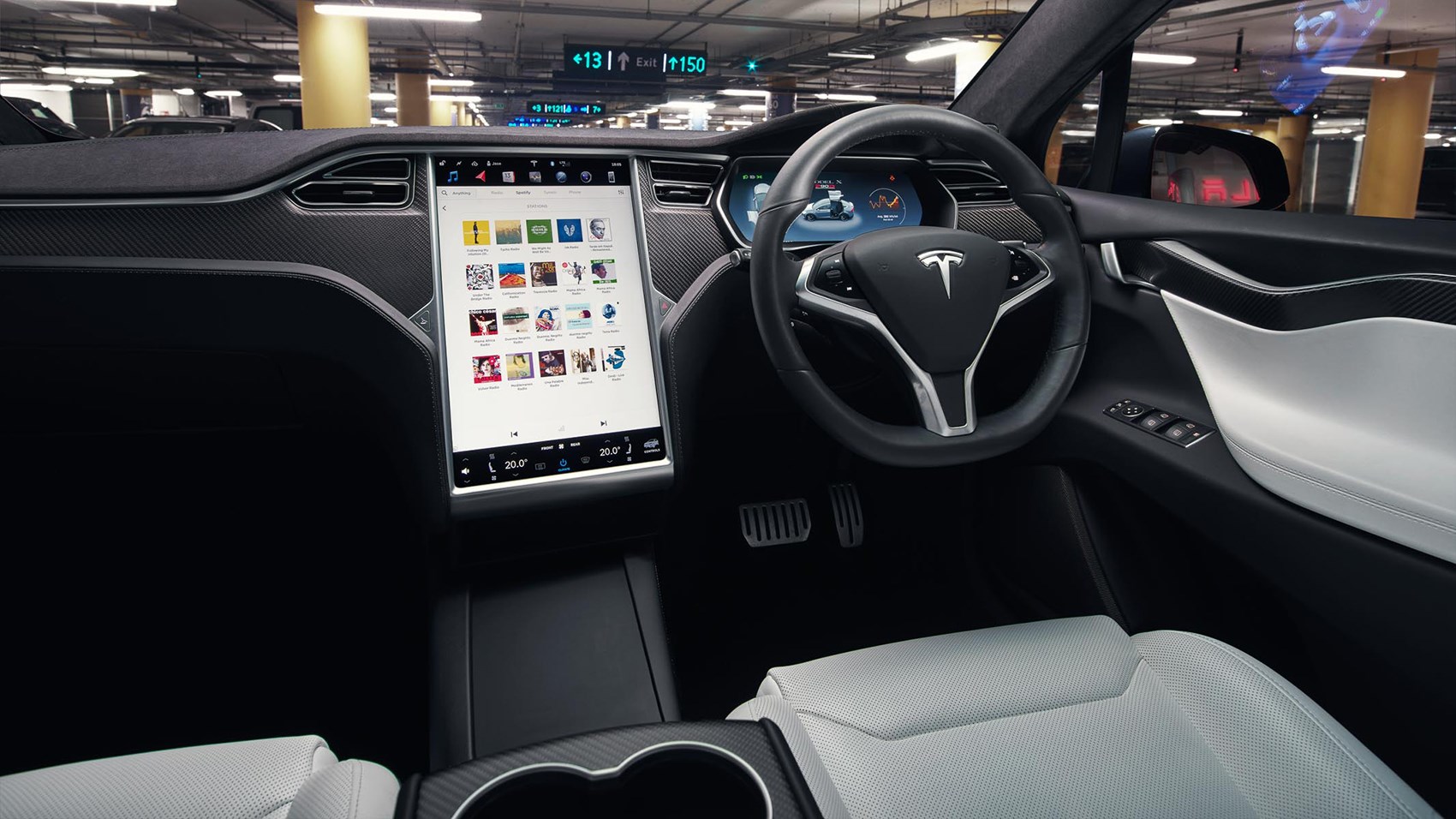 One of the problems of a short-term press loan is no two models are alike regarding controls and layout, even within a marque.
With the Tesla X this is even more difficult. Once the handover has been completed the driver is isolated and trying to find the start/stop button not that easy, let alone reverse.
The seats are heated and as with everything else on the car your position is set with electric buttons. Model X has the largest all-glass panoramic windshield in production, providing an unparalleled view of the stars and sky above. Optimised solar tinting and obstruction-free view creates unlimited visibility for the driver and all passengers. The rear view is poor!
As with all Tesla's the Model X is powered by two motors, one in the front and one in the back, digitally and independently controlling torque to the front and rear wheels. The result is unparalleled traction control in all conditions. Unlike conventional all-wheel drive vehicles that sacrifice fuel efficiency for increased traction, Tesla's electric all-wheel drive system increases efficiency.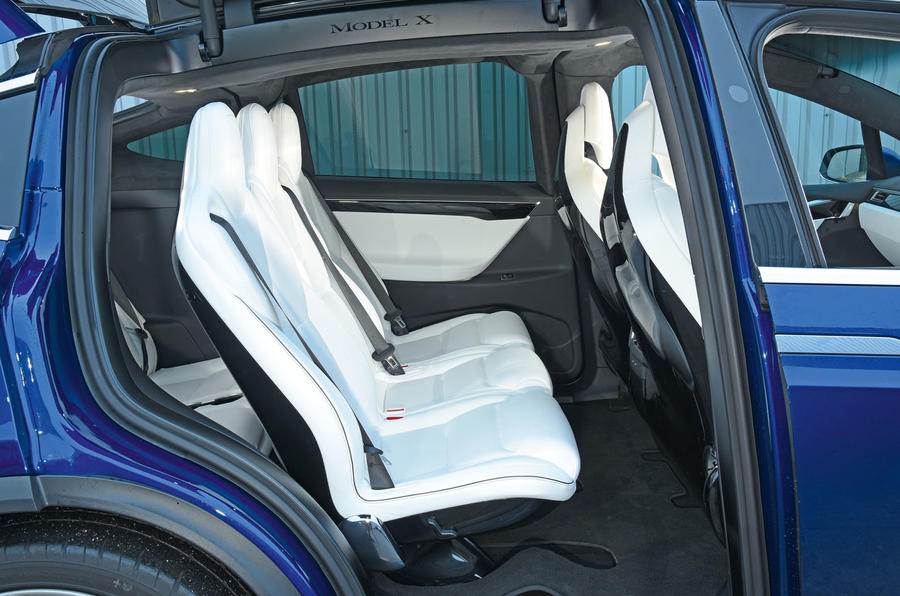 The centre touchscreen is huge but seamlessly integrates media, navigation, communications, cabin control and vehicle data into one intuitive interface. In this technological age software updates arrive automatically, owners receiving revisions to their car remotely without visiting a service centre.
The Model X is claimed to be the world's cleanest saloon interior. With the industry's first medical grade HEPA air filter system, medical grade air can fill the cabin, no matter what is going on outside. There are three modes: circulate with outside air, recirculated inside air and a bioweapon defence mode that creates positive pressure inside the cabin to protect occupants.
You could call the Model X a 'bleeping' car with a number of built-in warning sound devices, which proved not possible to disable (there must be a way - editor).

Eight surround cameras allow for 360-degree vision, while 12 ultrasonic sensors provide detection of surrounding objects. Forward-facing radar see through heavy rain, fog, dust, and beyond the vehicle ahead. It's all high tech and very clever.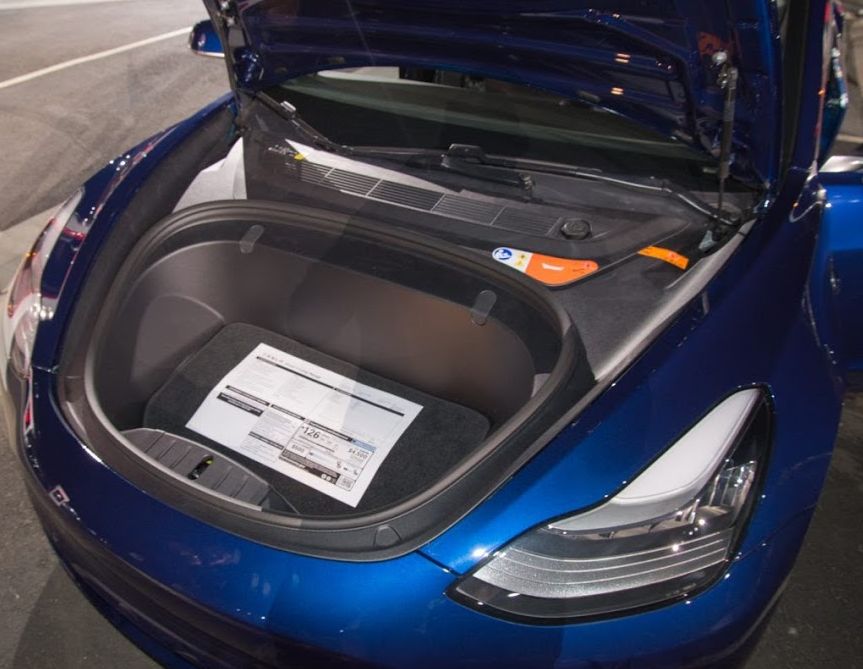 Traditionally called "Gull Wings", but by Tesla "Falcon", the rear doors allow easy access to second and third row seats from even a tight parking space. They are controlled from the main panel, the key fob, or can be closed by a button on the actual door. Do not worry about hitting an external object, or even a low roof. Sensors stop any chance of causing damage. The side and overhead opening is so large that parents can buckle children in without ducking or straining and without bumping their child's head on the roof.
Clearly electric vehicles are less expensive to fuel than their petrol-powered contemporaries with the cost of electricity up to seven times lower than petrol. Teslas are said to require significantly less maintenance than traditional vehicles due to their reduced mechanical complexity and fewer moving parts. With no annual service required, owners only need to bring their cars in to check certain components at specific intervals, keeping vehicles on the road for longer and eliminating the need for annual service check-ups. The Model X is exempt from the London Congestion Charge and London Ultra Low Emission Zone.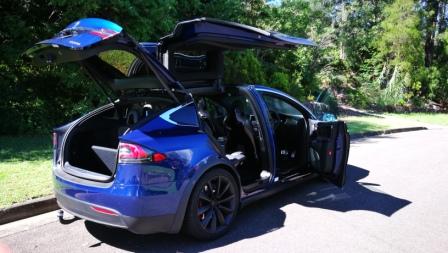 Driving the Model X is very easy and somehow it does not feel as big as it is. Visibility forward is excellent and with a 0-60 acceleration time of less than 4sec The SUV is an easy traffic light grand prix winner. The handling is responsive with no real quirks although, as with all electric vehicles, it does take a bit of getting used to, seemingly held back with a brake on as you accelerate.
This review began by stating that the Tesla Model X is a very good car, but at a price. The is a matter of preference but does the very modern interior ascetics compete with the more traditional European heavyweights or Lexus from Japan in the UK. Due to its technology its market is small. For those whose habitat it fits, and with a requirement to carry from time to time either up to seven people, or a mixture of persons and gear, it is the perfect all year round performer and status symbol. Owners are not likely to be disappointed.
STAR RATINGS (out of 10)
Performance 10
Handling 7
Transmission 9
Noise 7
Economy 10
Ride and Comfort 8
Accommodation 8
Styling 7
Brakes 7
Finish 7
TOTAL 80%
OUR READERS' FINEST WORDS (All times and dates are GMT)
All comments are filtered to exclude any excesses but the Editor does not have to agree with what is being said. 100 words maximum
---